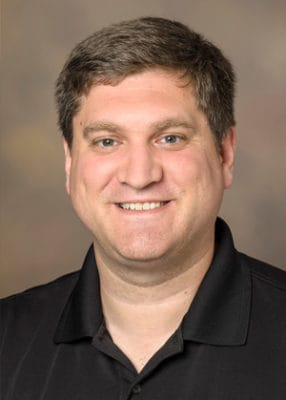 Dr. Michael Grandner is a licensed clinical psychologist board-certified in Behavioral Sleep Medicine. He is the Director of the Sleep and Health Research Program at the University of Arizona and the Director of the Behavioral Sleep Medicine Clinic at the Banner-University Medical Center in Tucson, AZ. He is an Associate Professor of Psychiatry, Psychology, and Medicine as well as Nutritional, Clinical, and Translational Sciences. His research focuses on connections between sleep and health.
This research includes social, behavioral, and environmental causes of sleep problems, metabolic, cardiovascular, and performance-related consequences of sleep problems, and real-world solutions for sleep problems in the context of busy schedules and other lifestyle issues. He has over 175 academic publications, has won numerous awards for his work, and is a frequently-sought expert on sleep. He has lectured to leading academic institutions, served as a scientific advisor to companies/organizations that develop sleep health products, and advised regional, national and international athletics organizations regarding sleep and health/performance.
About Sleepopolis
Sleepopolis is a property dedicated to helping people around the world get a better night's sleep. We cover a wide range of sleep and recovery topics, including in-depth reviews on mattresses and other sleep products, sleep industry news and events, and research-focused content on sleep science and wellbeing (which we call Sleep Education). Our goal is to help readers make better, more informed decisions regarding their sleep and rest.
Our writers specialize in sleep topics, and the majority of our reviews focus on their in-person experiences with and testing of products. In order to promote accuracy in our content, Sleepopolis features a robust Expert Network to help verify much of the content you see on the site, including both reviews and Sleep Education. This network consists of board-certified physicians, physical therapists, other medical professionals, researchers, and innovators in the sleep space. Content that has been expert verified is indicated with a blue checkmark at the top of those pages. We also work to keep our content up-to-date and indicate the day of the most recent editorial updates at the top of our articles.