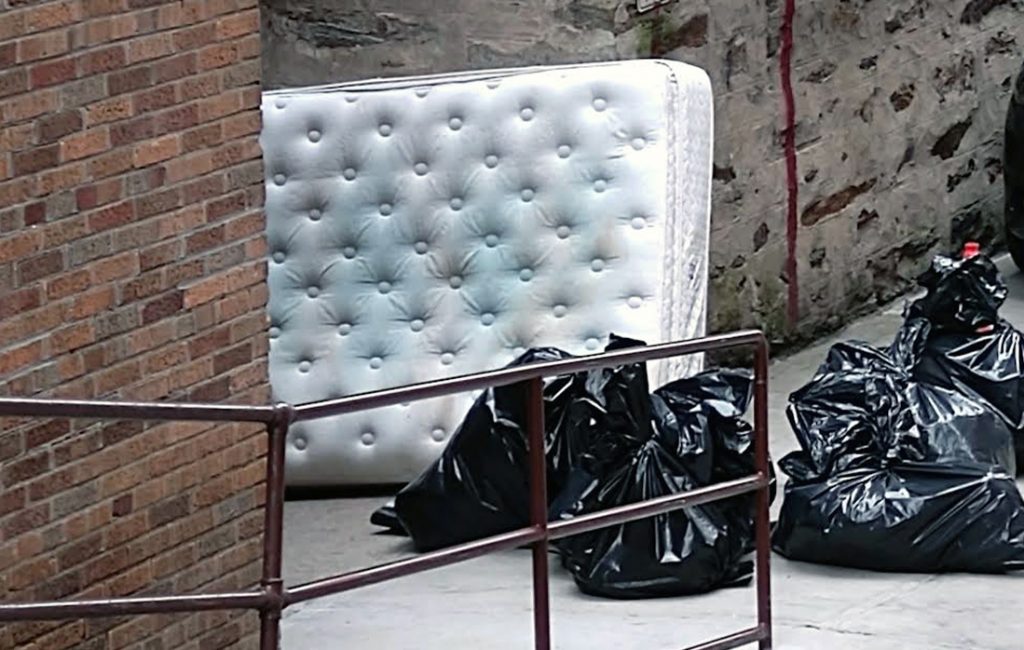 What does an abandoned mattress mean?
The simple answer may just be that a particular mattress, one that was laid on for hours, years, days, possibly, is no longer being used. Whatever it may be, there's something about mattresses laying on the side of the road that has moved a growing group of people to take and share photos of them, with multiple online communities devoted to the phenomenon.
Mattresses are all over Instagram under the hashtag #abandonedmattress and accounts like @lonelymattress and @mattresses_on_the_street, alongside city-specific accounts devoted to mattresses sighted in London, Philadelphia, and Sydney. Reddit users post their finds to r/MattressHunters. Multiple Facebook pages document discarded bedding from around the world, including the Abandoned Mattress Project (AMP).
For journalist and activist Audrey Galex, who launched AMP in 2016 (which now boasts nearly 5k members), an abandoned mattress represents "a life transition, from birth to death and everything in between: A baby outgrows the crib; a teenager leaves home for college; a couple decides to spring for a king-size mattress."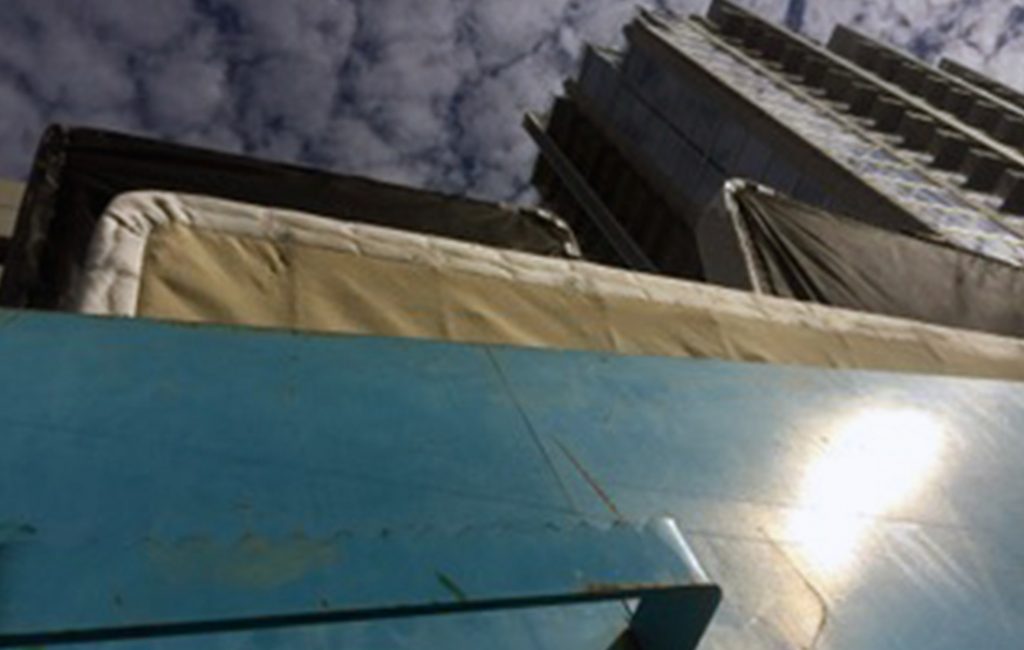 Galex snapped her first mattress photo on a winter night in 2016 while volunteering at an Atlanta men's shelter. "I remember thinking that each of the 60-plus mattresses on the floor represented a human being, a person with a story," she recalls. "Not long after that night, I also began to see the mattress as a canvas for all of our stories, not only stories of people experiencing homelessness."
Since launching AMP, Galex has received submissions from locales as far away as Italy, Israel, and Panama. Abandoned mattress spotting seems to transcend borders and cultures. But why?
Mattress hunters have pre-digital analogues in birdwatchers and trainspotters—ordinary folks dedicated to documenting the mundane things around them. Today the hobby recalls a lo-fi version of Pokemon Go in which people hunt for ordinary objects instead of virtual Jigglypuffs.
"I think seeing a mattress in the wild stops people, makes them wonder about its lifecycle," says Hannah Podhorzer, a prolific AMP contributor from Chicago. "In some way, the mattress perhaps is a symbol of a lifecycle itself, especially when we think about birth or rest."
Discarded mattresses are also exposed in a way we don't usually see. "They're often invisible underneath layers of sheets and blankets" in our day-to-day lives, Podhorzer observes. "Abandoned mattresses, on the other hand, lay visible and exposed. The image stops us because so rarely do we see them in this form."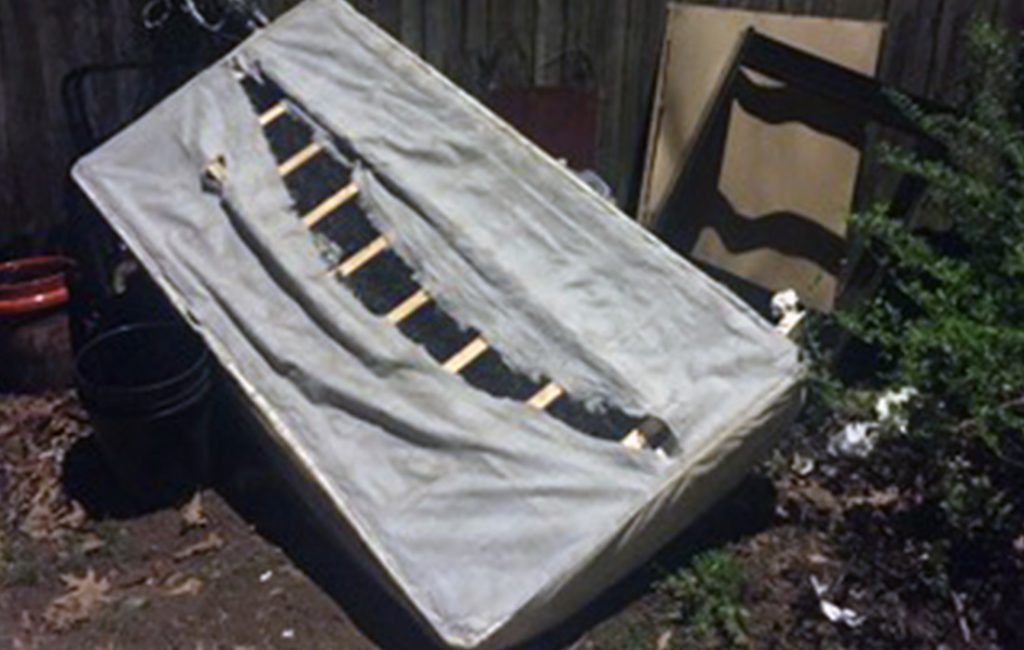 So, while a bare mattress in a showroom, or freshly delivered, is a clean, blank slate, there's a sort of voyeurism in seeing one that's been thrown away, considering how much time we spend in bed and everything we do there.
For Galex, it's all about the human story behind each mattress. "Why was this mattress left here? Who left it there? Who slept on it, was born or conceived on it? Who were they? What life circumstances might have brought them here and where are they now?"
Sometimes an abandoned mattress suggests a darker story. "I once found a mattress outside a house in my neighborhood. Next to it was an empty fish tank, an air hockey table, a chest of drawers with stickers on it," Galex recalls. "The mattress was slashed with a knife in the shape of a cross. It was eerie. Maybe the parents intentionally slashed the mattress so no one would take it and use it, yet there was something strange about it, as if this child had left the family home and … good riddance. Childhood was clearly over."
Hannah Podhorzer says she wasn't interested in abandoned mattresses until discovering AMP. But something funny happens once you start noticing them: It turns out they're everywhere. (Case in point: As I was working on this story for Sleepopolis, my wife spotted and photographed two on the same day in the same Bronx neighborhood.)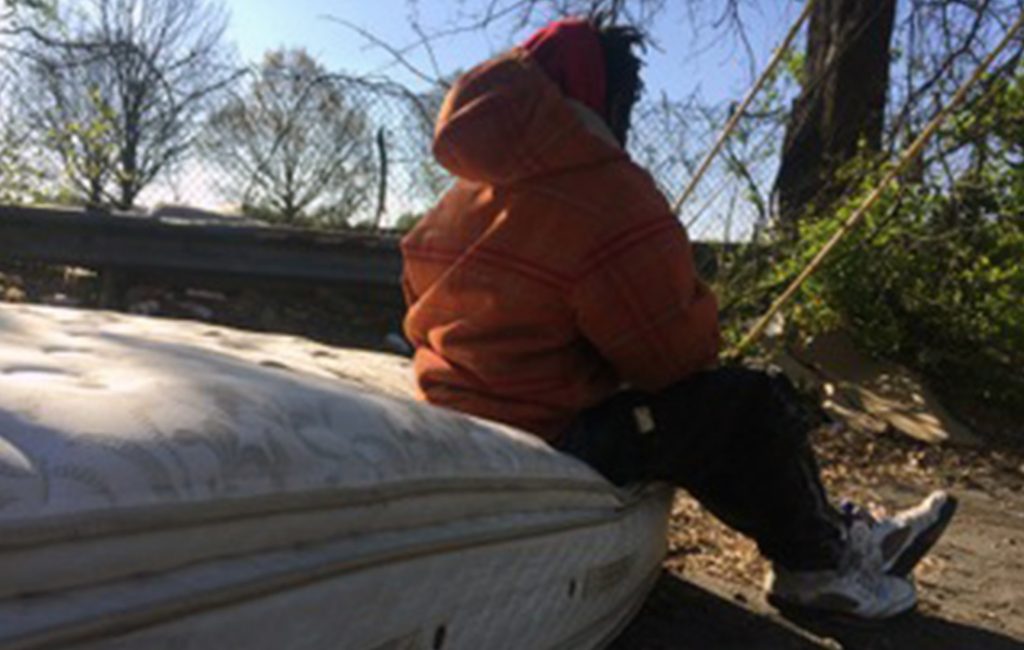 "The impact of confirmation bias seems to come up," Podhorzer says. "I have definitely spotted and noticed more mattresses because of AMP." Her father Mark, another regular AMP contributor who chronicles mattresses in Atlanta and admits to feeling "a rush of adrenaline" when he spots one, concurs. "I never purposefully go out to look for them, they just pop up."
They're not alone. "Many people have said to me that, before I started the project, they never noticed mattresses by the sides of roads before, but now they do," says Galex. "They see them all the time. In some ways, AMP is a testament to the value of paying attention, to noticing our surroundings, to being curious about even the most mundane things in our lives."
"Once you start paying attention to something or someone brings something to mind, maybe it was there all along, you just happen to begin to notice it," she continues. "I think that says something about the human spirit, or maybe just the human capacity to expand our understanding of the world."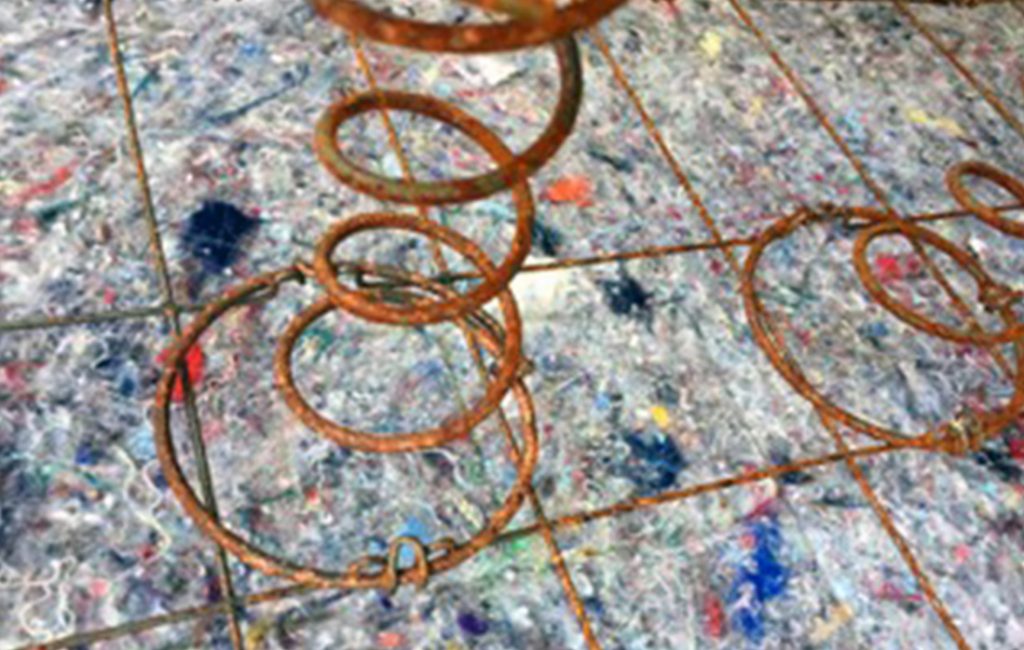 In 2020, Galex brought the Abandoned Mattress Project to the art world with a show and sale at a Georgia art gallery, with sales benefitting the Initiative for Affordable Housing, a charity that helps struggling Atlanta-area families overcome poverty and homelessness through transitional housing and social services.
After raising more than $1,000 from the initial showings, Galex has more AMP-related art projects in mind. One would take her 2016 epiphany at the men's shelter about the mattress being a canvas for all of our stories and making it literal.
"One of the projects I'm thinking of doing is to gather a dozen or so artists from a variety of disciplines and give them all the same size mattress, have them listen to someone's story that involves a mattress, and then use that mattress as their canvas," she explains. "The sky's the limit on how they interpret that story, and then we'll have an exhibition. Of course, any sales will have to benefit a worthy organization!"
*All images provided by the Abandoned Mattress Project