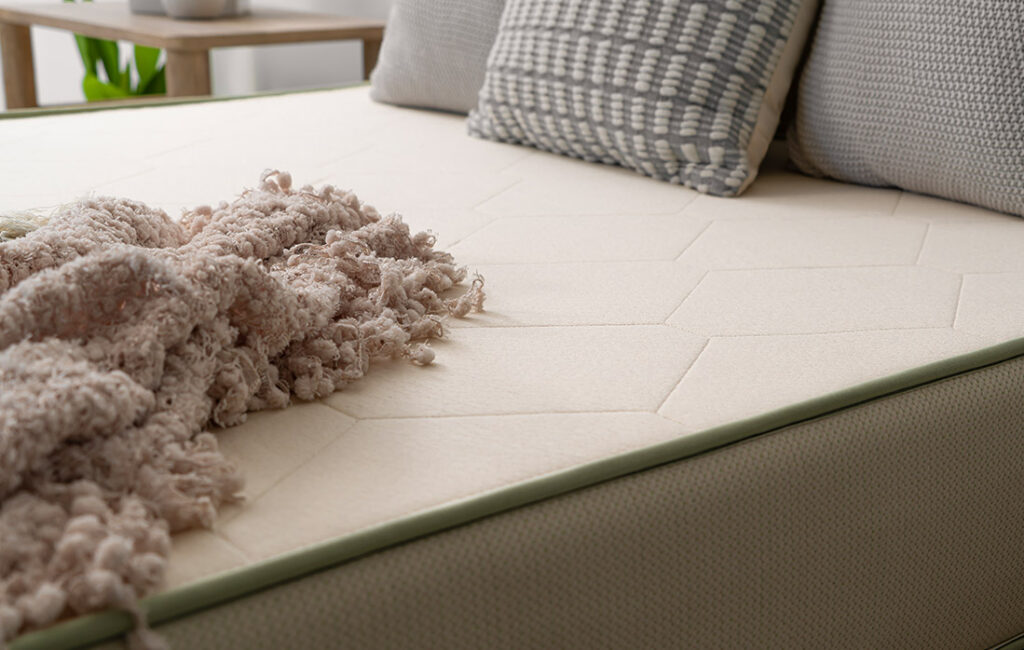 Over the last year, 3Z Brands (owner of Brooklyn Bedding) has been on a tear boosting its portfolio through a series of acquisitions and big moves. Last July, 3Z acquired Bear Mattress, and while you might think its latest acquisitions of Nolah and Leesa this month alone would be plenty, the bedding giant just announced another feather in its cap — the rollout of Plank's Firm Natural mattress, Brooklyn Bedding's first GOTS-certified mattress.
Developed in 2006, the GOTS (Global Organic Textile Standard) certification ensures that manufacturers adhere to sustainable and socially responsible processes from end to end, including fiber production, processing, and manufacturing. 
John Merwin, CEO of 3Z and co-founder of Brooklyn Bedding, explains, "A GOTS certification is recognized as the highest organic textile standard in the world. The certification ensures that every component of an organic mattress is constructed with GOTS-certified materials, ethical labor practices, and is backed by independent certification of the entire textile supply chain." 
Of the process on the road to certification, Merwin adds, "It is a difficult process to get GOTS certified. We had to pass a series of rigorous examinations and inspections, including assessments of our processing and storage systems, inspections of our chemical inputs, and additional social criteria checks." Merwin notes that while it was a lengthy process, it was well worth it as 3Z is poised to begin its journey of manufacturing organic mattresses in its state-of-the-art manufacturing facility and corporate headquarters in Glendale, Arizona.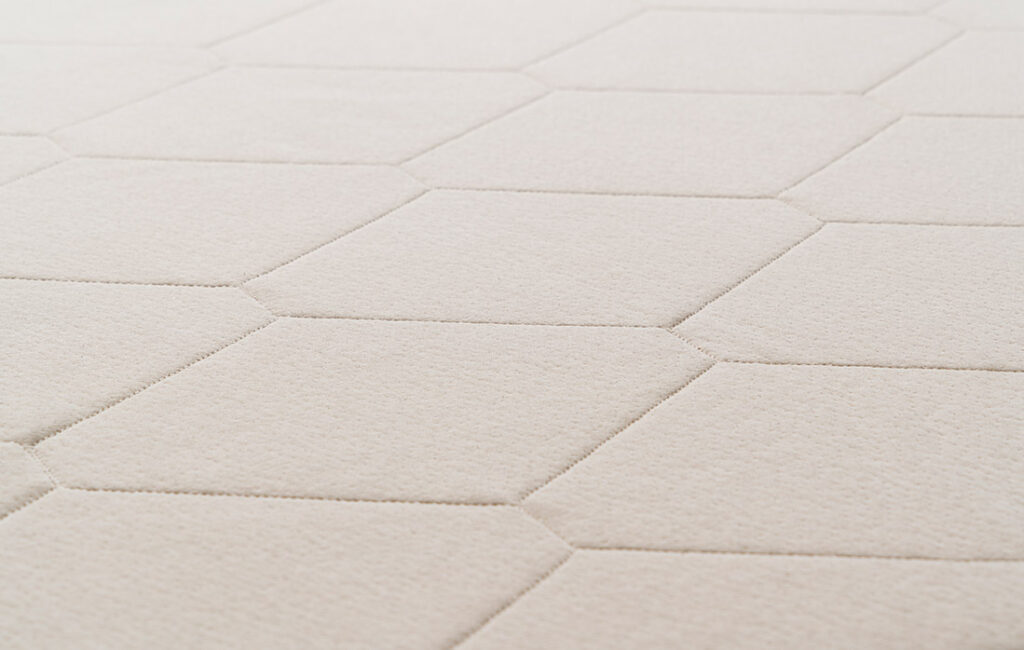 As for what a GOTS certification means to their customers, Merwin says. "To the end user, the GOTS label offers credibility and trust. Trust that the product has been created with organic materials, that it was manufactured in a sustainable fashion, and that the workers who built the product were treated ethically." For our favorite natural organic mattresses on the market right now, check out Sleepopolis's guide to the best options.
Pulling back the covers, we find that the Plank Firm Natural mattress is made with natural eco-friendly materials, including 100 percent natural Talalay Latex, 100 percent organic (and sustainably sourced) wool, and 100 percent organic GOTS-certified cotton. Moreover, the mattress is dual-sided. On the firm side (7.5 – 9.5), sleepers will find a nice balance of support and comfort, while the medium firm side (6.5 – 8) offers contoured support and pressure point relief. 
While the Plank Firm Mattress promises lasting comfort, users will also find a hypoallergenic sleep experience with excellent temperature regulation. Prices for the Plank Firm Natural mattress start at $1,399 (available at plankmattress.com). 
Merwin adds that 3Z manufactures Birch and Birch Luxe mattresses, which are also GOTS-certified, whereas the Plank Firm Natural is the first GOTS-certified mattress under the Brooklyn Bedding brand. "The Plank Firm Natural was developed specifically to offer customers an organic version of the Plank, our ultra-firm line of beds. We wanted to create an ultra-supportive bed that is built with the most organic materials available. We are just getting started with our sustainable offerings, and this will definitely not be the last GOTS-certified bed we produce under our house of brands."