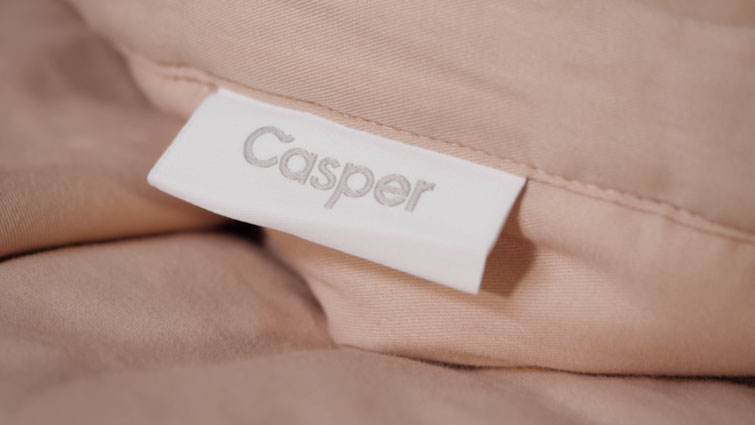 With all the changes we've seen in the workplace over the last few years, no one could have guessed that sleeping on the job would now be a requirement instead of a cause for termination. And no, it's not the sleep in your eyes; you read that correctly — Casper is going to pay people to sleep on the job, and champion sleepers everywhere are eligible.
The mattress brand's new initiative calls for hiring three lucky applicants who will be paid to catch their 40 winks and test out mattresses at local Casper sleep shops. Perks of the job include a paid hourly rate of $25, free Casper products, and a pajama dress code with zero judgment. 
As to what inspired the initiative, the brand cites consumer insights and consumer engagement coming out of TikTok as driving forces. 
Chesen Schwethelm, CMO at Casper, told Sleepopolis, "We posted a TikTok of someone sleeping in a Casper Store, and comments began flooding in. The content resonated with people, and they wanted to know if it was a real job. By actively listening and participating in the social conversation, we were able to unlock the true idea behind our organic content: people love to sleep, and they want to do it as much as possible. Similar to how we approach our thoughtfully designed products, we created this campaign by listening to our audience. Driving relevance with our consumers is core to our brand ethos and will always inform our activities." 
And while the job may sound like a dream come true (sorry, we couldn't resist), there are some things to know before you dust off your resume. If you're camera shy, this isn't the gig for you. Not only will Casper sleepers be required to create content such as short-form videos where they talk about —well, sleep, of course, but they'll also be required to sleep in public and "unexpected" settings. 
Other qualifications for the job include "exceptional sleeping ability and "a desire to sleep as much as possible." Applicants must be 18 years or older, and an NYC area residence is preferred but not required. 
Sleeping in public may sound strange to many, but the company has some very real goals in mind. 
"Casper has always engaged with consumers in a fun and lighthearted manner. It has been a critical component of our brand's personality since day one, and we love finding new ways to interact," says Schwethelm. "We believe #CasperSleepers provides a modern way to have this organic conversation with our consumers and reinforces our expertise on sleep. Our new Sleepers will also play a role in creating exciting new content that will live on Casper's channels and introduce an inventive way to bring product demos to life." 
If you think you've got the sleeping chops, you can apply for your dream job directly through the Casper website. But you won't want to sleep on this one; the application window closes on August 11. 
​​