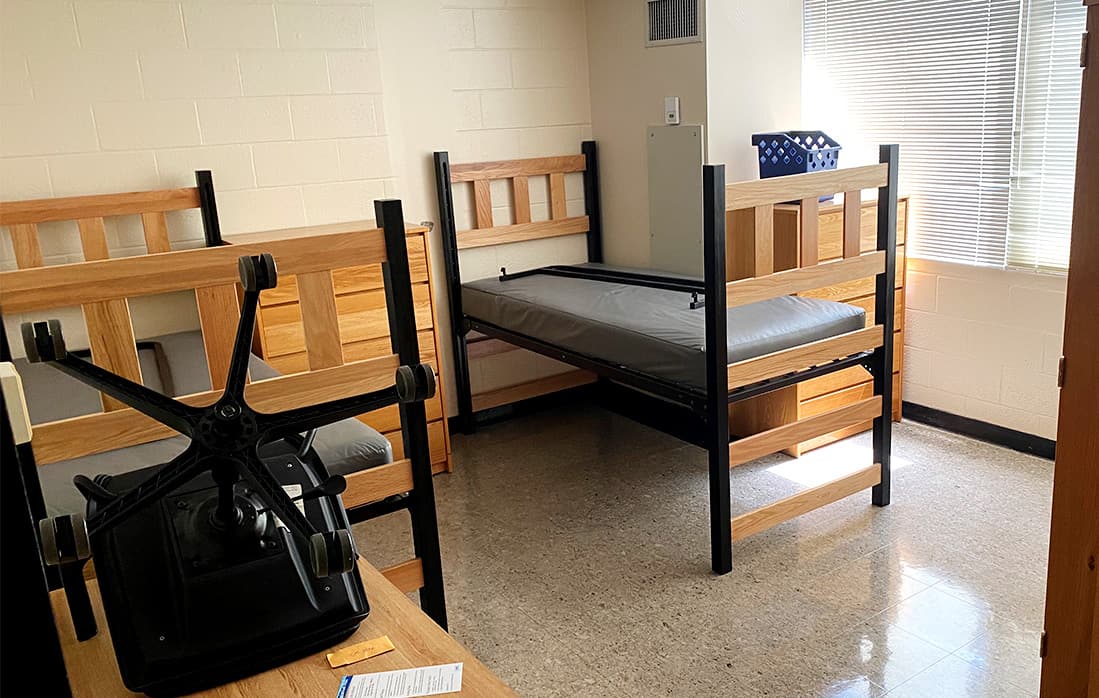 "I won't teach before 9:30 in the morning," Dr. Kenneth Wright, a sleep expert and professor at the University of Colorado Boulder, exclaims. "The nice thing about college is most of the time university to university the students get to pick when they go to class, unless there's that one required class at 8 am."
Dr. Wright specializes on sleep and circadian misalignment research. In 2020, he was the lead researcher on a study that compared 139 CU Boulder students' sleeping behaviors prior to and during the Covid stay-at-home orders that were placed on students. The study found college students saw significant improvements in their sleeping habits after returning home from college. The stay-at-home order allowed students to increase their sleep time on weekdays and weekends.
But here we are deep in this new normal pandemic life. Does the study still hold true? We spoke to some college students who are now returning home for the summer to see how their sleep has been transformed. Some of their experiences are not what you might expect.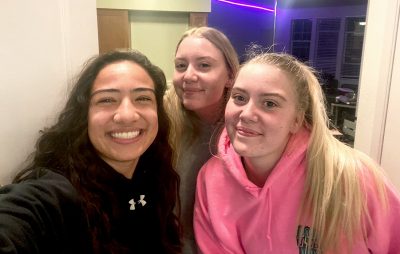 Angelee Berganio, a rising junior at UC Monterey Bay said, "I've been more comfortable sleeping at college than at home." She explains it's nice to have a roommate that she feels safe with, making it easier to fall asleep. At home she has her own room, leading to her staying up later and waking up earlier. While roommates sometimes hinder sleep, Angelee has found her roommate helps her go to bed at a reasonable time and wake up well-rested.
Dr. Wright plans to expand this study to get more information about college sleeping behaviors after the stay-at-home order. Right now he says because of the pandemic, college students' sleeping habits and sleep success, in the end, becomes dependent on their flexibility. With more control over their schedules, they are able to increase their amount of sleep, be more regular when they go to sleep, and go to sleep later.
There's a lot of factors that go into the type of sleep students get, including their sleep environment and individual behaviors. Dorms are loud living buildings that can get in the way of a good night's sleep. Staying up until the wee hours of the morning socializing with friends or studying for a big test can also prevent getting enough sleep.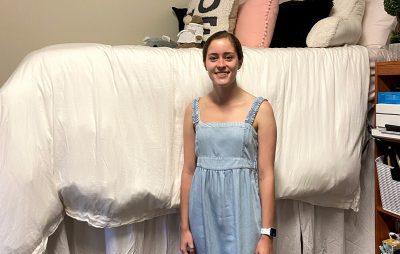 Abby Stuart, a rising junior at Cornell University, says there's an adjustment to sleeping in dorms and at home. At school she said, "I slept pretty well overall, I just had to do some extra things to sleep well." Her roommate went to bed later than her, leading her to use earplugs and an eye mask. At home she has dogs that wake up in the morning, making it difficult to sleep in.
Charles Yeung, a recent grad from Illinois Institute of Technology, said he prefers sleeping at home, "At school it's a bit weird because you're not in your own room even though you can lock your door, it's just a bit different."
Nick Berry, a rising junior at UNC Chapel Hill, said, "Basically you go to sleep when everyone goes to sleep, which makes it more distracting for a sleep schedule." He normally goes to sleep around 2:30-3:00 am depending on the night and wakes up between 8 or 9 am. Because of his sleeping schedule, he tries to not schedule classes anytime before 10 am and proudly stated, "I have never taken an 8 am class ever."
It's common for many students to try to schedule their classes for later in the day, knowing they will go to bed later or want to sleep in.
Sam Blanchard, a senior at Illinois Institute of Technology, has always tried to schedule later classes and often doesn't even look at classes before 10 am. The only 8 am classes she has taken were required.
Sam's sleeping behaviors follow what Dr. Wright concluded in his study, students get better sleep at home versus at school. Sam explained she's a good sleeper, but it's harder to sleep when she's stressed at school. Over the summer she's traveling or moving around for internships which helps her to fall asleep faster and stay asleep. Her summers are more flexible, allowing her to implement healthier habits.
Lynn Matar, a rising senior at Illinois Institute of Technology, agreed with Sam. "The dorms definitely suck, it's a very open space with thin walls so a lot of interrupted sleep." Unlike other students I interviewed, Lynn travels frequently over the summer. Currently she is camping a lot which has allowed her to wake up to the sun and fall asleep when the sun sets. When talking about her sleep outside of school, she said, "It's usually a lot more sleep and a lot better sleep."
Sleep Recommendations
While it can feel daunting to get good sleep while in college, there are a lot of things that can help. Here are four recommendations to get the best sleep in college.
1. Figure out your sleeping behaviors
What time do you like to go to bed? What time do you wake up? Does the room have to be pitch black? Can you sleep with noise? These are all important questions to know the answer to. Investing in products that can help with sleeping in a dorm include, earplugs, white noise machine, fan, blackout curtains, and an eye mask. Figuring out what you need to sleep before going to college will help decrease the likelihood of getting interrupted sleep.
2. Get after it during the day
Getting outside, exercising, eating nutritious foods, and cutting caffeine out earlier in the day are all things that can help you fall asleep and stay asleep. Getting light exposure in the mornings and less at night also helps. Implementing good daily habits makes a huge difference in your sleep.
3. Schedule your sleep
Sleep is important and if you aren't getting enough good quality sleep college will be much harder. Set up a bed time with your roommates that you all agree to. Figure out what sleeping schedule works best for you and try your best to schedule your classes around when you sleep. If you need a nap, take a nap. Make the most of your sleep because you'll be a happier and healthier version of yourself with it!
4. If you notice something weird about your sleep, ask about it!
If you have trouble falling asleep, trouble staying asleep, or notice anything out of the ordinary about your sleep, reach out to a professional. You don't have to settle for bad sleep–there are options and treatments that can help get you better sleep.
Julia Medina
Julia is a Staff News Writer for Sleepopolis. From sleep news and education to the latest sleep trends, her goal is to keep you informed about what's going on in the world of sleep, dreams, mattresses, and more. Julia graduated from Wake Forest University with a degree in communications and minors in film and sociology. In her free time she loves exploring new cities, relaxing with a good tv show, and getting some good quality sleep.