When Tom Brady made headlines last month, it didn't have anything to do with his prowess on the football field. Instead, it was all about how he ended his mattress sponsorship with Simmons Beautyrest Black in favor for one with the lesser known online mattress startup Molecule.
This flurry of news got me thinking about some larger questions around the topic: Since when have professional athletes become sponsored by mattress companies? Does it really lead to better sleep? And what does this say, in general, about the importance of sleep to athletes?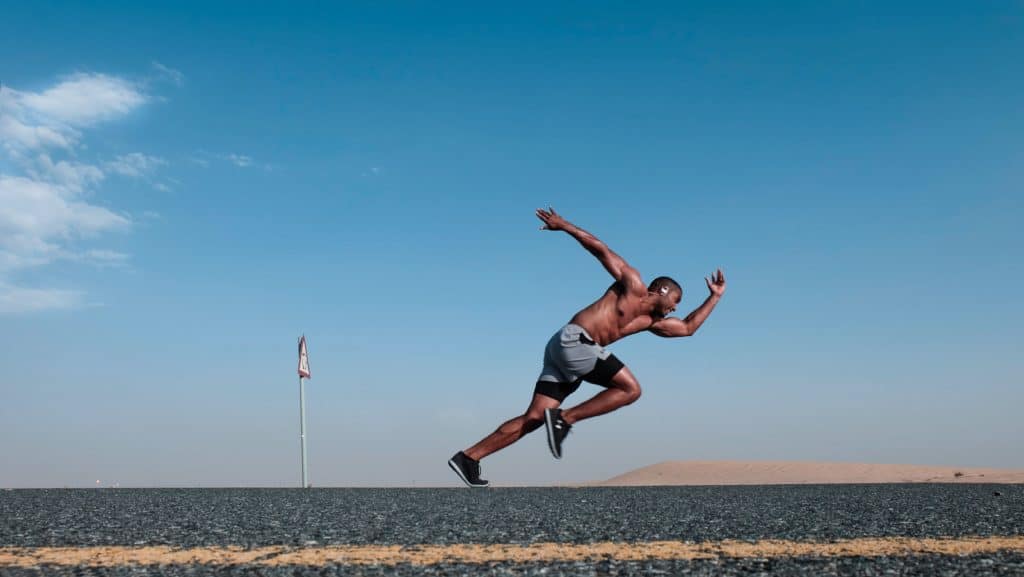 Yes, Sleep Sponsorships Are a Thing
The U.S. mattress market is an estimated $15 billion industry. In order to break through the noise (and not go bankrupt), bedding brands need to differentiate themselves, whether by utilizing new sleep technologies, coming up with creative ad strategies, leaning on sleep science — or getting some spokespeople.
Molecule isn't the only company going after sponsorships, nor is Tom Brady the only athlete who's partnered with a bedding brand. Over the past few years, mattress companies have steadily (and significantly) expanded their sponsorship portfolios. One of the first brands to jump on the trend was Tempurpedic, who struck up a three-year partnership with the entire PGA tour in 2014. More deals followed suit: Airweave signed on with theU.S. Winter Olympic Team, ReST sponsored CrossFit star Kari Pearce, and Bear Mattress created a whole "team" of athletes.
"I think a lot of elite athletes are learning there are sponsorship opportunities outside of the big shoe brands," running coach and Bear Mattress-sponsored athlete Jason Fitzgerald explained to me. "There is more to [sports] than simply the performance side of things — like recovery and sleep."
The Role of Sleep Science
This sponsorship list appears to be growing in parallel to the expansion of sleep science itself. Until a few years ago, there were only two ways to monitor sleep hygiene: polysomnography (expensive lab equipment that placed participants in unfamiliar locations) or self-reported surveys, which can be vulnerable to bias. The rise of wearable wrist tech, like the Fitbit, opened up the sleep science industry to consumers, giving us new mechanisms to track and measure our slumber. It became a gateway for other sleep devices, including smart alarms, smart beds, recovery pajamas, and wake-up lights, all designed to let individuals "hack" their shut eye.
During this sleep science boom, athletic performance became a key part of the narrative. Indeed, some of the first people to jump into this new sphere were professional athletes looking to up their game by optimizing their Zzz's, primarily through the use of sleep coaches. Earlier this year, research out of the David Geffen School of Medicine made the case for sleep coaching, saying it helped to enhance exercise performance. A surge of subsequent studies discovered that athletes who worked with a sleep coach showed greater improvements in VO2max, lactate threshold, body composition, and heart-rate variability.
"I tend to look at sleep as similar to nutrition," Dr. Geier, orthopedic surgeon and sports medicine specialist, pointed out over the phone. "You need proper nutrition to not only recover from training and games but to be stronger. Good sleep is also for recovery and growth. Professional athletes are realizing sleep is not a tradeoff for working hard — sleep is just as, if not more important, than training."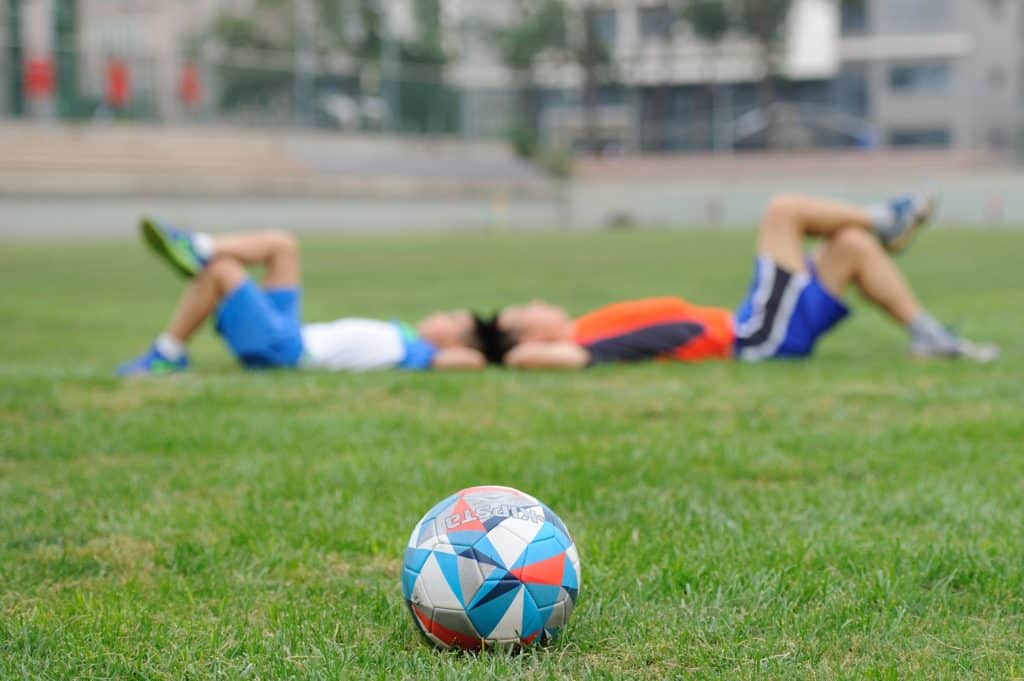 While Geiger isn't an expert in athletic sleep sponsorship — if such a title even exists — he did acknowledge that sleep is deeply personal; therefore, he wasn't surprised to hear about the partnerships between brands and individual athletes. "Pro-athletes are way more in tune with their sleep habits than they have been in the past," he added. "I see why these sponsorships are growing."
In fact, Tom Brady is hardly the outlier. Seattle Seahawks quarterback Russell Wilson is also working with Molecule, and Michael Phelps is sponsored by Leesa. Denver Mattress partnered with the entire Broncos team and Lebron James has his own line of bedroom furniture thanks to American Signature.
As for Fitzgerald, he confirms that as a society, we're learning more about sleep, which in turn is influencing how our lifestyle products are developed and marketed. "We're becoming aware of the science, and the science is then influencing the products. And now, elite [athletes] are becoming more involved with these recovery brands."
Fitzgerald's own journey toward partnering with a recovery brand began when he discovered Bear Mattress. He told me that he first became interested in the product after learning it was designed specifically for athletes. Notably, all Bear mattresses use Celliant in their covers, a material that some studies have shown aids in recovery by converting body heat into infrared light that reportedly improves blood flow for better oxygen circulation and temperature regulation.
"I love my Bear mattress; I look forward to going to bed every night," Fitzgerland said. "This, for me, was a no-brainer kind of a partnership."
Behind Brady's New Bed
But let's get back to Brady. He signed on with Molecule, a new bedding brand that created a mattress with sporty sleepers in mind. The company claims its a first-of-its-kind sleep system that regulates body temperature in order to achieve quality, Stage 3 non-REM sleep.
I was curious to learn how the mattress company's sponsorship program works, so spoke with Channing Chor, EVP of Business Development.
"First and foremost we're looking for someone who is an organic fit, somebody who is actually interested in maximizing recovery," Chor began. He went on to explain that once an athlete is interested in becoming a sponsor, they test the Molecule mattress out for a few weeks or even a few months before deciding if they want to partner.
"They really need to believe in it before signing on," he added.
Chor also candidly pointed out that its athletes believe in their product because the company doesn't have the capital to pay the normal rate for a sponsorship. "We're a startup… we can't pay folks like Tom Brady what they're used to. Him signing with us is a testament to the products we're building."
The Bedroom Bottom Line 
While Brady may have made headlines, it's evident he's far from the only athlete who's getting in bed with a brand. Now hundreds of elites are partnering with bedding and other lifestyle brands, which reinforces not only the success sponsorships can have, but that rest and recovery are now considered a key part of an athlete's career.<
"It's a healthy and helpful ecosystem," Fitzgerald declares. "If [athletes] pay more attention to sleep and recovery the other 23 hours a day, they are going to be able to perform better for that single hour."
In this vein, it makes sense that athletes would partner with mattresses while sleep brands continue to create recovery-driven products that the pros would want to work with. Who knows: If you invest in a quality mattress, it might just make you a Hall of Fame quarterback, too.