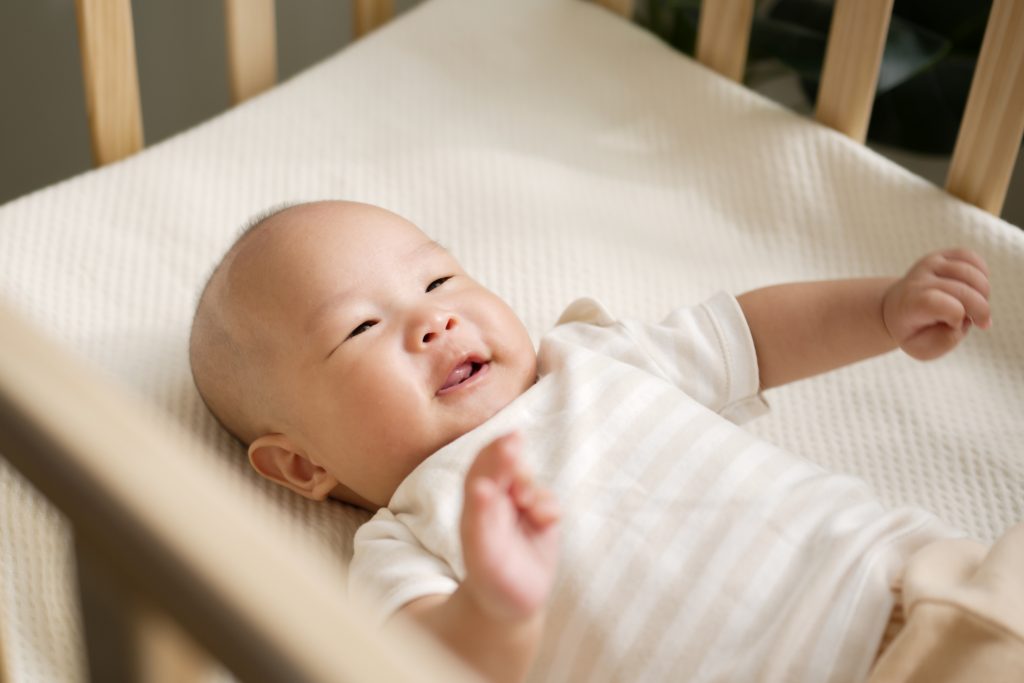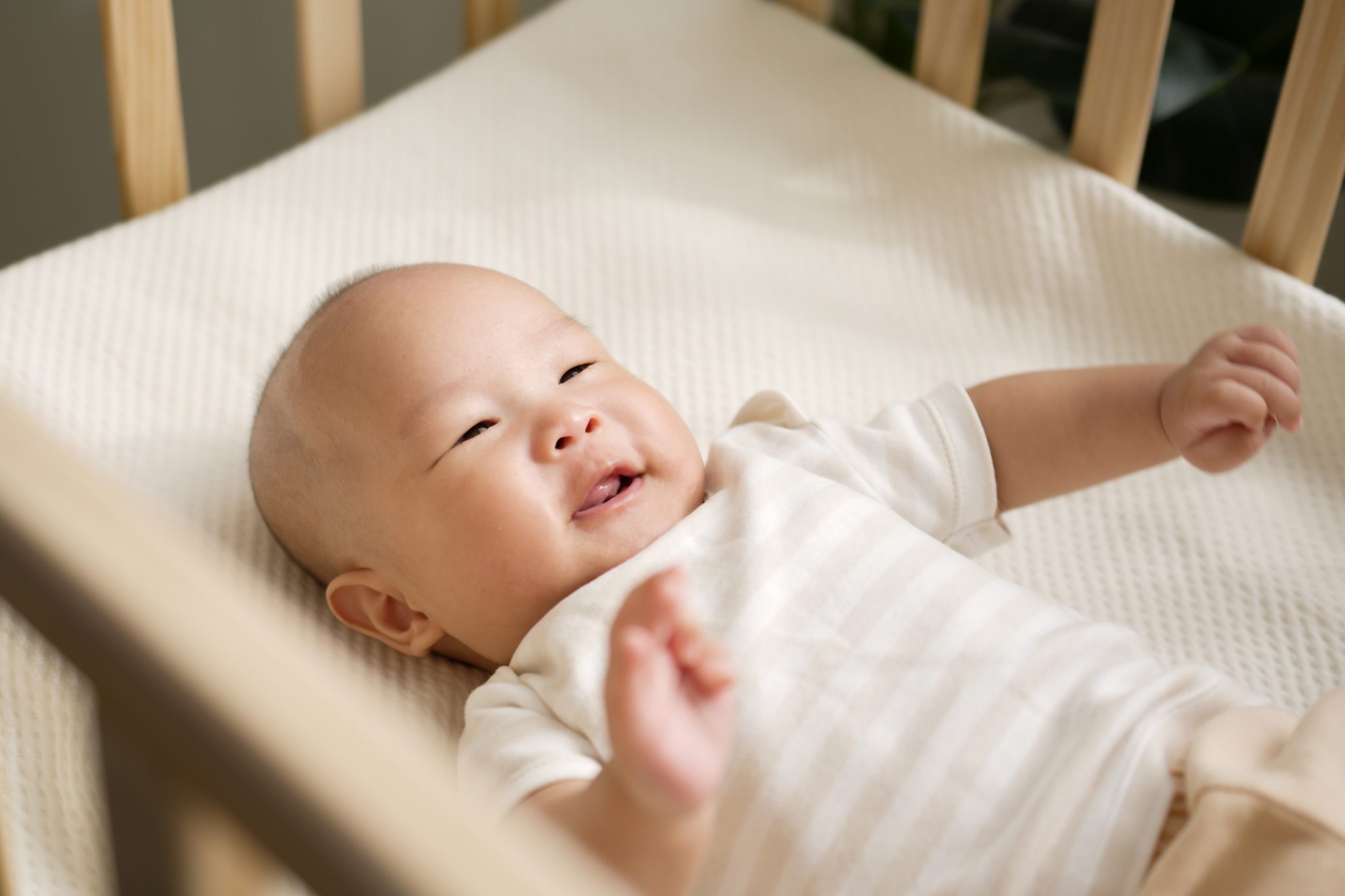 In case you missed it, the 2022 federal crib mattress standards went into effect on August 15.
Ultimately aiming to reduce the risk of injuries related to suffocation, entrapment, and lacerations, the Consumer Product Safety Commission (CPSC) has mandated that all crib mattresses sold in the U.S. comply with all new regulations (ASTM F-2933-21).
What's New?
Explaining the change, Andrea Ostapa Vosnos, Vice President of Marketing Sleep Products, Kolcraft Enterprises, Inc, told Sleepopolis, "Federal standards currently include tests such as flammability, lead, and phthalates but did not speak to the safety and quality of the design and durability itself. Those were left up to the manufacturer to test."
In case parents are wondering why these additional safety standards have been adopted as federal requirements, Ostapa Vosnos points out that "For several years, the ASTM crib mattress standards were considered voluntary, so not every crib mattress supplier chose to conduct these extra tests on their baby mattresses."
"The [new] standard includes crib mattress design requirements for firmness, durability, and proper size to fit inside baby's crib, as well as with fitted crib sheets," says Ostapa Vosnos. "There is also new literature to help educate expecting parents about safe sleep for their little ones. Consumers will see warning labels and instructions on each baby mattress and/or package with a warning about SIDS and suffocation hazards. Similar to other baby products on the market, consumers will also receive product registration cards with each crib mattress so parents can register their crib mattress with the manufacturer to be kept abreast of any recalls on their baby's mattress."
The TLDR On The New Federal Crib Mattress Standards
New safety testing and design requirements include:
Firmness testing

Impact testing

Corner measurement testing

Fitted sheet testing

Coil compression tests
New literature to help educate parents includes
Addition of instructional literature to each unit sold

New warning labels

New care labels

Product registration cards affixed to the mattress

Retail visibility of law tags
What To Look For
Parents should look for a label that looks something like this one from Kolcraft: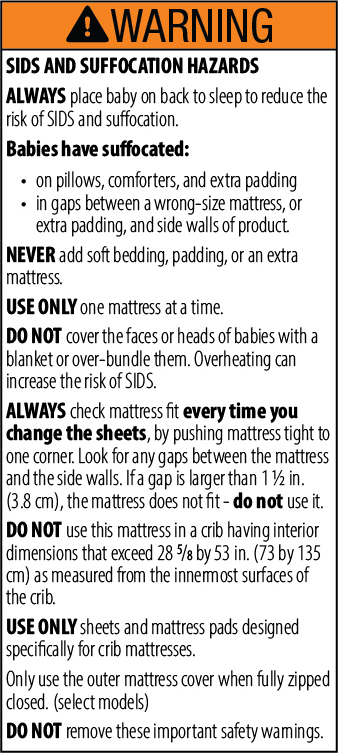 "Consumers who do not see a warning label (like this one courtesy of Kolcraft Enterprises, Inc.), or a registration card may have a model that does not comply if it was manufactured on or after August 15th, 2022," says Ostapa Vosnos.
However, if you don't see this exact label on your baby's gear at home, there's no need to panic.
Ostapa Vosnos says these items are "still fine to use with your baby." The absence of this type of tag just means that it was manufactured before the new safety standards went into effect.
She goes on to note that parents who have a Kolcraft crib mattress are likely to find this type of tag already in place as "every crib mattress Kolcraft made already passed all the voluntary ASTM crib mattress standards for crib fit, firmness, and impact testing as well as educational warning labels to help ensure a higher quality, safety-tested baby mattress prior to the August 15th date.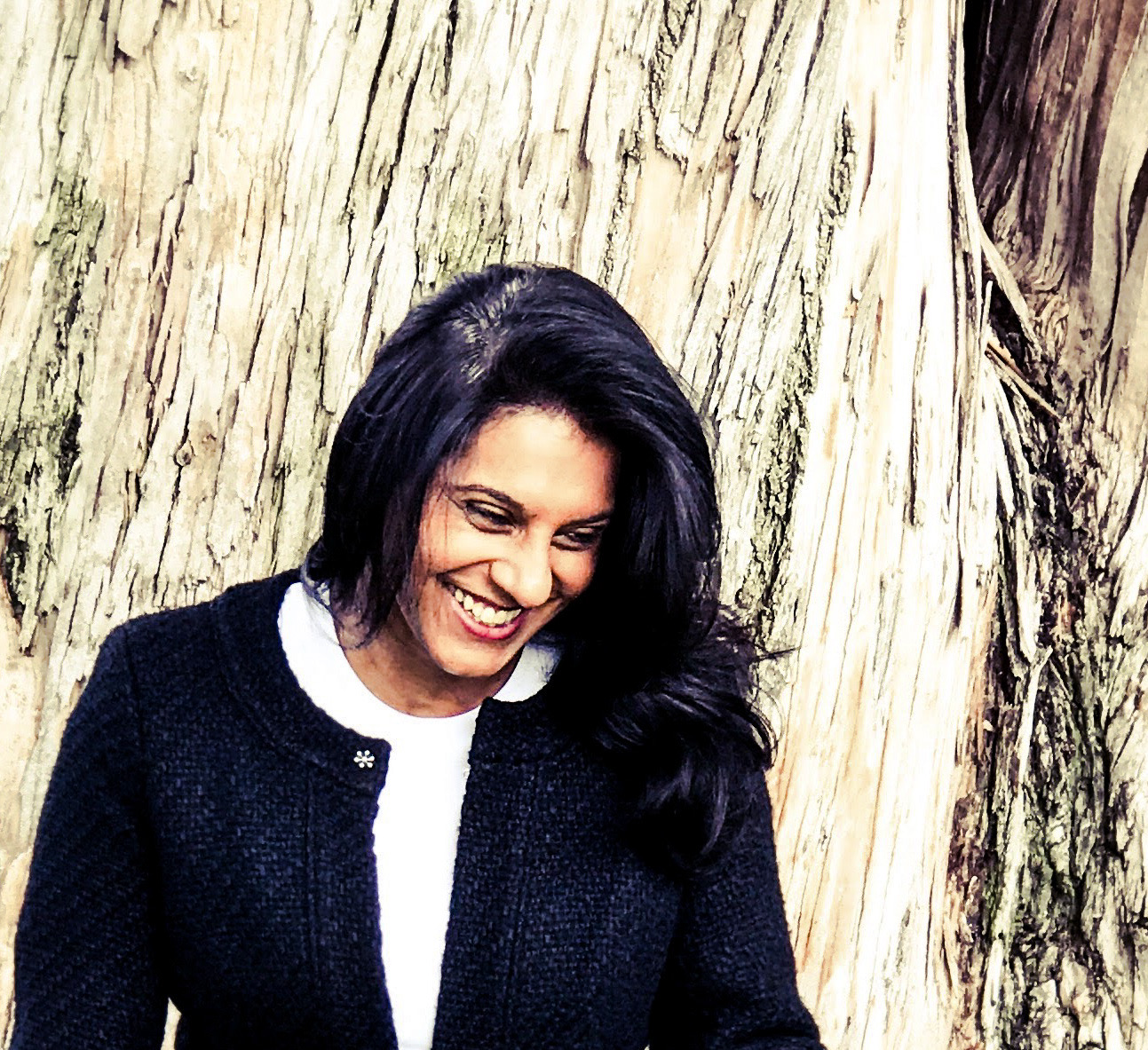 Sharon Brandwein
Sharon Brandwein is a Certified Sleep Science Coach and a freelance writer. She specializes in health and beauty, parenting, and of course, all things sleep. Sharon's work has also appeared on ABC News, USAToday, and Forbes. When she's not busy writing, you might find her somewhere curating a wardrobe for her puppy.