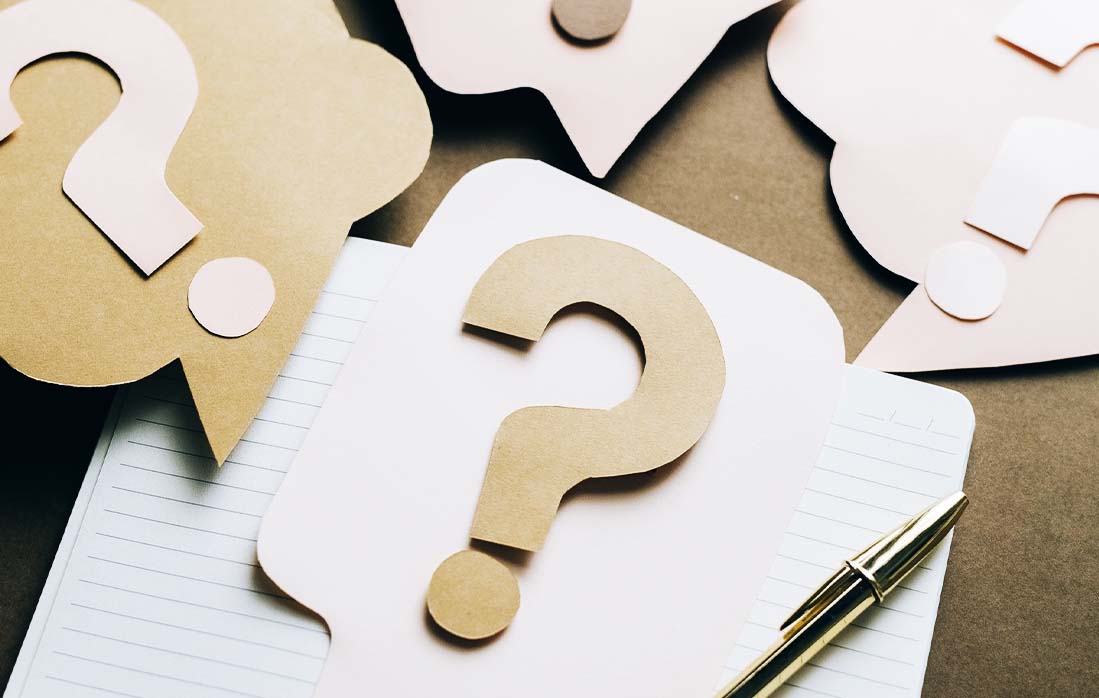 Sleep apnea sufferers all over the world are wondering what's going on with their CPAP machines. A June 2021 recall of a number of CPAP and BiPAP devices from Philips Respironics has created concerns for these patients. While some have registered devices and are waiting to hear what's next, others are confused about how to even start the process of getting a replacement machine. 
The American Association of Retired Persons (AARP) estimates that the recall has impacted between 3 and 4 million devices globally, and the Food and Drug Administration (FDA) described in a July 2021 notice that it had recorded more than 1,200 complaints and over 100 injuries related to the issue. In other words – that's a lot of people whose CPAP devices have been impacted.  
With this deep dive, we hope to uncover some of the questions that may be on your mind surrounding this recall and shed some light on the situation. 
How the Philips Recall Impacts Real People
Sleepopolis spoke to affected CPAP user Marc Kruskol from southern California. Kruskol is 64 years old and was diagnosed with sleep apnea nearly 20 years ago. He describes his condition as non-weight-related and something he's dealt with his entire life.
"It was life-changing for me," said Kruskol about the first time sleeping with a CPAP machine. Previously, he'd felt tired all throughout the day and suddenly he was feeling refreshed and energized. With how beneficial a CPAP machine has been in his life, one can imagine how he must've felt when his machine, a REMstar SE Auto device, was recalled. 
Like many who haven't gotten a solution for their recalled device, he's frustrated with the situation. "I'm going to be punished because you guys dragged your feet? It's just a bad situation," said Kruskol. He remembers the initial revelation as seemingly "dumb luck" since he found out about the recall through a New York Times article he saw on Twitter. When Kruskol heard, he went online to register his device soon after. Looking back, he wonders how long it would've actually taken him to find out since it was a while after that until he first heard from Philips.
Kruskol had to make the unfortunate decision to continue using a CPAP machine that could be potentially causing him life-threatening harm. Marc also noted that he hasn't spoken with his doctor about it because he believes the decision will ultimately fall on him. 
Kruskol's received a few messages in the mail from Philips but feels as though they're repeatedly telling him, "We're working on it and we'll let you know." He also blames Apria, the company who he purchased his machine from. He says he's on their email lists and has heard nothing from them about the matter. 
As of recently, Kruskol says he had no choice but to return to using an old machine, a REMstar Plus M series, as his recalled machine ended up breaking. He says he gets an occasional email and last received mail correspondence from Philips within the last month, claiming it generally echoed the same message. He says he was never told whether his device would be a repair or replacement. Feeling that Philips has left him "high and dry," he feels no choice but to buy a new machine entirely.
Kruskol says he'd be surprised if 10 percent of those affected even knew about the recall due to poor communication. He feels the company is simply "waiting it out" and he is "not hopeful for a good outcome." 
Sleepopolis recommends speaking with your doctor if you've been impacted by this recall. We reached out to Philips for comment but have not gotten a response.
What Experts Have to Say About the Philips Recall
Dr. Jeff Rodgers, a dental sleep specialist, believes that the recall threatens overall health and puts users at an increased risk for everything connected to obstructive sleep apnea, like high blood pressure, strokes, or heart attacks.
"This is one of the largest, if not the largest, recall of this type of equipment the industry has seen. Unfortunately, it put, and continues to put, millions of people at risk. Combine the recall with the timing of supply chain issues during the pandemic, and the risk of people being without their apnea treatment for a long period of time exponentially increased." said Dr. Rodgers. 
He further explains that while seeing some machines replaced has been good news, there is still that underlying threat for people who've had to go without treatment due to the recall. He believes that only time will tell of the potential impacts this could have on patients' health.
Every Question You Have About the CPAP Recall 
Are you frustrated with the status of your recalled device and not sure where to turn next? We've compiled a list of common questions and tips that could help you as you navigate this personal journey and communication with Philips Respironics.
What happened with the Philips Respironics recall?
Philips issued a voluntary recall on June 14th, 2021, due to sound-reducing foam in its manufactured respiratory devices that could potentially break down and enter users' airways or release harmful chemicals.
In June, Philips Respironics reported low complaints and no serious harm documented from this recall.
What are Philips Respironics' recommendations following this recall?
Sleepopolis obtained a document, last updated June 21st of 2021, that was sent to employees at ABC, an Apria Company, a home medical equipment provider, with information and scripts on how to respond to patients calling to inquire about the Philips recall. The following action steps that Philips recommends in light of this recall are as follows:
All patients using affected CPAP/BiPAP devices are advised by Philips to discontinue use of the device but also consult with their doctor about the recommendation to stop using the device, because risks of stopping use of the device could outweigh the risks of the recall.

Philips advises ceasing use of any ozone-based PAP cleaning device

Philips asks patients to register themselves and their device at the

recall's online portal

to begin the recall process
What is Philips doing about the CPAP recall?
Philips has initiated a repair and replace program for devices. In October of 2021, Philips Respironics reported that it, "has produced a total of approximately 750,000 repair kits and replacement devices, of which more than 250,000 have reached customers."
In a September 2021 press release, Philips stated that programs were expected to be underway in most markets by the end of September, and that the completion of repairs and replacements would take approximately 12 months.
What does Apria have to say about the CPAP recall?
Upon emailing Apria's media contact, Sleepopolis heard back from Kyle Evans from Westwicke, a communications company, representing Apria. Evans shared the following statement: 
On June 14, 2021, Philips Respironics announced a voluntary recall of its Continuous and Non-Continuous Ventilators (certain CPAP, BiLevel PAP, and ventilator devices) that it manufactures, due to issues related to the sound abatement foam used in these devices. This recall includes certain devices that Apria provides to our patients. Apria takes this development seriously and looks to Philips for the most up-to-date information on the situation as it develops.
My CPAP isn't manufactured by Philips Respironics. Could I still be impacted by this recall?
No. Only patients with devices manufactured by Philips Respironics are affected by this recall. If you aren't sure, try registering your device to see if it's impacted or call 1-877-907-7508.
What CPAP machines are on the recall? Where can I find the Philips CPAP recall list?
According to the FDA's November safety communication, which was updated on January 26th of 2022, the following models of Philips Respironics devices are impacted:
A-Series BiPAP A30

A-Series BiPAP A40 (ventilator)

A-Series BiPAP Hybrid A30

A-Series BiPAP V30 Auto (ventilator)

C-Series ASV (ventilator)

C-Series S/T and AVAPS

DreamStation

DreamStation ASV

DreamStation Go

DreamStation ST, AVAPS

Dorma 400

Dorma 500

E30

Garbin Plus, Aeris, LifeVent (ventilator)

OmniLab Advanced+

REMstar SE Auto

SystemOne ASV4

SystemOne (Q-Series)

Trilogy 100 (ventilator)

Trilogy 200 (ventilator)
How do I register my recalled Philips Respironics Device?
Visit

Philips' recall information page at

philips.com/src-update

 

Navigate to the

What you need to do

section on the page

Find the

Patients, Users, or Caregivers

section 

You will be taken to a new tab where you read through information about registration

Scroll to the bottom of the page and mark yourself as

Patient/Device User/Caregiver

and select the country you live in and hit next

On the next page,

locate

and enter your serial number 

Hit

Check Unit

to see if your device has been affected

If yours has been affected, continue registering by entering your name, address, phone number, and email address

You will then receive a confirmation number of your registration
For additional assistance, you can watch the Philips Respironics recalled device registration demo.
Do I need to consult my sleep therapy doctor about potentially discontinuing use of my Philips device?
Yes. The risks of not using your CPAP or BiPAP machine may outweigh the risks associated with the recall. Your physician should be made aware of any risks this recall could pose to you and may advise continued use of a Philips device even if it's been recalled. Even if they don't, your doctor will be able to help you with your specific situation.  
What should I do if my doctor suggests I continue using my recalled Philips Respironics device?
Rodney Mell, head of Quality and Regulatory Philips Respironics – Sleep & Respiratory Care, said in a Philips recall letter that if your doctor determines you must continue using your device, that you should install and use an inline bacterial filter. 
Not sure where to find that? Try your device's instruction manual or contact your doctor or healthcare provider. 
Could I use an ozone-based device while I wait for my CPAP replacement?
In 2020, the FDA reported that CPAP devices or accessories using ozone gas or ultraviolet (UV) light have not been authorized for legal use in the United States. 
William H. Maisel, M.D., M.P.H, director of the Office of Product Evaluation and Quality in the FDA's Center for Devices and Radiological Health stated in the 2020 release, "Exposure to high levels of ozone gas may worsen a patients' existing chronic respiratory diseases or increase the chance of a respiratory infection. UV light-based products could cause burns, eye damage or increase the risk of skin cancer due to overexposure. The FDA has contacted manufacturers of products making these claims and asked them to submit data demonstrating their safety and effectiveness."
What additional tips does Philips offer regarding the CPAP recall?
Don't cease device use without consulting your doctor

Check your email regularly for updates and announcements

Don't attempt foam removal on your own

Register your device whether you've used ozone cleaning methods or not

Be aware of fraudulent activity – Philips will never ask for credit card information or your social security number
Find more details on Philips' quick tips about the recall page.
What tips do you have for someone who has to discontinue use of their CPAP machine?
Dr. Mindy Pelz, a Doctor of Chiropractic (DC), holistic expert, and founder of Family Life Wellness, a biohacking center in the Bay Area, recommends avoiding certain inflammatory foods, such as canola and corn oil. She also recommends steering clear of foods with artificial ingredients like red dye and flavorings.  
Research has shown a strong link between sleep apnea and type 2 diabetes. If you're diabetic, Dr. Pelz notes that it'll be important to monitor your blood sugar levels while waiting for your replacement CPAP. Why? According to the Cleveland Clinic, pauses in breathing throughout the night can increase your levels of carbon dioxide – and that, in turn, can increase insulin resistance and aggravate any diabetes symptoms you may already experience.  
Lowering blood sugar will be important for those folks. One way to do that, according to Dr. Pelz, is to start "switching from refined flours, like cakes, breads and pastas," to nature's carbs, like fruits and vegetables. Pelz says that this, "will absolutely help you balance your blood sugar and lessen the symptoms of sleep apnea."
Where can I find all of the updated recall information released by the FDA?
Shirley Simson, the press officer for media affairs at the FDA, sent us the following message when asked for additional information:
Following the initial recall by Philips Respironics in June of 2021, FDA issued a Safety Communication to the public and posted Frequently Asked Questions (see links) below, which are updated whenever new information is available. FDA also issued a press release on November 12 with some updated information:
Safety Communication – Update: Certain Philips Respironics Ventilators, BiPAP, and CPAP Machines Recalled Due to Potential Health Risks: FDA Safety Communication | FDA
Frequently Asked Questions – Philips Respironics CPAP, BiPAP, and Ventilator Recall: Frequently Asked Questions | FDA
Press Release 11/12/21 – FDA Provides Update on Recall of Certain Philips Respironics Breathing Assistance Machines | FDA
For more information on the Philips Respironics recall, repairs, and replacements, visit philips.com/src-update or call 1-877-907-7508.
Carley Prendergast
Carley is a former Staff Writer at Sleepopolis. She is a Certified Sleep Science Coach who wrote news, sleep health content, and managed our newsletter.