Science has discovered yet another demographic that could use more sleep. A new study by Sundhedsstyrelsen, the national health board of Denmark, has found over 45 percent of Danes are affected by various sleep disorders. An additional 13 percent have said they are "very troubled" by their sleep issues.
These percentages have apparently been increasing at a steady rate since 2010. Moreover, this report is being released on the heels of another report that came out in March, which found over half a million Danes are struggling with mental health issues.
Also read: Why Does Anxiety Prevent You From Sleeping Well?
The actual studies and reports are unavailable in full, but it looks like these numbers are survey-style reports, where the National Health Board collected nation-wide data on their population.
An interesting "cause" of these high sleep deprivation numbers may be due to social pressure. Manager at the Center for Youth Studies, Søren Østergaard, said young women are overly stressed by what they perceive as societal demands and a need to be "perfect." As he explains:
We are dealing with young women growing up in a culture where 'perfect' has become the new normal.
Additionally, Poul Jørgen Jennum, a professor of sleep diseases at the University of Copenhagen, noted how social pressure can lead to problems with sleep, and that the younger generation (16-24-year-olds) are particularly vulnerable to high expectations.
Check out: How Sleeping In a Dark Room Is Good For Your Mind
Loneliness could be another cause. The report on mental health found people who were lonely were affected by sleep issues, depression, and feeling tired.
The Danes are not alone. We reported a few weeks ago on a national survey by the Better Sleep Council, which rates Americans as C- sleepers. This could have a lot of negative implications, one being a loss in work productivity and money.
According to a @Harvard study, sleep deprivation costs American companies $63.2 billion a year in lost productivity. Discover how your workforce can optimize their sleeping environment to get the rest they need. pic.twitter.com/ukefkE5Agt

— Target Lodging (@TargetLodging) May 8, 2018
Moreover, sleep scientists around the world have been researching sleep deprivation, with more data coming in revealing that no country in the world is achieving eight hours of sleep a night.
There is no single, simple reason as to why we don't sleep well. Things like anxiety, an uncomfortable mattress, or too much screen-time before bed can all be culprits as to why we might not be getting enough Zzzs.Luckily, there is a bright side to all of this. There are countless potential solutions to sleep better, too — from a better mattress to a sleep divorce to using blackout curtains in your bedroom.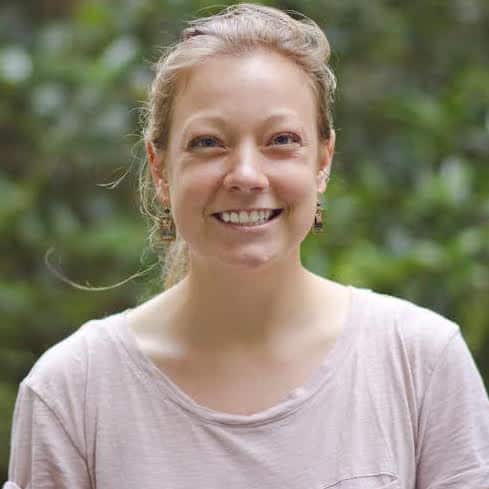 Laura Schwecherl
Laura is a journalist with nearly a decade of experience reporting and covering topics in the health, fitness, and wellness space. She is also a marketing consultant, where she works with impact-oriented startups to build marketing and editorial strategies. Outside of work, you can find her reading Murakami novels, writing amateur poetry, or trail running in her hometown, Boulder, Colorado.