Target announced last week that it's expanding its partnership with Casper by introducing an exclusive mattress from the company in its stores across the country.
The discount store retailer shared the news last Thursday, revealing that it'd be bringing the "Casper Essential" into Target stores nationwide starting this month. The model is being billed as Casper's "first streamlined mattress" and will come in six sizes priced from $350 to $725. The bed-in-a-box brand will also debut a new line of Target-exclusive sheets priced from $75 to $110.
Check out our review of the original Casper Mattress! 
The Breakdown
To give you a better sense of what this collaboration looks like, I'm going to break down the products in the new Casper + Target line.
The Casper Essential – The bed is built with three distinct layers of foam, including a pressure-relieving section of memory foam. As with other Casper mattresses, the Essential features an open-cell design meant to optimize coolness and air flow throughout the structure. Customers can try out the bed in 45 Target locations throughout the country and purchase it in-store or online.
The Weightless Sheet Set – Engineered with a unique hybrid weave of 100% cotton, the sheets are very lightweight and super soft. They come in five colors including light pink, pastel green, navy, gray and white.
Staying The Same – The Casper line will continue to feature the brand's foundation, pillow, Cool Sheet Set, lounger, duvet cover and waterproof mattress protector.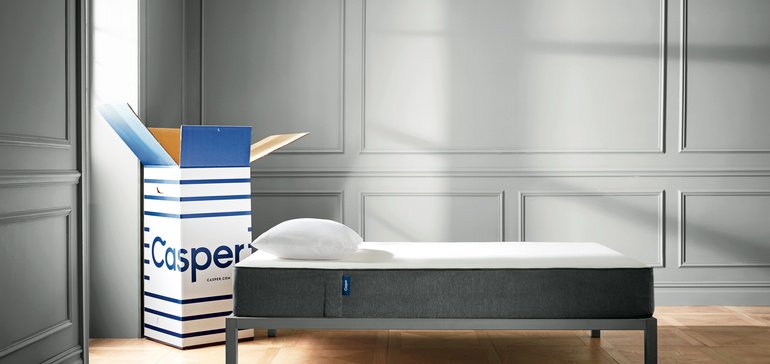 This launch marks a major milestone in the companies' relationship, which started last May after Target invested $75 million into a funding round for the mattress company. By June, Casper products were on display in Targets across the country and available for purchase in 1,200 stores nationwide.
"Since our launch online three years ago, we've seen a huge demand from customers who want to experience the Casper brand in person," said Casper CEO Philip Krim at the time. "Partnering with Target allows us to bring Casper products directly to consumers in-store on a national scale. Target shares our mission of championing sleep as an essential pillar of wellness, as well as our pursuit of an unparalleled customer journey."
Featured image courtesy of Casper. 
Cody Gohl
Cody is a former staff editor at Sleepopolis. His work has appeared online for Esquire, Next, LOGO TV, Fandom, Citylife, The Manual, and more.