This spring, bedding producer Therapedic is launching two new sleep systems with an aim to provide comfort and durable support for sleepers of all sizes. Therapedic will introduce the Therawrap2 which is designed for folks who prefer a two-sided, flippable mattress, as well as the TheraLuxeHD which is well-suited for body types that require extra support.
While both mattresses have been designed to accommodate the sleep needs of all body types, the TheraLuxeHD is designed to balance the plush comfort sleepers enjoy with a durable foundation able to withstand heavier weight.  The Therawrap2 is a two-sided mattress ideal for sleepers who are more comfortable with a flippable mattress. While the material make-up of the two styles differ, both are designed to employ high-density foam, heavy coils, and Bekaert's Adaptive fabrics to help ensure a cool, dry, luxurious night's sleep for folks who are 250lbs or heavier.
"In creating the TheraLuxeHD, the objective was to create this line to be not only ultra-durable but to be ultra-plush and ultra-comfortable as well," said Therapedic CEO and President Gerry Borreggine in an interview with Furniture Today. He continued:
"While the TheraLuxe HD line is ideal for any body type, the company's utilization of the heaviest coils, the densest foams and the strongest foundation creates a sleep system that provides the "perfect mattress" for consumers with larger body types."

The TheraLuxeHD
When contrasting the TheraLuxeHD and the Therawrap2, it's important to distinguish the individual characteristics of each mattress in order to determine which one best fits the sleeper's body, budget, and sleep habits.
The Therapedic TheraLuxeHD
Designed for folks with denser body weight, TheraLuxeHD offers not only heavier coils, but more of them as well; the Queen size integrates almost 2,000 coils!
Both mattresses are comprised of thick layers of foam, but the TheraLuxeHD incorporates a new high-density gel foam for added comfort and support.
The Therapedic Therawrap2
Designed for sleepers of all body types, the Therawrap2 is a two-sided, pocketed-coil design intended to provide extra flexibility and conform to the individual sleeper's body.
The mattress's copper gel memory foam provides extra resilience, while balancing the plush comfort of quilt.
Therapedic Mattress Pricing
Though they are yet to be launched, there will be four model options offered within Therapedic's new 'performance line'.
The four models range in price from $999 to $1,299.
This new Therapedic line is less expensive in comparison to their MedicoilHD collection wherein prices range from $1,299 to $1,999.
And for folks who haven't yet reached the "money is no object" stage of life, check out which mattresses made our list of best bang for your buck!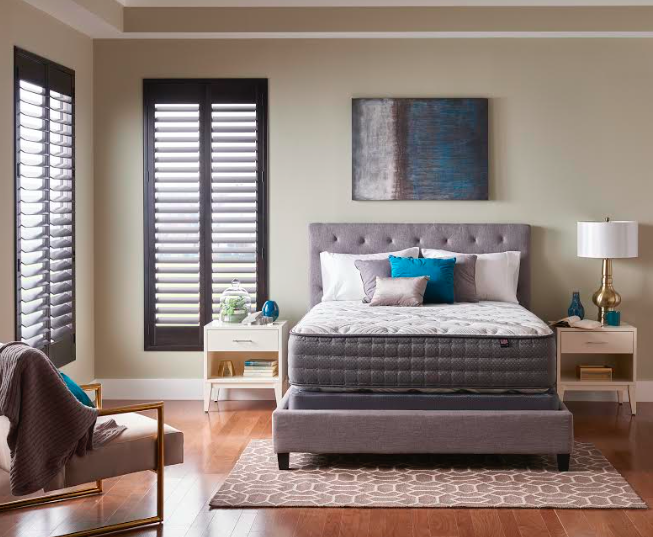 Every body is different. If you're curious about other sleep products well-suited to heavier folks, check out our guide to the best mattresses for heavy or large, or overweight people.
Featured image: @therapedic
Sarah Riccio
Sarah is the former senior writer and bedding expert at Sleepopolis. She received her degree in Creative Writing from Brooklyn College and spends her free time doing stand-up, making pasta, and hanging with her cats.