A bedtime story is a narrative traditionally shared with a child as they're getting ready to sleep. Often told to kids by their parents, these stories usually feature playful rhyme schemes, colorful illustrations, and a moral intended to teach youngsters about the world around them. We've all got our favorites, and now there are more available than ever before, which can make it tricky to choose the one that's right for your family. Thankfully, there are a few markers that separate the truly great bedtime stories from those that should probably stay on the shelf.
First and foremost, the writing has to be stellar, engaging enough to keep youngsters interested, yet dreamy enough to get them ready for bed. The illustrations also need to be clear and dynamic, so burgeoning readers can start developing their context skills. So what bedtime stories fit the bill? Check out some of our absolute favorites below!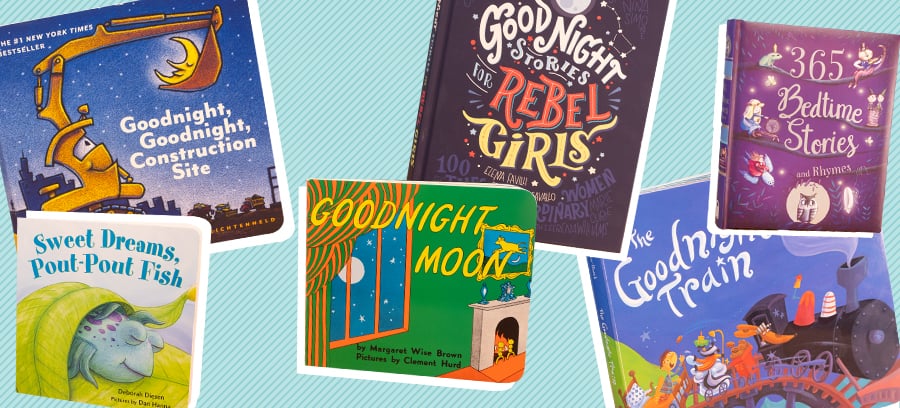 Best Classic Bedtime Story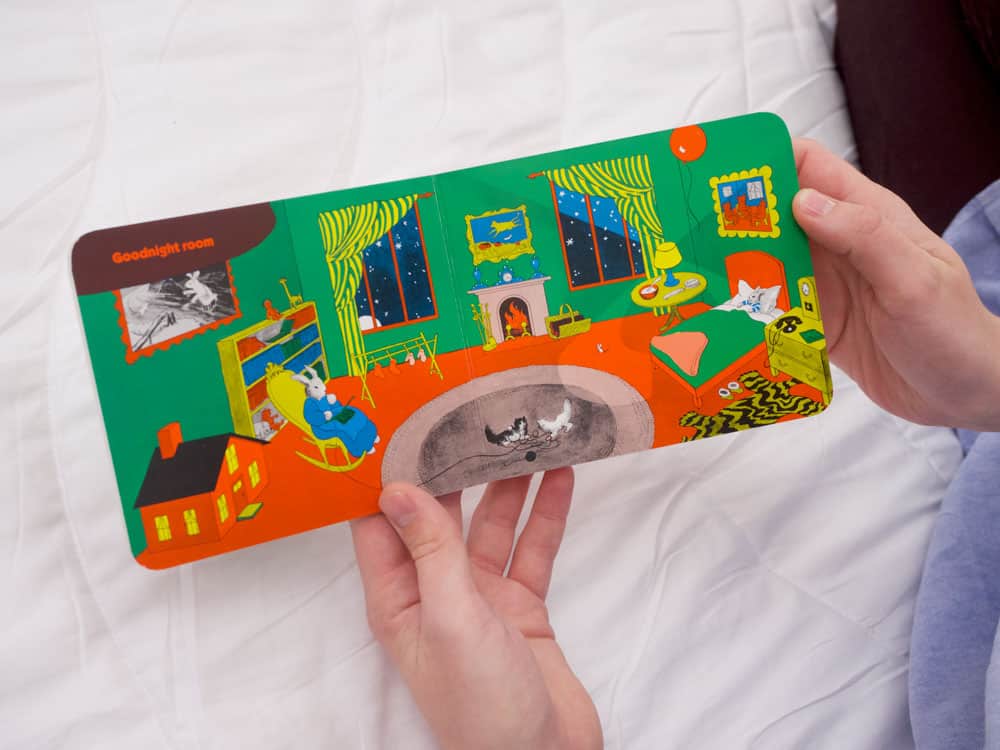 Goodnight Moon
Pros
The story has as an easy-to-follow plot, onto which young readers should be able to latch without a problem.

It's also interactive, so encourages a nice back-and-forth between reader and child.

The illustrations are simple but highly stylized, creating a pleasant aesthetic.
Cons
This bedtime story is really only appropriate for toddlers or very young kids, as the text isn't super engaging. 

If your child needs something a bit more "active" this may not be the story for you, as it's centered exclusively in a bedroom. 
Good Night Moon Picture Book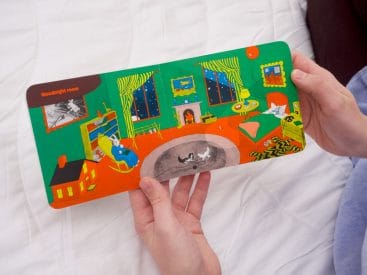 For something classic, consider Goodnight Moon, the story that taught a generation of kiddos to love reading. Simplistic, sweet, and beautifully drawn, this bedtime story is a knock-out for toddlers and other young children.
Sleepopolis Score
4.90 / 5
Best for Toddlers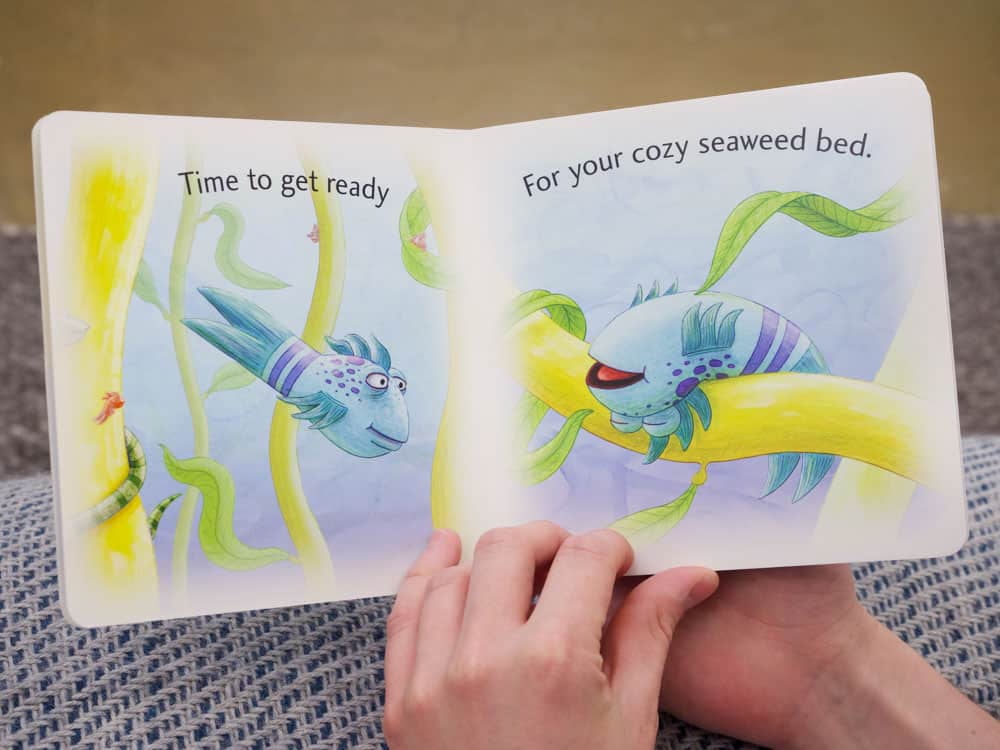 Sweet Dreams, Pout-Pout Fish
Pros
With around six words per page, Pout-Pout Fish is an easy read, which should encourage participation from younger kids.

The illustrations are fun and playful, so are bound to keep your little one entertained!

I also like that the book walks the reader through a solid bedtime routine from washing one's face to brushing one's teeth.
Cons
This bedtime story is really only appropriate for super young audiences, so may not age particularly well.

Even for this younger demographic, I felt as though the story was a touch too short to be really engaging.
Sweet Dreams, Pout-Pout Fish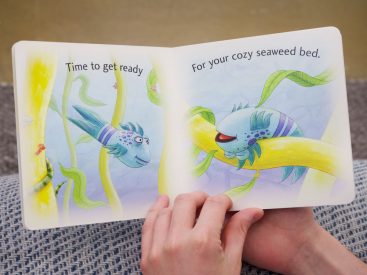 With its straightforward message and goofy illustrations, Sweet Dreams, Pout-Pout Fish could be a great bedtime story young guppies just learning to read.
Sleepopolis Score
4.60 / 5
Editors Choice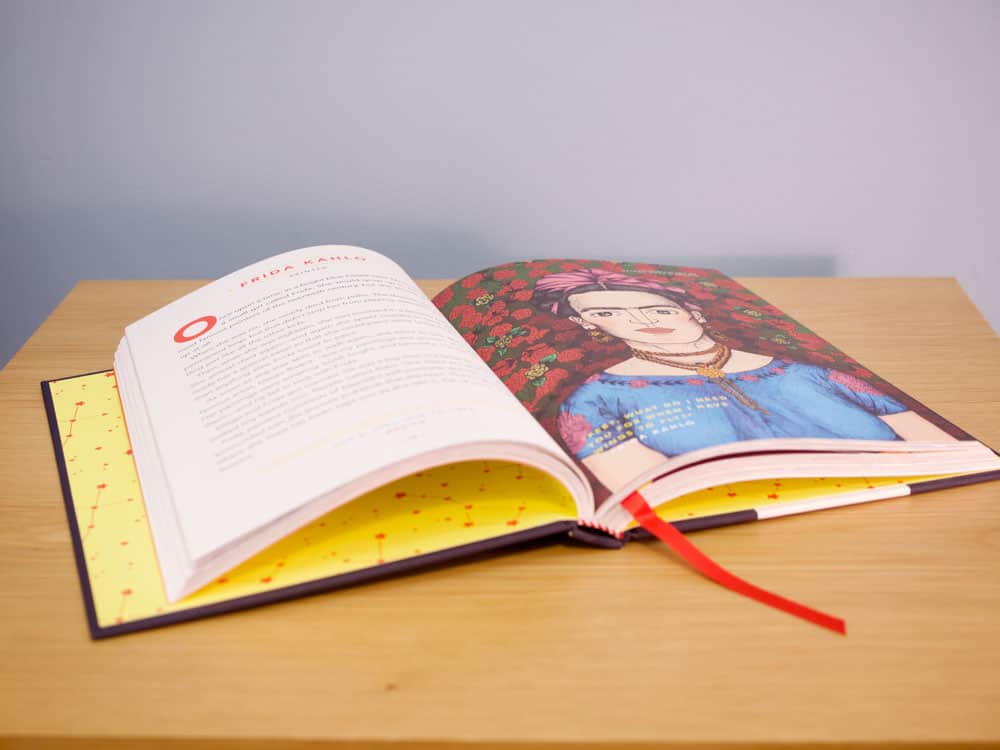 Goodnight Stories for Rebel Girls
If you're looking for a bedtime story that'll inspire your kiddo, you may want to add Goodnight Stories for Rebel Girls to the list. Bursting with 100 stories of extraordinary women, this text introduces readers to a diverse cast of luminaries, all of whom shaped the world against incredible odds.
Pros
I really like the cast of figures here, which range from Serena Williams to Coco Chanel, Queen Elizabeth, famous warrior Lakshmi Bai, and more!
The accompanying illustrated portraits of each woman are also stunning, making the drawings here the most artistic in this roundup.
This is a book you hold on to, so could make a fantastic keepsake for young readers.
Cons
If you're interested in more of a narrative style of storytelling, this may not be the best pick for you. 
I'd also say that the quality of writing isn't consistent, so some profiles are stronger than others.
Goodnight Stories for Rebel Girls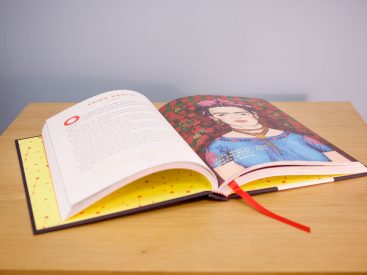 Goodnight Stories for Rebel Girls is bursting with 100 stories of extraordinary women and introduces readers to a diverse cast of luminaries who helped shape the world we live in today!
Sleepopolis Score
4.80 / 5
Best Collection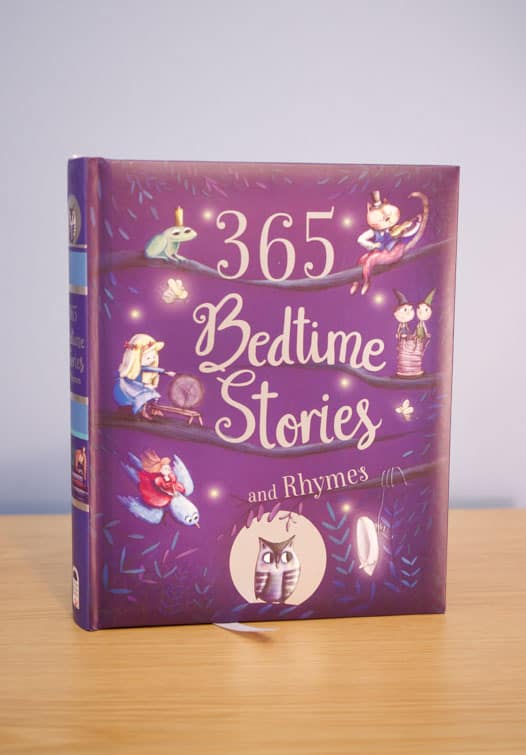 365 Bedtime Stories and Rhymes
If you're looking for a story collection, you may want to consider 365 Bedtime Stories and Rhymes from Cottage Door Press. Filled to the brim with short stories (often only two pages long), this book could be great for kids who get bored with the same tale night after night.
Pros
The book has a nice weight to it and an elegant silver finish along the fore edge (the vertical edge of the book opposite the spine).
I also enjoyed the illustrations, which were fun and engaging without overwhelming the text.
And finally, the sheer variety of tales contained within the book is a huge plus for the collection, ranging from human stories to ones focused on mythical creatures and animals!
Cons
Some of the stories are better written than others, so there's a bit of a consistency issue throughout the collection. 
The print is also quite small, so it may be difficult for kids to read along with you.
365 Bedtime Stories and Rhymes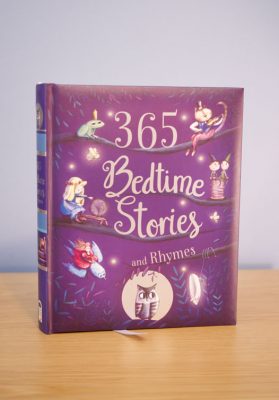 365 Bedtime Stories and Rhymes is a great collection of short stories with a wide variety of tales to tell before bed
Sleepopolis Score
4.80 / 5
How We Picked
Now that we've gone over some of my favorite bedtime stories, let's talk about how I made my picks! I teased this in the intro, but I thought it might be useful to discuss the most important factors to consider when selecting a story of your own.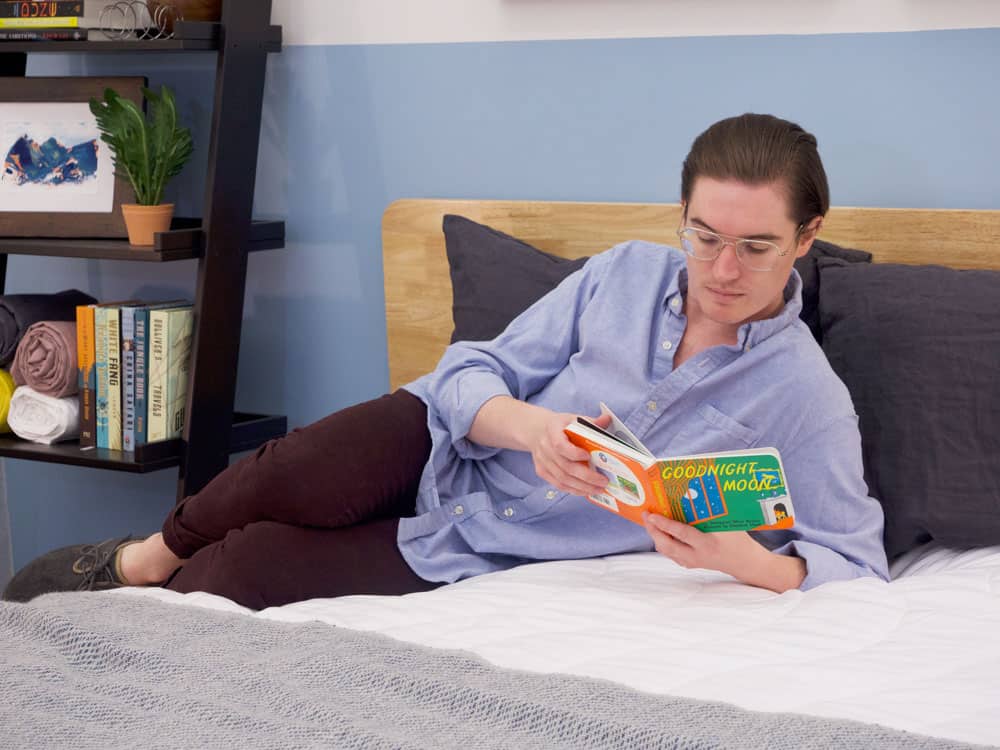 Aesthetics
Though we're often told not to judge a book by its cover, sometimes it's important to do precisely that. Bedtime stories need to appear inviting to young kids, so it's important to find books with engaging cover art, expert construction, and whimsical detailings. At the end of the day, if a book's beautiful, kids will be more likely to want to handle it, which, in turn, will make them more interested in learning how to read it.
Writing
While the main goal of a bedtime story may be to lull children to sleep, its secondary one is to help teach them how to read, so the writing has to be solid. Here, the key is simplicity, with vocabulary that can be easily understood via context clues and a consistent rhythm that makes reading aloud a breeze.
And don't let big blocks of text fool you into thinking the writing is good! Often, the best writing is found in brief passages that have been carefully worked to fully maximize their effectiveness without being gratuitous.
Message
Another important component of any good bedtime story is a clear and effective message. Sure, not every text needs a "moral," but the ones that do provide parents with an awesome opportunity to share life lessons with their kids.
Genre
When selecting a bedtime story, choose one that's within a genre your child likes! If your youngster can't get enough of princesses, castles, and dragons, stick with fantasy. However, if your kid likes a more realistic approach, select a story based on the life story of a historical figure.
Difficulty
Most bedtime stories are meant for specific age groups, so make sure to note the difficulty level before buying. The goal is to read something that's at or slightly above your kid's own reading level, so that they're always learning as they drift off to dreamland.
Types
You'll also want to consider type! I was careful to include a wide range here — from story collections to single narrative ones — and I suggest you do the same with your own bookshelf. Some popular types include:
Fairytales/Fables – Fantastical stories centered on a "moral" you can share with your kiddoes.
Rhymed Stories – These tales put the emphasis on rhythm, and are more concerned with sounds and rhymes than "plot." Great for young readers!
Collections – Collections typically include several different stories. There's a wider variety here, but the stories are often short.
Picture Books – These bedtime stories focus on illustrations rather than text and are great for young children or those who haven't learned how to read yet.
Chapter Books – Chapter books are great for kids who are transitioning from partner readers to independent ones and need something a little more advanced.
Sleepopolis Tips
Now that you've got a sense of what kind of bedtime story you need, let's go over a few tips for making the most of your nightly reading routine!
Take turns reading – Make sure the reading is shared between you and your child so they feel involved in the process.
Don't be afraid to challenge them – Yes, bedtime reading is about winding down your kiddo for sleep, but that doesn't mean you can't push them a little bit. Choose stories with rich vocabulary and slightly complicated plots to keep their focus up.
Make it a conversation – Don't just read the text — ask your youngster what they think of the story! If they say they like it, figure out why, prodding them to explain what it is about the writing or narrative they enjoy.
Wrapping Up
When picking a story of your own, make sure to keep a tight focus on what kinds of themes your children like as well as the difficulty level they can handle. And remember to shake it up — no one likes reading the same thing night in and night out.
Cody Gohl
Cody is a former staff editor at Sleepopolis. His work has appeared online for Esquire, Next, LOGO TV, Fandom, Citylife, The Manual, and more.