Texas-based brand 10 Grove offers four bedding collections that meet a variety of sleep needs, but for this review, I'm honing in on the Hudson Sheet Set. According to the folks at 10 Grove, the Hudson is the company's "most dashing collection," but I'm here to test the full performance of these sheets so you can decide if it's the bedding of your dreams. Keep reading to learn everything there is to know about the 10 Grove Hudson Sheet Set!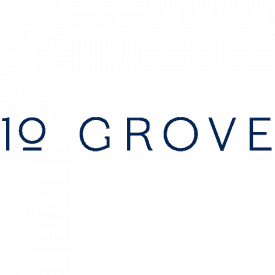 10 Grove offers luxury Egyptian cotton that are machine washable have a silky smooth feel!
Brand Snapshot
Although 10 Grove is less than a year old, the brand has already earned a reputation for providing luxury bedding, and a true direct-to-consumer experience. This means that all 10 Grove bedding is woven in partnership with one mill in Italy, where the yarn is purchased and the fabric is finished. The finished fabrics are then sent directly to 10 Grove's homebase factory in Texas, where every sheet set is hand-cut, sewn, and shipped to your door.
Essentially, 10 Grove aims to cut out the middlemen between you and your bedding in order to provide consistent quality at a reasonable price… But the only way to really know what a set of sheets is all about is to personally test it. So, let's dive into the Hudson Sheet Set!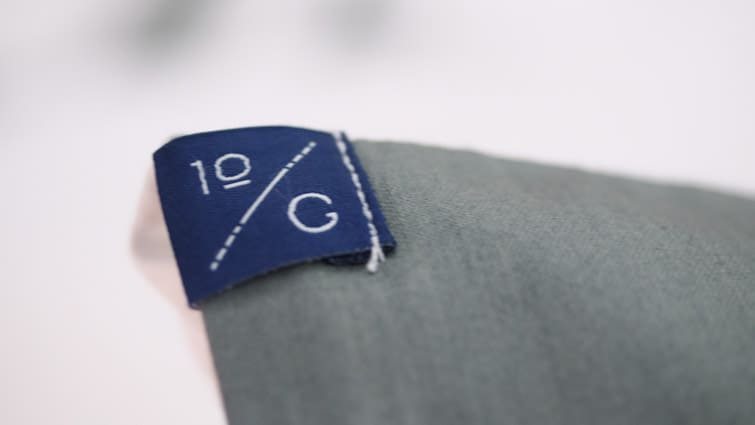 What Are 10 Grove Sheets Made Of?
Before I get into what the Hudson Sheet Set is made of, let me start by saying that every bedding collection is offered in three options, and the amount of bedding you receive depends upon the set you choose.
Every sheet set is offered in Plain & Perfect, A Little Something Extra, and The Whole Shebang. I'm testing this set in A little Something Extra, which includes a fitted sheet, top sheet and two pillowcases. However, sleepers can opt for just a fitted sheet and two pillowcases (Plain & Perfect), or a full sheet set plus a duvet cover (The Whole Shebang).
Okay sleepers, let's discuss materials. These sheets are made from 100% long-staple Egyptian cotton, which is widely considered to be a superior type of cotton. Why? Well, the length of the fibers (also known as staples) goes a long way in determining the quality of a sheet set. And the general rule of thumb is — the longer, the better. Egyptian cotton, in particular, is known for its extra long, fine cotton fibers, which leave these sheets feeling super strong and soft.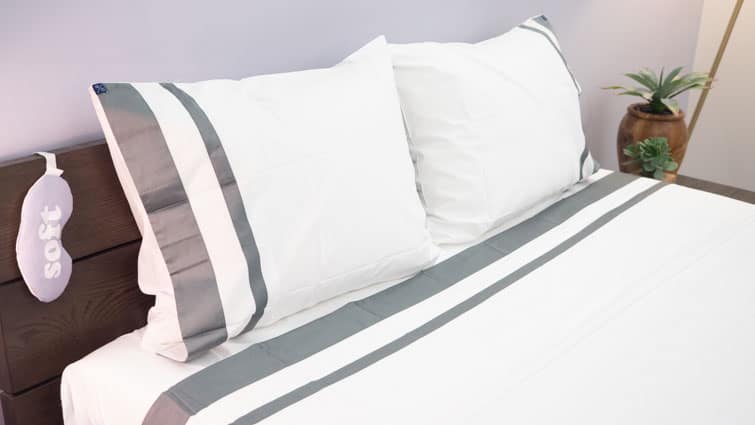 This bedding is woven into a luxuriously high thread count of 400, which really boosts its smooth feel. Thread count refers to the number of individual yarns per square inch of fabric, and a higher count typically means that the yarns are closer together (which makes for a softer finished product!). Just remember — thread count is not the sole indicator of sheet quality, but cotton bedding with a thread count of fewer than 200 is probably going to feel a little less smooth.
Every 10 Grove sheet set is offered in both percale and sateen weave styles, but I'm testing the Hudson in percale. Cotton percale is known for its crisp handfeel and light breathability, while sateen is silky, shiny, and not at all crisp. Not sure which weave style is best for you? No worries. Take the Blind Feel Test on the company's website, and they'll point you in the right direction.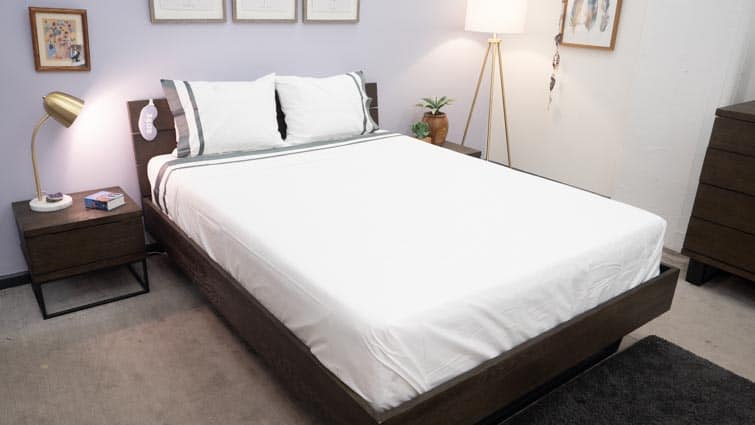 Pro Tip: Personally, I think the Blind Feel Test is a great idea, and I strongly recommend taking advantage of it! The differences between sateen and percale can be a little confusing, and the experts at 10 Grove carefully curate this online quiz in order to match you with the right fit.
True to its percale weave style, these sheets are light, breathable, and very crisp. But after thoroughly testing the Hudson Sheet Set, it's clear that some sleepers are going to enjoy this bedding more than others. So let's take a closer look!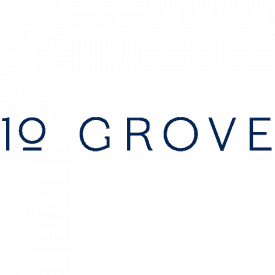 10 Grove offers luxury Egyptian cotton that are machine washable have a silky smooth feel!
How Do 10 Grove Sheets Feel?
The first thing that crossed my mind when I unpackaged this sheet set was, "Ah, now this is why I love Egyptian cotton." There's a flawlessly smooth and durable feel that, in my experience, is unique to pure Egyptian cotton, and 10 Grove bedding is a shining example.
Speaking of shining, these sheets are percale woven which typically gives bedding a matte appearance (as opposed to sateen sheets which are usually shiny). However, sometimes Egyptian cotton can give fabric a natural luster, regardless of the weave style, and I was pleased to note this bedding's subtle sheen. If you prefer the crisp feel of percale, but also enjoy a little luster, you might be particularly compatible with this sheet set.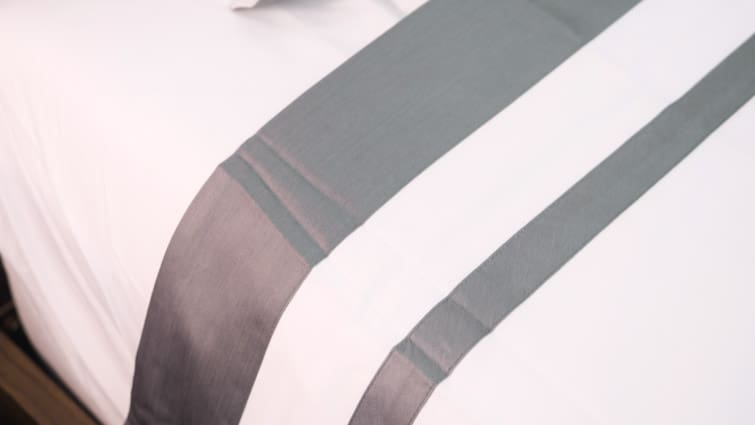 As a hot sleeper, this bedding's breathability is one of my favorite features. Despite all my tossing and turning, I could feel the air flowing through the fabric which served to keep my body nice and cool. In general, a percale weave tends to produce a lighter, thinner sheet that's ideal for the hot summer months. Don't get me wrong — I wouldn't go so far as to call these sheets thin, but they have a soft, airy quality that kept me feeling fresh and cool.
Another thing I really appreciate about the Hudson is its style (and yes, it is quite dashing). The olive green borders that frame the pillowcases and top sheet give this set a sleek and tailored look that reminds me of something you might find at a high-end hotel. Of course, if green isn't up your alley, there are four other colors from which to choose.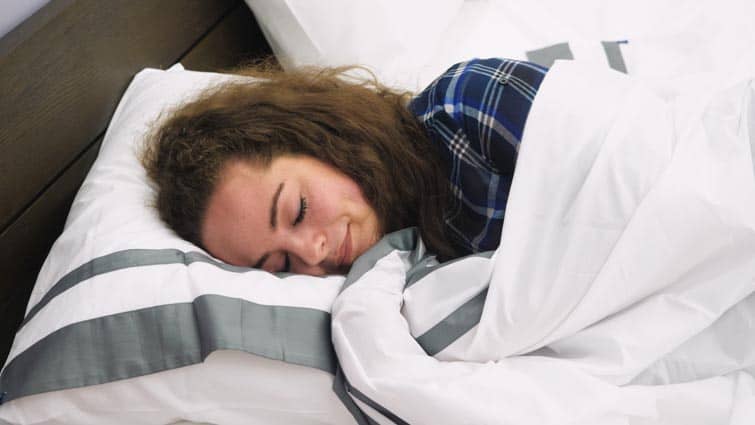 Ultimately, I have to say I'm pretty impressed. The Hudson Sheet Set feels crisp, breathable, and luxuriously soft. Not to mention, the Egyptian cotton brings unparalleled durability to the game, which offers good bang for your buck.
The Verdict: Sleepers looking for a cool, crisp and super stylish set of Egyptian cotton sheets will be most compatible with this bedding!
Should I Buy 10 Grove Sheets?
Now let's recap the highlights of the Hudson Sheet Set so you can better determine if its the right fit for you:
Luxury Egyptian Cotton – Egyptian cotton is known for its superior durability, resistance to pilling, and luxuriously soft feel… And the Hudson Sheet Set definitely lives up to the Egyptian cotton hype. Not to mention, the crisp percale weave provides that classic cotton feel that many sleepers look for, and it did a great job of keeping me cool as well.
Shopping Experience – Personally, I really appreciate how the folks at 10 Grove aim to enhance the sheet-shopping experience. Firstly, the Blind Feel Test is a very clever idea, and it's quite useful for those who aren't bedding experts! Not everyone knows the difference between sateen and percale, and the Blind Feel Test poses the shopper with easy questions that'll steer them in the right direction. Additionally, 10 Grove offers something called the Swatch Program wherein shoppers can have a color swatch sent to their home before they purchase a sheet set. So, you never have to worry about whether or not the color shown on the website is actually the color of your bedding — just order a swatch and see for yourself!
Machine Washable – Something I always prioritize when I'm shopping for sheets is easy wash care, and I'm pleased to report that this bedding definitely qualifies. Just wash on cold, gentle cycle, tumble dry on medium heat, and that's it. However, it's worth noting that percale does tend to wrinkle easily, so if you really can't stand a single wrinkle, feel free to iron on a low setting.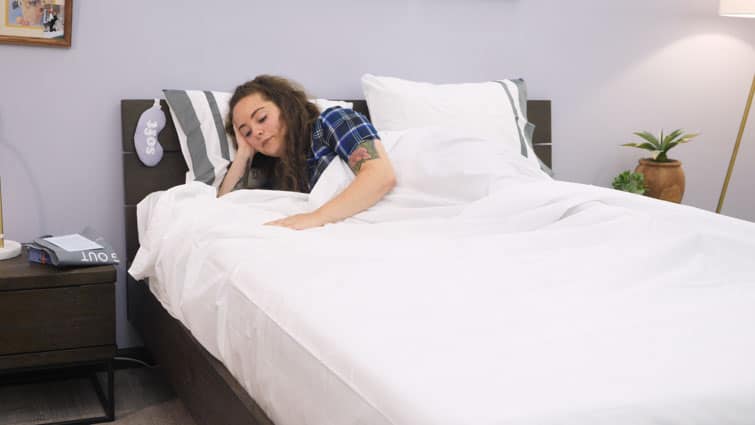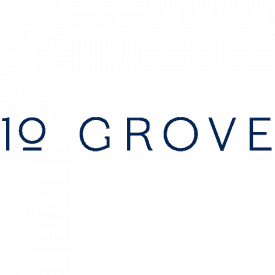 10 Grove offers luxury Egyptian cotton that are machine washable have a silky smooth feel!
10 Grove Sheet Complaints
I'll be honest — I don't have much to complain about when it comes to the Hudson Sheet Set from 10 Grove. However, there are a few things to note before you commit:
Wrinkly – It's important to note that cotton percale wrinkles very easily and, after testing this sheet set for only a few hours, the fabric was riddled with wrinkles. So what's to be done? Well, these sheets are machine washable and dryable, so I suggest pulling them out of the dry cycle as soon as it's finished. Spread them out over your mattress when they're still warm, and that should serve to keep the wrinkles at bay. And remember — you can always iron!
Pricey – Egyptian cotton does tend to come at a higher price point, and this sheet set is no exception. Fortunately, price does range quite a bit depending on the size and bedding collection you choose (Plain & Perfect will always be less expensive than The Whole Shebang). However, with sets ranging from about $125-$490, these sheets just aren't going to be in everyone's budget.
Anything Else I Should Know?
Pricing – $125-$160 (Plain & Perfect), $225-$280 (A Little Something Extra), $395-$490 (The Whole Shebang)
Free Shipping – within the U.S.
Sizing – Twin, Twin XL, Full, Queen, King, California King
30 Day Return Policy
Origin – fabric is woven in Italy, then hand-cut, sewn, and finished in Texas
Well, now that you're all experts on the Hudson Sheet Set from 10 Grove, you're that much closer to deciding if it's the best fit for you. And while you carefully consider every last detail, don't forget to like and subscribe to our YouTube channel, and follow on Facebook, Twitter and Instagram!