Dubbed "the original sound conditioner beloved by generations", the Yogasleep Dohm Serious Sleep sound "conditioner" has been a fan favorite since 1962. Read on for details and my thoughts on this mainstay in the white noise industry.
Looking for a quick read? Click here to jump to the summary.
Yogasleep Dohm Serious Sleep Sound Machine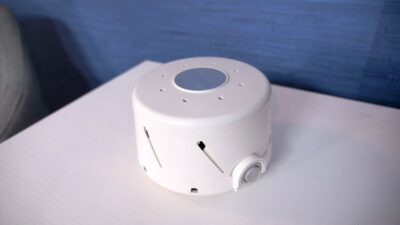 This sound machine offers a simple, user-friendly way to tune out the silence.
Basics
The Yogasleep Dohm Serious Sleep sound machine is an actual fan, hence its longevity in this industry. Simple to operate and small in size, this white dome-like model comes with two fan speeds, and compact adjustable acoustic housing that surrounds a two-speed electric motor with "a unique asymmetrical fan that creates the soothing sound of rushing air without the disturbance of actual moving air."
The "volume" is operated by a button you push to select high or low, the same button also turns the machine on and off. Leaving it neutral keeps the machine turned off.
The Serious Sleep machine comes with an attached power cord (the only power source ) and a one-year limited factory warranty.
There are no sound options or variations, but this serves as a noise cancelling 'conditioner' and feels distinctly different from a more modern sound machine in a few ways:
The fan is the original white noise and the goal is to drown out the sound around. While it does not advertise being a machine that tries to soothe you to sleep, like others I have reviewed, it does provide ample sound that will perhaps help you stay asleep.
The Dohm Serious Sound machine does boast being essential to help keeping environments private. This is a good option for therapists or doctors who communicate sensitive information.
It is not technologically advanced and is not trying to be. Simple in form and function, it has one job and it does it well.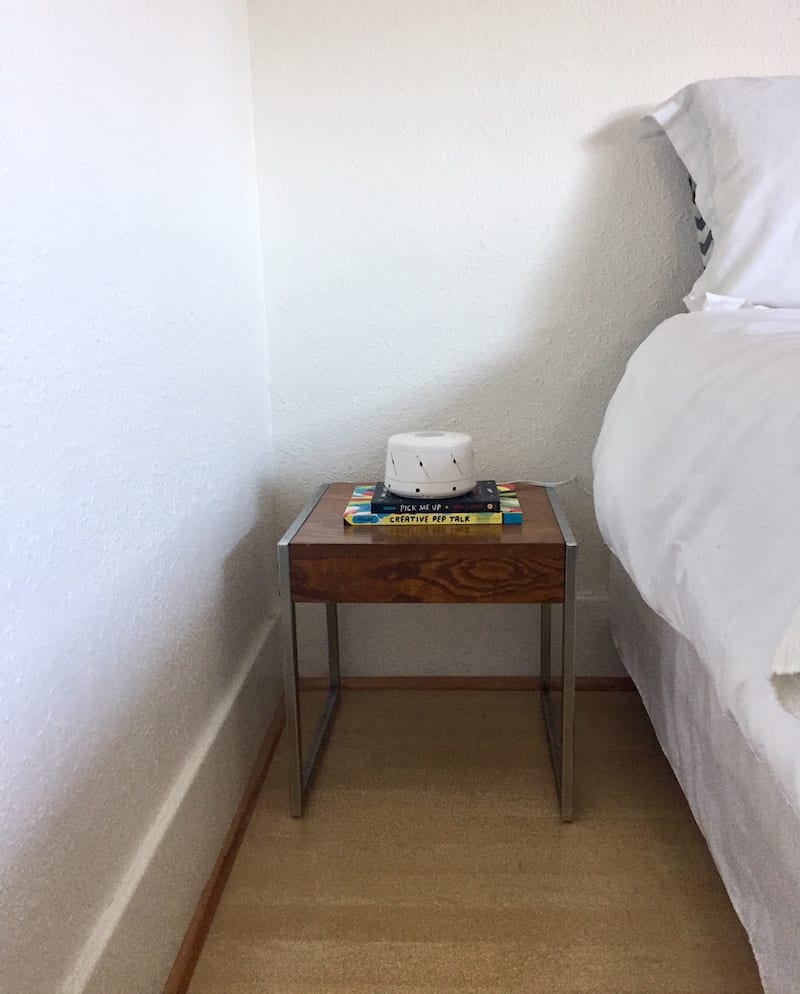 Instructions
The Yogasleep Dohm Serious Sleep machine is a straight shooter, read: not overly complicated. You can operate the machine in three simple steps (including plugging it in). Step 1: plug in the machine; Step 2: turn on the Serious Sleep machine by selecting "high" or "low"; and Step 3: adjust the fan sound by turning the machine to the left or the right. Voila! You are done.
My Experience
Using the Serious Sleep machine is well, very easy. I have no qualms or resistance and quite like that this is considered "old school" in the sound machine world. Quite simply: it gets the job done, without being fancy or overly technical.
When falling asleep I did not experience any looping or track repeating issues that can create distraction, at least for me. The high/low power options allows volume control and the fan, which I have previously mentioned is one of my personal preferences in the realm of noise options, is strong and maintains without the hiccups of perhaps a more advanced model. This feature helped me stay asleep and not wake due to the random technical issue that can sometimes arise with sensitive volume controls, like suddenly increase or decrease in the sound levels. I had a solid night's sleep, which equals a positive experience in my book. I would recommend this to anyone wanting a sturdy, yet simple, sound machine.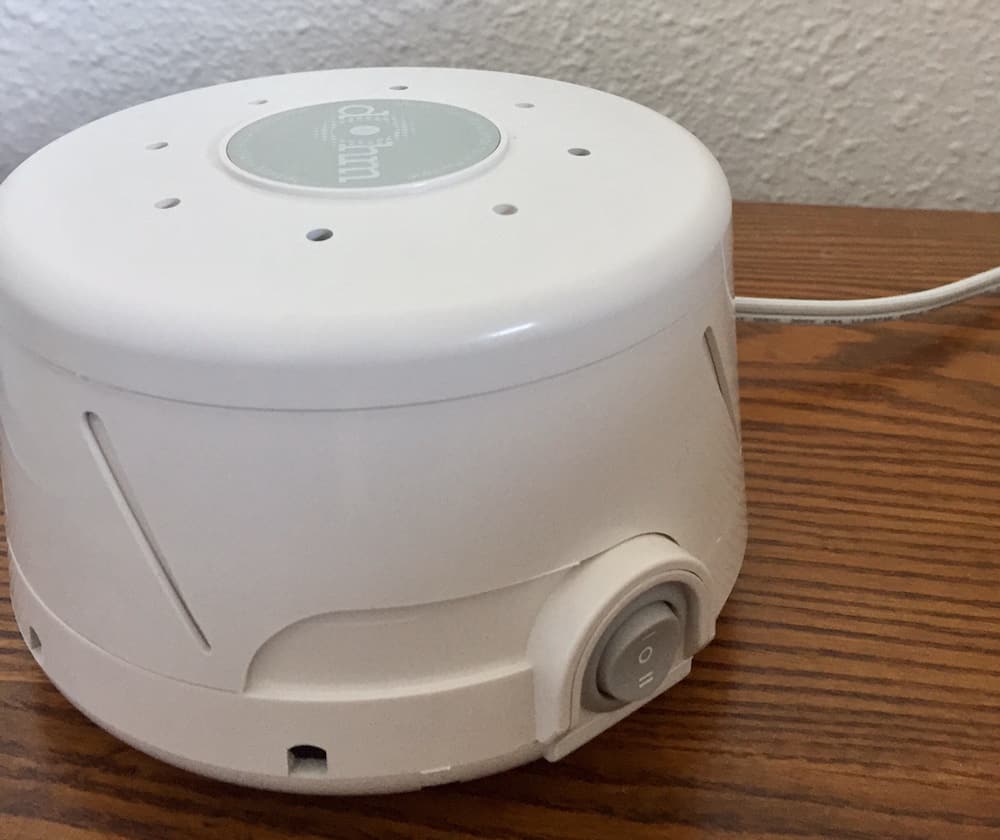 Pricing and Availability
The Serious Sleep machine has been around for some time and therefore is available at most big box stores: Target; Bed, Bath and Beyond; Amazon, etc. It retails for $49.99 wherever it is sold.
Top Picks: Check out my best white noise sound machine page!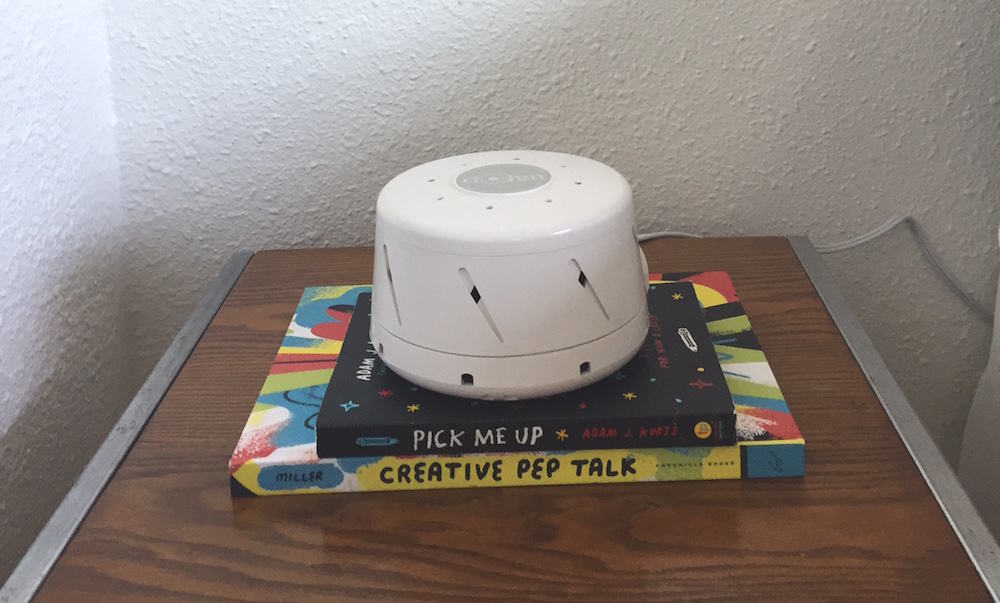 Common Praise and Complaints
Highly praised and by far the most reviewed sound machine on Amazon, the Serious Sleep machine has garnered a very loyal following.
"The absolute best sound machine. We have one of these in every bedroom in our house and in the hallway to help drown out noises from the living areas. If you are a light sleeper or have kids/ pets this sound machine is a must. We actually used these with our dogs when they were puppies to help them adjust to our house and to help drown out unfamiliar noises. The machine is loud enough to drown out noises but not so loud and distracting that it prevents you from sleeping."
The negative feedback mostly consists of people who did not think the machine was loud enough.
"I have been using this for some time now, and although it helps with distant noises, it does nothing for when the noise is right next to you, snoring partners…I am a very light sleeper and this does help but I wish it were better. The quality is nice, it is still going strong half a year later, so it is well made. This would be nice to take with you traveling in hotels, it's small enough to do that and would work great with hotel sounds."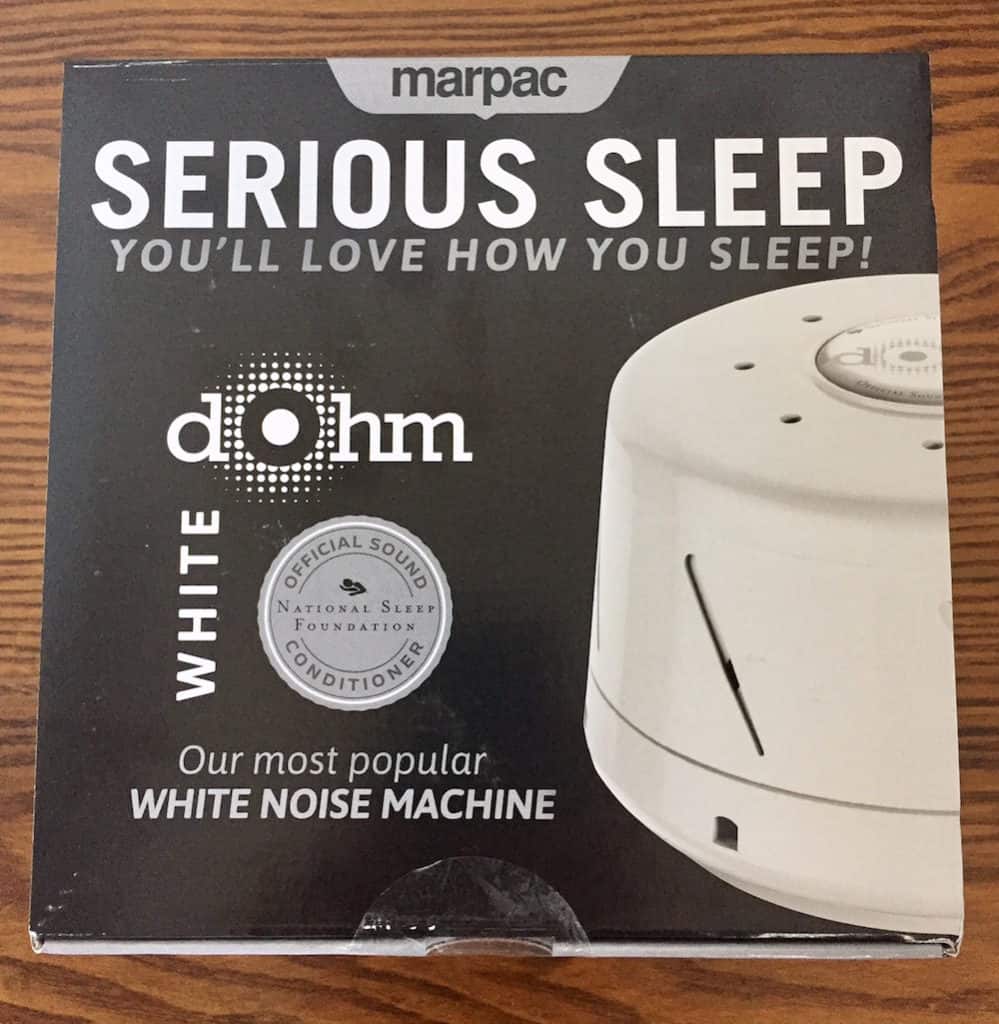 Final Thoughts
The Yogasleep Dohm Serious Sleep machine harkens my grandparents in the way that it feels tried and true. In fact, my grandparents may have had this very model in their own home. It is not trying to be something that it is not, which is potentially why it has such a loyal following. The Serious Sleep machine is also strong as a noise reducer/mask in an office that requires privacy or a form of relaxation (i.e. massage, spa, etc.) For me, these are all positives.
Personally I am a sucker for design, so while this visually does not appeal to me, especially for the price, if aesthetics not your focus (understandable for a sound machine), then it is a non-issue. The fact that it is so easy to navigate and has variations of one of my preferred noise options is a definite plus. It is also small, which makes it easily portable. Bottom line: if you like simplicity, this could be your match.
Ready to buy? Get your Yogasleep Dohm Serious Sleep today!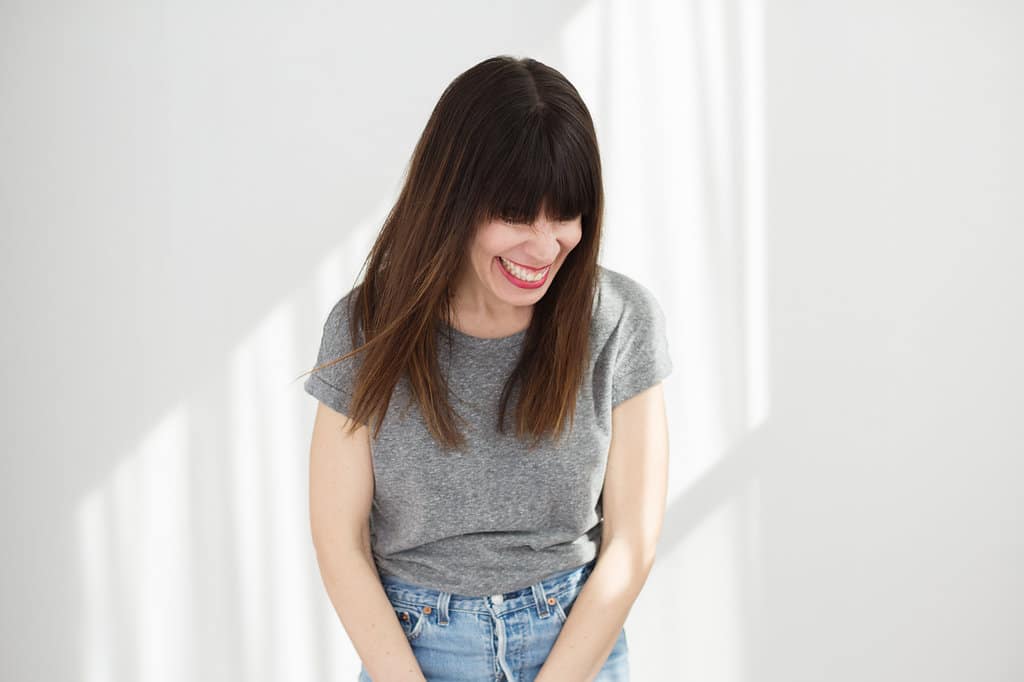 Amanda Gomes
Amanda Carter Gomes is a writer and editor living in Seattle. She spent much of her early career working marketing and as a creative consultant. Most recently Amanda launched and edits The Fold, an online publication for "women of an uncertain age and particular attitude" to fill the gap in content focused on women beyond the millennial age range.