Today time to talk about another sound machine for the babes, this time the model that tops my personal parenting product list. The Hussh Portable White Noise Sound Machine is small, sleek, easily portable and appeals to newborns and adults alike! Read on to hear why I am consider this white noise machine a favorite.
Looking for a quick read? Click here to jump to the summary.
Yogasleep Hushh Portable White Noise Sound Machine
Basics
The Hushh Portable White Noise Sound Machine is a highly sought after portable model that tops many parenting "must have" lists. A small, circular sound machine, the Hushh model includes 3 sound options, a rechargeable USB (it's battery free!), a flexible clip, amber LED nightlight and a control lock feature.
Small in size and mighty in sound, this portable sound machine could be easily stored most anywhere and can charge on the go. In fact, I simply used my computer to test – a huge benefit to the alternative of needing to have extra batteries at the ready, especially when you are a new parent. It has the added bonus of good design, it looks like a mini speaker, which I much prefer to a toy or luvie.
The lock feature is smart and will definitely come in handy as the child grows. It allows you to lock in setting features like noise selection and volume, while preventing little hands from changing said settings – key when children are sharing a room when traveling , or at home.
There are limited sounds available, but the three options provided are solid in form and function:
Bright white noise: akin to the white noise of an airplane.
Deep white noise: similar to the white noise from a fan.
Gentle surf: relaxing ocean waves.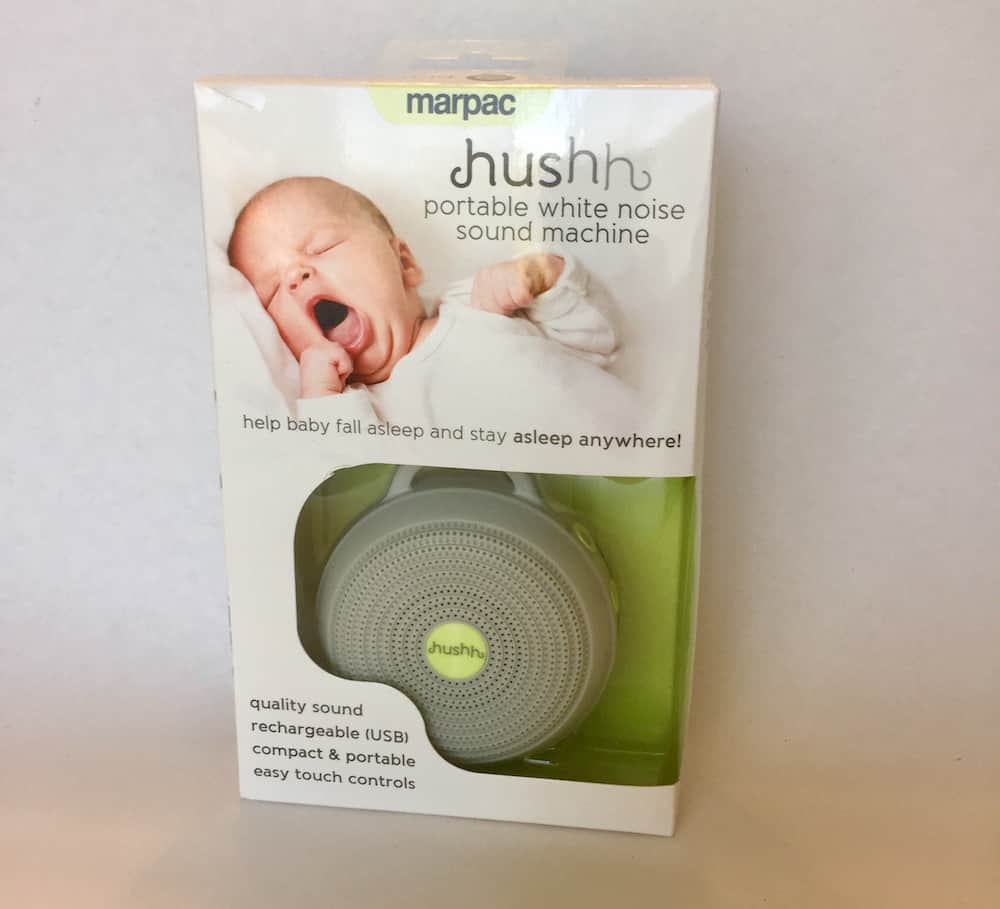 Instructions
Simple to use, push the power button located on the side of the sound machine. After holding it for down for a few seconds, as instructed, it will turn on. To change the sounds, push the "S" button once and the machine will move to the next option.
To use the LED amber light on the back of the sound machine, press the power button twice to turn on and twice to turn off. Finally, lock in the sound choice and volume, hold down the "S" button, to unlock do the same.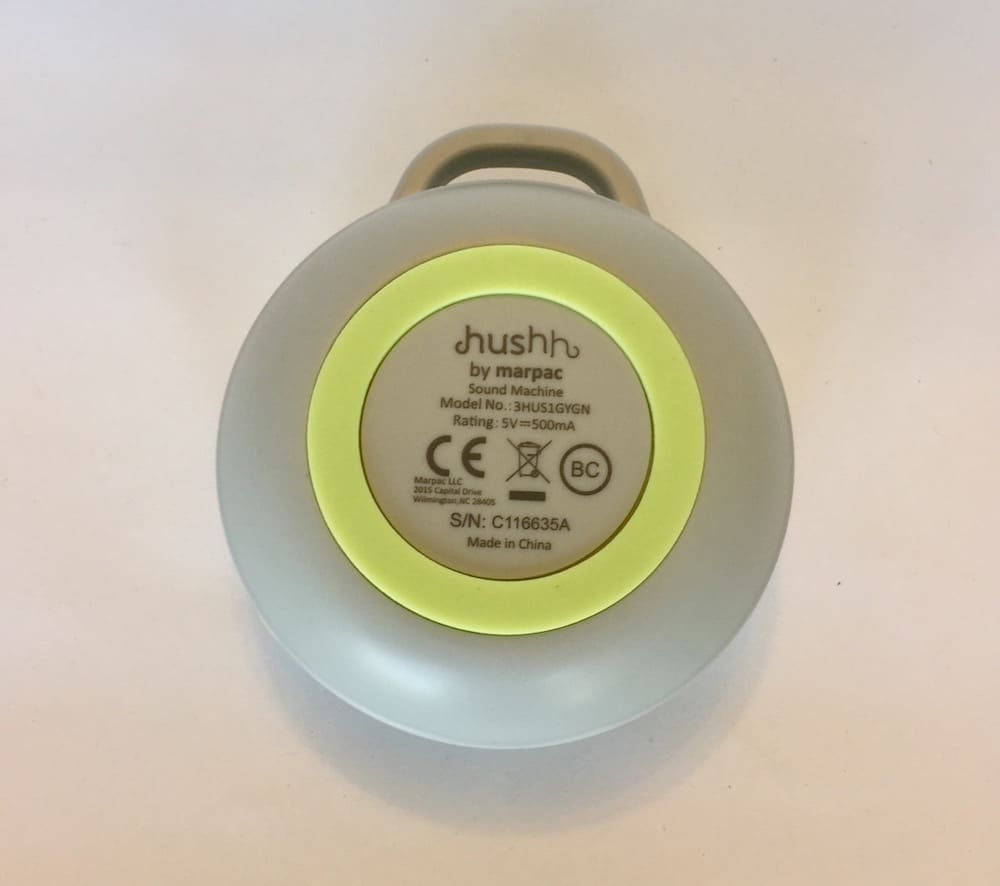 My Experience
In my opinion, there are two prominent perks of the Hushh Works Portable White Noise Sound Machine: the first is the design, the second is the USB charger. Important note worth mentioning – even my husband commented on how he liked the "style and shape" of this sound machine.
Perhaps it is because I have two young children, but I am not a fan of anything that has to be battery powered. The addition of another "part" or pieces is enough to deter me from a purchase, so I was instantly a fan of this USB powered option. It is simple to charge and can easily be stored in a diaper bag, purse, or even in your car. As you will find below, many fans of this machine purchased one for themselves for travel purposes. I can see how that would make a lot of sense.
The sounds available are smooth, cohesive and can easily lull an infant, toddler or adult to sleep.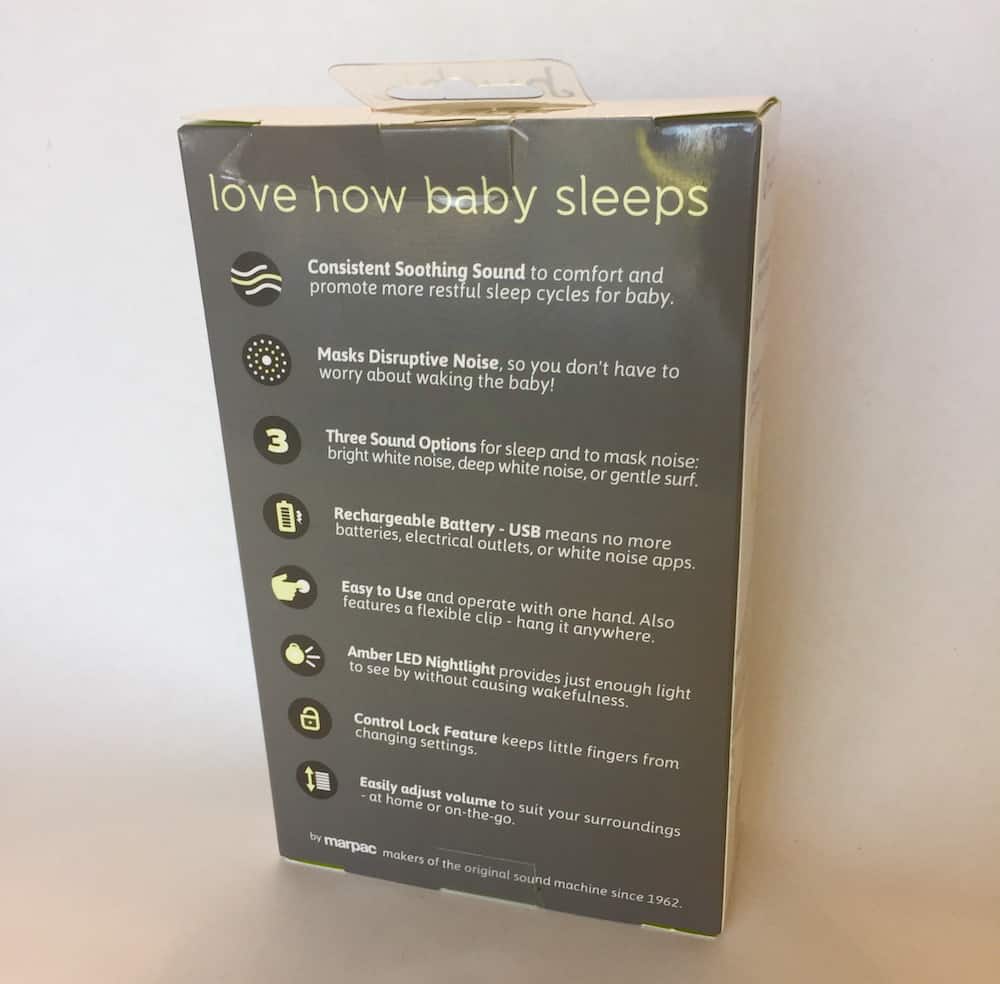 Pricing and Availability
A popular option among new parents, this sound machine is available at many retails stores and sells for anywhere from $28.99 on Amazon to $34.99 at places like Target, Bed, Bath & Beyond and Toys R Us.
Top Picks: Check out my best white noise sound machine page!
Common Praise and Complaints
This sound machine received very positive reviews. The thing I found most surprising is how many people purchased it for their child and wound up using it for themselves. In many of the reviews I read this machine was coveted by individuals using it as a travel sleep machine for work trips.
"We have a mechanical sound machine by Yogasleep that we've had running non stop for 12 years now. I went on Amazon to buy a second because we had a new baby and didn't want to take the old one out of the toddlers room and came across this portable one. I bought this one too, on a whim, but I absolutely love this thing. It stays charged for at least 8 hours. We have it attached to her car seat and it will mask the noise in the car, restaurant, or store and keep her asleep for a couple hours. It is definitely one of the things I now suggest to new parents."
The negative reviews mostly consist of people unhappy with the amount of time the machine will stay powered after a full charge.
"Great little item at first but it now will turn off right when it is turned on. It is fully charged and turns off. I even tried just leaving it plugged in and it turns off. Very frustrating only 6 months old."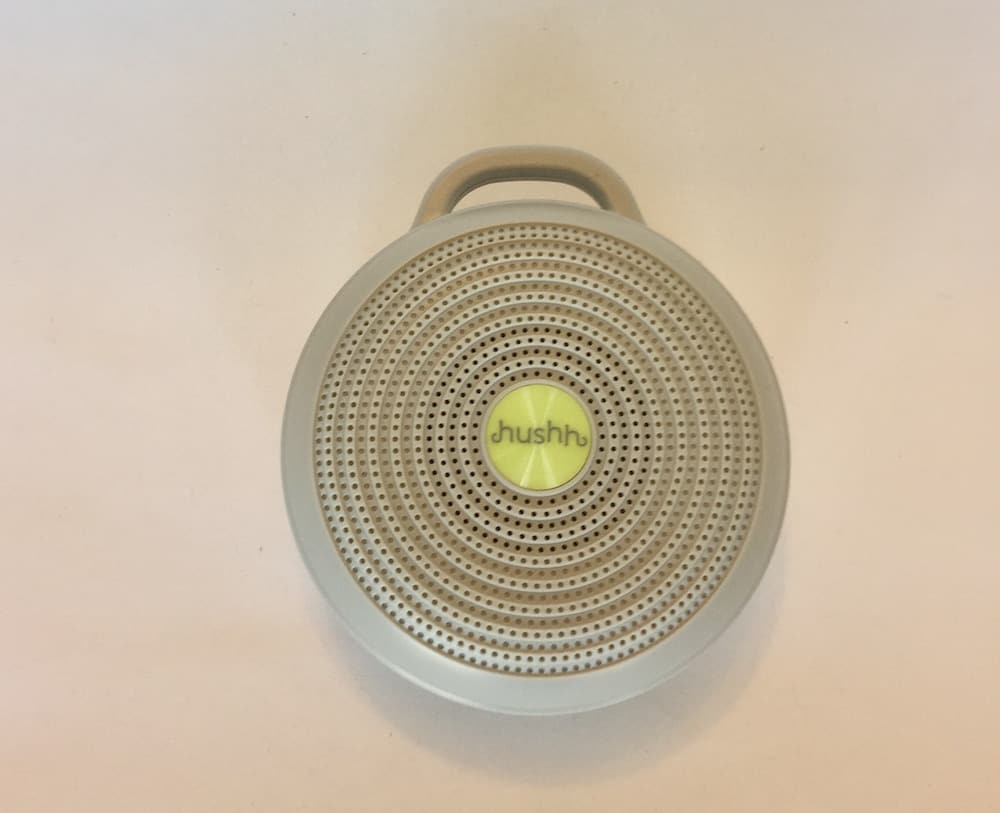 Final Thoughts
I was impressed by and would definitely recommend the Hushh Works Portable White Noise Sound Machine. It is reliable, lightweight, aesthetically pleasing and does not require batteries.
A overall strong option in the portable baby monitor market, this model will easily work as a travel white noise machine well into elementary school (for either the child or the parents). I understand why parents and travelers alike are such fans of the Hushh products!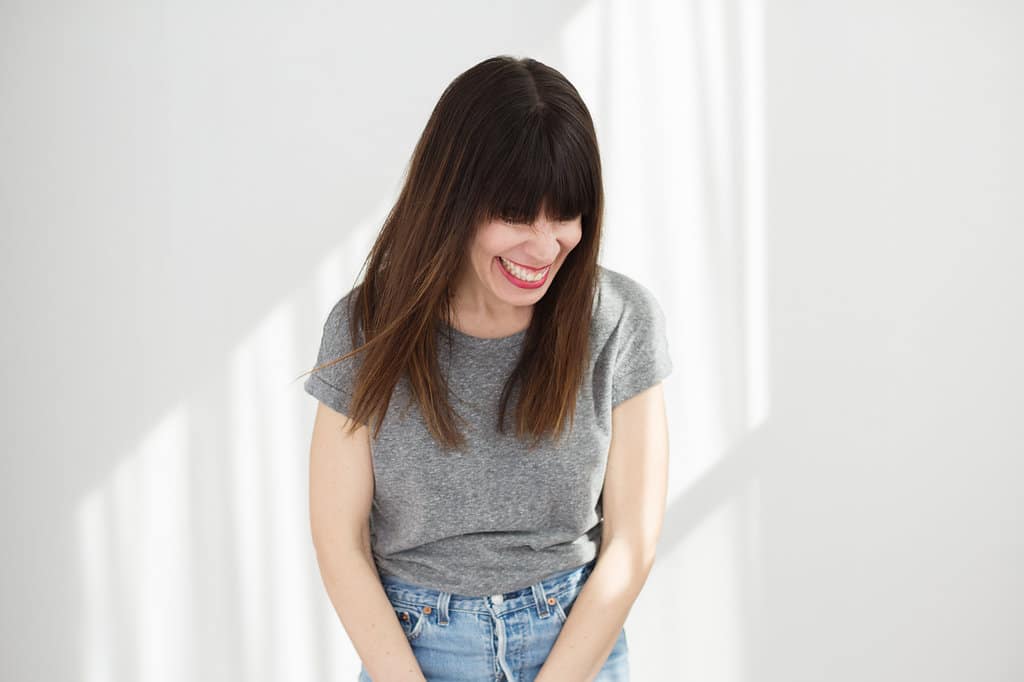 Amanda Gomes
Amanda Carter Gomes is a writer and editor living in Seattle. She spent much of her early career working marketing and as a creative consultant. Most recently Amanda launched and edits The Fold, an online publication for "women of an uncertain age and particular attitude" to fill the gap in content focused on women beyond the millennial age range.