The Sound+Sleep Adaptive Sound Sleep Therapy System is the antithesis to the simplicity of the fan in your room variety of white noise. Read on for my review of this technologically advanced sleep system.
Looking for a quick read? Click here to jump to the summary.
Sound+Sleep Adaptive Sound Sleep Therapy System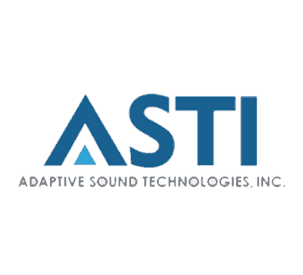 Sound+Sleep Adaptive Sound Sleep Therapy System
Whether you prefer white noise or raindrops, the Sound+Sleep sound machine is designed to lull you into dreamland. 
Basics
Sound+Sleep is sleek, black, tear-drop shaped, technology-based sound machine. It includes "Patented Adaptive Sound Technology that listed and responds to your environment to neutralize unwanted background noise", a headphone jack for privacy, a 4 level timer display (settings of 30, 60, 90 or 120 minutes) with the option to have continuous play or gradual turn off and 10 sounds to choose from. The entire top of the machine is a speaker.
Two new to me features of this model are the Adaptive Mode and Richness Level. The Adaptive Mode is the aforementioned system that reacts to the noise in the room. When the Adaptive Mode is on (it is a choice) , the volume will increase or decrease as will the Richness Level of the chosen sound.
The Richness Level adds in a layer of enhancements to the sound features. For example, if you select Ocean as your "SoundStory" and you choose to increase the Richness Level to high (the options are high, medium and low), the Sound+Sleep System will add in sounds that complement that story like a fog horn or barking sea lion. But if the Richness Level for the same SoundStory was on low, then the waves will be all you hear.
The 10 sounds included with this machine, here are my thoughts on the sounds in their pure form (sans Adaptive or Richness layers)
Waterfall – intense, like running a bath
Fireplace – a soothing crackling (I listened to it the entire afternoon)
Ocean – a windy beach day
Meadow – a busy, breezy meadow – a little much for me
Train – calm, like a mellow train cruising the tracks
City – the hum of highway traffic out your window
Rainfall – a heavy, steady rain
Brook – a bubbling, fast moving brook
Meditation – new age massage-type feel
White noise – classic static on a television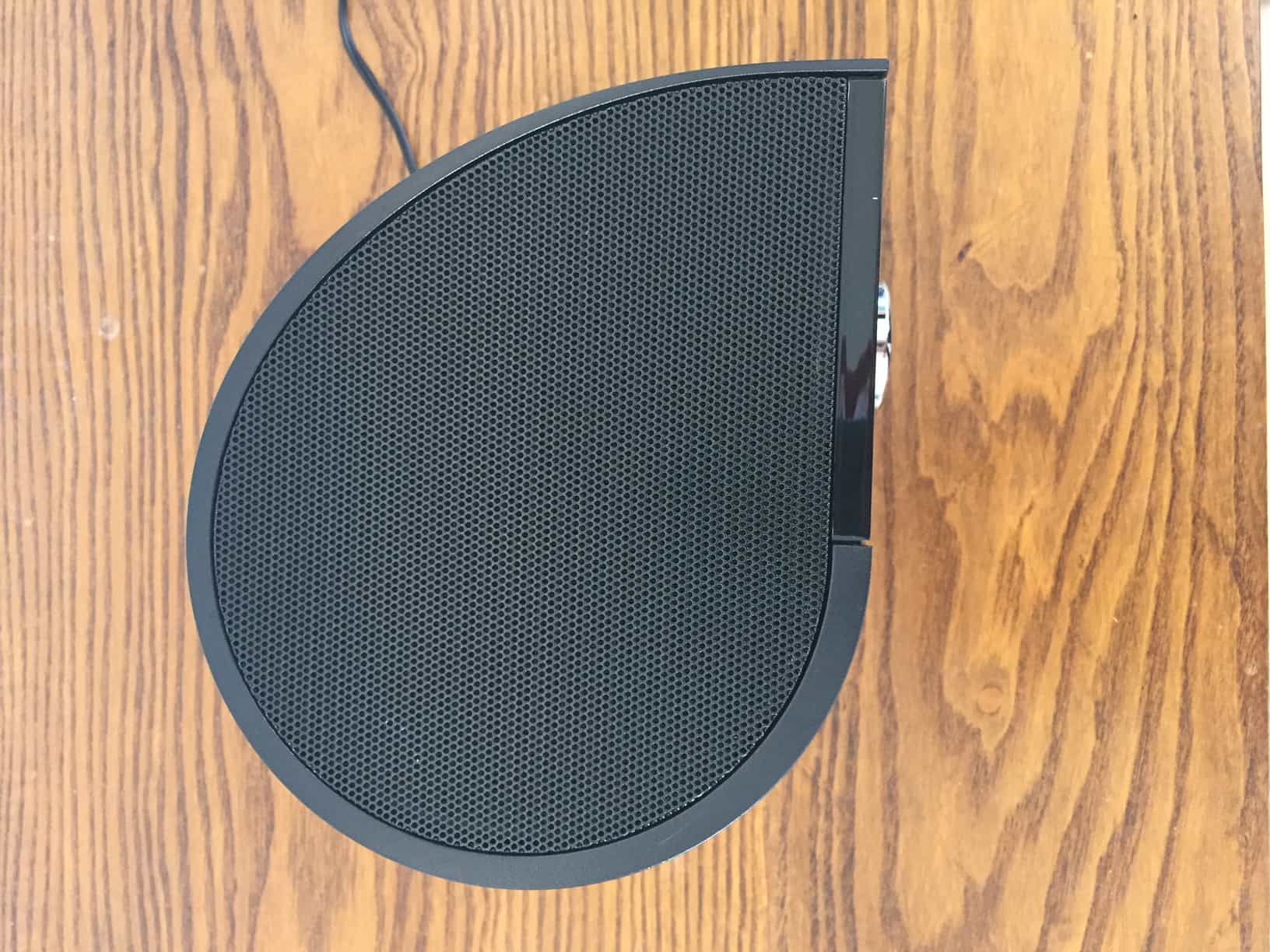 Instructions
This is savvy machine that will require a little tutorial, I assume, for most. At the very least, you will have to break out the instructions. The Sound+Sleep comes with a power cord, which is the only power source. Push power button to turn on the machine and select your sound by moving the large dial to your preferred "SoundStory". Once you have narrowed down the sound of your choice, you can personalize it further by selecting the Adaptive and Richness buttons. The level of the Richness is indicated by hitting the button multiple times (it defaults to low once the Adaptive button is turned on). Push the Richness button once for the medium level and twice for the high level.
The timer button is allows you to choose from 30, 60. 90 and 120 minutes. The options are indicated to the right of the button and the duration lights up when selected. To keep the machine on continuously, don't select a time. The volume buttons are to the right of the "display" button and are easily controlled with a + and -. Finally, the display button allows you to turn off the lights on the face of the machine, a helpful perk if this is on your bedside table.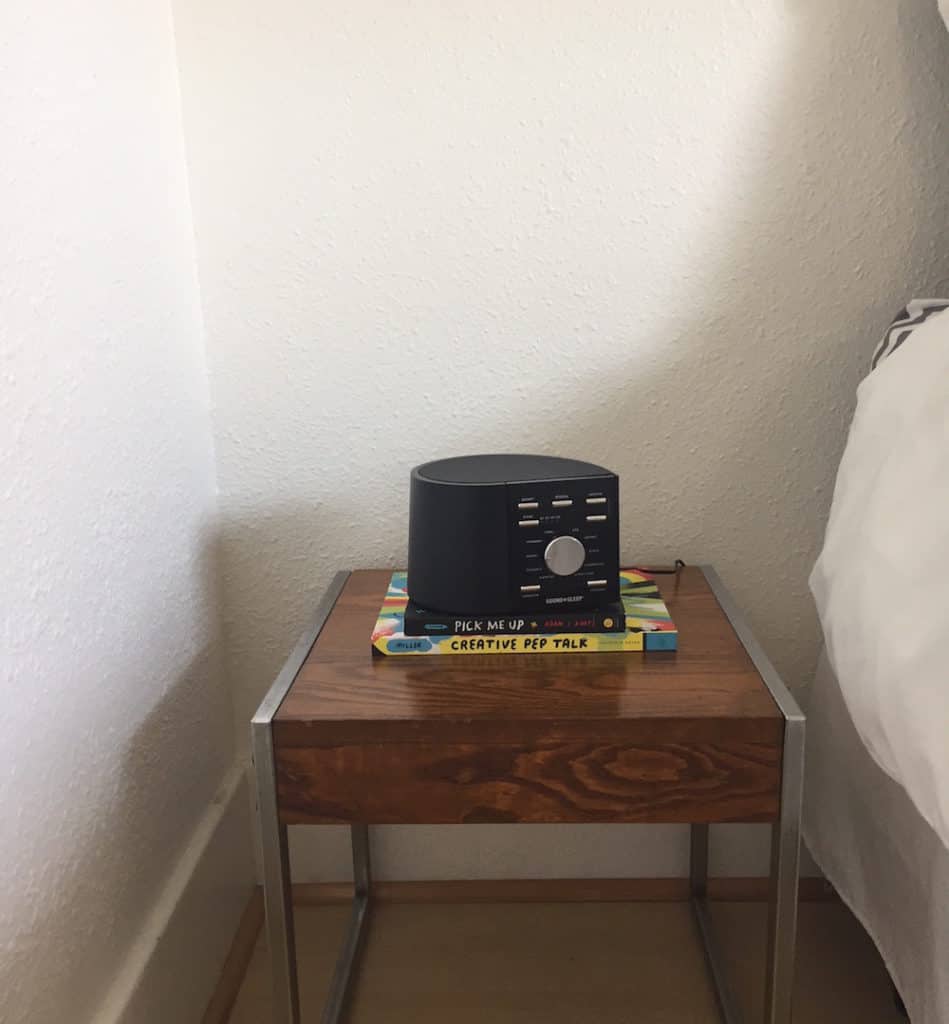 My Experience
This is a lot of machine, a little more than is needed for my personal slumber. I tried using all the bells and whistles included. I like the sleep options, but used my tried and true white noise and did try out the Adaptive and Richness tools, but found myself waking up when the different layers were employed.
I did not use the timer, as I always sleep with my sound machine on continuously and with the volume at a minimum. After turning off the Richness and Adaptive tools, I slept well and through the night.
As I have previously mentioned, I am pretty low-key in this arena (maybe even boring) and tend to only need a decent white noise or fan sound. I am also admittedly not very gadget or tech oriented, so please keep this in mind. My needs are minimal and I tend to be more of a "less is more" kind of gal, so if variety and gadgets are your thing and you have a difficult time finding a noise that calms you, this could be your sleep soulmate.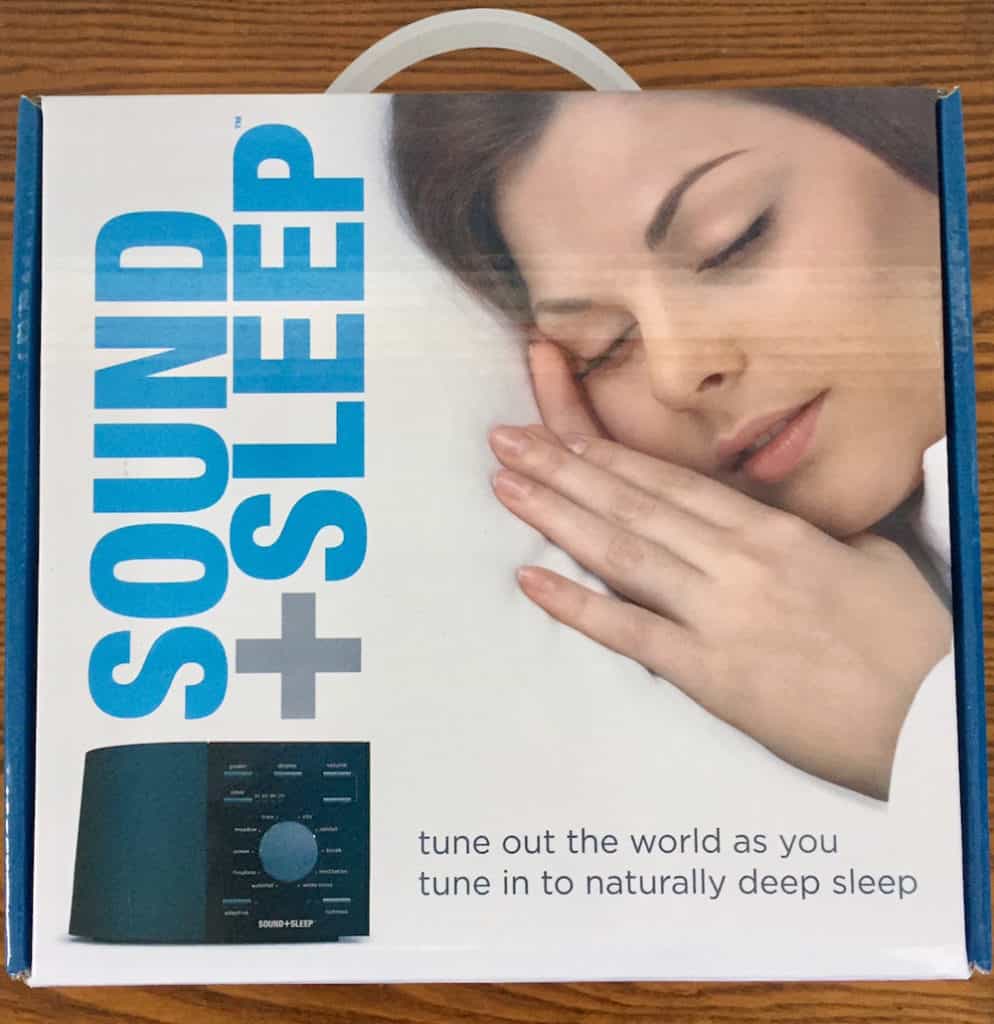 Pricing and Availability
On the higher end of the sound machine pricing spectrum, the Sleep + Sound retails from anywhere from $80 to $82 at stores like Amazon, Bed, Bath and Beyond, and Walmart.
Top Picks: Check out my best white noise sound machine page!
Common Praise and Complaints
The people who use the Sleep+Sound machine use it well, as in they take full advantage of all the bells and whistles that it has to offer.
"This sound machine works great for me. My job requires me to work a rotating swing shift, days & nights every 2 weeks. I prefer some background noise to help me sleep & relax, and this machine is just perfect. Before I bought this, I kept the ceiling fan running for noise, but now it's winter & I don't need that on. I like the rain sound the best. When I work nights, I struggled to get 4-5 hours of sleep, this helps me get 6-7 hours."
The complaints predominantly consisted of people who had machines that burned out a not-too-long period of usage.
"Good: the sounds are well chosen, cleanly record, with no discernible loop points (this is important!). The "richness" feature which layers in appropriate asymmetrical sounds over the base noise (a foghorn on the "ocean", distant thunder in the "rainfall") is good. I like the form factor. Meh: The "adaptive" didn't really work for my needs. I'm not in a city, or have to deal w/ sudden loud noises. The time I tried it out it seemed more distracting than not. Poor: whatever digital chip they use is garbage. Almost all the sounds developed sporadic, annoying digital noise. One after the other. Sometimes it's like static, sometimes just weird random digital glitches. Some of the soundscapes are worse than others, a few are unlistenable. And now, if I'm not mistaken, the "richness" feature isn't working. In any case, I'm down to few sounds that are not distractingly glitchy. I can still use the unit on these last few sounds, but I can see it's end-of-life and that's just a waste as I haven't even had it a year."
Final Thoughts
One of the biggest pluses for me was the design of the Sound+Sleep machine. It is modern, and I really like the tear-dropped shape. I also like how they mixed it up in color, using black, as the majority of the machines I have reviewed are white.
As I have previously mentioned, I am pretty low-key in this arena (maybe even boring) and tend to only need a decent white noise or fan sound, so if variety is your thing, this could be a great option.
Overall, this is just too much for my (and my husband's) sleep needs. We don't require nor would we take advantage of half of the features included in the Sound + Sleep model. A potentially good fit for some, just not for those with minimal noise enhancements necessary.
Ready to try Sound+Sleep? Check it out on Amazon!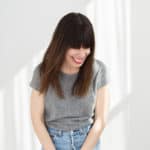 Amanda Gomes
Amanda Carter Gomes is a writer and editor living in Seattle. She spent much of her early career working marketing and as a creative consultant. Most recently Amanda launched and edits The Fold, an online publication for "women of an uncertain age and particular attitude" to fill the gap in content focused on women beyond the millennial age range.