If you're a bit of a homebody, or just someone who appreciates time well spent relaxing at home, you know the value of having great loungewear: clothing that is cozy enough to be pajamas, but looks nice enough that you could wear it out of the house.
Brooklyn, New York-based Brooklinen is the brand behind "the Internet's favorite sheets," as well as other bedding products like pillowcases, duvet covers, and comforters. The retailer's line of loungewear includes lots of comfy basics, like joggers, t-shirts, and hoodies, but in this review, I'll be covering their Adelphi Jumpsuit.
Brooklinen Adelphi Jumpsuit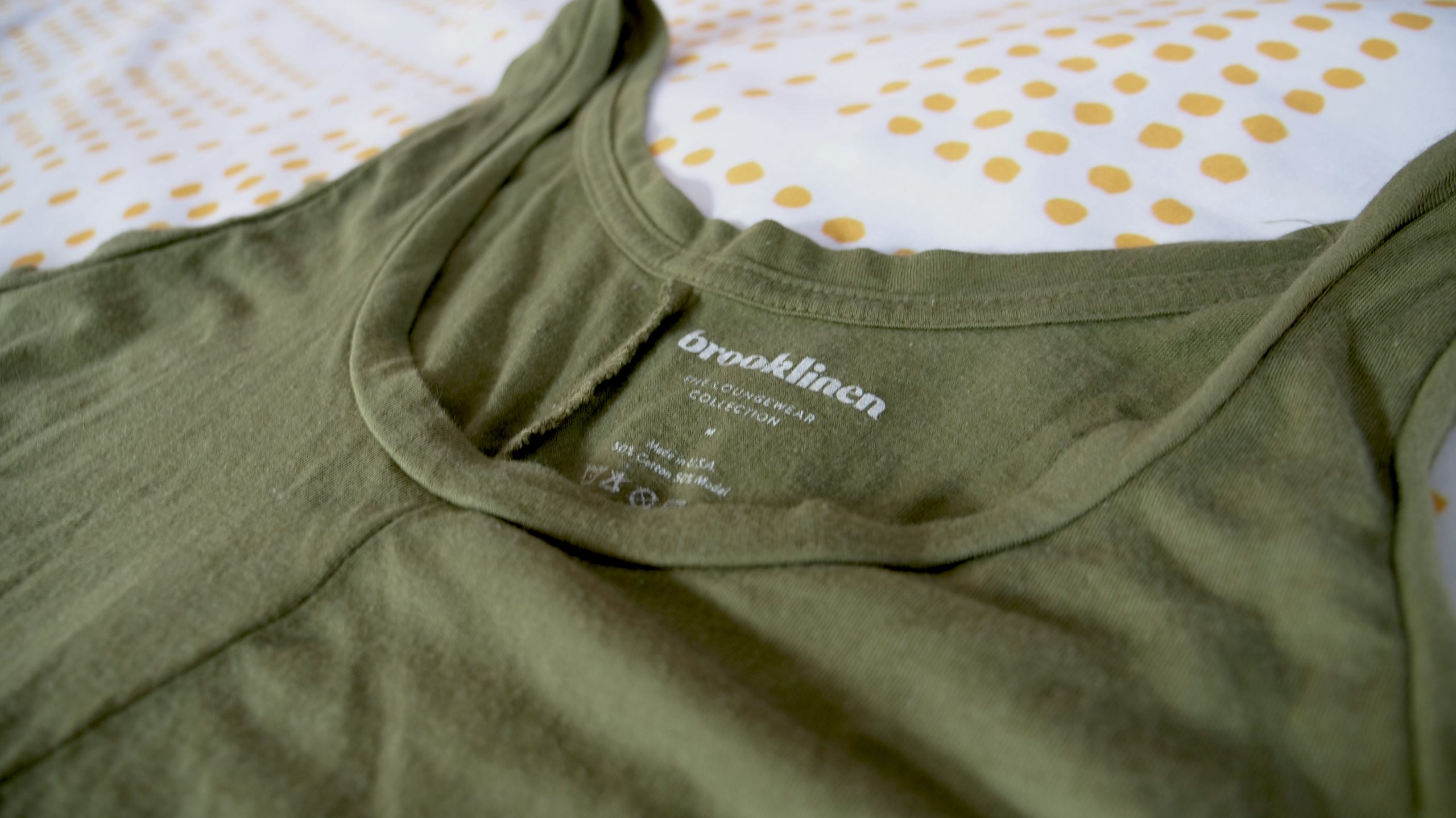 Brooklinen's Adelphi Jumpsuit is a loungewear jumpsuit made from a blend of cotton and modal.
Is the Brooklinen Adelphi Jumpsuit Right for Me?
No item is perfect for everyone, so let's go over my recommendations for this jumpsuit.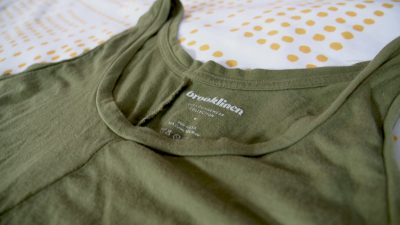 Who Should Buy the Brooklinen Adelphi Jumpsuit
Shoppers looking for a versatile loungewear item

that can work for sleeping, hanging at home, or even as outside clothing.

Sleepers who like wearing just one article of clothing to sleep but don't like nightgowns will likely find the

Brooklinen

Adelphi jumpsuit

to be comfortable.

Hot sleepers

should be cozy in this jumpsuit, as I found it to be quite loose and breezy when I tested it.
Who Shouldn't Buy the Brooklinen Adelphi Jumpsuit
Shorter shoppers

may have similar fit issues with this jumpsuit as I did, so be sure to check the measurements against your own. The baggy fit wasn't uncomfortable, but definitely reduced how presentable this jumpsuit looked on me.

Sleepers who make frequent trips to the bathroom at night may not like the hassle of wearing a jumpsuit.

Cold sleepers

won't get much warmth from this jumpsuit, as it has a tank-top style top and is very loose and breathable.
What It's Like to Sleep in the Brooklinen Adelphi Jumpsuit
When I think of pajamas, a jumpsuit isn't the first thing that necessarily comes to mind. However, as a frequent non-loungewear jumpsuit wearer, I know just how comfortable a jumpsuit can be, so I was very intrigued by this one.
The Adelphi jumpsuit has a lot of the features I like in loungewear: it's loose, ultra-soft, and doesn't have any tags or seams that are uncomfortable. I actually ended up wearing this jumpsuit quite a bit while I was out sick for a week because it was so comfortable for just laying around my apartment. The vibe of this jumpsuit is very laid-back and casual, so it's perfect for a lazy day.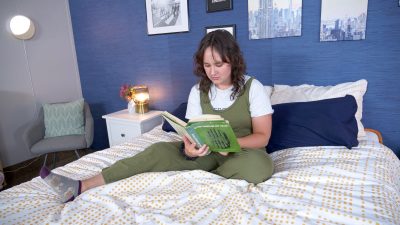 I liked sleeping in this jumpsuit a lot, because having just one piece of clothing prevented any shifting or riding up that can sometimes happen with a two-piece set. Because the pants of the jumpsuit are so wide-legged, it's not far off from the feeling of wearing a nightgown to bed.
However, wearing a singular article of clothing can present some issues if you make frequent trips to the bathroom throughout the night. Much like with non-loungewear jumpsuits, you basically have to undress completely to use the restroom, so if that sounds like too much of a hassle, this jumpsuit may not be the best sleepwear choice.
I also thought this jumpsuit kept me very cool. It's very loose and breezy, with a tank-style top and wide leg pants, so air flows easily. The fabric itself is also quite breathable, which I'll cover more in the next section.
What is the Brooklinen Adelphi Jumpsuit Made Of?
The Brooklinen Adelphi jumpsuit is made from a blend of 50 percent cotton and 50 percent modal. If you're not familiar with modal fabric, it's made from beech tree pulp that is popular for its softness, stretchiness, breathability, and moisture-wicking. Combined with cotton, a fabric also known for its breathability, I think the Adelphi jumpsuit is a great choice for hot sleepers.
This material felt very lightweight, which reinforces this as a good jumpsuit for hot sleepers. It feels quite soft, like an old, worn-in T-shirt.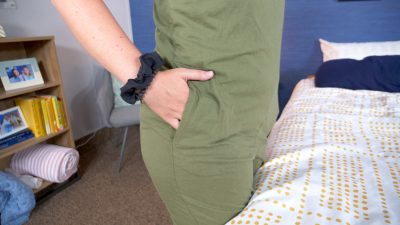 The jumpsuit has a tank-top style top and wide pant legs, as well as pockets on each side. It is available in two colors: black and sage. Sage is the color of the jumpsuit I tested for this review, which I thought was a solid color option. Brooklinen does release limited edition colors as well, so keep an eye out for those if you want something a little snazzier.
Brooklinen Adelphi Jumpsuit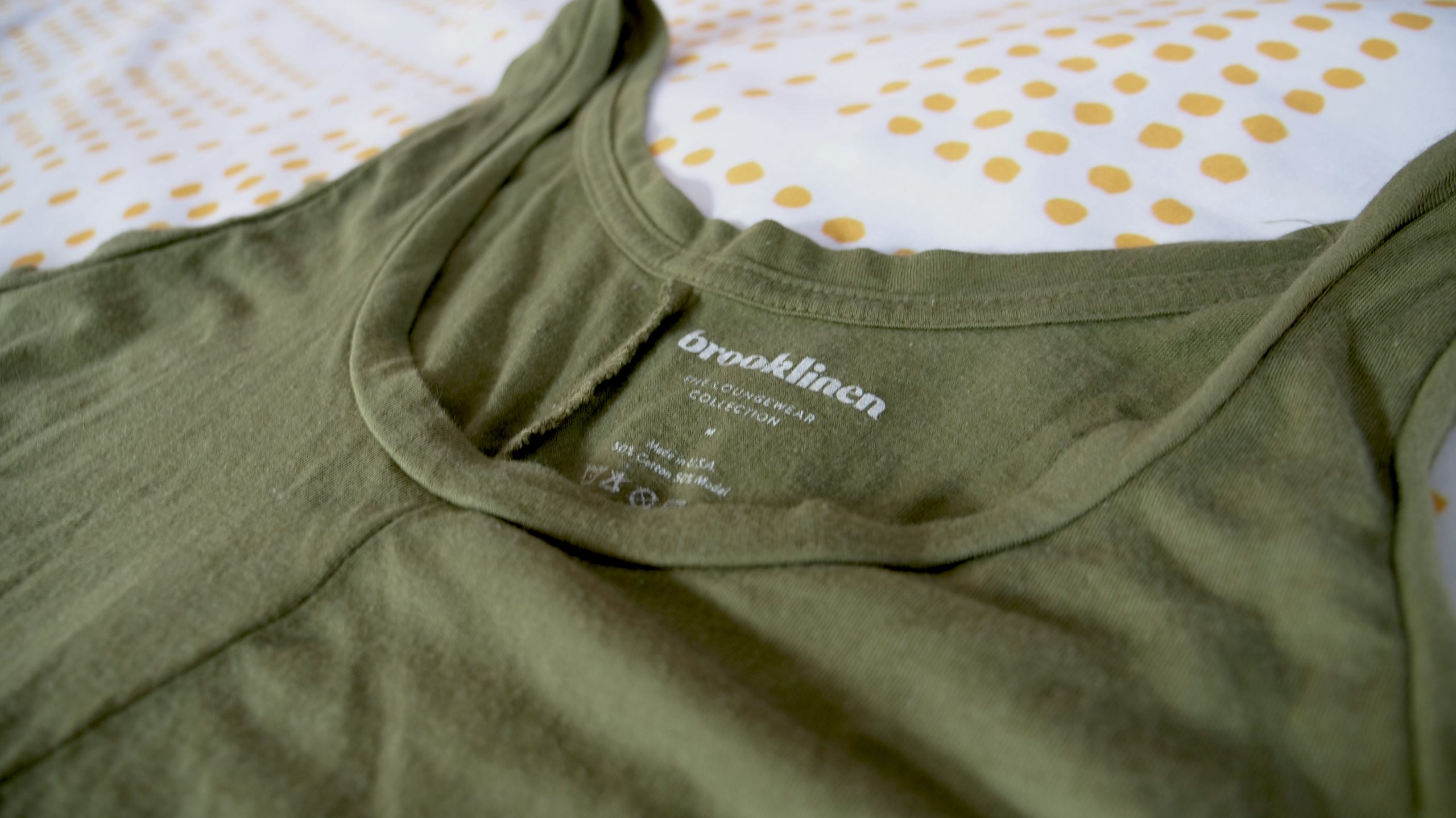 Brooklinen's Adelphi Jumpsuit is a loungewear jumpsuit made from a blend of cotton and modal.
Is the Brooklinen Adelphi Jumpsuit True to Size?
When shopping for any clothing, it's important to know if the product is true to size. I tested a size medium for this review, which is the size I usually wear. The sizes correspond to women's sizing, but Brooklinen does include this jumpsuit in their "Everyone" collection of gender neutral loungewear.
Overall, I thought the fit was good, however, the jumpsuit was a bit long for me in the torso, leading to the jumpsuit being a bit too baggy in some spots. This didn't affect my comfort, but I wouldn't want to wear this jumpsuit out of the house, since it didn't fit me properly.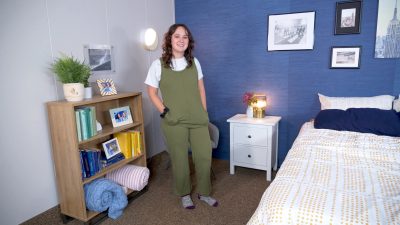 I also noticed some customers on Brooklinen's website had the same complaint about the legs being too long, so if you're on the shorter side, I would keep this in mind. I'm about 5'5" and many of the commenters were around my height or shorter. However, I think folks who are taller than me would find this jumpsuit fits better.
Brooklinen Adelphi Jumpsuit Size Chart
Brooklinen offers a range of unisex sizes for this jumpsuit from XS to XXL.
| Size | Numeric | Chest (Inches) | Waist (Inches) | Hips (Inches) |
| --- | --- | --- | --- | --- |
| XS | 00-0 | 32″-33″ | 24″-25″ | 35″ |
| S | 2-4 | 34″-35″ | 26″-27″ | 36″-37″ |
| M | 6-8 | 36″-37″ | 28″-29″ | 38″-39″ |
| L | 10-12 | 38″-39.5″ | 30.5″-32″ | 40.5″-42″ |
| XL | 14-16 | 41″-42.5″ | 33.5″-35″ | 43.5″-45″ |
| XXL | 18 | 45.5″ | 36." | 47″ |
Is the Brooklinen Adelphi Jumpsuit Worth the Money?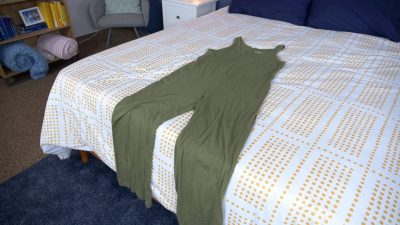 This jumpsuit currently costs $68, which I think is a reasonable price point for a comfortable, versatile loungewear item made with high-quality fabrics. Brooklinen does periodically run sales, so keep an eye out for those, too.
While this jumpsuit didn't fit me perfectly, I think for people of different proportions or heights, it could be a great item to go from sleeping and lounging to running quick errands. You could easily dress this jumpsuit up with a t-shirt underneath or a jacket on top, but revert right back to comfy-mode when you get home.
Brooklinen Adelphi Jumpsuit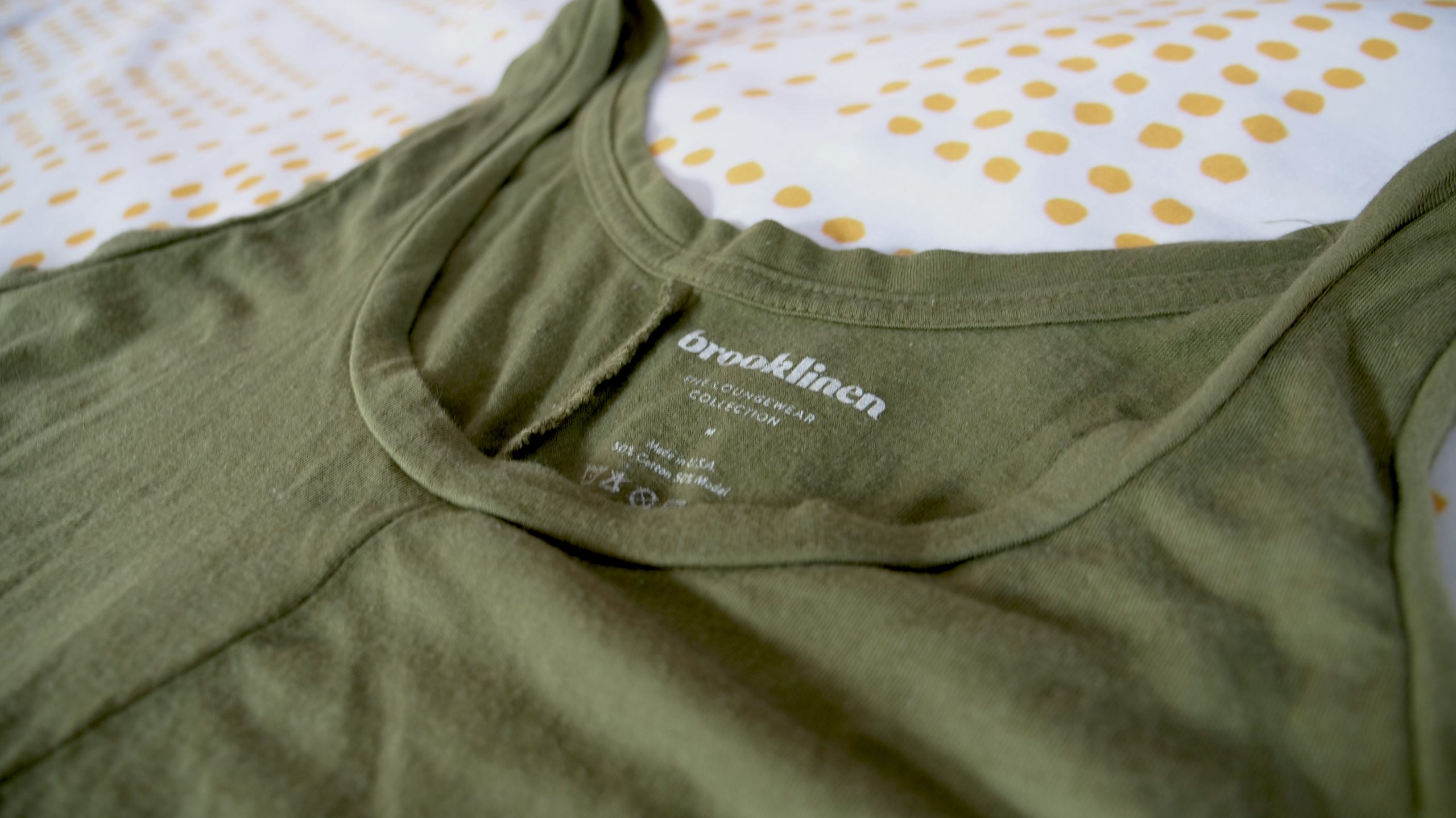 Brooklinen's Adelphi Jumpsuit is a loungewear jumpsuit made from a blend of cotton and modal.
Brooklinen Adelphi Jumpsuit Policies and FAQs
How does the Brooklinen Adelphi Jumpsuit ship?
Brooklinen ships for free within the United States. They also ship internationally to a wide variety of countries for a shipping fee.
Is the Brooklinen Adelphi Jumpsuit machine washable?
Yes, the jumpsuit is machine washable. Brooklinen recommends washing in cold water and tumble drying on low. You can iron on low, if needed. They do not recommend dry cleaning or bleaching.
Can I return the Brooklinen Adelphi Jumpsuit?
Yes, you can return the jumpsuit within 365 days. Returns will be refunded and Brooklinen will cover the cost of shipping to return.
Does this jumpsuit come with a warranty?
No, Brooklinen does not offer a warranty on this loungewear jumpsuit.
What other loungewear products does Brooklinen offer?
Brooklinen offers a variety of tops, including their Delancey tee and Sterling sweatshirt. They also offer bottoms, such as their Bowery shorts and Bushwick sweatpants. Alongside the jumpsuit, Brooklinen offers the Morningside dress as a nightgown option. The brand also makes robes, including their Atlantic robe, Super-Plush robe, and Waffle robe.
Other Products from Brooklinen
Brooklinen Adelphi Jumpsuit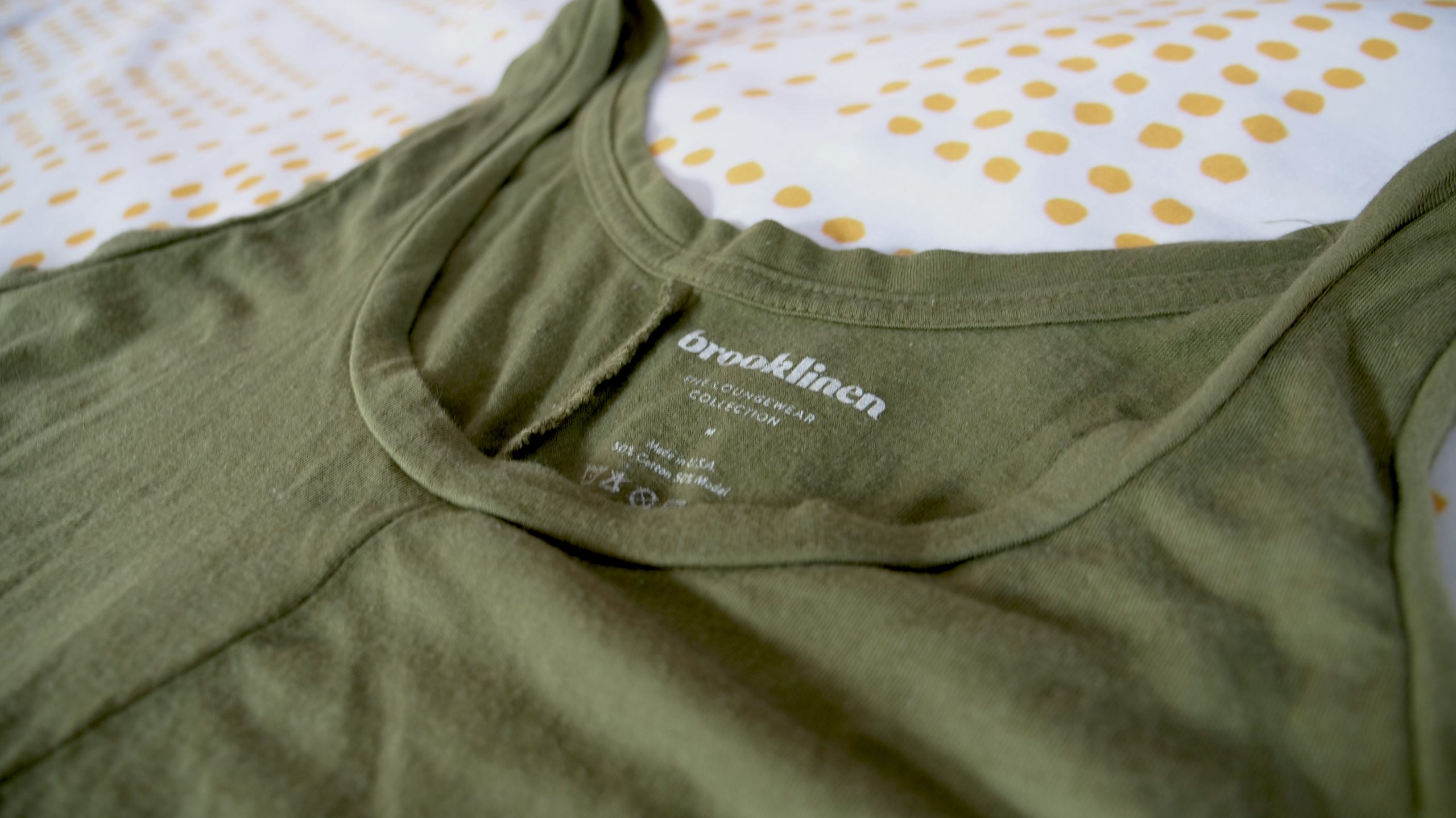 Brooklinen's Adelphi Jumpsuit is a loungewear jumpsuit made from a blend of cotton and modal.
Finally, here are my star ratings for the Brooklinen Adelphi Jumpsuit.
Materials

Comfort

Value

Fit

Size Range

Style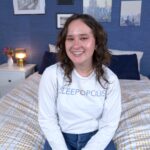 Amelia Jerden
Amelia is a Senior Staff Writer for Sleepopolis. She primarily covers bedding and sleep accessory products in reviews, how-to guides, and more. You can also find her over on the Sleepopolis YouTube channel. Amelia is a graduate of the University of North Carolina at Chapel Hill, with double majors in media and journalism and in dramatic art. Outside of work, Amelia can usually be found on a hike, traveling to a new city, or at her local thrift store.