If, like me, you're an avowed side sleeper, you've probably had the same challenges I've faced when trying to select a sleep mask. The ones that offer the most complete "blackout" conditions usually have a hard plastic backing that makes them dig into your pillow (or your face) while you're on your side, and the ones that are most comfortable for side-sleeping let light in.
Why, oh why, can't anyone make a comfortable, soft blackout mask? Or maybe, in the Dream Essentials Infinity Fleece Sleep Mask, someone finally has…
Looking for a quick read? Click here to jump to the summary.

Looking to improve your sleep mask game? Check out my best sleep masks page!
First Impressions
The packaging for the Dream Essentials Infinity Fleece Sleep Mask is so plain that I had to check my shipping slip to know what to call the mask I would very shortly be wearing. It comes in a clear plastic bag with an unremarkable pair of earplugs tucked inside. A small tag on the mask itself reads "Dream Essentials" but does not provide the mask's name. Although the dream Essentials website promises that the mask offers the "ultimate in comfort while completely blocking out any light," I was ready to be unimpressed.
The Infinity Fleece Sleep Mask is, as the name suggests, made fully of fleece. Unlike other blackout masks there's no hard plate across the front, but the fleece is dark in color and layered thickly, so it didn't appear that light could make it through, even without the solid shield. On the front of the mask, a tone-on-tone infinity sign is embroidered so that the loops fit roughly over where your eyes fit once the mask is on. Dream Essentials says this is to keep the layers of fleece together so that nothing rubs against your eyes; I thought it rather looked like Eve from the Pixar movie Wall-E.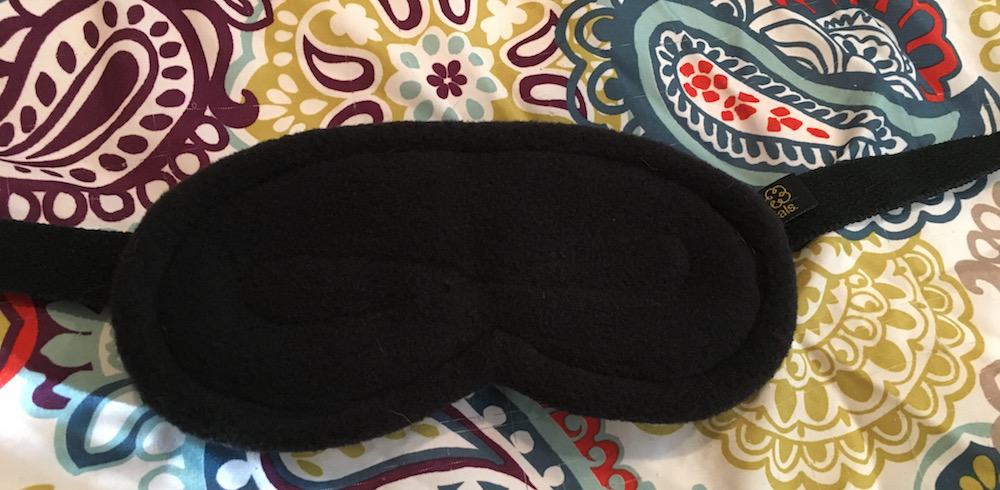 Unlike other blackout masks that feature laser-cut foam padding with cut-outs for your eyes, the Infinity has a roll of fabric that traces the shape of the mask and looks like a Bavarian soft pretzel. It has more give than its foam counterparts, but is still sturdy enough to keep the mask—which, to my dismay, is adjusted with a Velcro strap (for maximum hair matting)—from pressing directly on the eyes.
My Experience
The packaging. The Velcro. I didn't think I was going to like this mask at all. But then I put it on and saw that it delivered on its promises.
While I'm still no fan of Velcro, and felt that the extra-long length of the straps made the mask especially difficult to adjust, once everything was in place, I discovered that this strap was far more comfortable than many others. The reason: it sat higher, well above my ears, so that it was neither folding them down or pinning them to my head. I still wound up with hair (my own and my cats') stuck in the straps when I removed it in the morning, but it was nice to have my ears free.
The fleece, which did indeed block out incoming light, was also much softer against my face than the foam usually used in blackout masks. While it was warm behind the mask and I had to turn my fan up a notch to compensate for the extra heat on my face, the fleece felt better against my skin than many foam versions.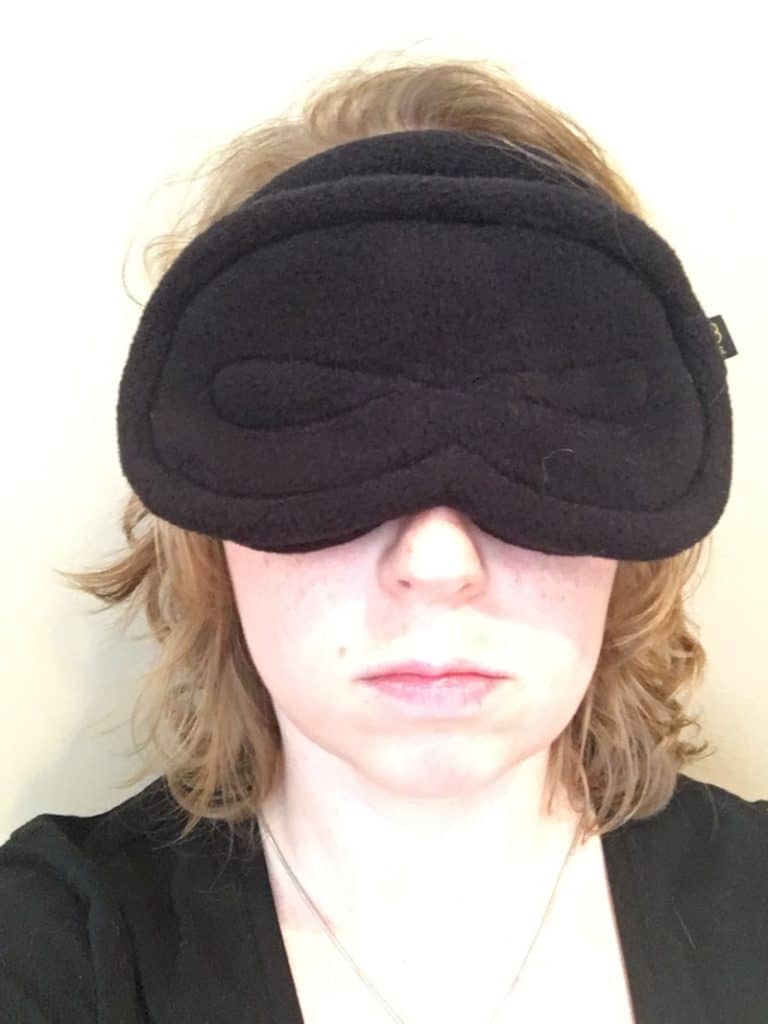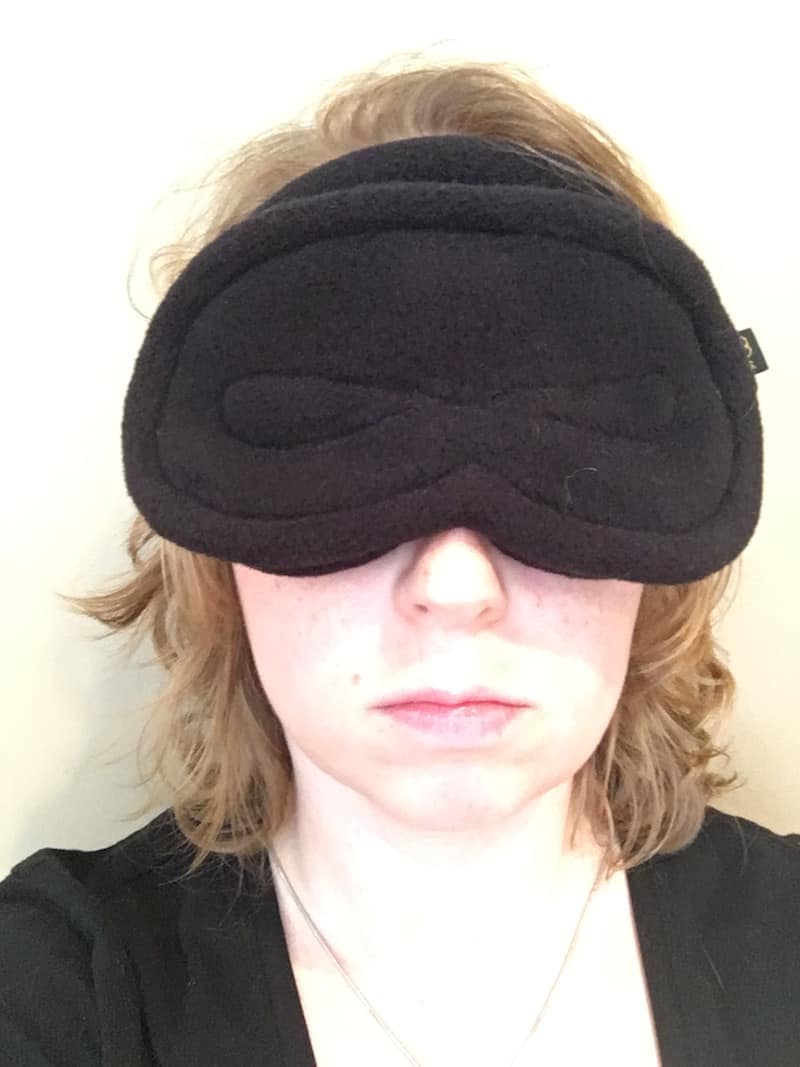 That fleece, though, did have an unintended consequence: it was a magnet for cat hair. I'm allergic to cats and although mine sleep in bed with me, it's important that I keep their fur and dander out of my eyes, so putting something against them that is covered in both of those things doesn't work for me. I had to "de-cattify" the mask with a tape lint roller every time I wore it to make sure I wouldn't suffer an overnight allergic reaction.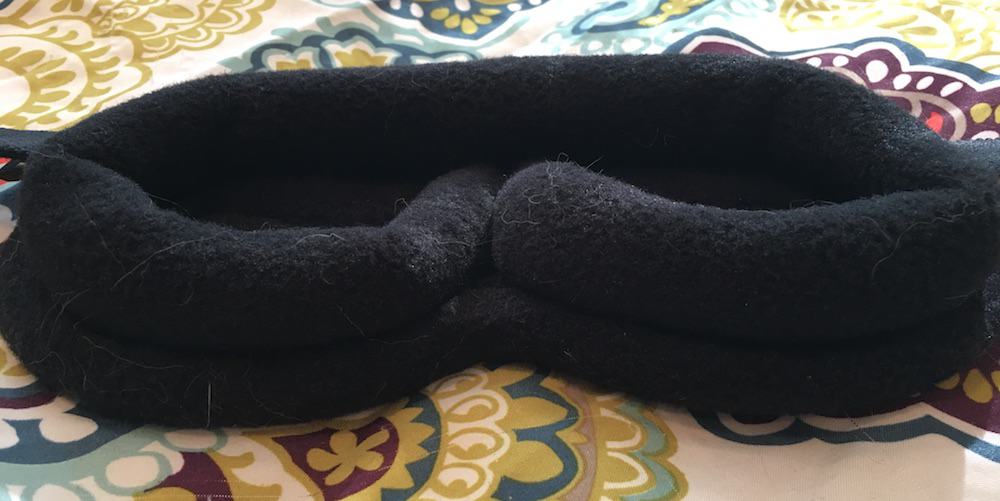 That being said, even with the inconvenience of de-cattification and the annoyance of a too-long Velcro strap, the Infinity Fleece Sleep Mask has one huge advantage over other sleep masks in its category: once I had the mask comfortably in place, I could sleep on my side all night, without having to make any adjustments to the mask or my pillow, or having to reposition my head and neck.
Napping with the Mask
It so happened that I was feeling a little under-the-weather when I first tried the Infinity Fleece Sleep Mask, so I made a point of using it for a few daytime naps. At least one of those occurred between events that I couldn't miss (but mercifully had a break in between), and I wanted to avoid, if possible, doing much makeup touch-up before the second event. (The more time I spend doing my makeup, the less time I get to nap.)
Fortunately—and somewhat surprisingly given that the mask is softer and sits closer to the face than other blackout masks—I emerged from my nap mostly un-smudged, with minimal touch-ups necessary. Obviously this isn't an issue for most sleep mask users, but if you're trying to get a weekend cat nap in, or you like to take a nap while traveling for work, this can be a major selling point.
Even better: the mask's promised full blackout conditions were as advertised, even in the middle of the day.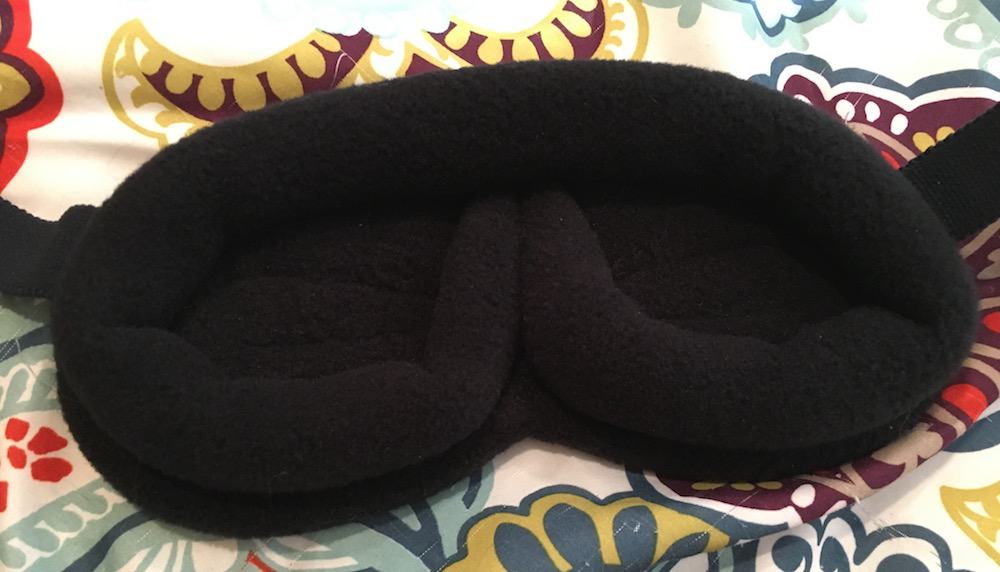 My Ratings
Comfort: 9/10
Adjustable strap: 8/10
Blackout: 10/10
Good for side-sleepers: 10/10
Wear with makeup: 10/10
Price: 6/10
Common Praise and Complaints
Five Star Review: "I must say this mask is pretty close to perfect and does the best (out of the many I've bought), of maintaining a total blackout!! The straps are higher and therefore do not rub the skin at the top of my ears."—These were two of my favorite features. Though I didn't find the mask offered a better blackout than other backout masks when I was sitting upright or lying on my back, it was the only one that still kept blackout conditions when I rolled to my side, and the only one whose straps didn't—pardon the pun—rub me the wrong way (even despite my much-hated Velcro).
One Star Review: "It's so big and obtrusive that I can't sleep on my stomach or even my side with this thing wrapped around my head. It's too thick."—I'm not a stomach sleeper, but I do sleep almost exclusively on my side and didn't have many problems at all getting comfortable. Different strokes!
Basic Information
Price: $19.99 on Amazon
Sizing Options: One size fits all
Color Options: Black only on Amazon; Black, French Navy, or Purple from Dream Essentials
Materials Used: 100% Polyester double-velour fleece
Comes With: earplugs
Other Options: none
Return Policy: Amazon will accept a return according to its standard policies if the product is unopened. As the maker of the mask, Dream Essentials offers a 45-day satisfaction guarantee and will accept returns and exchanges within that window, minus the cost of shipping.
Manufactured In: Canada
Final Thoughts
Of the dozen or so sleep masks I've tried for Sleepopolis, the Infinity Fleece Sleep Mask is the only one I keep going back to. At around $30, it's not nearly as affordable as other options, but I found it to be much more comfortable and effective than other blackout masks.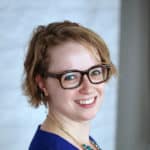 Jillian Ashley Blair Ivey
Jillian Ashley Blair Ivey is a Philadelphia-based writer, editor, and communications strategist. She has a BA in English from the University of Pennsylvania, an MFA in Creative Writing from Rutgers, The State University of New Jersey at Camden, and has published under her own byline at publications including DAME Magazine and The Frisky.