[box type="download"] Major Update:  Check out our updated Tuft & Needle mattress review here. T&N has made some major changes since I originally published this piece.[/box]
For Sleepopolis regular readers you may already know that Tuft & Needle hasn't always been one of my favorite mattresses. A little over 6 months ago I was in the market for a new mattress and a co-worker of mine recommended I give the Tuft & Needle a try, which I did. All things considered, it was a good mattress and a great company, but after just a few nights it was apparent that it wasn't the right mattress for me. The mattress at the time was quite simply too firm for my back.
However, Tuft & Needle has been on the warpath these last 6 months and their mattress and foam formulation has gotten a complete overhaul. Tuft & Needle listened to their consumer feedback and went back to the drawing board. Within the last 6 months the team at Tuft & Needle has made more than a dozen major changes to the mattress addressing consumer feedback, complaints, and other issues.
The end result? A completely new and dramatically improved mattress.
I had the chance to talk with Tuft & Needle founders John-Thomas Mario & Daehee Park this past week who gave me the inside story on Amazon.com's most popular rated mattress. So with that said, let's dive in and take a look at the major changes to Tuft & Needle.
1. Softer foam for improved comfort
The biggest complaint, by far, that Tuft & Needle has received within the last several months has been around the firmness. As I mentioned above, the mattress was just a bit too firm for me when I originally tried it. Tuft & Needle took this feedback from their customers and began to go back to the drawing board of their foam formulation. The new foam delivered the same great support that so many have raved about on Amazon, but with considerable improvement to the softness.
The new Tuft & Needle has a much softer feel and is closer to a true neutral firmness.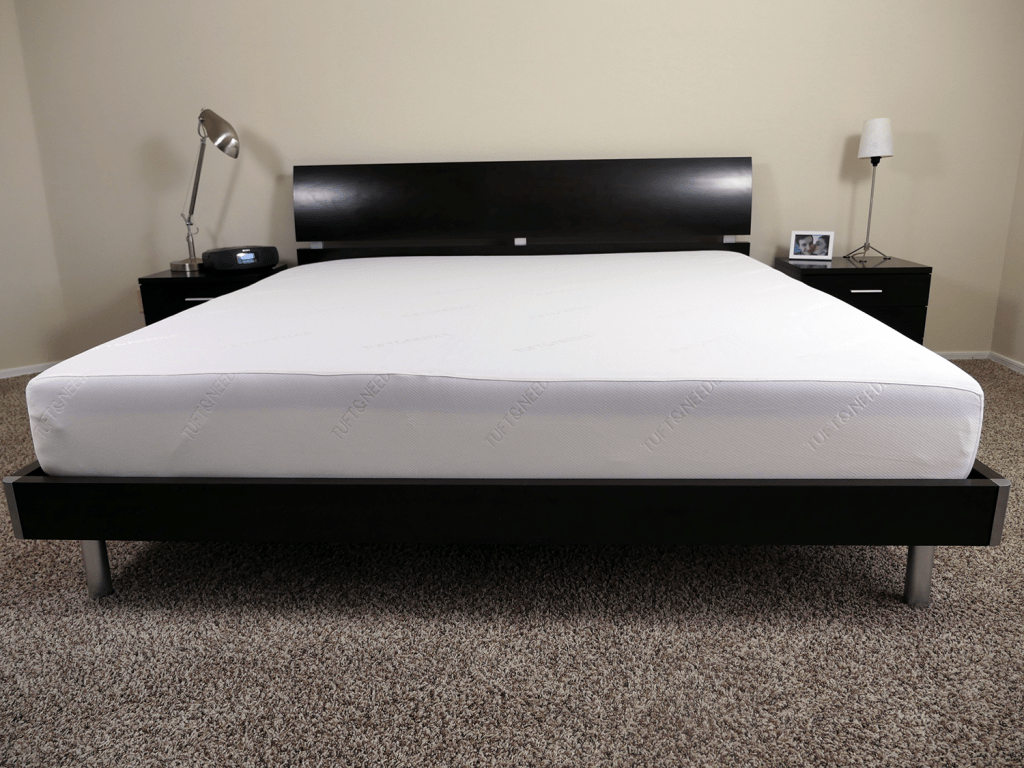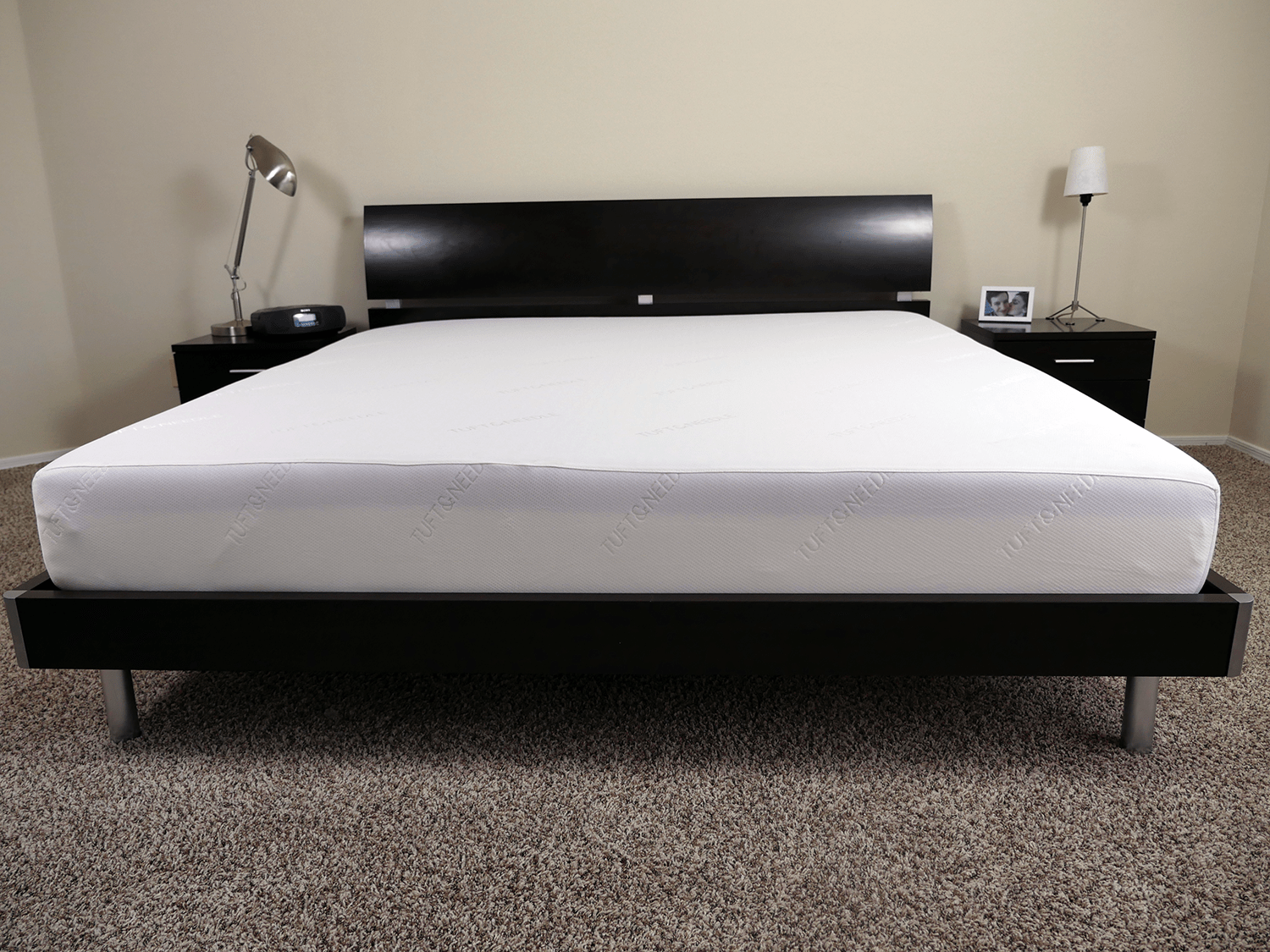 2. They build their own foam
This one isn't as much of a change, but it's so critically important, and it's something I wasn't aware of 6 months ago. Unlike most mattress companies Tuft & Needle doesn't use latex foam, Avena foam, memory foam, or any other patented foam. Why? Because they simply don't have as much control over the support and comfort of those foams.
Tuft & Needle's foundation isn't in design or marketing, and they don't have an army of venture capitalists backing them. At the core they are engineers trying to solve the problems that plague the mattress industry, all from an engineer's angle. And what do engineers want most? Formulaic control of their product, data driven feedback from their customers, and an experience that simply works.
Since they make their own foam they have incredible control over every aspect of the feel. By changing certain variables in the formulation and/or pouring process they are able to dial in support, comfort, firmness, cooling, sinkage, and virtually every other criteria you could imagine.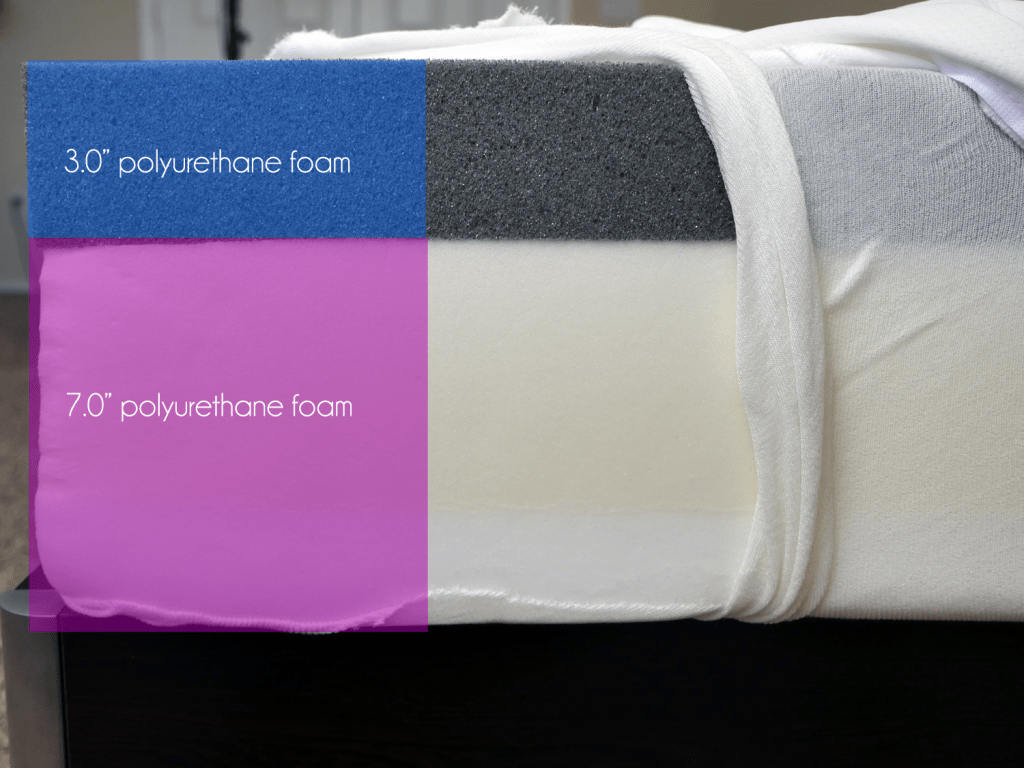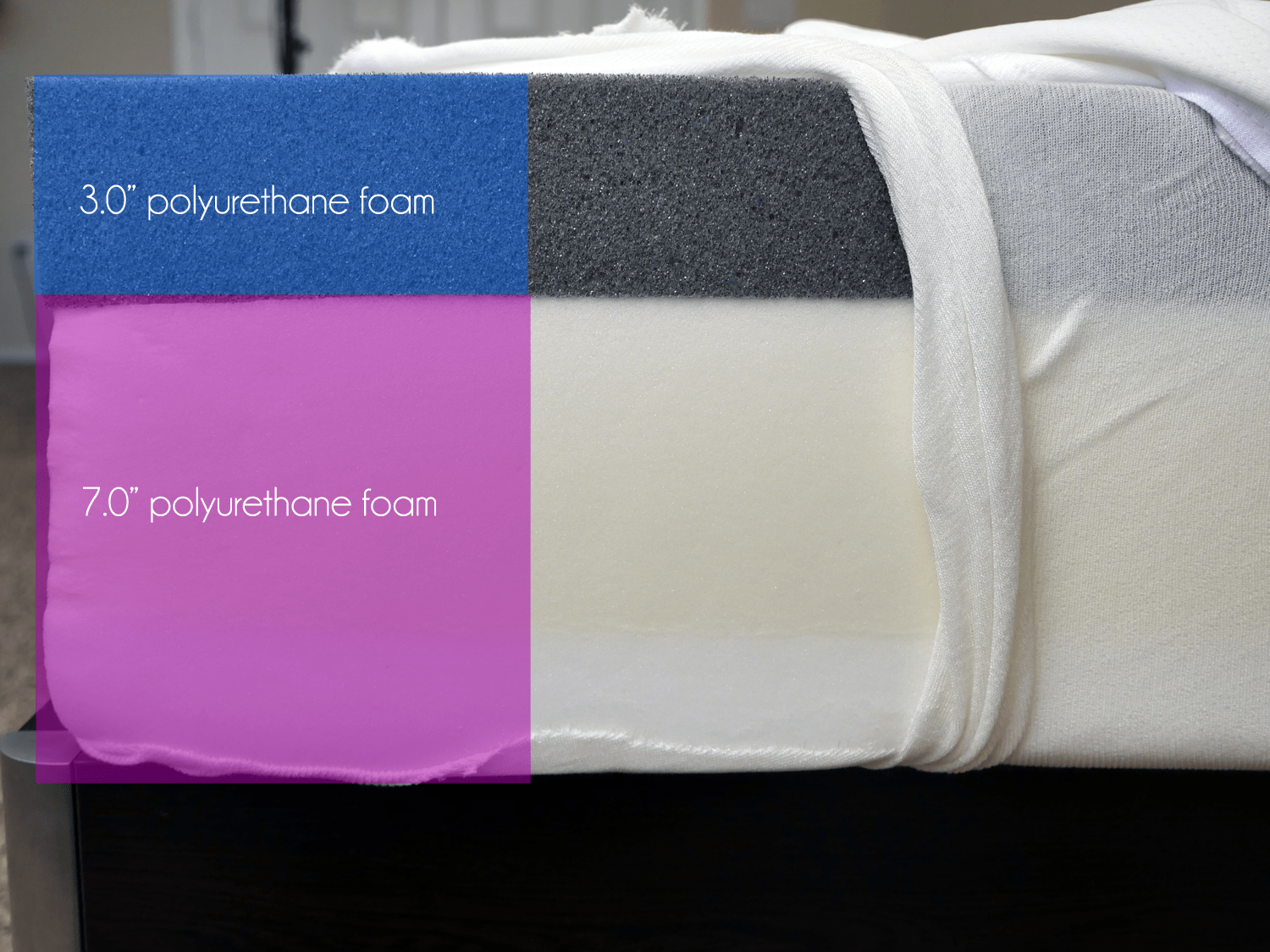 3. Reduced from 3 foam layers down to 2 layers
Hybrid foam mattresses are fairly standard in the online factory direct mattress market. In fact, Tuft & Needle itself was something of a 3-layer hybrid mattress when they first launched. Their newest model has gone from 3-layers down to 2. Instead of having two separate layers, one for support and one for comfort, they have developed a foam formulation that combines these into a single 3 inch layer.
Why is this important?
Improved cooling – less glue means better airflow, which improves the mattress ability to "breathe"
Reduced cost – less glue also means less raw materials needed to manufacture the mattress and also an easier time assembling, cost savings they are able to pass on to customers
4. Better airflow & improved cooling
In addition to simply being softer, the new Tuft & Needle foam formulation has been designed to promote additional cooling. The foams draw heat away from your body as you sleep and expel the heat through the sides and bottom, resulting in a mattress that sleeps cool immediately and constantly, even after laying down all night.
The active cooling is aided by the reduced number of layers and glue in the mattress, both of which help air to flow more freely.
Final Thoughts
Quite frankly, I'm impressed with the new Tuft & Needle. They have always been a great mattress, even when they were too firm for me, but their ability to quickly adapt to the needs of consumer and create a truly adaptive and dynamic product is something to admire. If you were on the fence before about the Tuft & Needle due to firmness concerns I would recommend giving them a second look.
For more information read our full Tuft & Needle Mattress Review or visit TuftandNeedle.com.