Buckwheat pillows are an alternative and all-natural pillow that originated in Asia, and are known for their ability to shape to your body to provide a healthful night's rest. The filling is nothing but buckwheat; the hulls mold to your head, helping you escape muscle, neck, and back pain. Sounds great, right?
However, any quick Google search might reveal something less than pleasant: Rumor has it that buckwheat pillows could attract dust mites. Why? Well, since the pillow is filled with buckwheat, it's natural to believe that it could attract some hungry critters.
We decided to do our own digging and find out if that's true or not.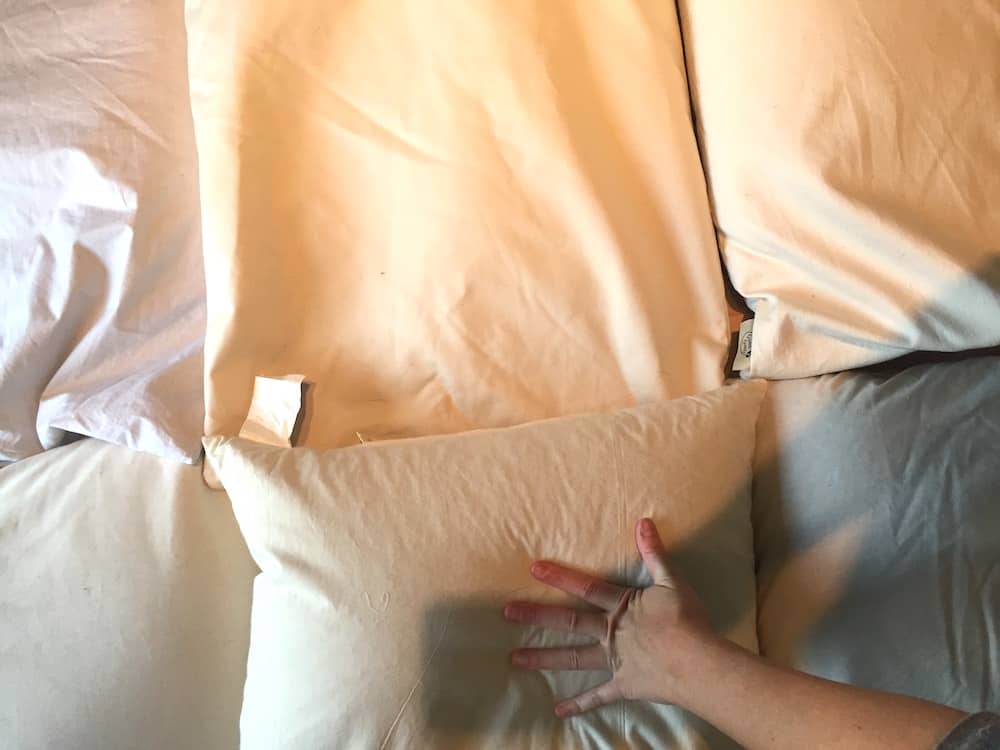 Dust mite 101
First thing's first: What exactly is a dust mite?
Dust mites are tiny, microscopic insects that love warm and humid places. They will nestle in carpets, upholstered furniture, and yes—bedding. However, they don't bite or feed on humans. Instead, the dust mite leaves dead skin and feces behind that could cause allergic reactions. Some symptoms include itchy eyes, sneezing, and a runny nose. More severe reactions are difficulty breathing, and even developing asthma. Yikes.
Looking for a pillow? Check out my favorite buckwheat pillows.
De-bugging the rumor
We'll cut right to the chase and explain that after doing our own investigation, buckwheat pillows in fact do not attract dust mites or other bugs, and the chance of them ending up in your buckwheat pillow is rare.
You may find yourself asking, "then why all the fuss about buckwheat pillows and bugs?" One source explained the reason people associate buckwheat pillows with bugs is because the entire seed could attract a bug.
What makes buckwheat pillows stand out is their de-hulling process; using the entire seed as filling could attract dust mites, which is why all seeds are supposed to be dehulled prior to filling them in the pillow. Watch out though; some lower-quality pillows might not dehull all their buckwheat seeds, which could in fact invite in some critters. (We have a list that breaks down the best buckwheat pillows to buy to avoid this at all costs!)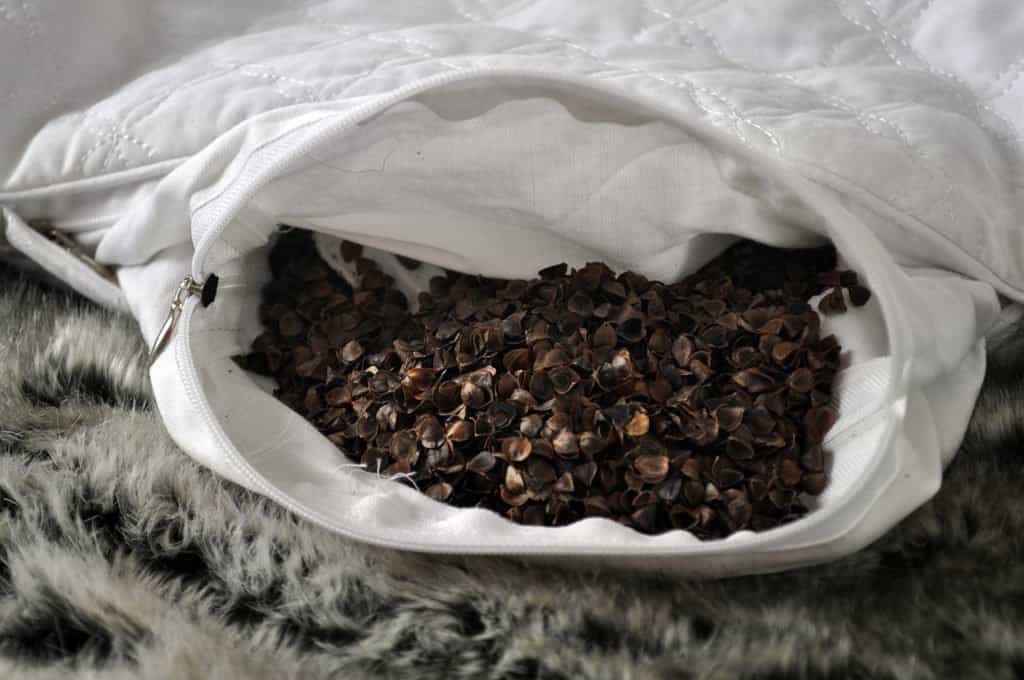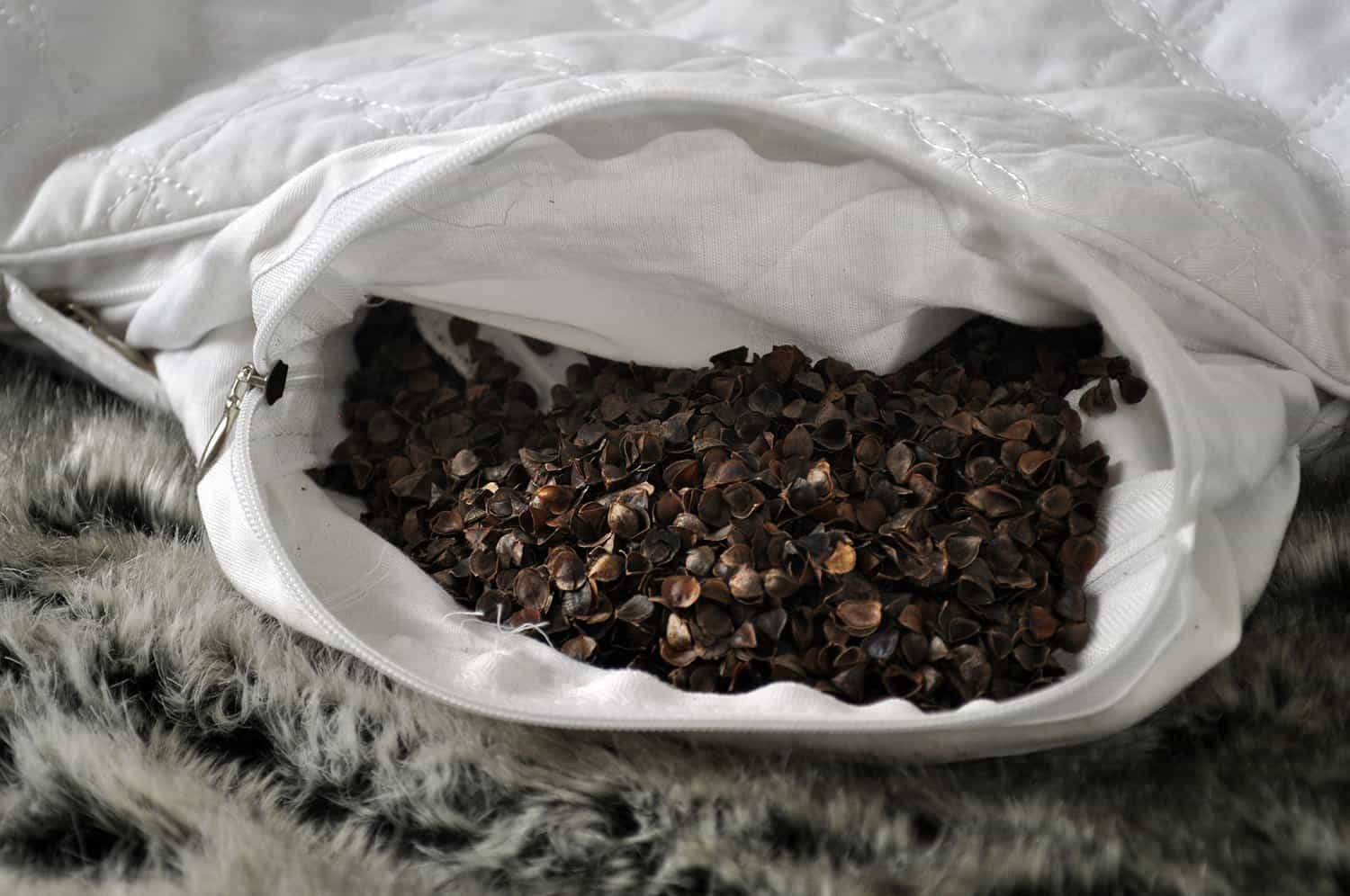 Additionally, the hulls do not offer any nutritional value, so pests won't seek them for a late night snack. They are also hollowed out seeds, which give off air flow— keeping you cool at night while making it an undesirable nesting site for bugs. Win-win!
Cleaning your pillow
If—and this is a big if—you do find a bug infestation in your pillow, here's why, along with what steps you can take.
If you found bugs, it most likely means the buckwheat filling wasn't properly hulled or cleaned. Let us reiterate that you should find a quality buckwheat pillow online or in the store before purchasing!. A cheap price tag might be tempting, but it could be detrimental in the long run!
The first immediate step is to contact the manufacturer and let them know what's going on. They should let you return the pillow, and they might replace it too.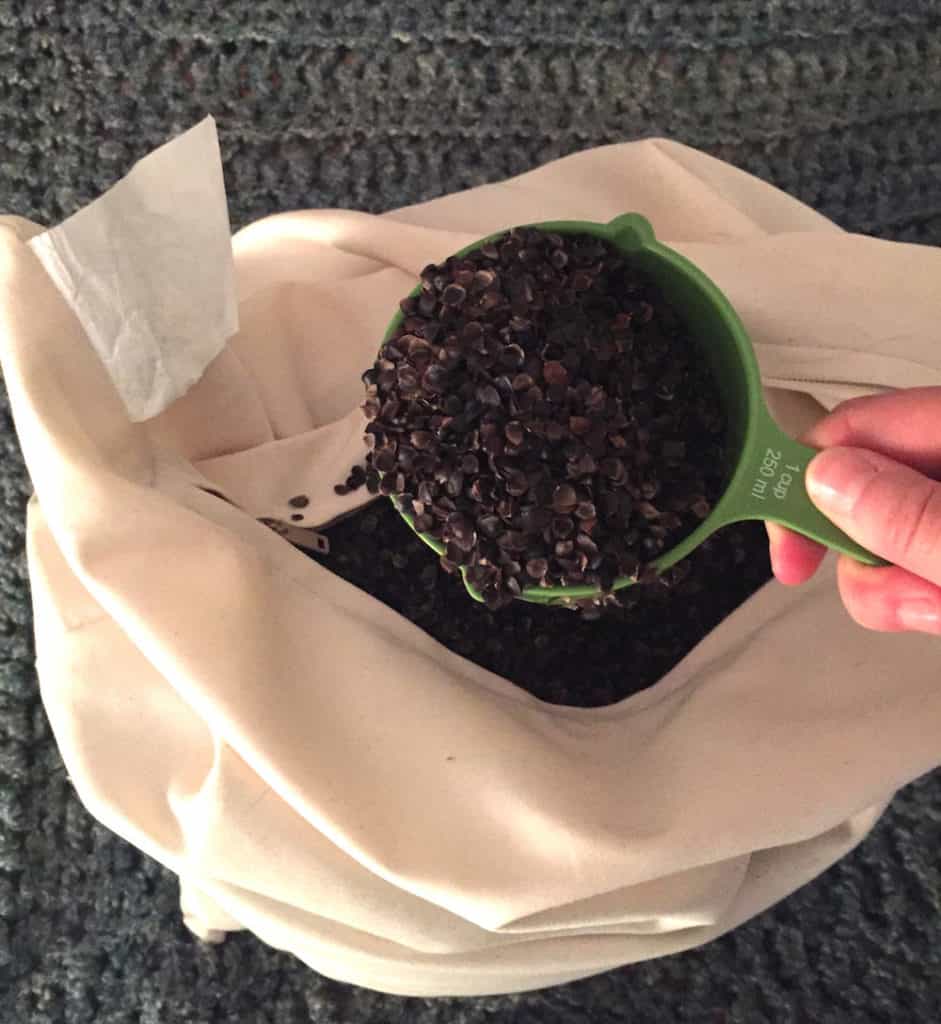 If you're not totally bugged out by, well, bugs, you can also clean your pillow. Here's how:
Open up the zipper on your pillow case and remove the buckwheat hulls. (I like to take a measuring cup and scoop them into a large container.)
Flip the pillow-case inside-out to make sure there are no buckwheat hulls scragglers still clinging to the case.
Place the case in the washing machine and wash in cold water. Air dry—do not put it in the dryer
Place the buckwheat hulls back in! Be careful not to spill them.
So there you have it! Rest assured, the chances of your buckwheat pillow attracting bugs is pretty slim. Just make sure you get one that's good quality (many buckwheat pillows are made in the U.S., which is a good sign their materials are thoughtfully sourced) and reap the benefits of a supportive night's sleep from a buckwheat pillow.