It seems like every Sleep Number product comes with some sort of "it" factor, whether that's a DualAir chamber that lets you adjust the firmness on your side of the bed, temperature-regulating fabrics that cover your mattress, or a bed base that warms your feet (we're not kidding).
The one important thing to note, however, is not all items are sold together. If you're interested in purchasing a Sleep Number bed, the base is always sold separately. Plus, Sleep Number is often best known for pictures that show one half of the bed raised; that indeed can happen, but only if you buy a certain type of base, which will make the cost of your bed increase substantially.
There are a handful of Sleep Number bases to choose from. If you don't want to buy from Sleep Number, the company also makes recommendations for other types of bases to use that will adequately support your mattress. Luckily, Sleep Number mattresses come in all standard industry mattress sizes, and will fit into traditional frames, too.
Now, let's break down the types of Sleep Number bases you can purchase alongside your mattress:
Sleep Number FlexFit™ Adjustable Bases (1, 2, 3)

FlexFit™ 1: The FlexFit 1 is the most basic (yet still adjustable!) Sleep Number base. It allows you to raise the head of your bed, making it a great option if you're someone who likes to read or watch TV in bed before hitting the hay.
These start at $999.99 for a Twin XL and go up to $2,099.99 for a King.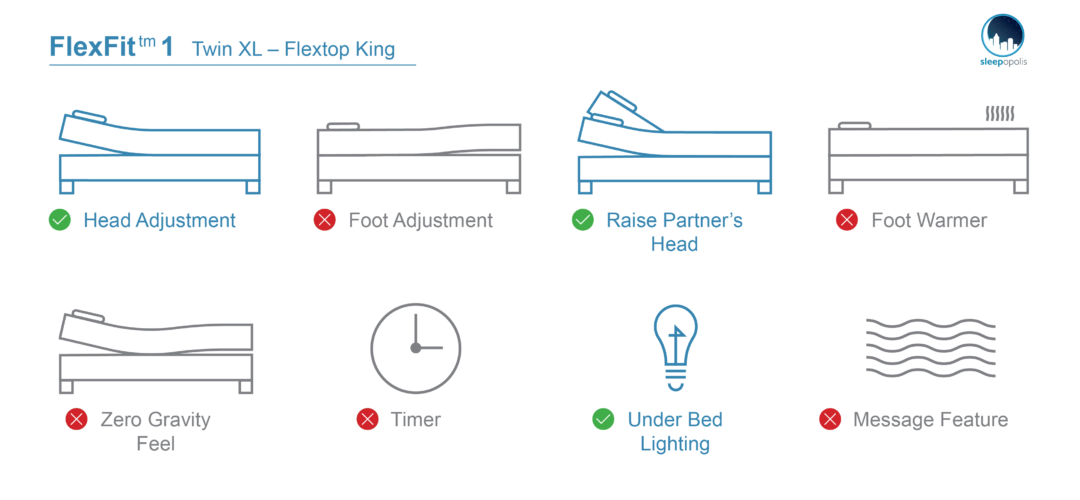 FlexFit™ 2: This base gets a little more technical. You can raise the head andfoot of your bed. You can also gently raise your partner's head if he or she starts snoring—this is available only for FlexTop King and Split King sizes. The movement of the base also provides a special "zero-gravity" feel, as if you're weightlessly floating versus being abruptly moved. Lastly, you can set a timer so the bed automatically returns to your favorite sleeping position at a certain point in the morning or night.
These start at $1,499.99 and go up to $2,999.99 for a King.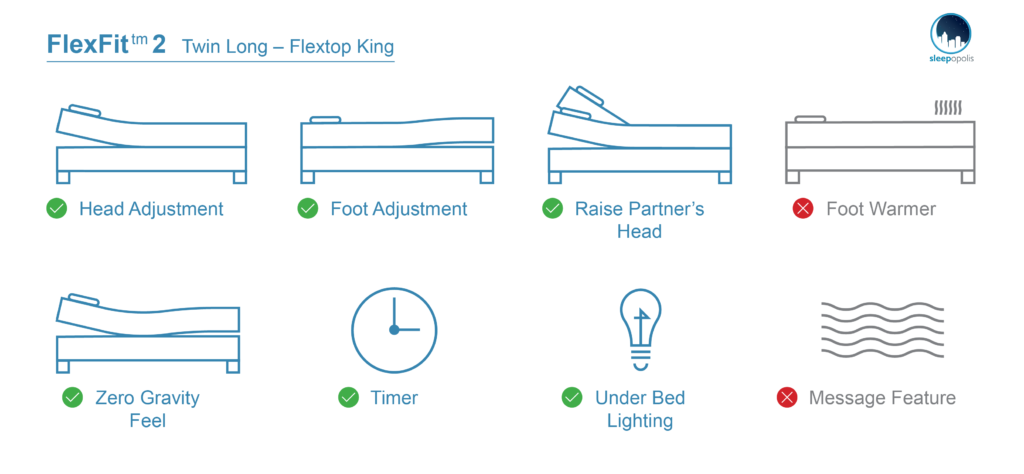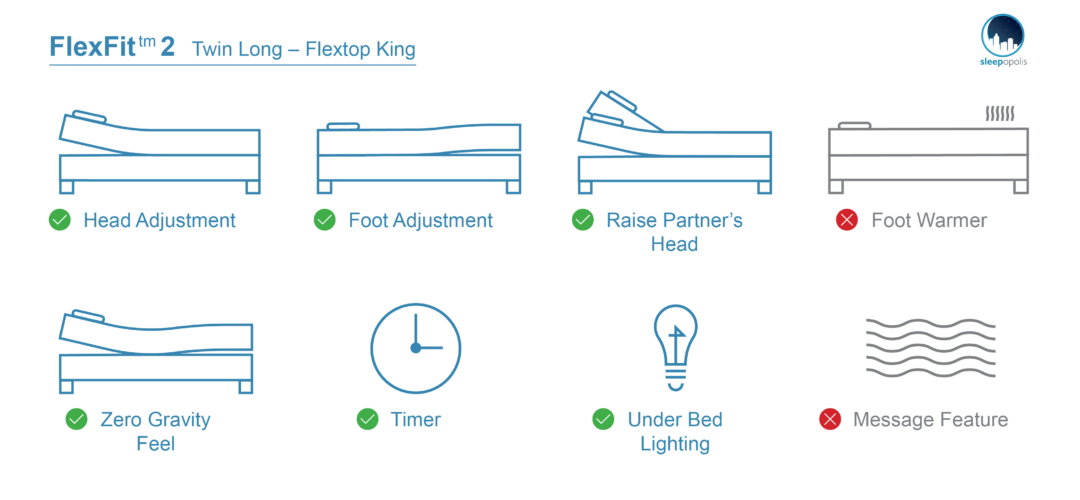 FlexFit™ 3: The FlexFit 3 adjustable base includes all the bells and whistles of the FlexFit 2. It also includes massage feature, under-bed lighting, and a foot warming feature (Sleep Number says you fall asleep faster if your feet are warm.)
These start at $1,999.99 and go up to $3,999.99 for a King
Note: These are all prices for the "traditional" bed base. Sleep Number also includes a "Silhouette" option, which is an optional upholstered surrounding for the base. If you get a traditional base, you will be able to see the base legs, so Sleep Number recommends buying a bed skirt if you want to keep them covered. With the Silhouette option, prices go up roughly $600.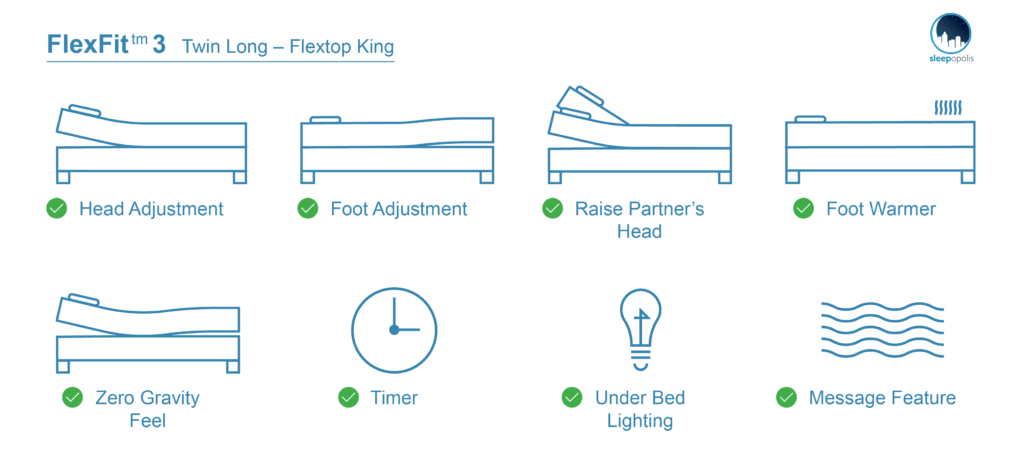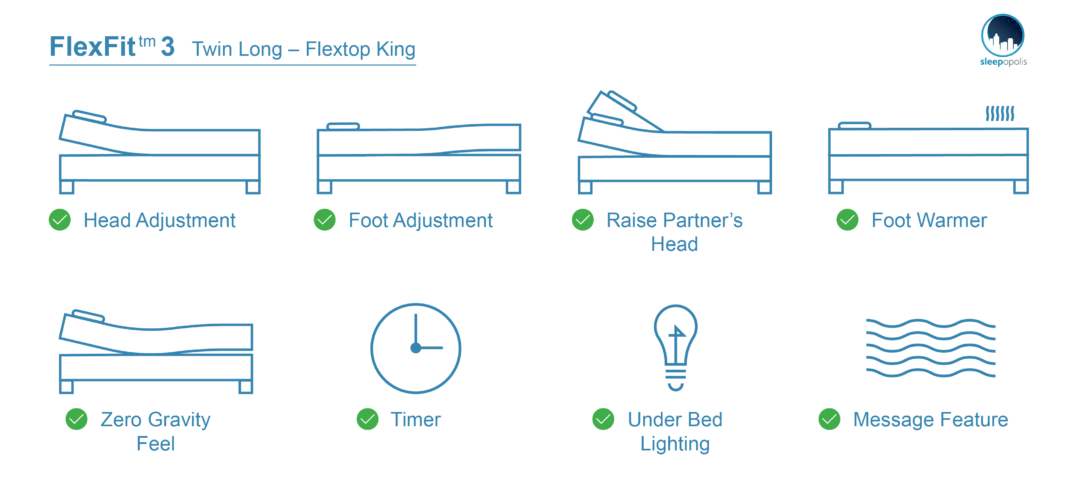 Sleep Number Modular Base
For a more affordable base option, Sleep Number also provides a modular base that takes the place of a normal box spring. It's extra firm and durable to hold the weight of a Sleep Number mattress, which can range in from 37 to 120 pounds, depending on the model and size. Sleep Number also claims these bases can last for 25 years.
They start at $199 and go up to $399 for a King. You can add legs, which will raise the bed and allow for more storage space, which will cost another $80-159.99, depending on size.
The Difference Between Adjustable and Modular Bases
Both the adjustable and modular bases will be strong and durable enough to support your mattress. The two main differences between these options come down to functionality and price.
The modular base will most likely last longer than the FlexFit base, and you're less likely to run into any mechanical issues. Said another way, this is a sturdy and basic base with no technology included, so there's less risk it will break down. And as we mentioned above, it could last for 25 years, and he modular base is also significantly cheaper.
The FlexFit options are way more interesting and innovative, though! And depending on what mattress you purchase, the base features really enhance your whole sleep experience, from being able to adjust your sleep position in the middle of the night, prevent snoring, and massage and warm your legs. Due to the tech, you're more vulnerable to running into issues and may have to troubleshoot the base throughout its lifecycle. You will pay a pretty penny for it, too.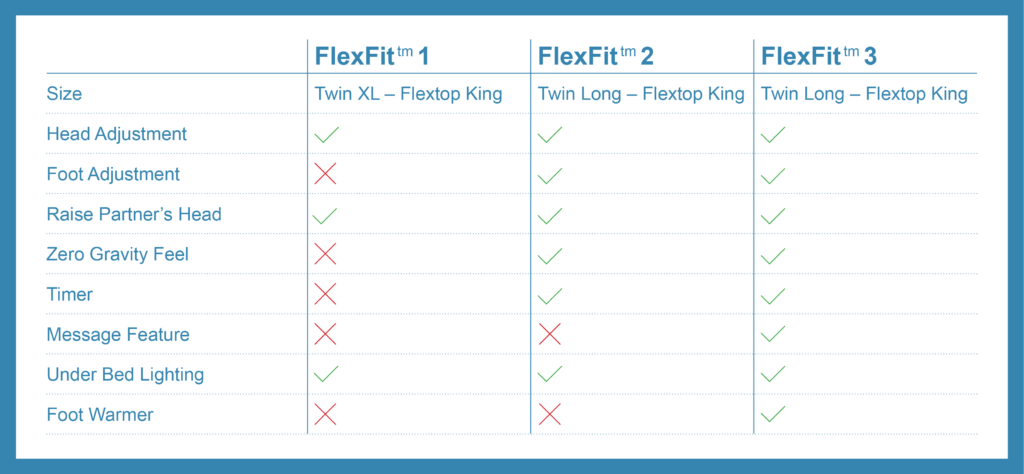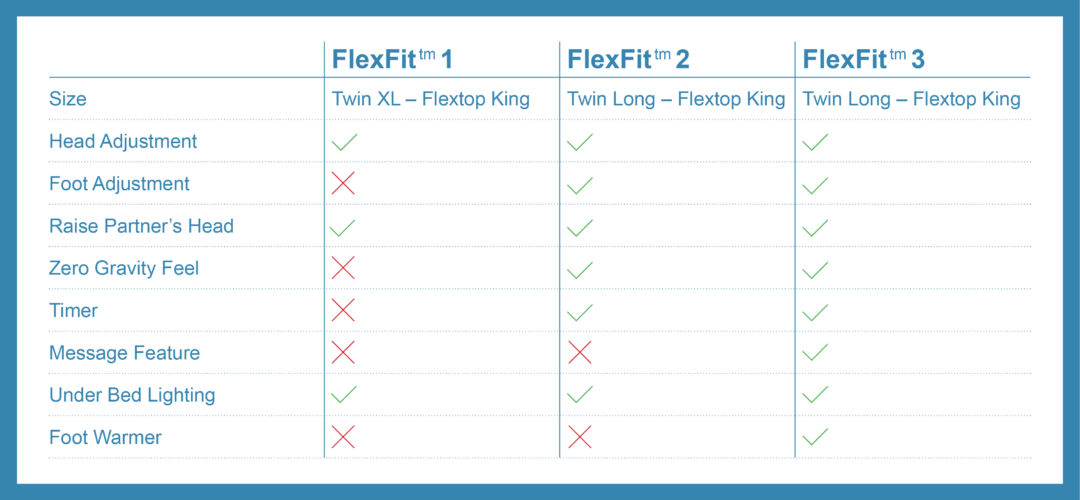 Do I even need a base?
The short answer is probably. Sleep Number claims that their mattresses are designed to work on a firm, completely solid base to provide proper support. However, that doesn't mean it needs to be a Sleep Number base.
If you're not buying a base from Sleep Number, make sure you own (or purchase) one that has a firm and non-spring foundation—think platform bed or bunkie board. The bases they do not recommend include a bed frame with slats or a traditional box spring base since these don't provide enough support and you're at risk for damaging the base.
All in all, it's important you have a strong and durable base to get the best benefits out of your Sleep Number mattress. Whether that's a foot-warming, adjustable Sleep Number base, or a more generic and basic one, is completely up to you.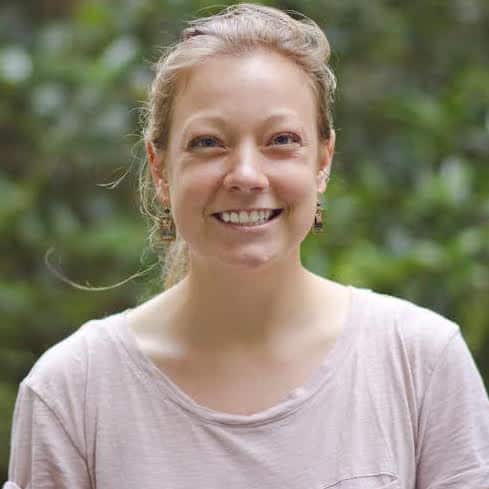 Laura Schwecherl
Laura is a journalist with nearly a decade of experience reporting and covering topics in the health, fitness, and wellness space. She is also a marketing consultant, where she works with impact-oriented startups to build marketing and editorial strategies. Outside of work, you can find her reading Murakami novels, writing amateur poetry, or trail running in her hometown, Boulder, Colorado.