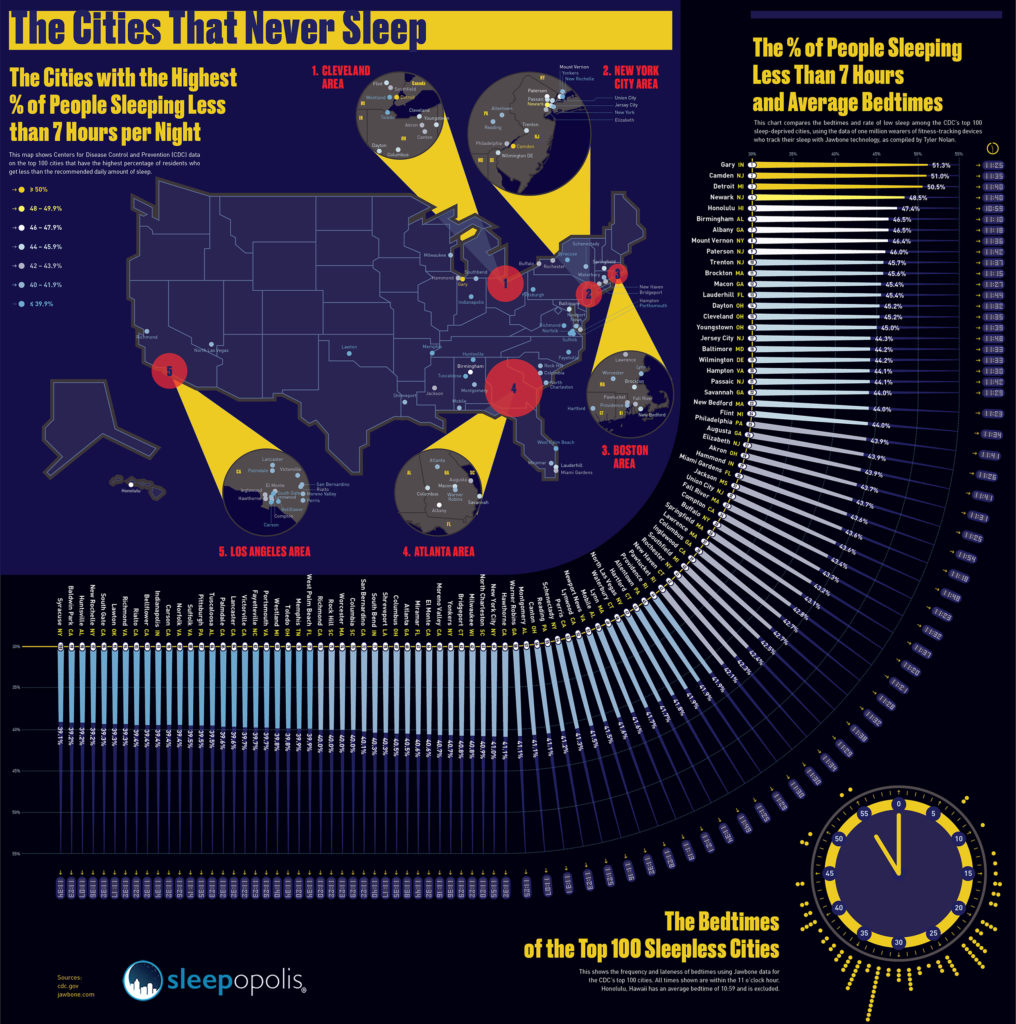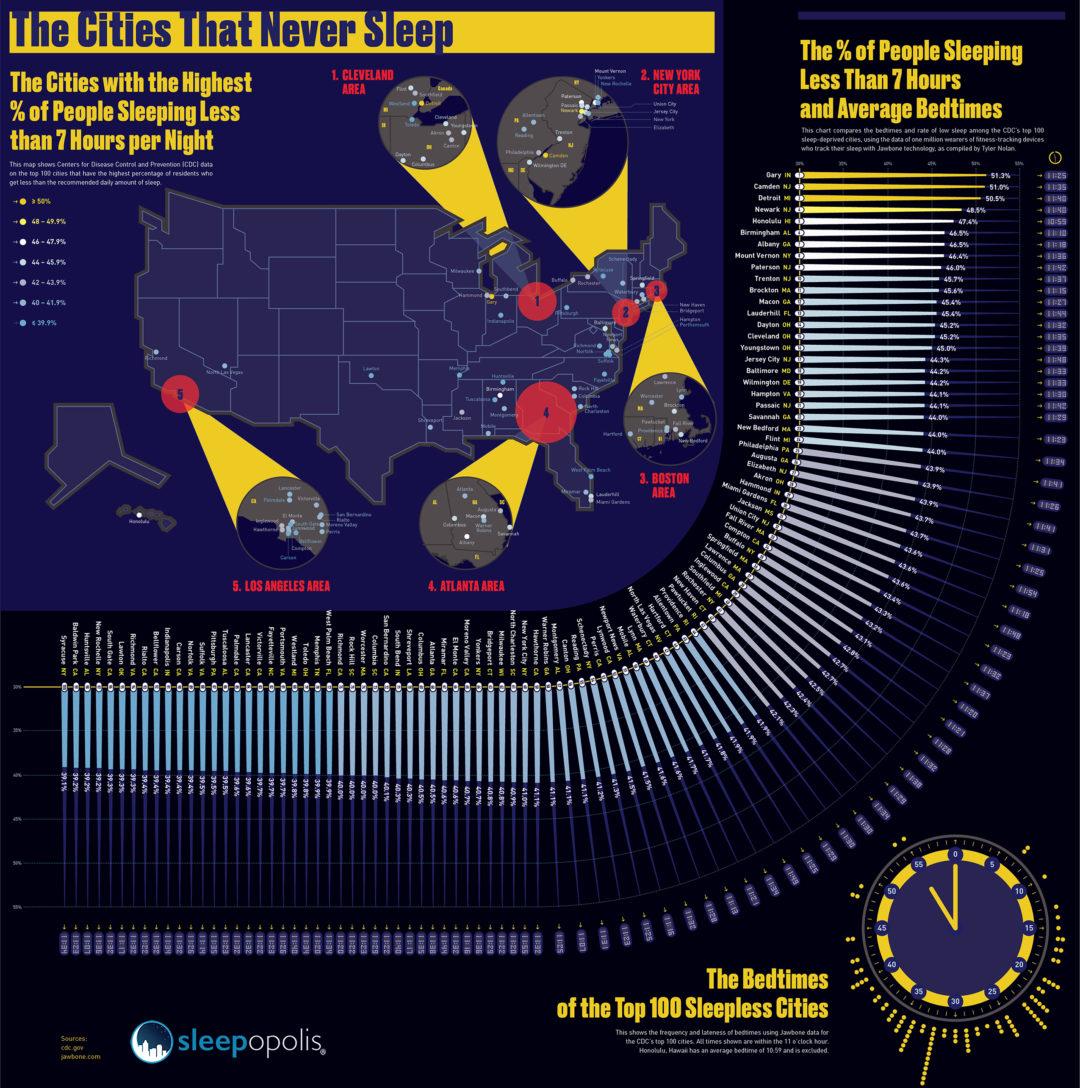 Like this infographic? Consider sharing it with this link or embed on your own site with the embed code below!
Which city in the U.S. is the city that never sleeps? In the songs, it might be New York City, but if you look at the raw statistics on lack of sleep in the U.S., it's actually Gary, Indiana! The locals there have the highest percentage of people reporting less than the recommended seven hours of sleep per night: 51.3 percent!
We mapped the cities with the highest proportion of people spending hours without sleep. Chart a course for the stars, count sheep, and do whatever it takes to get some shut-eye if you live in one of these top 100 most sleep-deprived cities! We also used data from Jawbone's sleep patterns study to find when people in those cities typically turn in, usually between 10:59 and 11:59 p.m.
Whether it's due to working too many hours or just plain lack of sleep, statistics and sleep data sets can tell us a lot about what's going on around the county and hint at how many people are sleep-deprived in the United States. Check out our infographic sleep facts and statistics, and try to enjoy sleeping in every once in a while!
The following two tabs change content below.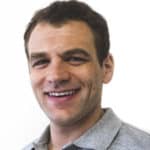 Logan Block
Logan is the Director of Content at Sleepopolis and the main mattress man around these parts. A Buffalo native, Logan spent several years working in project management in both Boston and New York City. In his free time Logan likes walking his dog, lifting weights, and searching for the best cheeseburger in New York City.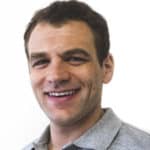 Latest posts by Logan Block (see all)