I'm never ceased to be amazed by the ever changing online mattress world. New online mattress companies have been launched in such a variety of unique ways. Casper was founded with huge venture capital funding from a small group of celebrities, including Ashton Kutcher. Leesa was started by a pair of co-founders, who combined had over 60 years of experience in the mattress and marketing world. Tuft & Needle was launched by a two recent college grads with no experience in the mattress industry…but knew they could build something great, and did!
Today, Zotto Sleep, breaks ground in what is the very first online mattress company to launch from crowd sourced funding on Kickstarter. KickStarter has helped a number of cool and innovative businesses get off the ground, including Pebble Time, an e-paper smart watch with a 7 day battery life, Occulus VR, a head mounted virtual reality platform, and Coolest Cooler, the high-tech party cooler.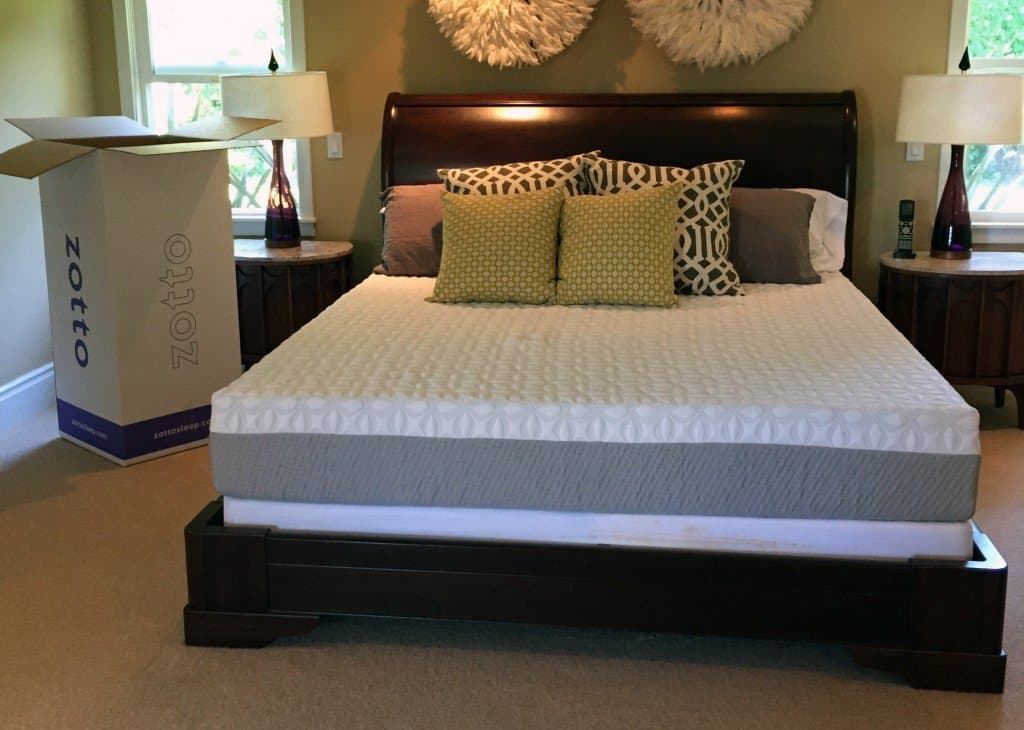 Zotto Sleep is aiming to create an ultra premium memory foam mattress at a ultra low price. The Zotto uses 4 layers to deliver support, comfort, and cooling. The top layer is a gel infused comfort layer designed to keep the sleeper within an optimal sleeping temperature range (87-90 degrees). The 2nd layer is a layer of open cell memory foam, which provides great support and pressure relief. The 3rd layer is a transitional foam called Energex. I've already tested several mattresses that use Energex foam, all in all it's pretty impressive stuff. Energex combines many of the benefits of latex and memory foam into a single polyfoam and works exceptionally work as a transitional support layer between the base foam and comfort foams. Lastly, the base layer is a standard high density support foam, which acts as the foundation.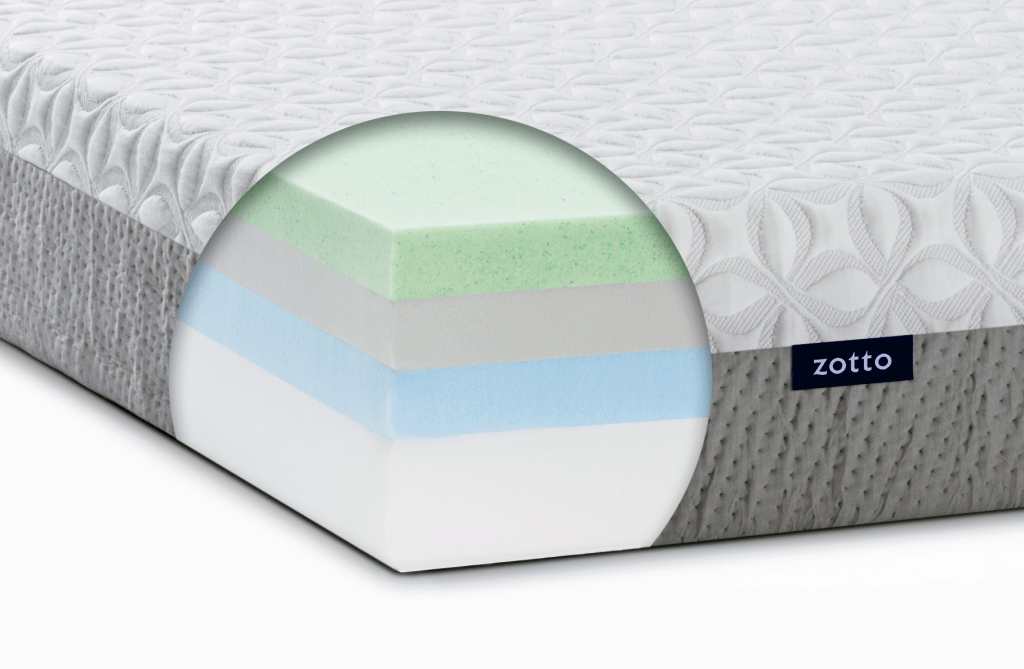 The Zotto mattress comes with all of the standard online mattress goodies, including a 100 night trial and free shipping.
Today is the first day of the Kickstarter, which will run through October 2, 2015. Early birds who decide to give the Zotto a try will save a good chunk of change vs. the regular price when they officially launch. There are 100 early bird mattresses available, which can get you a queen size Zotto for $699 (26% off the launch price). Or, if you happen to miss the first 100 spots, you can still save a few bucks with their early adopter level, which is $759 for a queen (20% off the launch price).
Delivery of the Zotto mattress is estimated for October, 2015. You can find the Zotto Kickstarter page here.
For those of you looking for a review of the Zotto, not to worry. I will be receiving an early version of the Zotto mattress, which should arrive within the next few weeks. Timing will be tight, but with any luck I am hoping to finish my review before the Zotto Kickstarter ends.
If you have any questions or specific areas you'd like me to check out on the Zotto please drop me a comment below.