The Ultimate Guide to Sleeping in a Car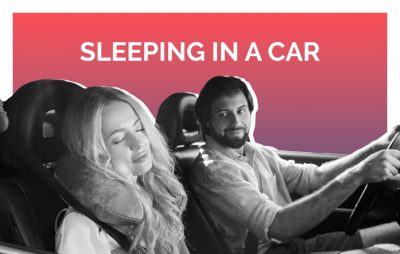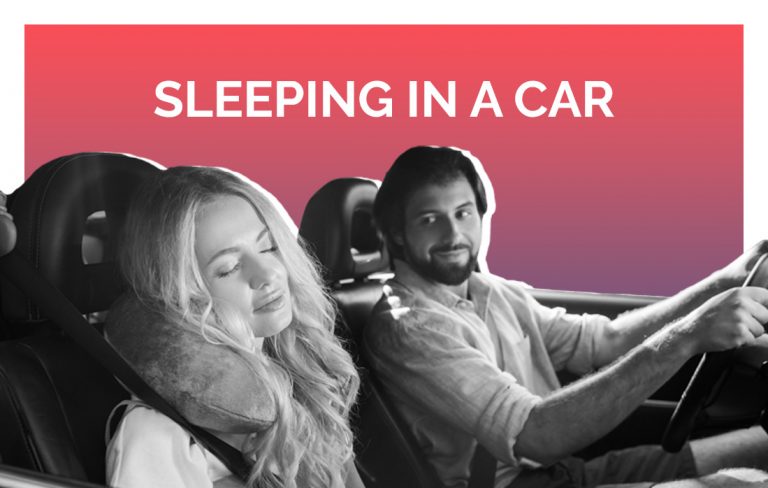 Children aside, most people don't have the most luck sleeping in a car. But on long road trips, sometimes the best thing you can do is pull over for some shut-eye or learn how to rest comfortably if you're riding shotgun. Drivers in particular need to recognize when they're just too tired to keep going to avoid the very real dangers of drowsy driving, which is more common than you may realize. According to the Centers for Disease Control and Prevention, an estimated 1 in 25 adult drivers has reported falling asleep while driving in the previous 30 days.
We tapped a few sleep and travel experts for guidance on how to sleep in the car as safely and comfortably as possible.
Tips for sleeping in a car during a road trip
Sleeping can be a great way to pass the hours on a long road trip, and for passengers, it often comes down to managing comfort, light, temperature, and noise. That may be easier said than done, but it's not impossible. Here's what to keep in mind.
Safety first
It may be more comfortable to recline your seat, but don't do it. Research shows that fully-reclined seats have the highest mortality risk. Sitting in a reclined seat is also associated with severe injuries to the lumbar spine and internal organs in the event of an accident.
Another safety tip? "Have a good driver," says Chris Winter, MD, sleep specialist and author of The Sleep Solution and The Rested Child, and advisor to Somnox. "In some situations, it might be a good idea for someone to stay up and keep an eye on the driver, making sure they are awake and driving optimally. This can help others in the car sleep more comfortably."
Get comfortable
Make the best of the situation by packing a travel or neck pillow. You'll be able to stay safely upright with your seatbelt on while also supporting your head and neck for the best chance of falling asleep. Winter recommends packing one for every sleeper in the car.
It's a good idea to dress comfortably for your road trip, too. Avoid anything too tight or constricting. Instead of jeans, for example, opt for soft leggings or joggers. Stick with lightweight, breathable fabrics and remember to layer. That way, you can add or subtract layers depending on if you're too warm or too cold.
Don't forget about comfy footwear, either. It's not uncommon for your legs or feet to swell on a road trip. Like air travel, long car trips can affect circulation and lead to blood pooling because your legs are confined to the same spot for hours on end. Lightweight compression socks can help reduce symptoms and keep your feet comfortable so you can rest easy.
Manage light and sound
The driver needs to stay alert, so leave the travel tunes up to them. Instead, reach for a pair of earplugs or headphones if you want to play soothing music to help you drop off. "This will allow the driver to quietly listen to the radio and give you a quieter sleep environment," says Winter.
A sleep mask can also be a game changer. 
"We tend to sleep much better in the dark," Winter says. Since our brains naturally associate darkness with sleep, slipping on a sleep mask may help you slip into dreamland. 
Keep it cool
"Car temperature can be tricky to regulate in a way that makes everyone happy," says Winter. Prime sleep temperatures are somewhere between 60 and 67 degrees, so do what you can to manage the temperature in the car accordingly. That may mean fiddling with the air conditioner, heater, or cracking a window. Dressing in layers will help, and a travel blanket may also be a good idea.
Tips for sleeping in a car overnight
Getting some shut eye as a passenger is one thing — pulling over so the driver can sleep is another. It may be the best plan in some scenarios, but it's important to follow a few best practices to keep you safe and as comfortable as possible.
Plan ahead
Finding a safe and legal spot to park overnight can require a little research, so spend some time mapping out your route to pinpoint a few options. Ideally, you want somewhere that's well-lit and relatively quiet, but not far off the beaten path.
"We've used Cabela's and Walmart parking lots," says Erica Coda, a self-proclaimed adventurer who turned an old school bus into a tiny home with her husband. She also advises searching online for camping spots and recommends checking out Campendium, Free Campsites, and HipCamp for ideas and inspiration.
Wherever you park, make sure to lock the doors before nodding off.
Pack with care
Sleeping comfortably overnight in the car means prioritizing comfort, so pack all your sleep essentials. That might include pillows and blankets or sleeping bags. If you have space, consider folding down the seats and using an air mattress so you can really stretch out. "The ability to recline helps sleep immeasurably," says Winter. "In some cases, putting luggage safely on top of a car (e.g. using a Rocketbox) will allow passengers to more fully recline while in the car."
It's also important to plan for the weather. You can't rely on your air conditioner or heater to keep you comfortable since you'll need to turn off the engine while you sleep. Otherwise, you run the risk of carbon monoxide poisoning.
Instead, make sure you have enough warm clothing and blankets to stay warm. "Always bring layering options for blankets because the temperature can change drastically overnight," advises Coda. 
If keeping things cool is the goal, crack a few windows slightly open or use the sunroof if you have one. You can keep bugs out with a bit of wire mesh. And to keep the air circulating comfortably, have a small fan handy. "Having a battery-powered fan has been wonderful for us," Coda says. Look for an option that clips on to the back of the headrest.
Plan for privacy by using sunscreens. Coda also suggests using tapestries over the windows – they'll fold up nicely when it's time to pack them away, and they can double as a light covering when they aren't being used for privacy. Sleep masks will also help keep things dark when the sun starts to rise.
The Last Word from Sleepopolis
Sleeping in a car isn't easy, but with a little planning, you might be surprised. Whether you're snoozing in the passenger seat or sleeping overnight in the backseat, remember to prioritize safety and plan ahead.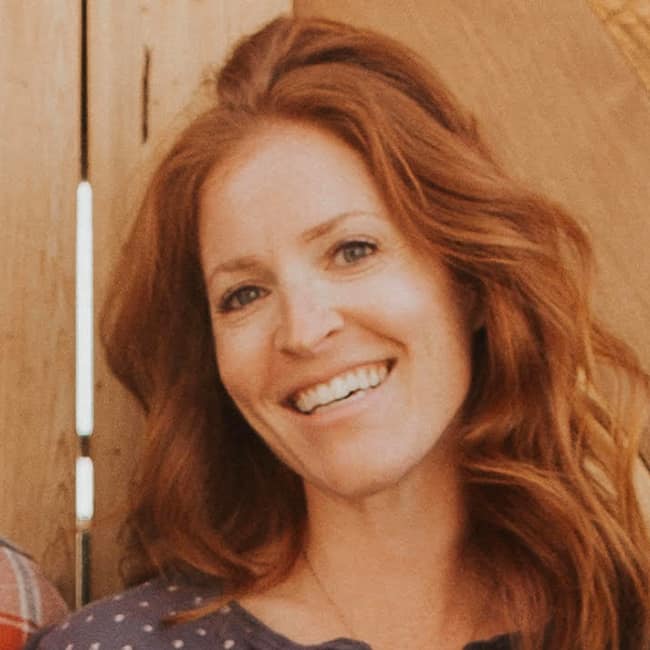 Jessica Timmons
Jessica Timmons has been working as a freelance writer since 2007, covering everything from pregnancy and parenting to cannabis, fitness, home decor, and much more. Her work has appeared in Healthline, mindbodygreen, Everyday Health, Pregnancy & Newborn, and other outlets. She loves weight lifting, a good cup of tea, and family time. You can connect with her on her website, Instagram, and LinkedIn.