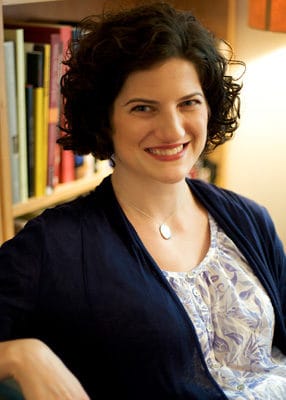 Janet K. Kennedy, Ph.D. is a clinical psychologist and the founder of NYC Sleep Doctor, a consultation and psychotherapy practice dedicated to treating sleep problems in adults and young children since 2008. Dr. Kennedy previously developed the Sleep Disorders Treatment Program at the Manhattan VA Medical Center. Dr. Kennedy has been featured on Good Day New York, NY1, Dr. Oz, CBS4 News, CBS This Morning, and NBC News Digital; and in print and online media, including: The New York Times, The Washington Post, Parade Magazine, Elle, Self, Shape, Men's Health, Parents Magazine, New York Magazine, Redbook, and Real Simple.
Dr. Kennedy's book, The Good Sleeper: The Essential Guide to Sleep for Your Baby (and You) was published by Henry Holt in 2015. Recommended by Pamela Druckerman, author of Bringing up Bébé, and one of Brain, Child Magazine's top 10 books on Children and Sleep, The Good Sleeper has been dubbed "an instant classic" and "a must-read for all new parents."
About Sleepopolis
Sleepopolis is a property dedicated to helping people around the world get a better night's sleep. We cover a wide range of sleep and recovery topics, including in-depth reviews on mattresses and other sleep products, sleep industry news and events, and research-focused content on sleep science and wellbeing (which we call Sleep Education). Our goal is to help readers make better, more informed decisions regarding their sleep and rest.
Our writers specialize in sleep topics, and the majority of our reviews focus on their in-person experiences with and testing of products. In order to promote accuracy in our content, Sleepopolis features a robust Expert Network to help verify much of the content you see on the site, including both reviews and Sleep Education. This network consists of board-certified physicians, physical therapists, other medical professionals, researchers, and innovators in the sleep space. Content that has been expert verified is indicated with a blue checkmark at the top of those pages. We also work to keep our content up-to-date and indicate the day of the most recent editorial updates at the top of our articles.