Day 22 means it's time to launch our giveaway of the New airweave Mattress Advanced! If the name airweave is sounding familiar, you may remember this Japanese brand from the Tokyo 2020 Olypmics. The company provided mattresses and bedding supplies to the Olympic athletes….and now we'll be providing an airweave mattress to one lucky Sleepopolis winner!
The New airweave Mattress Advanced has three firmness options in one mattresses — by rearranging the three DUAL MODE airfiber blocks in the mattress, you can customize the bed to the right firmness for you. I think stomach sleepers in particular will enjoy this airweave mattress, as it provides a firm and supportive sleep surface that is great for preventing stomach sleepers' hips from sinking into the bed.
Enter below to win a New airweave Mattress Advanced!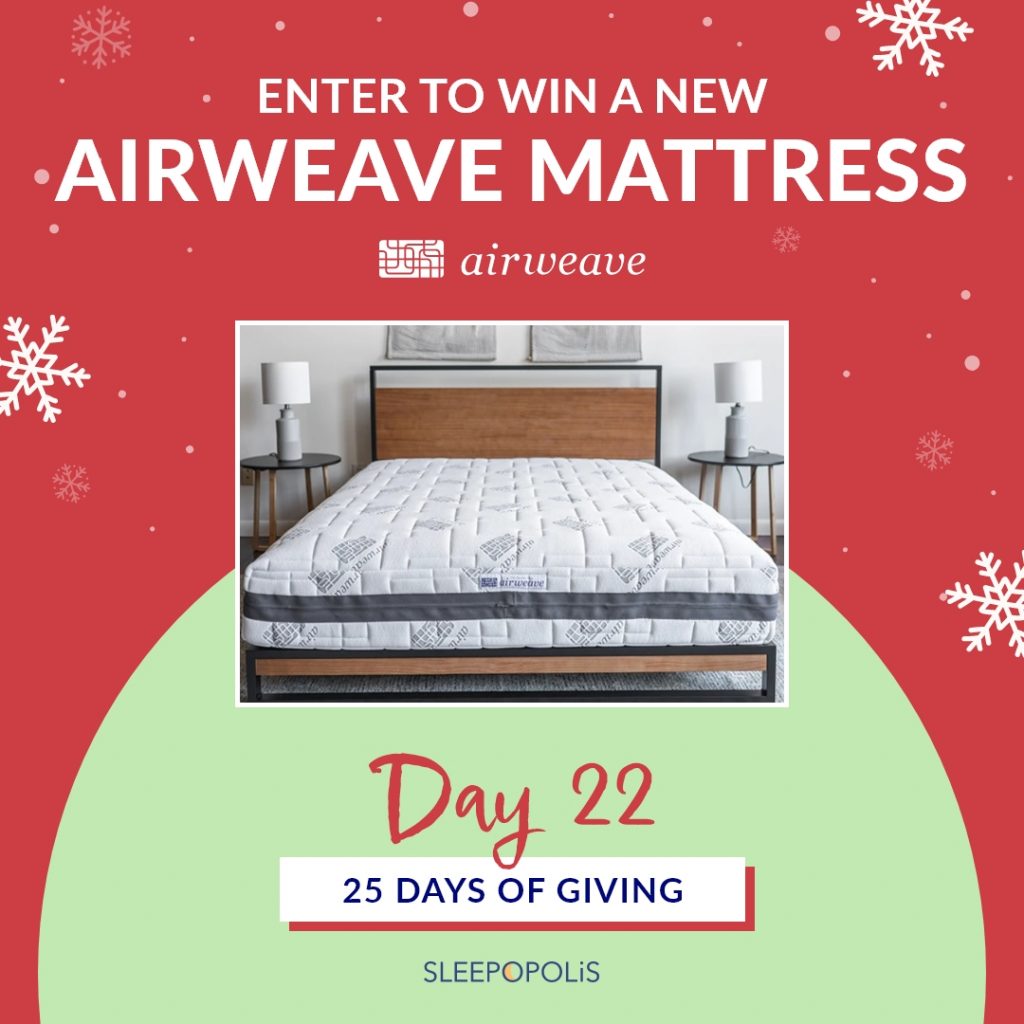 25 DoG Day 22: Win an airweave Mattress
Check out our full airweave mattress review to learn more and don't forget to take a look at our 25 Days of Giving page to see what we're giving away next!