It's the season of giving and gifts. This Holiday season Sleepopolis is launching our first annual Christmas Giveaway Spectacular! Beginning December 1, 2015 we'll be hosting 25 giveaways in 25 days with over $20,000 in prizes! You'll have a chance to enter to win a new prize every day!
All of the prizes for the giveaways have been listed down below along with their start and end dates. If you're in need for a new mattress, foundation, sheet set, pillow, or other great sleep products, here's your chance to win big! A new giveaway will open up each day with a new chance to win!
In addition to the season of gifts, it's also the season of giving. The Sleepopolis Christmas Giveaway Spectacular helps to support those in need and giving a hand to men, women, and children who need it most. See below how Sleepopolis is helping and how you can help to.
Join the Season of Giving
This is the time of year to really dig deep and help those who need it the most. During the Sleepopolis 25 day giveaway, you will notice one of the entry methods involves making a charitable donation. By selecting this entry method, you will have the opportunity to donate to the Sleepopolis Charity Drive to help change and save lives. This entry method is an honor system. If you decide to entry via donation please consider donating at least $1.00.
This year the Sleepopolis Giveaway Spectacular is supporting the Phoenix Dream Center.
Phoenix is the sex trade capital of the USA. The proximity of Phoenix to the Mexican border and its population size make it a hotbed of sexual exploitation, entrapping women and young girls into a life of addition, prostitution, and abuse. The Phoenix Dream Center helps to release girls and women from this life, bringing them out of bondage and giving them a place to be physically and emotionally restored. Additionally, the Phoenix Dream Center helps foster kids who age out of the system, feeds the hungry and homeless (about 12,000 meals per week), and helps other men, women, and children who need help. If you would like to learn more about the Phoenix Dream Center, click here.
After all giveaways have concluded 100% of the funds collected will be donated directly to the Phoenix Dream Center. Thank you in advance for your donations and your commitment to help saving lives!
Giveaway Details & Rules
We're giving away one (1) brand new sleeping product (unless otherwise specified on the individual giveaway rules). One winner will be selected at the conclusion of each giveaway.
Duration: The first giveaway will launch on 12/1/15 and the last giveaway will launch on 12/25/15. Each giveaway will run for a period of 3-25 days. All giveaways will be concluded by 1/2/16.
Prizes: One (1) prize for each giveaway (unless otherwise specified on the individual giveaway rules). One (1) winner will be chosen per giveaway. See full list of prizes above.
Entries: Only entries verified through the Gleam voting widget above will be counted. You may enter multiple times. Total number of entries will vary based on each specific giveaway day.
Winner: One (1) prize winner will be randomly selected, for each giveaway, based on the pool of entries at the conclusion of each giveaway. Winners will be contacted no later than 48 hours after the giveaway's deadline. Each winner will have 24 hours to respond by email. Non-response will result in disqualification and a new winner will be selected. Winners must provide a US mailing address, email address, and phone number to be able to claim their prize.
Eligibility: U.S. residents only. Must be 18 or older to enter.
No purchase necessary to enter
Cheating: Voting manipulation and spam attempts will automatically be invalidated. Engaging in voting manipulation or other contest manipulation may result in disqualification at the sole discretion of Sleepopolis.
Sponsors
This giveaway would not be possible without the help of our sponsors. I would like to thank each and every company that donated to this year's Sleepopolis Christmas Giveaway Spectacular. Without their help the size and awesome-factor of this giveaway couldn't have happened. Thank you!
The following two tabs change content below.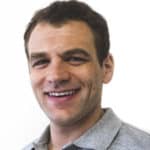 Logan Block
Logan is the Director of Content at Sleepopolis and the main mattress man around these parts. A Buffalo native, Logan spent several years working in project management in both Boston and New York City. In his free time Logan likes walking his dog, lifting weights, and searching for the best cheeseburger in New York City.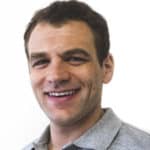 Latest posts by Logan Block (see all)