For Day 4 of the 25 Days of Giving we are very pleased to announce the BedJet V2 Climate Control System giveaway! This piece of technology is absolutely fantastic. It's a mattress add-on that blows warm or cool air into your bed so that you can perfectly manage your sleeping temperature (note – you can split it by side as well, in case you and your partner prefer different temperatures. The winner will receive 1 BedJet V2 and 1 Dual Zone AirComforter sheet for their bed.
The BedJet works with any mattress, so scroll down and enter now!
BedJet V2 Climate Comfort System

The BedJet is really unlike any other bedroom product I've tested, it's both unique and effective! Check out my review below to see how it works:

For more info on the BedJet, check out my full BedJet review. And when you're done, make sure to enter other mattress and sleep product giveaways this month!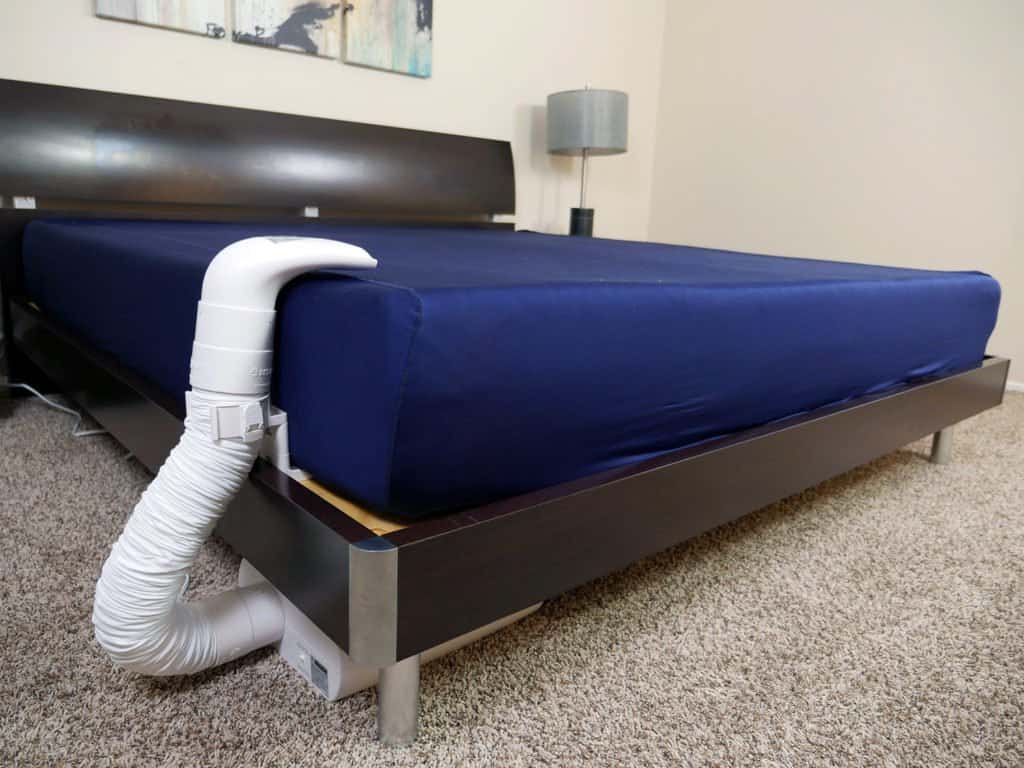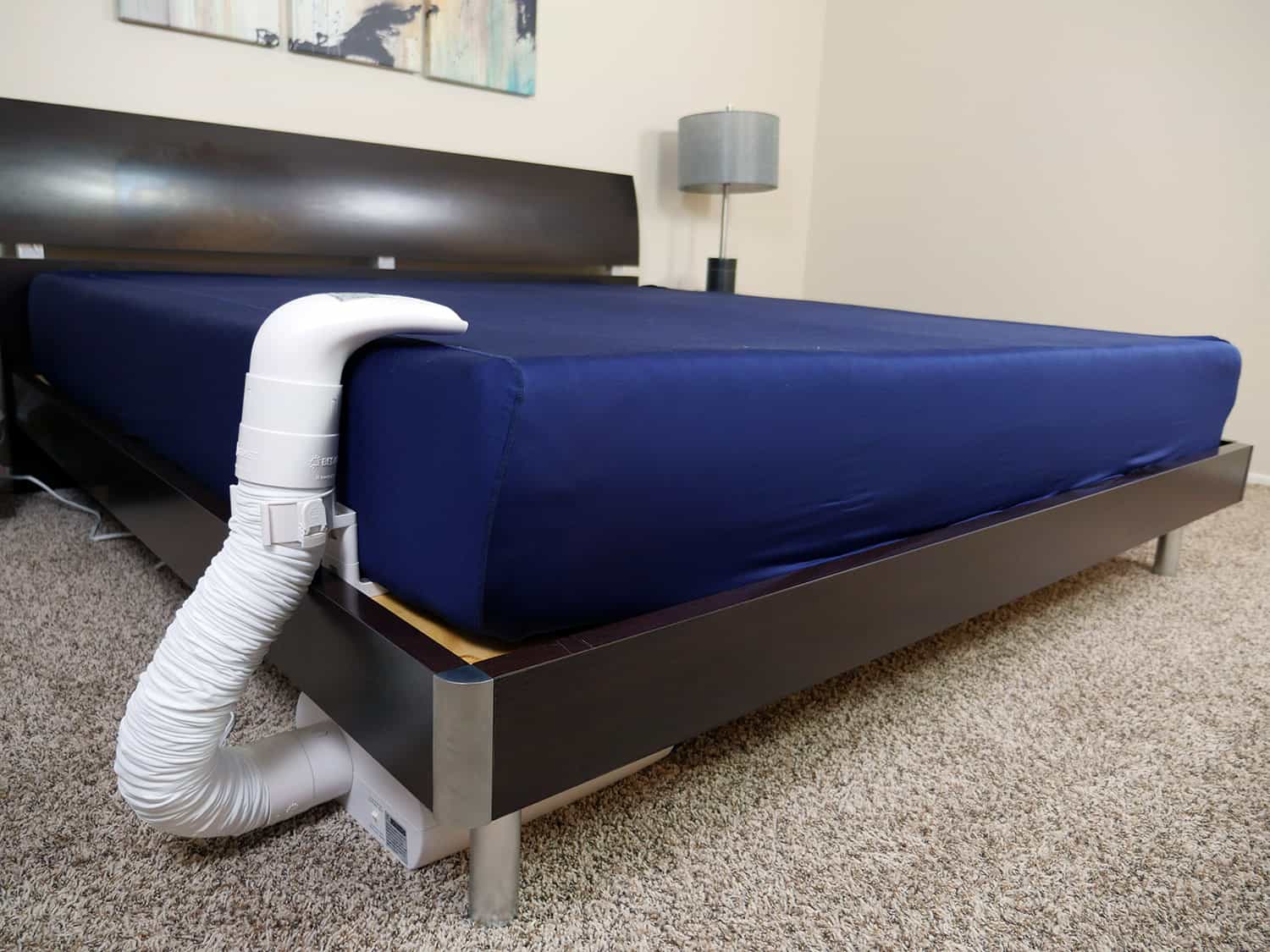 If you're not the winner, don't worry. BedJet's huge 40% OFF Holiday Sale was just extended, but only while supplies last! If you want to own or gift a BedJet – now's your change to do it at the lowest sale prices of the year