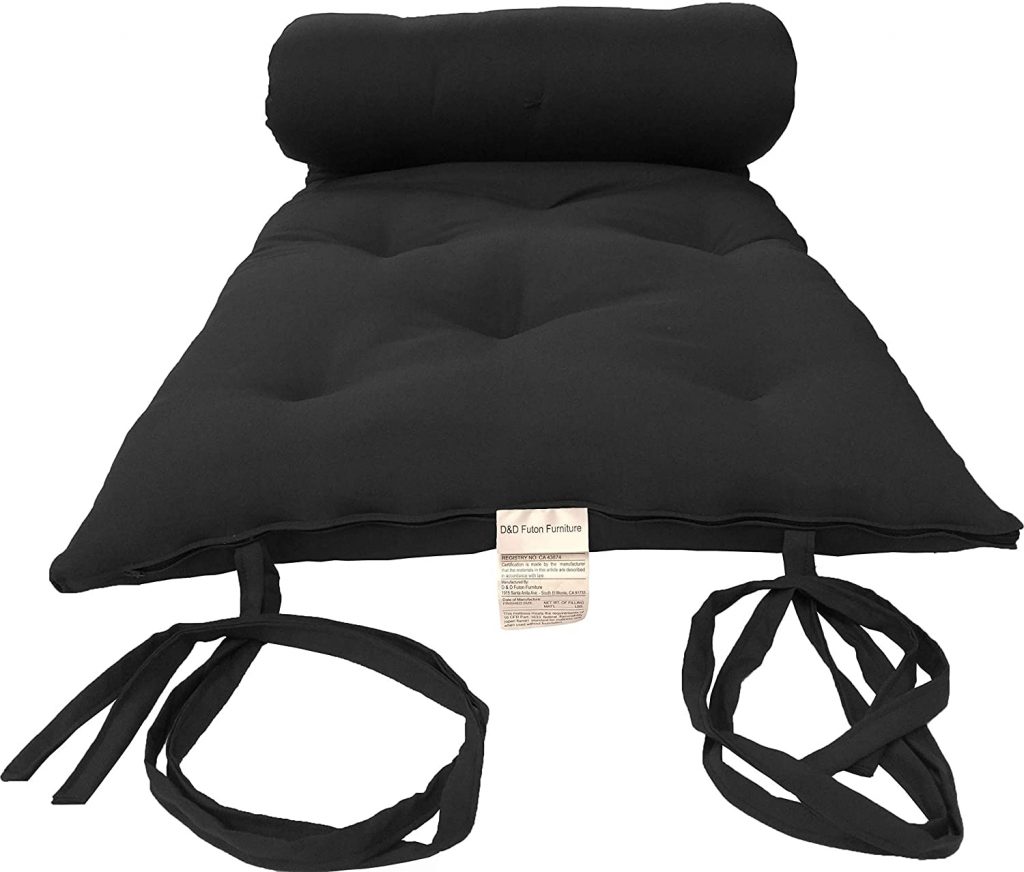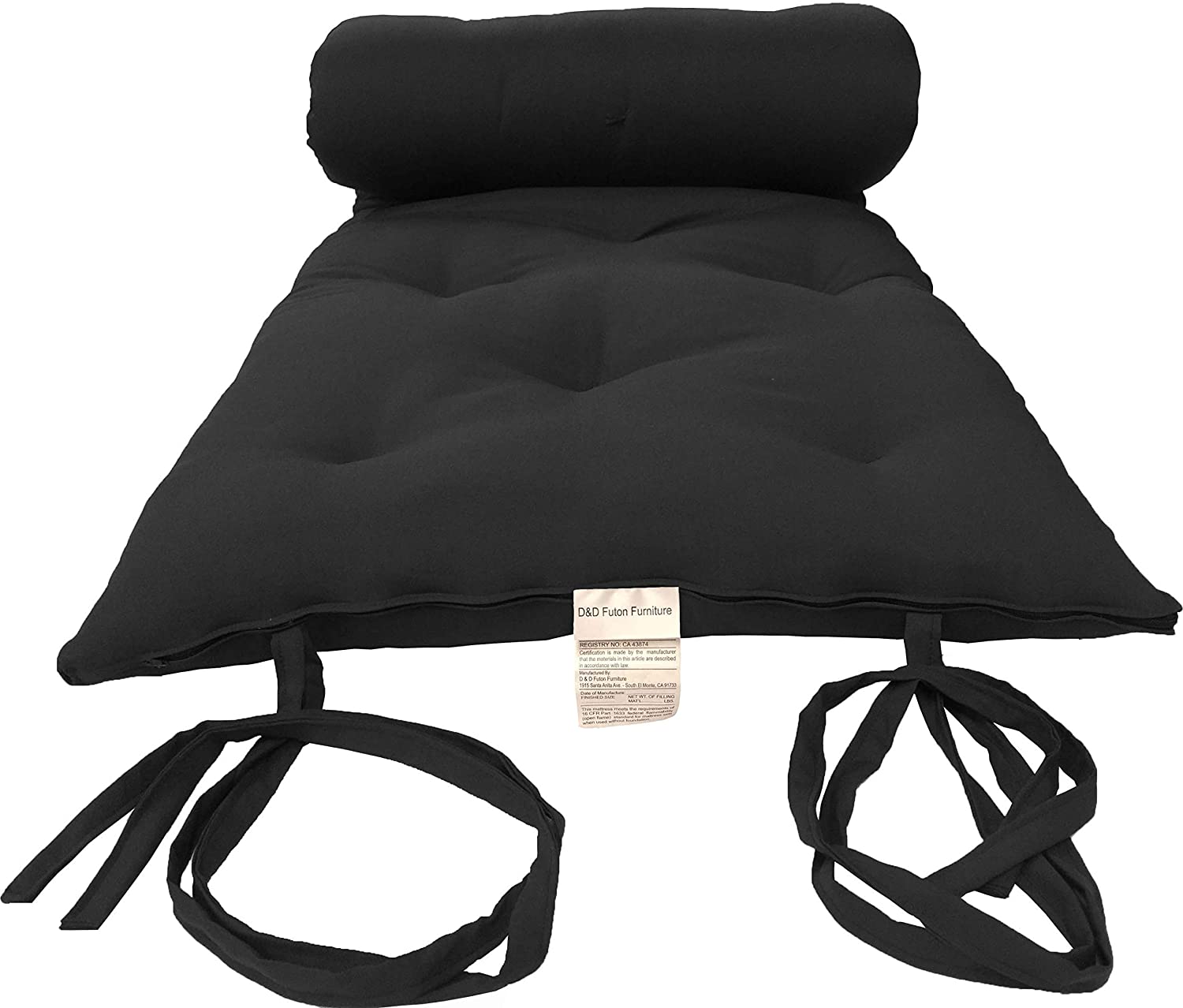 According to the World Health Organization's Mortality Database, Japan currently has an average life expectancy of 84.3 years (for context, the global average life expectancy is 73.3 years). This is attributed to a variety of factors, including diet, lifestyle, and a decline in tobacco consumption. But could it also have something to do with sleep?
While we're not scientists here at Sleepopolis (just Certified Sleep Science Coaches), we can tell you that one of the essential parts of traditional Japanese culture is the shikibuton — also known as a Japanese futon — a rollable floor mattress that's used for daily sleeping. And given its thin design, it might be hard to imagine that it can offer any comfort. But it can, indeed. Below, we invite you to check out the five best Japanese futon mattresses.
The 5 Best Japanese Futon Mattresses
Disclaimer: The content on Sleepopolis is meant to be informative, but shouldn't replace advice or treatment from a medical professional. If you experience chronic pain or discomfort while sleeping, it's best to consult a healthcare professional.
Expert Opinion
The FULI has proudly claimed its place in this review of the top-rated Japanese futon mattresses because of its design, durability, and support. Its construction consists of three layers and measures around 2.5 inches thick when fully expanded, which should help provide plenty of cushioning between you and the floor. You can roll up the futon during the day and easily stow it when it's not in use.
Pros of the FULI Japanese Futon Mattress:
For taller individuals, the FULI is available in extra-long sizes that can offer added space.
Hot sleepers should be able to stay cool, thanks to the breathable weave of its cotton cover. This should also appeal to anyone who lives in a humid climate or doesn't have a space to air out their mattress.
This mattress is antimicrobial and dust mite-repellant, which makes it a great option for anyone prone to allergies.
Cons of the FULI Japanese Futon Mattress:
It's on the pricier side compared to other products on this list.
Because it's thicker than many other Japanese futon mattresses, it might take some time to fully expand.
Expert Opinion
We believe this classic shikibuton by EMOOR is one of the most authentic options on the market because it's made by skilled craftsmen in Japan. It features a sandwich-like design with a firm polyester pad surrounded by soft fiberfill pads. This construction allows the mattress to conform to your body shape while still supporting the correct spinal alignment. As an added bonus, the polyester pad has anti-sagging properties and should be highly durable as long as you follow the care instructions.
Pros of the EMOOR Japanese Futon Mattress
The fluffy fibers and natural cotton cover help prevent the EMOOR from sleeping hot. The fibers are designed to adjust to your body temperature and maintain an optimal microclimate while you sleep.
The futon offers an even surface and large sizes such as queen, king, and semi-double XL, so it should give you enough room to stretch if you sleep with a partner.
The polyester pad and soft padding should help back pain sufferers maintain a proper alignment, which can prevent further pain.
Cons of the EMOOR Japanese Futon Mattress
Some users have reported that the mattress isn't as tall as advertised.
The EMOOR may feel a bit thin to heavy sleepers over 250 pounds.
The MAXYOYO is our best affordable futon mattress because of its competitive pricing — under $150 for a queen size, and that's before any promotions or discounts. However, it still offers the support and cushioning needed to feel comfortable on the floor. Its construction uses high-density foam and polyester comfort layers to provide necessary back support.
Pros of the MAXYOYO Japanese Floor Mattress
The cost-effective pricing makes this an excellent option for new homes, guest rooms, and student dorms.
The denser foams help keep the hips and spine aligned, and pressure areas relieved. 
A microfiber cover helps keep the futon mattress free of dust and allergens, both of which are known to collect when a mattress is on the floor.
Cons of the MAXYOYO Japanese Floor Mattress
It may not feel cushioning or thick enough due to its material and thickness, especially if you're a heavier sleeper.
What makes Natural Home's Organic Shiki Futon Mattress stand out is its natural composition. Both the cover and the filling use organic cotton, so it's not only 100 percent safe for sensitive people, but also super-breathable and easy to clean. Even though it's kept on the floor, the mattress is less likely to allow for allergen build-up.
Pros of the Organic Shiki Futon Mattress
This model has a medium feel (even medium firm if you aren't that heavy), so it can deliver proper support for your back and keep you elevated above the floor.

Another bonus of the elevation is that it helps hot sleepers stay cool. The materials of the mattress — such as the natural cotton — are also thermoregulating.
It's designed to be rolled up for easy storage.
Cons of the Organic Shiki Futon Mattress
It has a higher price point and may not work for budget shoppers.
It may have a faint, grassy odor upon arrival, so you'll want to air out your mattress out before sleeping on it.
Looking for a good Japanese futon mattress that would feel comfortable any time of the year? Then you should certainly consider the Natural Wool & Organic Cotton Shiki Futon Mattress. Also created by Natural Home, this model uses natural wool that can help you achieve a temperature-neutral sleeping environment, regardless of the weather outside. Wool is naturally breathable and does an excellent job at wicking away extra moisture. So this mattress should sleep neutral when it's hot outside, while locking in your body heat and keeping you warm when the temperature is lower.
Pros of the Natural Wool & Organic Cotton Shiki Futon Mattress
While most Japanese futon mattresses come in standard sizes and offer only one thickness (especially cheaper models), the Shiki wool mattress goes beyond that. You can pick between two thickness options and different size variations, including eastern king and extra-long full double.
The extra-long variation means there's a comfy option for you with extra space for your legs. This makes it a good option for tall sleepers.
Because this futon mattress has a rather soft feel, it should be ideal for side sleepers and lightweight individuals looking for gentle support and a decent amount of cradling.
Cons of the Natural Wool & Organic Cotton Shiki Futon Mattress
It may not be supportive enough for heavier users (i.e. sleepers over 250 pounds).
As with Natural Home's standard Shiki Futon Mattress, there's a chance that it may have a slight grassy odor upon arrival. But it should go away within 48 hours.
Japanese Traditions in Sleep at a Glance
A futon is a traditional type of bedding that has been used in Japan for decades. Most Japanese families lived in small houses — with usually just one room for all the family members — so in order to make the most of the tiny space, they used mattresses that could be easily folded away during the day.
The term 'traditional floor futon' typically refers to one item, but actually, a traditional Japanese bed included a set of elements:
shikibuton, or the "spreading futon" — a mattress that you spread on the floor to sleep on.
kakebuton, or the "covering futon" — a duvet cover that fits the size of the futon.
makura — a small pillow that is put on the futon.
The shikibuton is generally between 2 and 3 inches thick. However, some models may reach 4 inches. Hand-crafted models mostly use natural cotton as the filling, because of its density and great insulating properties. Mass-produced futons may feature a memory foam core layer for better support. The cover can be made of cotton or bamboo fabric: both these materials wick away moisture and promote airflow inside the futon.
Now, you may want to pair your futon with a tatami mat made of bamboo straws. This elevates the futon from the bare ground and improves heat and moisture removal. Also, the tatami feels softer than the floor and could make your futon more comfortable. Note that Japanese futons are used for sleeping only because they're typically too soft and pliable to create a comfortable spot for leisure or sexual activities.  Also, since futons lie on the floor and are more exposed to humidity, they need to be aired out daily to prevent mold development and funky odors.
How to Choose a Good Japanese Futon
Here are some factors we recommend you pay attention to when choosing a traditional Japanese floor mattress.
Check the Size
Most modern shikibutons are made in standard mattress sizes, such as twin, full, queen, or king. So, make your choice based on your needs. An average weight couple may feel comfortable even on a full size mattress, while larger sleepers might need a queen or even a king. At the same time, a single sleeper will benefit from a lightweight twin size model.
Consider the Materials of Japanese Futon Mattresses
Fun fact: Japanese futons were originally stuffed with horsehair, reeds, or rice straw. Today, however, most of them use folded or rolled cotton layers or synthetic fibers as the filling. Cotton is more breathable and initially hypoallergenic, while synthetic fibers have better durability and don't form lumps over time. Along with that, some futons feature a thin layer of foam for better support and more pronounced cradling.
The cover is important, too. Some manufacturers might use various chemicals to enhance the antimicrobial properties of their futons, so it's always a good idea to check this before purchase. Especially if you have allergies.
Finally, some Japanese-style futons come with a protective cover that won't allow dust and debris to build up inside. This cover is often removable, so you can take it off and wash it, which makes the maintenance easier.
Think About the Maintenance
The dust and moisture can make even the best Japanese futon wear out quickly. The best way to prevent this is to air out your futon regularly and expose it to direct sunlight. But if you don't have the space for that, here are some alternative methods:
Opt for heavy-duty materials. Cotton or synthetic fabrics with a tight weave are able to let the air in while keeping the dust out.
Purchase a cover or a protector. An encasement will protect the futon from accidental spills and stains or bed bugs, which is especially helpful if you live in an apartment.
Wash your futon. It's a good idea to use a laundromat for this purpose, as a standard household washer may be too small. Also, note that not all shikibutons are washable or tumble dryer-friendly. Some of them might allow only dry cleaning, so be sure to check the manufacturer care instructions before you do something with them.
Outline the Price
Even though Japanese futons are a relatively affordable type of mattress, you still need to understand how much you may have to spend on it. A model with basic features may cost you about $100, but some more luxurious and thicker options could cost as much as $300 or even more.
Who Should Not Buy a Japanese Futon?
Sleeping on a Japanese futon can be an excellent space-saving solution for many people. That being said, this bed alternative might not work for everyone. For instance, people with knee pain or back pain might have some trouble getting up, as Japanese futons typically sit on the ground.
Sleeping on a Japanese futon might not work for people who tend to get cold easily (for instance, sleepers with blood circulation issues). After all, lying so close to the ground can result in drafts and cooler sleep, which isn't suited for everyone.
Shoppers should also think about their storage options. Futons are usually big and require a lot of space when rolled up. Some people simply might not have a spot in their home to keep a bulky futon.
FAQ
Where Can I Buy a Japanese Futon?

You can buy a Japanese futon at local furniture stores, big-chain stores, or online. Buying online can be more convenient as there is typically more of a selection available, and you have the ability to buy from authentic Japanese futon manufacturers. You can also compare reviews online from other customers so you know if a product will suit your needs or not.
What's the best Japanese futon?

If we had to pick just one, we'd go with the FULI Japanese futon. It's well-made and promises durability. Additionally, it looks sleek and luxurious, and should fit comfortably into most living spaces.
How long does it take to get used to a Japanese futon mattress?

While it will likely vary from person to person, we think most folks should get accustomed to sleeping on a Japanese futon after a week or so.