You might remember reading about Allswell on Sleepopolis — the bedding company launched in February of this year, complete with mattresses, pillows, throws and more.
Allswell especially caught our eye when they renamed their King-sized bed to "Supreme Queen" during Women's History Month — a strong, feminist nod towards gender equality during a time when political and social views seem to be seeping into every retail brand (beds included).
Also check out our review of the Allswell mattress.
Now, the provocative brand is at it again, this time with their Mother's Day #BanTheBrunch campaign. The gist is while many moms go out for brunch on Mother's Day, they're not always looking forward to it. They have the bear the brunt of making the reservation, getting the kids in the car, fixing themselves up to look nice, and more.
#BanTheBrunch is a Mother's Day movement that encourages moms to stay in bed, whether that's cuddling with your kids, eating breakfast in bed, or watching Netflix all day.
Allswell has claimed they asked over 1,000 moms what they really wanted to do on Mother's Day, and 65% said they would rather have breakfast in bed than go out for brunch. (I couldn't find this exact survey, so we unfortunately can't share what that mom population looked like.) Other stats include how almost half of moms said they'd feel guilty telling their families they just want to stay home in bed on Mother's Day, and nearly two in five moms said staying in bed all day would be a Mother's Day dream.
Also check out this five-minute activity to do before bed for a good night's sleep!
Actress Busy Philipps (you might know her from Freaks and Geeks or Dawson's Creek) has kicked off #BanTheBrunch by saying on social why she wants to stay in bed. You can participate as well! Allswell is also encouraging all moms to participate online; if you post videos or photos on Instagram sharing your Mother's Day plans with the #BanTheBrunch, one grand prize winner will receive an Allswell mattress and two runners-up will receive a $500 gift card for the Allswell Home site.
Hey guys, quick PSA: I'm so over going out to brunch on Mother's Day. All I want this year is to spend the day in bed. Guessing I'm not alone. Join me and @allswellhome to #BanTheBrunch and just stay in bed. After all, it's our day to be the #SupremeQueen. #sponsored pic.twitter.com/Lu4owxk4jX

— Busy Philipps (@BusyPhilipps) May 4, 2018
Allswell is also doing a little promo until 5/31/18: You get $100 off your mattress purchase with code BANTHEBRUNCH. (A classic Queen mattress is $855.)
It seems like this campaign is well aligned with Allswell's overall values. hen we interviewed their CEO Arlyn Davich earlier this month, we asked her what Allswell's goals are in regards to providing a good night's sleep. She responded:
"In order to sleep well, we need to feel at ease. And while having your home reflect your values and style isn't going to get you all the way there, it certainly helps. That's how our name came to be: Allswell is a philosophy that we think leads to a life well lived. It's being able to achieve that inner calm/joyful feeling both the tough days and in life's perfect moments."
So whether you're a mom, have a mom, or simply want to celebrate motherhood this upcoming Sunday, perhaps join in on the #BanTheBrunch movement, or at least advocate for breakfast in bed.
Featured Image: @allswellhome on Instagram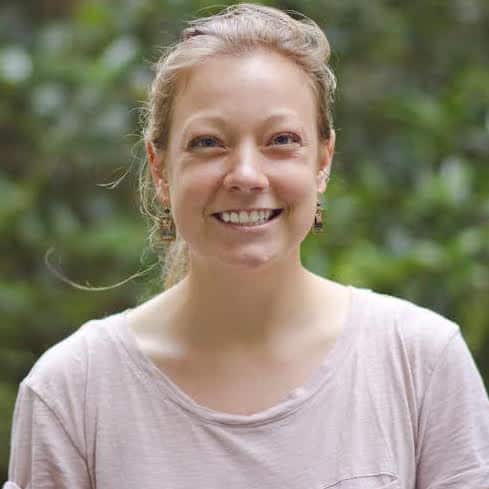 Laura Schwecherl
Laura is a journalist with nearly a decade of experience reporting and covering topics in the health, fitness, and wellness space. She is also a marketing consultant, where she works with impact-oriented startups to build marketing and editorial strategies. Outside of work, you can find her reading Murakami novels, writing amateur poetry, or trail running in her hometown, Boulder, Colorado.