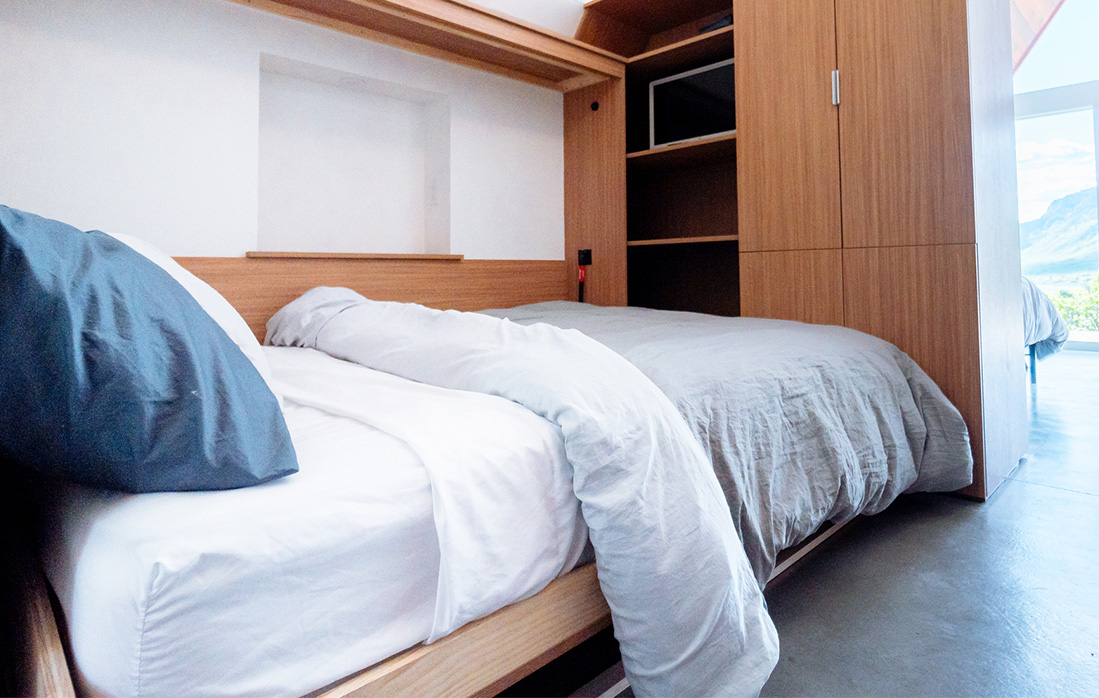 Have you recently purchased a wall bed? If your answer is yes, a new recall should be on your radar.
The Canadian company Bestar along with the U.S. Consumer Product Safety Commission (CPSC) have announced that all wall beds sold between June 2014 through March 22 by Bestar have been recalled. The recall includes about 129,000 wall beds, with 53,000 attributed to sales in Canada. The beds were sold on Amazon, Wayfair, Costco, and Cymax.
What prompted the recall? 
If you're familiar with the Murphy bed, you know that these types of beds are meant to be stored up against or within a wall and attached. The recall cites "serious impact and crush hazards," in the beds affected by the recall. In 2018, a 79-year-old woman died after a Bestar bed fell on her. An additional sixty reports of bruising and injury have been filed.
This Bestar recall includes the Nebula, PUR, Versatile, Edge, Cielo, Audrea, Lumina, Orion and Novello Full, and Queen Wall Beds that cost between $1,650 and $2,200. 
Tips for Consumers Impacted by Bestar Wall Bed Recall
If your wall bed is a part of this recall, listen up. 
If you are certain

that your wall bed is included, immediately stop using your bed.

Using a

professional installer

for beds that require installation is advised. Bestar promises to

reimburse reinstallation costs

ranging from

$170 – $207 for Above Top Shelf wall beds or $338 – $414 for Below Top Shelf wall beds.

Contact Bestar to receive installation assistance

if you are unable to find a quote within that price range

, but they assure you that reasonable costs outside of the above-mentioned range will be reimbursed as long as

proper documentation

is provided.

If you are unsure

if your bed is included, you are entitled to a free inspection.
For additional questions and concerns, consumers can contact Bestar toll-free at 888-912-8458 Monday through Friday from 8 a.m. to 5 p.m. ET, email at Bestar8577@stericycle.com, or online at https://www.bestar.com/wall-bed-recall or www.bestar.com. Click "WALL BED SAFETY RECALL" at top of the page for more information.
Carley Prendergast
Carley is a former Staff Writer at Sleepopolis. She is a Certified Sleep Science Coach who wrote news, sleep health content, and managed our newsletter.