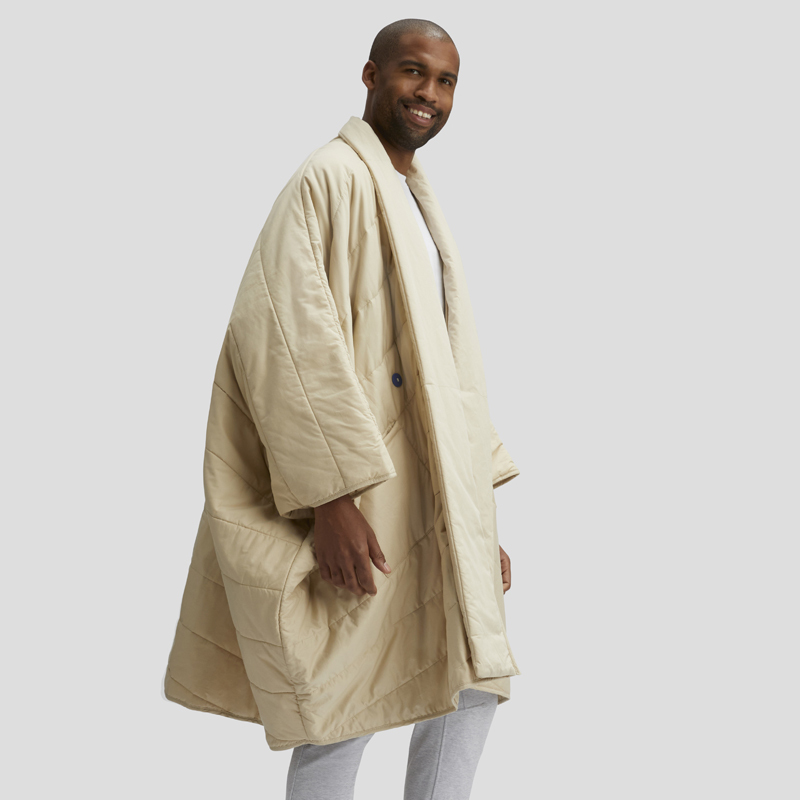 Extra, extra, sleep all about it! We have breaking snooze news. Sleep giant, Casper, launched in 2014 and has quickly become one of the most popular mattress brands on the market. Now, they're bringing you sleepwear! Introducing the new Snoozewear collection. Products are available today, January 25th, both online and in stores. The collection includes a robe, slippers, and sleep mask. Think of your bed's comfort, paired with movable, cozy, loungewear. Let's take a quick look at the goodies you can start shopping today!
Snoozewear Robe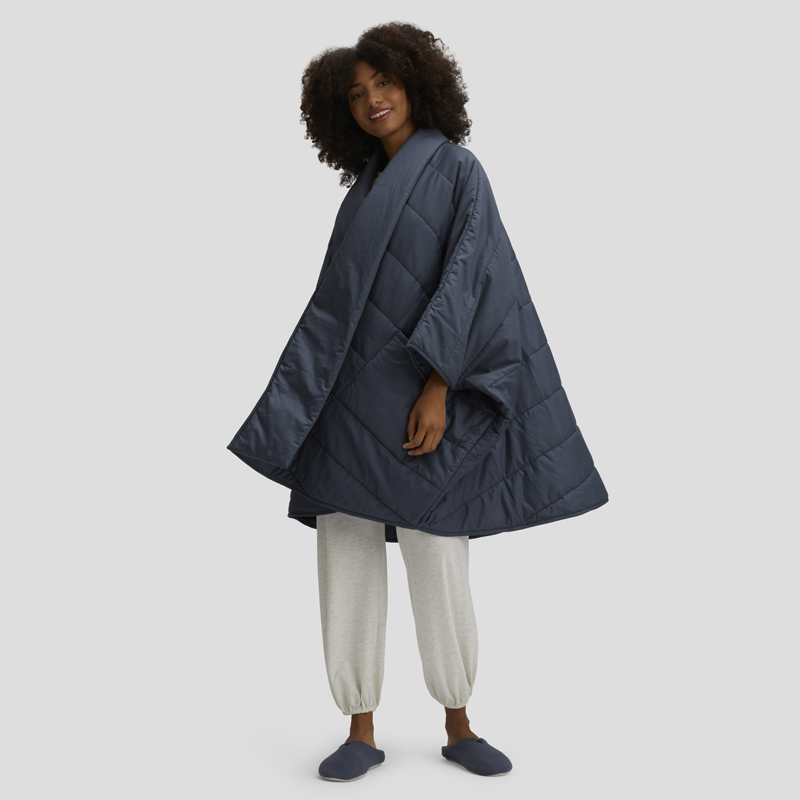 Haven't you heard? Duvet-like robes are all the rage. All the comfort of your comforter, without limiting you to just the bed, thanks to its 100% cotton shell and 100% poly fill. Coming in White, Indigo, and Oatmilk colors, conquer all the cozy nooks in your home with the Snoozewear Robe! Available for $169 in Small, Medium, and Large. 
Snoozewear Slippers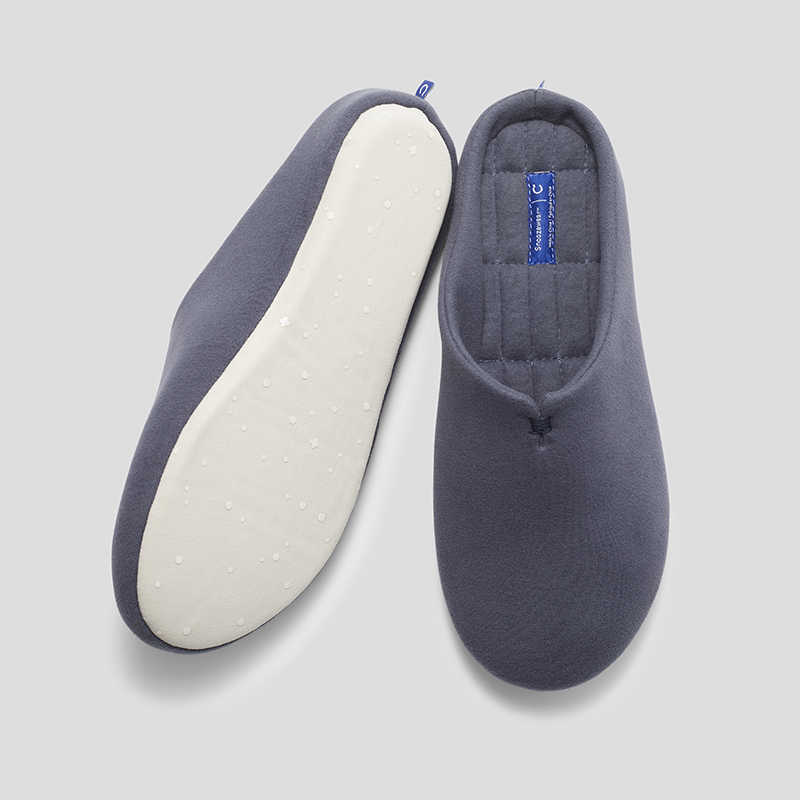 These are just too good. This Indigo-colored robe is made up of 90% cotton jersey blend shell, poly fill & lining, and a poly ultra-suede bottom with a silicone grip pattern. The soft foam insole and durable microsuede outsole create the perfectly snug combo for kicking up your feet all day long. Available for $59 in the following sizes: Small (W 7-8/M 6-7), Medium (W 9-10/M 8-9), Large (W 11-12/ M 10-11), and Extra Large (M 12-13).
Snoozewear Sleep Mask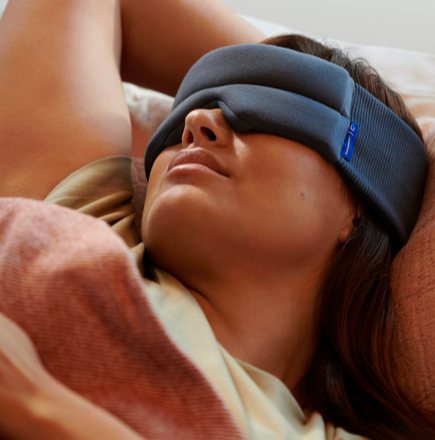 Get ready for an Indigo mask with all the dependability of black-out curtains and the perfect plushness of a memory foam mattress. With its 100% cotton front panel with memory foam fill, and a cotton/poly/spandex blend in its ribbed, jersey back band, the Snoozewear Sleep Mask isn't just for the eyes. Enjoy blocking out light AND sound with this breathable, stretchy mask. It offers all the pressure-free comfort and none of the outside distractions. Available for $49 in one size only.
After looking at this collection, it's safe to say we'll have ten of everything. Are you ready to sleep and lounge better with Casper? Check out the Snoozewear collection, in-stores and online, today!
Carley Prendergast
Carley is a former Staff Writer at Sleepopolis. She is a Certified Sleep Science Coach who wrote news, sleep health content, and managed our newsletter.