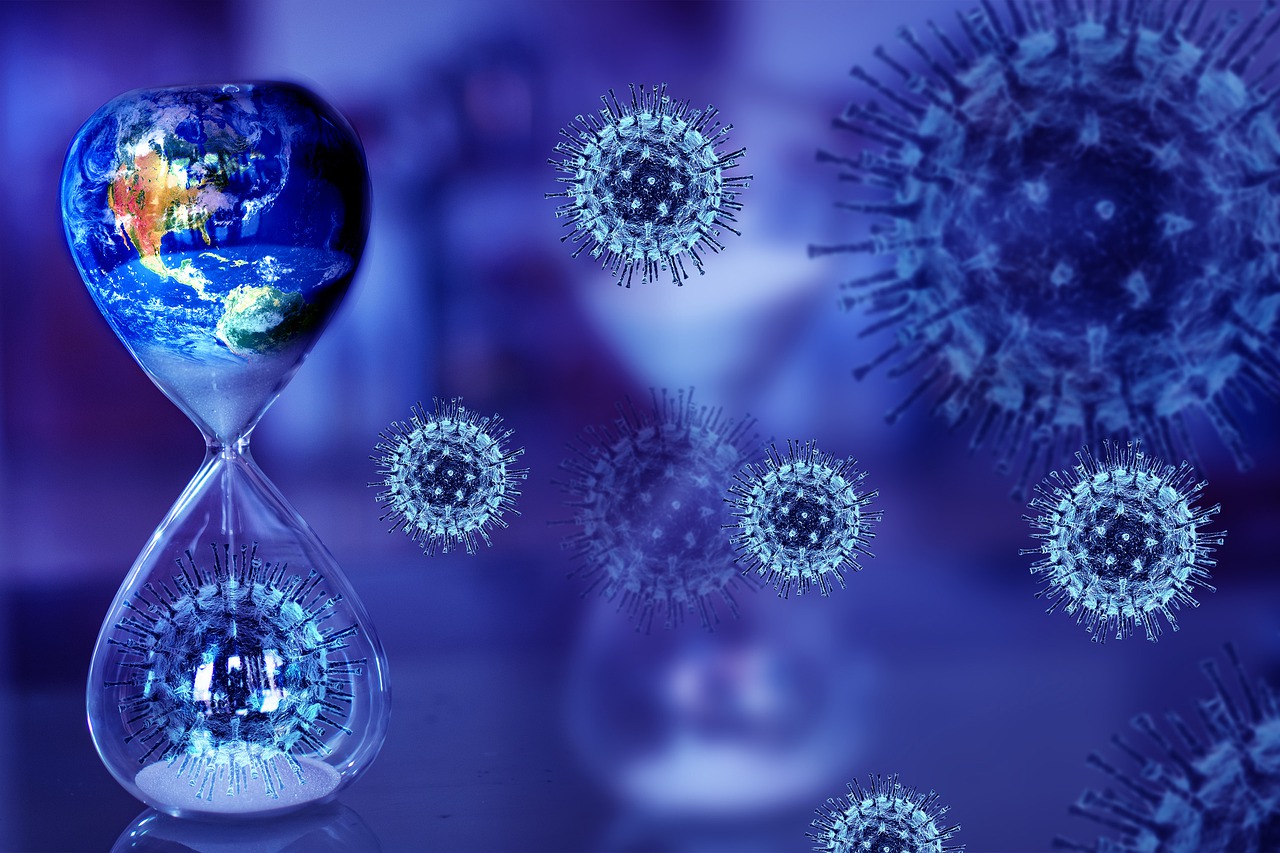 Whether you're familiar with insomnia or a self-described insomniac, many of us are no strangers to a sleepless night. But, did you know that you or someone you love may be experiencing loss of sleep because of the pandemic?
As a result of the pandemic, many experts are referring to the uptick in poor sleep as "COVID-somnia." Loretta Colvin, a nurse practitioner at sleep services at SSM Health St. Clare Hospital in Fenton, Missouri, told Fox 2 that anxiety is likely a reason for those worrying about the pandemic, and suggests they seek help from a medical professional.
The article cited the American Academy of Sleep Medicine (AASM), which found that 57% of Americans say they're having trouble falling or staying asleep. The AASM also found that 46% of people reported sleeping less, 45% reported experiencing worse sleep quality, and 36% reported having more disturbing dreams. 
Jennifer Martin, a licensed clinical psychologist who is president-elect of the AASM board of directors, is quoted in the AASM article linked above, saying that the stressors for this type of insomnia include fears about COVID-19, concerns for the health of loved ones, finances, and isolation. Martin also notes that being intentional about both your sleep habits and routines could be the key to getting back on track. She recommends maintaining a sleep schedule, turning off electronics, relaxing in the evenings, and creating a peaceful sleep environment around you.
Daniel A. Barone, MD, FAASM, FAAN, associate medical director of the Weill Cornell Center for Sleep Medicine, told Neurology Today that another key factor in ditching the COVID blues is sunlight. "If people aren't leaving their homes because of fear of COVID-19, if they're not going to work as they once did, then they aren't getting that daily exposure to sunlight in the morning. That can disrupt their internal clock." 
Sunlight is seriously good for you, so get those rays when you can. Not only can natural light boost your mood for better sleep during the pandemic, but TIME also notes how dependent our mood can be on sunlight as the seasons change. One's mood is directly linked to serotonin release, which is often called the "happy chemical," and can help you feel more satisfied and calm. Seasonal Affective Disorder (SAD) is also quite common when the seasons change —days become shorter and we're forced to be in our homes more often, causing seasonal depression. With COVID and the "winter blues" happening currently, it makes your routine all the more important.
My advice? Listen to your body. Consume healthy foods and drinks, get outside, exercise, put down the phones before bed, and get to sleep and wake up at a reasonable hour each day. 
If you or someone you know needs assistance or are experiencing severe insomnia, anxiety, or any other mental health concerns, consider calling the National Alliance on Mental Illness helpline (1-800-950-NAMI) anytime Monday through Friday from 10 a.m. to 10 p.m. The Substance Abuse and Mental Health Services Administration (SAMHSA) also has a free and confidential, 24/7, treatment referral helpline (1-800-662-HELP.)
Carley Prendergast
Carley is a former Staff Writer at Sleepopolis. She is a Certified Sleep Science Coach who wrote news, sleep health content, and managed our newsletter.