Mattress and bedding company Purple has been on the rise ever since its founding in 2015, joining the ranks of other successful bed-in-the-box companies like Casper, Saatva, Tuft & Needle, and Leesa. Purple has claimed they've created "the world's first no-pressure mattress" that is scientifically engineered to adapt to pressure points, stay cool, and prevent motion transfer.
While you're here, see our latest Purple Mattress review.
Just yesterday, the company released its Quarter One results, along with a transcript of its earnings call with CEO Terry Pearce and CFO Mark Anderson Watkins.
The overall results? So far, so good for 2018. Newly appointed CEO Terry Peace (as of 60 days ago) first took the stage on the call, opening with net revenue results, which increased over 100% from Q1 2017, at $61 million. He explains this growth was mainly due to higher demand in their direct consumer channel, thanks to heavy marketing investments and strategic messaging focused on mattress technology. In his words:
Our learnings over the last 60 days have included additional insight into the evolving competitive landscape and factors affecting the costs of DTC marketing, which has required that we adjust our forecast to continue our drive for rapid but importantly also sustainable and profitable growth.
Pearce also announced that in partnership with Mattress Firm, Purple will expand into an additional 73 stores by Q3 in 2018, which will place them in 190 total stores nationwide.
In case you missed it: Parachute is opening in NYC
As most self-aware and honest CEO's do, Pearce also admitted to growing pains the company experienced in the last quarter, pointing to issues when working to improve their quality control procedures and production process. The team is also focused on improving their reporting system and operating data so they can run the business more effectively.
When CFO Mark Anderson Watson took over, he (naturally) went over more of the numbers. In addition to re-announcing their net revenue increase (which was slightly higher than their initial estimates), he also explained Purple's gross profit dollars were up to $26.4 million, compared to $14.3 million during Q1 in 2017.
Purple Innovation $PRPL Posts Quarterly Earnings Results, Beats Estimates By $0.09 EPS https://t.co/Z2Gj75yqxU

— Week Herald (@WeekHerald) May 16, 2018
This gross margin was actually under their expected goal. Watson says this was for two reasons:
First, we incurred inventory adjustments related to inefficiencies we experienced in quality control and manufacturing process as we scaled the production of the new mattresses to meet higher than expected demand. Second, we experienced higher freight costs during the first quarter associated with the online launch of the new mattress model as we initially flat-packed the new models as opposed to rolling them to achieve our February launch date.
Overall, it looks like Purple and its innovative Purple and Purple Hybrid mattresses is continuing to do well for itself. It will be interesting to see how their overall success continues to pan out as the bed-in-a-box industry continues to grow.
In Pearce's words, he's quite confident of their own growth:
"Purple is growing. It's thriving. It's very healthy. We are doing the right things to keep Purple on track. And we feel our investors out there and we want to support everything it takes to make Purple as successful as we hope to be."
Featured Image: @lifeonpurple on Instagram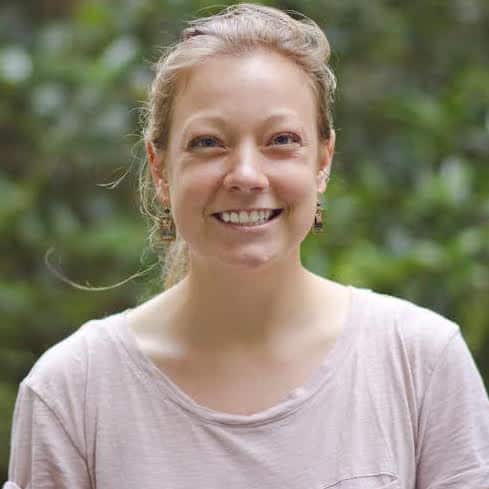 Laura Schwecherl
Laura is a journalist with nearly a decade of experience reporting and covering topics in the health, fitness, and wellness space. She is also a marketing consultant, where she works with impact-oriented startups to build marketing and editorial strategies. Outside of work, you can find her reading Murakami novels, writing amateur poetry, or trail running in her hometown, Boulder, Colorado.