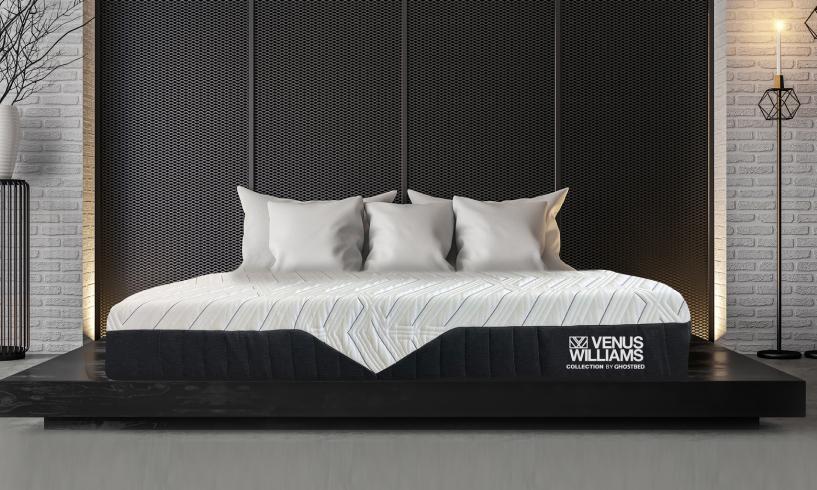 Do you love tennis, fantastic athletes, and good sleep? Well, Venus Williams and GhostBed are here with a collaboration that's sure to put those interests to good use! Introducing the Venus Williams Collection by GhostBed.
In an interview with Furniture Today, tennis star Venus said the partnership with GhostBed came about quite organically, with the common goal of "helping more people get better sleep." She credited her passions for design (she has her own interior design company, VStarr), wellness, and self-care as being big motivators for this special collection.
Venus called sleep "essential" to her training routine, stating, "When you don't get the rest you need, you don't perform the same way." She said she feels the collaboration is a perfect match for her because of how much she values sleep in her everyday life. Her family even has a sleep-themed nickname for her – Rip Van Winkle!
Venus Williams Legend and Legend Hybrid
Now, let's talk about the Venus Williams Legend mattress. Listen up, athletes. This new bed, co-designed by Venus, is designed specifically for recovery and performance.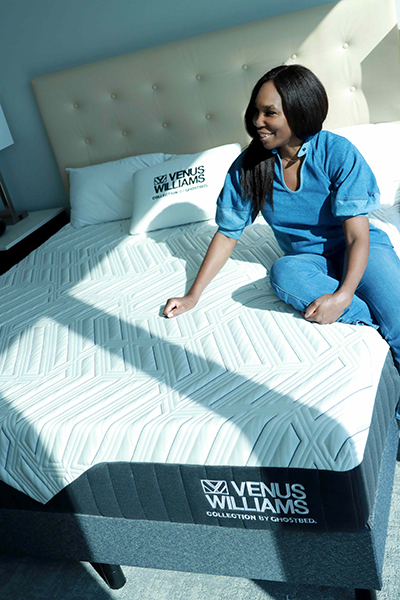 With its aptly named Venus Performance Cover, you're in store for a cool-to-the-touch feel and eco-friendly bed. It also features a unique Venus Layer infused with far infrared minerals in 2-inches of memory foam. The Venus Williams Legend comes in two models: an all-foam mattress with a medium feel, and the Venus Williams Legend Hybrid, a foam and spring hybrid with a medium-plush feel.
This first-of-its-kind infrared technology targets body heat, absorbs it like a sponge, and reflects that infrared light right back to you, according to GhostBed. The company says this light penetrates deep while you sleep, promoting blood flow and circulation. The technology aims to speed up muscle recovery, boost energy, and regulate body temperature. What more could an athlete want?
You can now pre-order this bed ($1,995 for queen-sized all-foam, and $2,195 for the hybrid) in the United States and Canada, and get $200 off the Venus Williams Legend Mattress plus two Luxury Pillows for a $190 value —  bringing it to a total of $390 in savings! Don't mind me, just tapping *add to cart*.