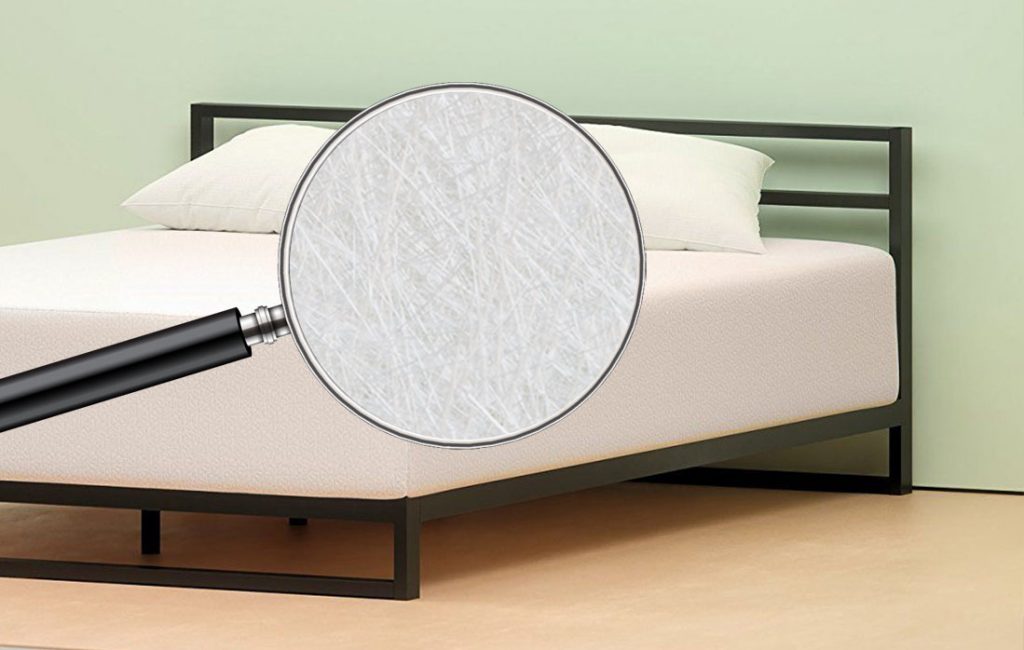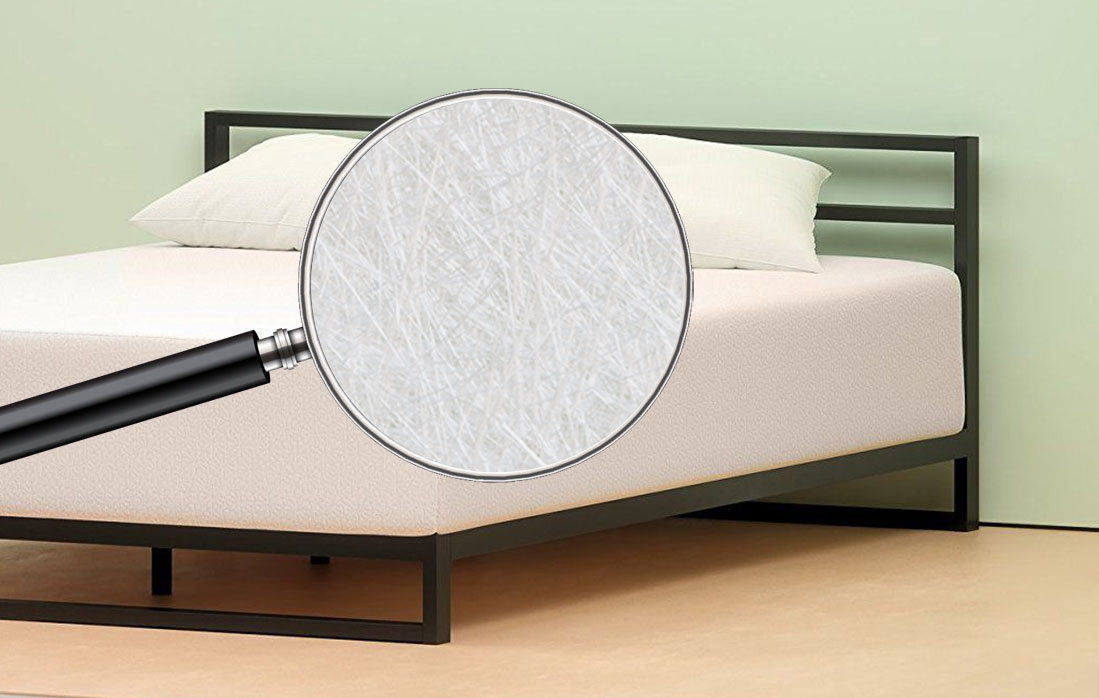 Zinus mattresses are a best seller on Amazon, but based on a recent class-action suit filed in Sacramento, this mattress is alleged to be a health hazard. This is one of multiple lawsuits against this company. 
In 2020, Amanda Chandler and Robert Durham filed one of the earliest class-action lawsuits against Zinus and the companies that sold Zinus mattresses. The companies named in the suit included Amazon, Walmart, Ebay, Target, and Wayfair. 
The suit claims that popular models of Zinus mattresses contain fiberglass which can be released from the mattress into their surrounding environments, including their homes. The suit says that the company provided inadequate warning labels about how the fiberglass could be released in the atmosphere. 
Chandler and Durham jointly purchased a Zinus mattress from Walmart. The lawsuit states the mattress "contained a removable outer cover equipped with a zipper. A mattress tag which read in part "62% Glass Fibers" was attached to the outer cover." 
However, they claim, the tag failed to warn the user to not remove the outer cover, failed to warn if the cover was removed there could be fiberglass exposure, failed to warn not wash the outer cover, and failed to warn the user of the injuries and property damage fiberglass exposure may cause. 
This suit was amended in April 2021, to include Vanessa Gutierrez. A recent article from the Los Angeles Times outlines Gutierrez's journey after purchasing a Zinus mattress for her daughter. 
Gutierrez told the LAT that she bought the $400 mattress on Amazon, but it has since cost her $20,000 in damages, including medical bills. According to the LAT, she was offered $1,000 for compensation by Zinus, which she declined. 
A district judge dismissed non-Illinois residents' claims within the 2021 suit, including Gutierrez, finding no connection between their claims and Zinus' dealings in Illinois. 
Guiterrez is now the lead plaintiff in a class action lawsuit filed in Sacramento this July against the manufacturer of the mattress, Zinus. Within this lawsuit it's alleged the fiberglass fibers within the mattress can escape to cause health problems and environmental contamination. The suit is currently waiting for judge approval of the class status. 
In the LAT article Guiterrez explained that she never removed or opened the outer cover of the mattress. 
"It's not hyperbole to say that this has ravaged thousands of individuals' lives from across the United States," James Radcliffe, a personal injury lawyer with Cueto Law, told the Times. 
Fiberglass is a common material in mattresses, especially foam mattresses and mattress covers. It is made up of glass and reinforced plastic. Fiberglass is used because it acts as a cheap flame retardant. According to the Consumer Product Safety Commission, since 2007 mattresses are required to meet federal safety standards for open-flame fire resistance. 
Fiberglass is common due to its low-cost material, making it a cheap way for manufacturers to meet the standard for flame resistance requirements. Other more expensive alternatives include cotton, wool, rayon, latex, and proprietary blends. 
Fiberglass can be potentially harmful, but that's only if you're directly exposed to it. CEO of Innerbody Research Eric Rodriguez affirms that fiberglass shouldn't bother you unless the mattress is damaged. "Fiberglass inside a mattress is okay if it stays in," he says, "but if it gets out, it can wreak havoc on your house and your health." 
Within our fiberglass guide, there are ways to detect if a mattress could contain fiberglass, including checking for low priced mattresses. 
Zinus is still a best selling bed-in-box mattress on Amazon, with an overall 4.4 stars and over 135,00 reviews for their Green Tea Mattress. As of September 12th, this mattress is sold for $299 for a queen. There is no mention of fiberglass in the product description and it is only mentioned in some reviews from consumers. 
Zinus did not respond to us with a comment. A Zinus spokesperson told the LA Times;
"A lawsuit and related misinformation campaign is misleading consumers about the type of mattress materials used to comply with fire regulations and protect our customers. The type of chemical-free fire safety material that we use is standard in the mattress industry across all price points. The Consumer Product Safety Commission has found that this type of material is "not considered hazardous," and various regulatory agencies and authoritative scientific bodies have concluded that exposure to this type of material does not pose a risk of chronic health effects. To protect the internal fire barrier, customers should not remove the outer mattress cover. The label discloses the contents of the mattress and warns against removing the outer cover. Zinus mattresses currently being sold include locked zippers without pull tabs and an additional sewn-in label that warns against removing the outer cover. For all these reasons, we look forward to defending the composition and construction of our products in court, should that be necessary, and are confident we will prevail."