Side sleepers: Listen up. The Beyond Down Gel Fiber Side Sleeper pillow has "side sleeper" in its name, meaning it is specifically designed for people who (surprise!) sleep on their side. If that's you, this means you need a pillow that is typically firm and thick to fill the space between the mattress and your neck while properly supporting your spine alignment.
In addition to being built for side sleepers (we'll get into that more below), this pillow is filled with micro denier gel fiber that mimics goose down, meaning you can get a taste of a luxury product without the price tag and avoid an allergy issues that could occur if you sleep on real down feathers.
I am a side sleeper myself, so I was interested to see how the pillow would fare, and if the gel filling did truly feel like down while giving my head and neck the support it needs. Continue reading for the whole story, or scroll to the bottom for a handy summary.
Beyond Down Side Sleeper Pillow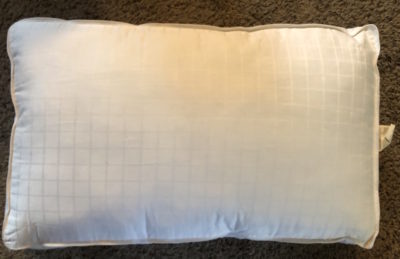 Built with thick down alternative, the Beyond Down pillow is ideal for back and side sleepers.
Sleepopolis Score
4.10 / 5
Read Full Review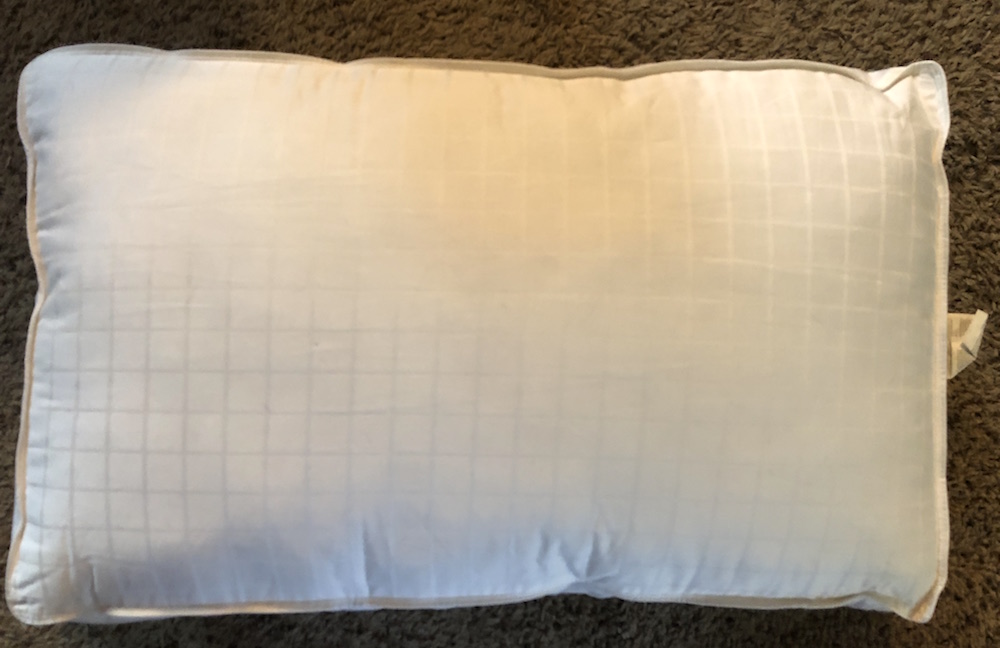 Construction & Feel
The Beyond Down Gel pillow is advertised as a "luxurious synthetic down pillow" filled with micro-denier gel fiber that mimics the feeling of "600 fill power down." (Fill power indicates quality, loft, and how long a pillow will retain its firmness. In this case, 600 means that the down feather clusters are smaller and the pillow will feel firm.)
In addition to the gel fiber fill, there is a gusset (an extra piece of material that gives a pillow extra, boxy structure) that is crafted with double needle corded edges and made to help with loft and lift—another good sign for side sleepers! As far as the cover goes, it's made with 300 thread count, 100% cotton, and is threaded with a square weave to add an extra smidge of body to the pillow. I can testify that the cover is pretty soft! I'd give it a 7 out of 10 (with 10 being the softest thing imaginable).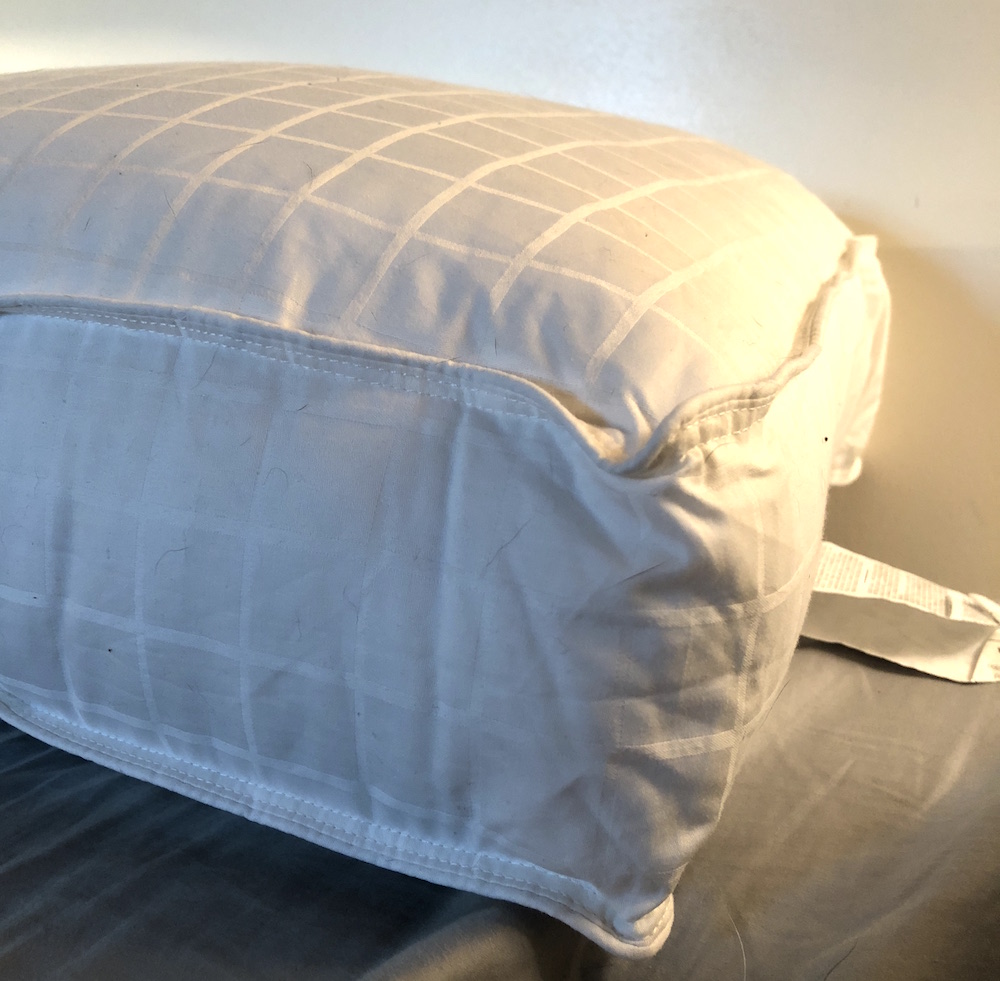 At first touch, this pillow really does feel like down—you can scrunch it up or fold it down, and it won't bunch—rather, it will retain its shape. Additionally, it's both hypoallergenic and machine washable, so there's nothing you need to worry about when it comes to maintaining your own health, or the health of your pillow.
Other Details
100% Cotton
Made in the USA
Comes in Standard (22" x 16" x 5") Queen (20" x 30" x 4.5") and King (31.5" x 15.5" x 5") sizes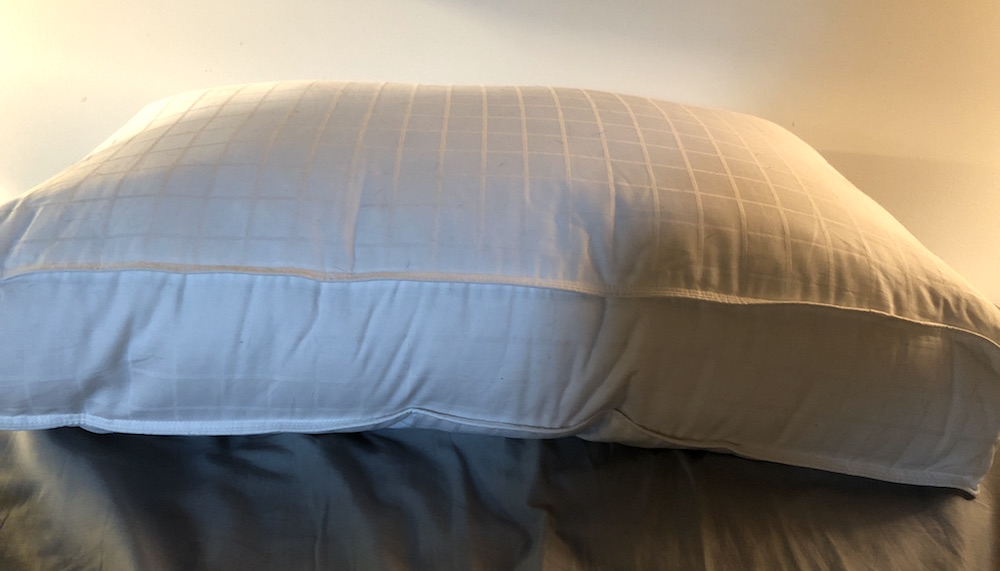 My Experience
The Beyond Down Gel Fiber Side Sleeper Pillow came shipped pretty minimally— loosely wrapped in a simple plastic bag for protection. After I unwrapped it, I played around with the bounce and lift; I squished and smooshed it to see if it indeed felt like down. While it is pretty noticeably not filled with feathers, it did have similar qualities: it is super soft and has a plush and airy feel. That, coupled with the gusset, meant I was ready for it to support my neck and side-sleeping habits while still feeling like I was "sleeping on a cloud."
However, I was disappointed to discover it didn't support my neck the way I wanted. When I went to bed, I noticed right away that this pillow is really soft, but up to the point where it felt like it was flattening out. Even with the gusset, I didn't feel like I had the neck support I needed. I plumped the pillow around, and while it didn't bunch or flatten when I was using my hand, my head was a different story. It couldn't fully support the weight of my head and I felt a large lack of support across the backside of my body. I woke up the next morning having tossed and turned a few times throughout the night. My neck was also a little stiff and my shoulders were sore.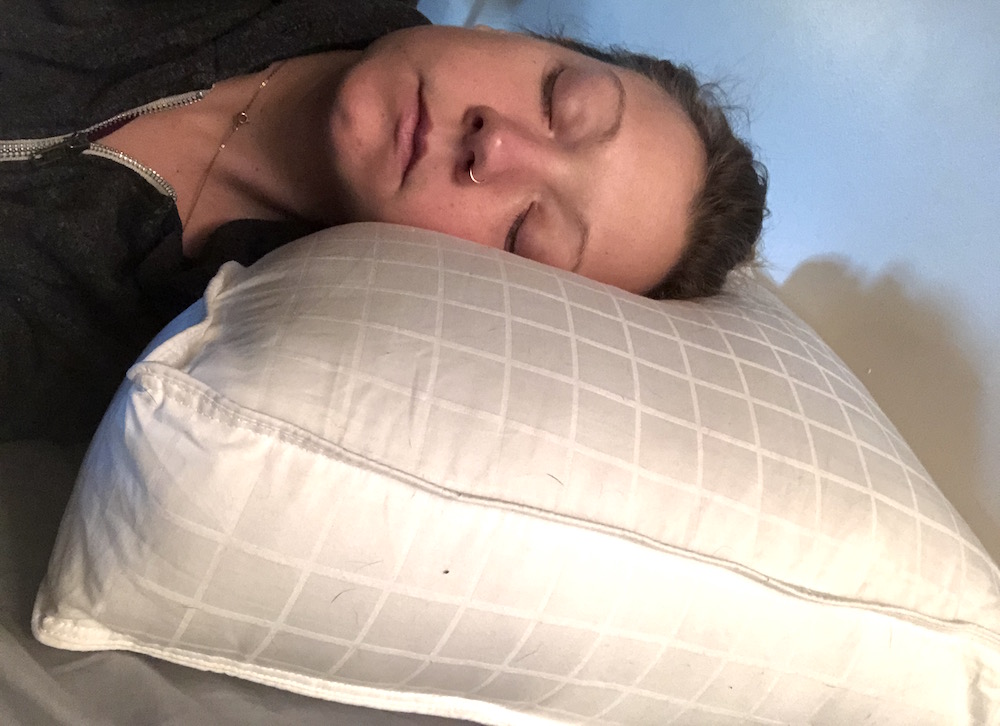 Essentially, I don't think this pillow is a good option for side sleepers. Unfortunately, the gusset just doesn't do enough to give side sleepers enough firm support to cradle our heads, necks, and spine. However—if you are someone who sleeps on their stomach, I do think this would be a good option for you. It's soft and squishy, and does a good job of feeling like down.
Common Praises & Complaints
Unlike other standard pillows that typically have 60-65% 5-star reviews (or higher), I was surprised to see only 50% of the Beyond Down pillow reviews to have a 5 star rating.This raised an interesting flag right away.
That said, those who did give this pillow 5 stars had great experiences to share:
"This thing is fantastic — squishy, smooshable, and simultaneously soft and supportive. It's not magic, and there are no gimmicks, but it's just an especially nice ordinary pillow. It's held up pretty decently to a few years of nightly use — a little deflation, but still fluffs up pretty well, and it's nicely broken in."
"I have been using this pillow for 4 years, as a side sleeper, I've found it to be very comfy. I need to replace it because I think it has broken down over time. Overall, it has been a great pillow with good support. It is quiet and moves with me while I'm sleeping. I've been getting a good night's sleep most nights since I purchased this 4 years ago!"
Those who had less than stellar things to say raised issues similar to what I experienced: it flattens out.
"Worst pillow yet in my search for the perfect pillow. Flattens in less than 15 minutes. I need something firm that keeps its shape so as to not aggravate my neck arthritis. Not worth the money I paid."
"Very disappointed in this pillow. I had super high hopes but it has turned into the worst pillow I own. It does not stay fluffy and even with manual fluffing there are parts that are completely flat."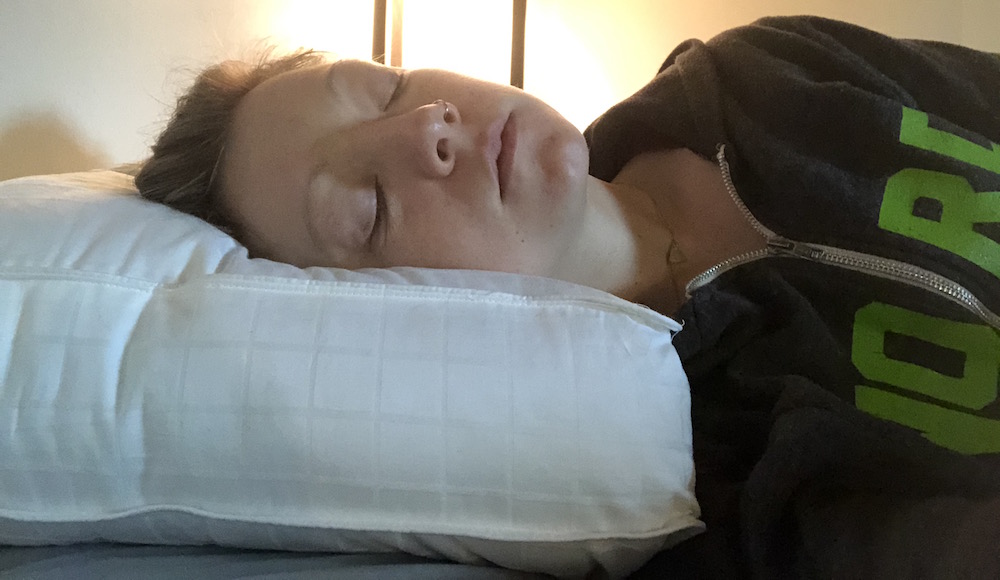 Who Should Buy It
While this pillow definitely didn't knock it out of the park, it did receive a handful of good reviews, and everyone has a different experience when it comes to what pillow works for them. If you're still intrigued, here are some specific reasons why the Beyond Down Gel Fiber pillow might be good for you:
You sleep on your stomach – While this pillow is advertised for side sleepers, it is just too soft, and is susceptible to flattening out. That said, softer and less firm pillows are typically great options for stomach sleepers, and with a pretty low price tag, could be a low-risk pillow purchase!
You want to try something that mimics down – Even with less support, this pillow does a good job at mimicking down fill. If you're curious about investing in a higher end down pillow, the Beyond Down is a good first step to seeing if this kind of filling works for you.
You're on a budget – You can purchase a Standard pillow for just $24.50, making it a great option if you don't want to empty your wallet when buying your next pillow.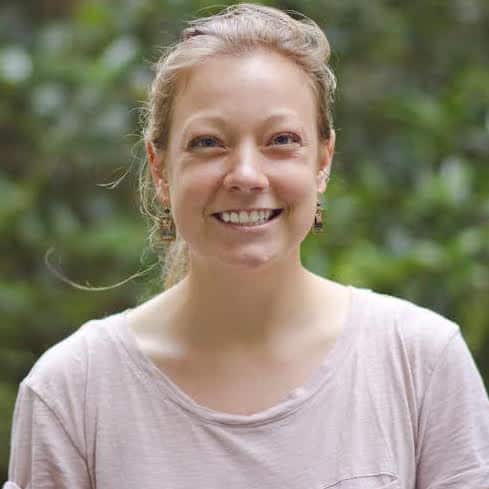 Laura Schwecherl
Laura is a journalist with nearly a decade of experience reporting and covering topics in the health, fitness, and wellness space. She is also a marketing consultant, where she works with impact-oriented startups to build marketing and editorial strategies. Outside of work, you can find her reading Murakami novels, writing amateur poetry, or trail running in her hometown, Boulder, Colorado.