Reading a bedtime story is not just an easy way to relax kids into slumber as the day winds into night; it offers a chance for the reader to connect with a child, and for the child to connect to the world. Children experience morals, far away environments, historical eras, and diverse cultures through the media they consume, and this one-on-one story-telling experience carries the weight of being so personal.
Bedtime stories play with both the inherent wisdom and the innocent wonder of children listening to them, so they have a boundless range of topics and styles to explore. A collection of books is a great way to find stories that captivate and challenge kids while sharing an entertaining evening with them. There are a lot of collections and anthologies on the market, many with similar stories. We evaluated some of the more popular texts and made a choice of our top picks: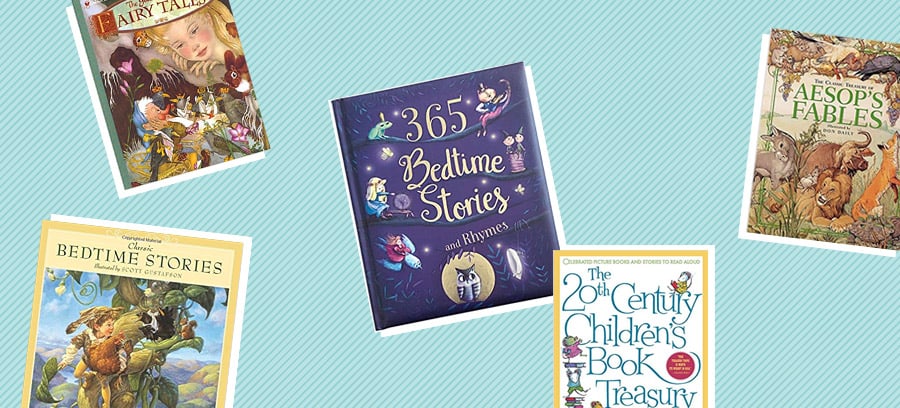 Editor's Choice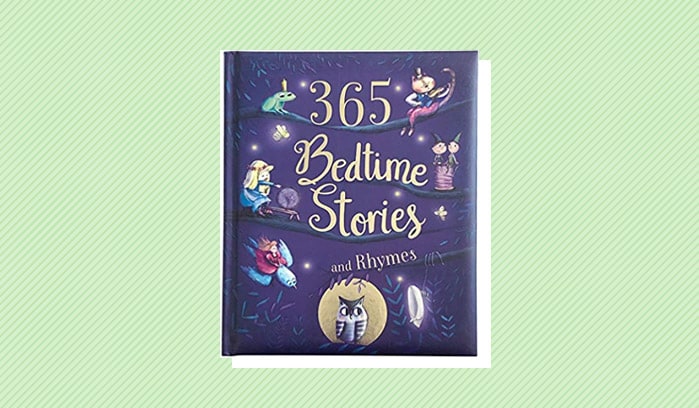 365 Bedtime Stories and Rhymes
Pros:
Long and short options. This story book is designed to let parents adapt to the needs of their child on any given night. While some books only have long stories that may not have natural stopping points, this book has both long and short stories parents can read.
365 stories. While readers will not have to adhere to a strict "one-story-a-day" rule by any means, it is nice that there are enough stories in this book for a nightly variety. This collection has more stories than most other storybooks.
Integration of illustrations and colored pages. This book is very pleasurable to look at. The illustrations are sprinkled into the text and the pages are filled with color that compliments the illustrations of each story.
Cons:
Some potty humor. While good natured, some of the stories contain what would be considered by some as "potty humor." Those looking for only classics may need to skip certain stories.
Nursery rhymes. While this book may appeal to a wide range of ages, some of the stories are indeed just nursery rhymes and skew younger than the other stories.
365 Bedtime Stories and Rhymes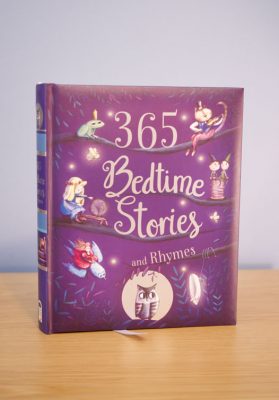 365 Bedtime Stories and Rhymes is a great collection of short stories with a wide variety of tales to tell before bed
Sleepopolis Score
4.80 / 5
The Contender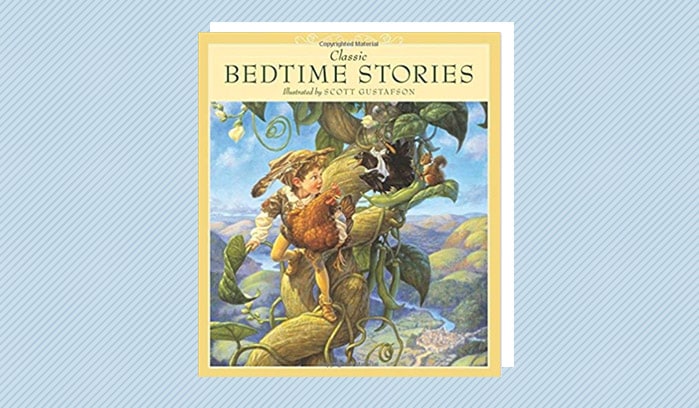 Classic Bedtime Stories
Pros:
Artwork. The paintings in this book really do a splendid job of creating an engaging visual that helps expand the imaginative capabilities of each story. Kids can take some time looking at every picture due to the level of detail.
Large pages. This book is literally big – each page is large enough for kids who are in bed or even several kids to be able to see the illustrations clearly.
Simplified stories. The author did a great job of simplifying classic stories to be digested by young minds. The heart of the stories remain but are prepared in a manner that kids can understand.
Cons:
Small font. The text in this book is relatively small as preference goes to the beautiful illustrations. Some readers will need to use reading glasses or extra light to make sure they can read the text fluidly. 
Long stories. The stories in this book are all long enough that it may take two sittings to finish.
Classic Bedtime Stories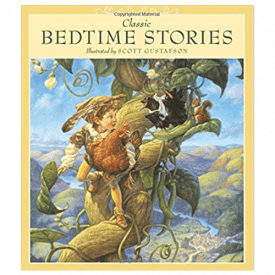 Scott Gustafson's Classic Bedtime Stories is a beautifully illustrated and colored collection of classic stories. This large book has detailed illustrations that kids will want to pore over with each story.
Best Bargain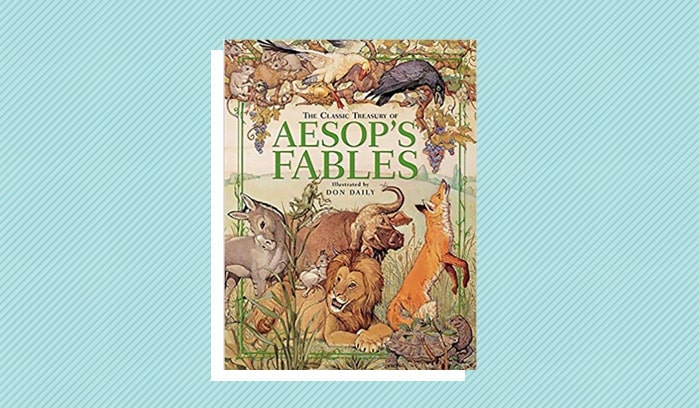 The Classic Treasury of Aesop's Fables
Pros:
Ancient classics. The great thing about Aesop's Fables is that they have literally been tested by time. This collection of stories dates back to a storyteller in ancient Greece, with each story having been passed down through generations.
Morals. Each story has a moral associated with it that the reader (or listener) should be learning. This is spelled out in text with each story.
Price. This collection of classic stories, filled with illustrations, can be found in the single digits as a hardcover edition. The paperback version is even more affordable.
Cons:
Incomplete collection. This is not a comprehensive collection of Aesop's fables, only a selection has been included. Those looking for the complete collection will have to look elsewhere.
Shortened stories. Those expecting richer retellings of Aesop's tales may be disappointed. These stories have been condensed to accommodate a sleepy child's attention span.
The Classic Treasury of Aesop's Fables
This retelling of Aesop's Fables by Don Daily includes well-done artwork to accompany the modern takes on these classics. Rich with animals and with a focus on morals, this book is one that parents will feel comfortable reading to their kids.
Sleepopolis Score
4.50 / 5
Best Modern Stories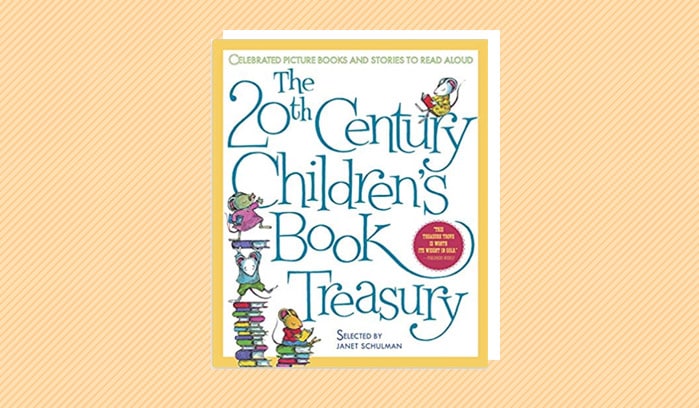 The 20th-Century Children's Book Treasury: Picture Books and Stories to Read Aloud
Pros:
Story collection. This anthology of 20th century stories has some of the more popular of recent memory. Favorites that have been included are "Curious George", "Madeline", "Where the Wild Things Are", and "The Stinky Cheese Man."
Complete stories. Whereas some collections of children's stories have paraphrased or simplified texts, this book has the originals as they were first published.
Story coding. Stores in this book are coded for age; different colors represent the various age groups that the stories are appropriate for. Great for parents with children of varying age.
Cons:
Price. Though this book has lots of great stories anthologized into one text, it is still rather expensive. The paperback can cost more than the hardcover in some cases.
Format. Because this book includes the original texts and illustrations of the primary sources, it has to cram a lot of content into one book. This makes the pages feel a bit cramped and the illustrations less discernible.
The 20-th Century Children's Book Treasury: Picture Books and Stories to Read Aloud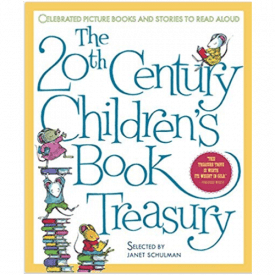 This collection of stories from the 20th century provides parents with a comprehensive set of books that they might have read as a child. With so many classics in one collection, these modern favorites can come to life again with a new generation.
Sleepopolis Score
4.80 / 5
Best Collection of Classics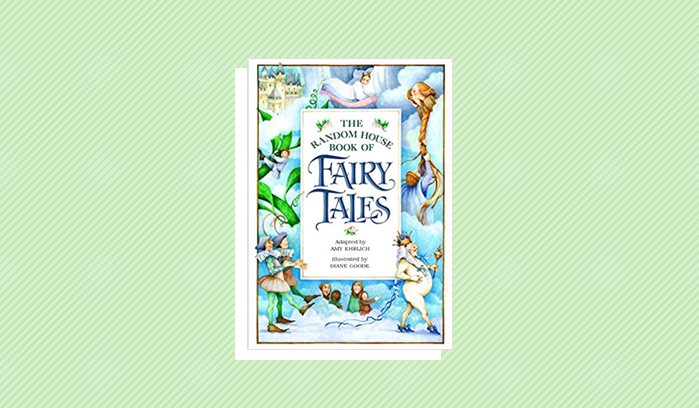 The Random House Book of Fairy Tales
Pros:
Global stories. Those who are interested in their children listening to tales from different heritages will take comfort in the diversity of different origins the stories in this book come from. Aside from common places of origin like France and Germany, this book has included fairy tales from places like England, Italy, Russia, and Denmark as well.
Nostalgia. While most children will probably be experiencing this book for the first time, the adults reading it may delight in sharing a book they enjoyed as a kid. This book has been a favorite for parents reading bedtime stories for decades.
Beautiful watercolors. The visuals in this book clearly were painted with care. They serve both to offer a window into the past when the stories were first conceived and to stir the imagination of those listening.
Cons:
Not as many illustrations as other books. This book has beautiful paintings but not as many as some story books. Readers will have to use their best story-teling skills.  
Scary drawings. The drawings are intended to be true to the original stories, but can be scary to some younger children.
The Random House Book of Fairy Tales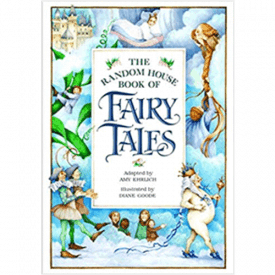 The Random House Book of Fairy Tales is a classic collection of fairy tales from around the world. This book was first published in 1985 and has been enjoyed by families ever since.
Sleepopolis Score
4.70 / 5
How We Picked
Some of the fondest memories families share are the intimate storytelling sessions before bed. It is during this time that parents and guardians can give children a comforting but educational experience. That being said, not all bedtime story books provide the same type of experience. Here is what we looked at to help us determine the key difference between books:
Illustrations
While the text is obviously the meat of these childhood stories, the illustrations are the seasoning. The illustrations provide an interpretation of the poignant moments in each story, either trying to depict another culture in an accurate impression or to create a whole new world for the children to imagine. Some artists create drawings that are very accurate and detailed while others opt for warmth and vivid colors.
Some texts use very simple drawings, even sometimes without a complete tableau. These character drawings can sometimes fill the pages, filling in black areas between text. This can be more fun for the reader than the listener, however, as there is less motivation to stop reading and show children small drawings than it is for large drawings of a scene.
Age range
One of the difficult things to manage with children is finding books that help advance a child's circle of concern and awareness of the world while keeping it understandable at the same time. Some books have more simplified storytelling with basic vocabulary and short sentence structures. These may be helpful in distilling complicated topics, but may end up missing out on some key ideas in the process.
There are some books that have collections of fables, rhymes, and poems. With this sort of variety, parents and guardians can use their own discretion when finding a story to read at night. The stories that are too simple can be skipped, while the ones that are too serious or complex can also be passed on.
Price
These types of books are not an ordinary purchase. Many books can typically be bought in paperback or even taken out for a month from a library; they are only going to be read once. However, bedtime story books can sometimes be read for years, even decades if they are passed on to the next generation or to other families.
Many story books are only available in hardcover, which makes the average price much higher than kids books that tell just one tale. Even the paperback editions can cost more than the average children's book because of volume of stories necessitates more pages and illustrations.
Tips
Not sure which bedtime story collection is right for you? Here are some things to consider before making your purchase:
How many children will be listening to these stories?

If you will be reading to one child, it is easier to find a book that fits their current comprehension level. Finding a book at a level with which a child can grow with is ideal.

If the book is going to be read to several kids at once, not only should the text be understandable for all, but having larger illustrations (and larger pages) can help aid the storytelling process.

What tone would you like to share?

Some of the newer books have more sensitive tones; they eschew the death of characters (even villains) and are more explicit about the morals being taught.

Older, standard fairy tales and bedtime stories can have more complicated language and visit more complicated subjects. This may be preferable to some readers than some of the more puerile potty humor that some newer books employ.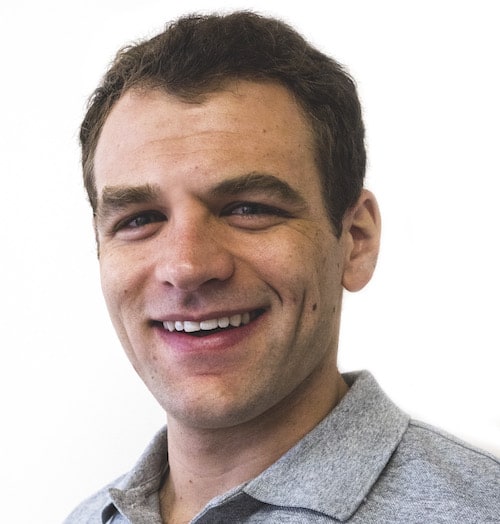 Logan Block
Logan is the former content director of Sleepopolis. As content director, he reviewed new mattresses every week and curated the comparisons, best of pages, and video guides on the site. Logan perfected his method by personally testing over 200 different mattresses, so he's not only able to discern the overall vibe of a specific bed, but to contextualize its feel within the bed-in-a-box market as a whole.