Anyone who has ever tried to watch in-flight entertainment or to listen to their favorite jams on a long flight know that sometimes the roar of the airplane can drown out almost any sound. This can make for a frustrating or incomplete listening experience. Rather than having to rewind every few seconds people are opting for noise-canceling headphones. These headphones will isolate or reduce certain background noises that will make the audio you actually want to hear sound much more clear.
There are so many different headphones options that a shopper can buy, it can be overwhelming trying to figure out which options and features might be right for you. We've tried out the leading brands to help you figure out which headphones might fit your needs. Here is what we found out: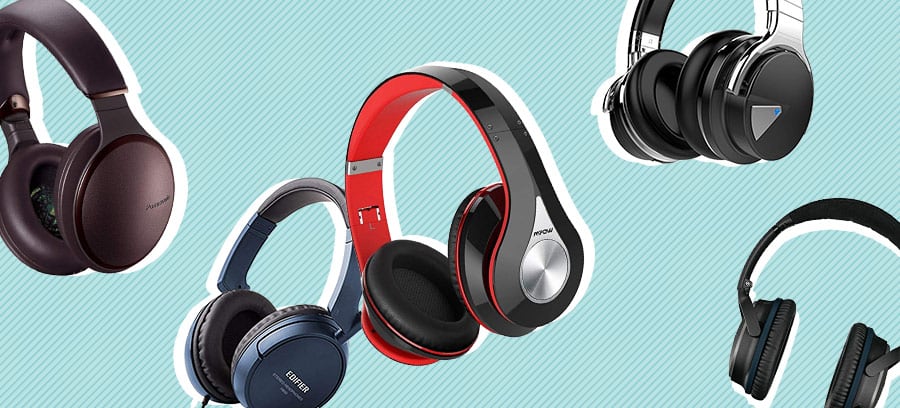 Editor's Choice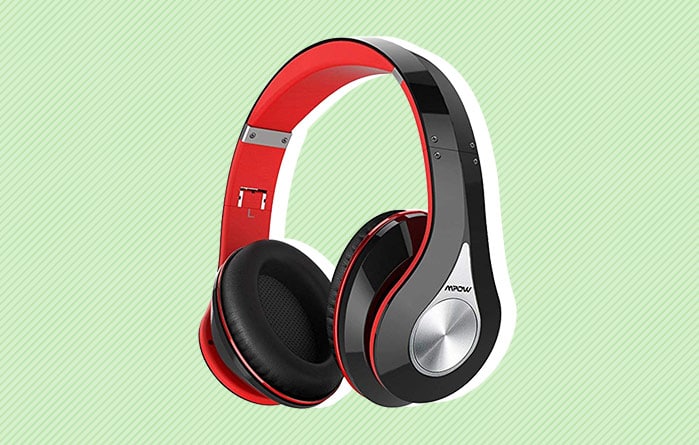 Mpow 059 Bluetooth Wireless Headphones
Pros: 
Variety of colors. Mpow offers one of its signature products – the 059 Bluetooth Wireless Headphones – with eight different coloring options on its handsome frame. Choose between black with red, green, grey, or blue accents, or pure black, silver, pink, or rose gold.

Always powered. One of the great things about this product is that it is not only battery-powered for its wireless/bluetooth mode, but it also can be plugged in straight to your audio using an included cable for when your charge is low. This is perfect for long flights, all-night video-game sessions, and for long jogs.

Ear cushion. These headphones have ear cushions that are comfortable and will "memorize" the shape of your ears and head. The cushion is designed to match the feeling of soft skin to the touch, making it almost unnoticeable when wearing.
Cons: 
Tight fit. While this won't be a problem for most customers, some may find the headphones feeling tight after prolonged usages. Mpow recommends taking a break every hour or two if that is the case.

Noise-reducing not eliminating. These headphones are noise-isolating, not noise-canceling. While this serves to get rid of most background sounds and other white noises, it does not remove all possible background noise.
Contender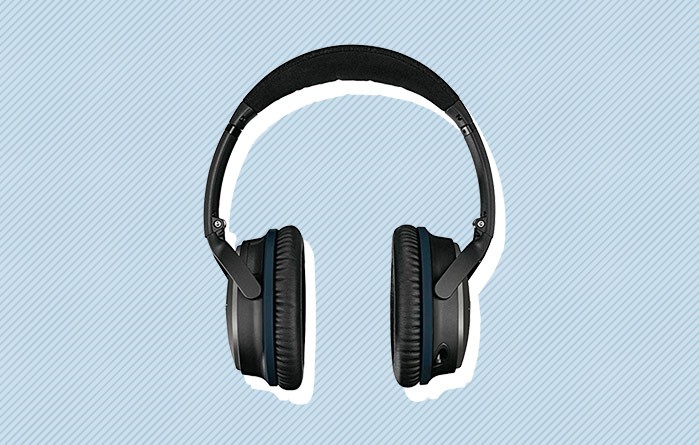 Bose QuietComfort 25 Acoustic Noise Cancelling Headphones
Pros:
Apple compatible. Bose makes sure this headphone works well with most Apple products. The remote and mic work with any iPhone 3rd generation or later or 2nd generation iPod classics. Make calls and control your music with your headphones.

Light weight. As noise-canceling headphones will probably be an essential part of any future travel plans, it is preferable to find products that are easy to travel with. Not only does this offering from Bose come with a carrying case, it also weighs less than 7 oz, which is almost half the weight of some other leading brands.

Airplane adapter. Though not an expensive piece of equipment when purchased on its own, it is quite nice that Bose includes an airplane adapter to allow you to plug right into your in-seat entertainment. Perfect for those who prefer to watch a blockbuster on a flight than listen to a podcast.
Cons:
Cost. No getting around it, this is one of the more expensive noise-canceling headphones on the market. While costing upwards of $130, you are buying a quality set of headphones from perhaps the most reputable name in the business.

Battery only. As long as you are prepared, this will not be too problematic. However, some competitors have headphones that can be charged over and over again without purchasing more AAA batteries.
Best Bargain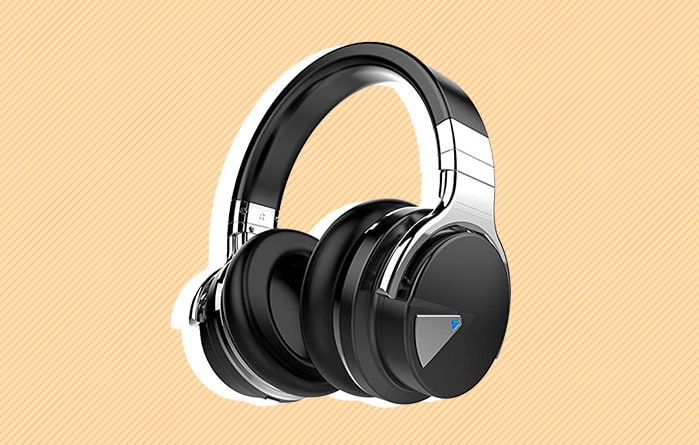 COWIN E7 Active Noise Cancelling Headphones
Pros: 
30 hour charge. This bluetooth headset from COWIN promises up to 30 hours of uninterrupted use. This is longer than most competitors can offer.
Design. COWIN's bluetooth headphones truly looks like they are from the future. With shiny metallic accents complimenting vivid base colors (depending on which variety you purchase), these will look cutting-edge for years to come.

Value. These headphones rest at the intersection of quality and value. For under $60 per pair, a customer will get a product that will provide good acoustic experiences for a long time. Perfect for those looking to get a gift for a family member or to treat themselves.
Cons: 
Side button. This headphone allows for you to control the sounds with a button on the side of one earmuff. This may prove to be convenient for some users, but others may find it a bit awkward to operate.

Finger prints. Though not a unique characteristic of these headphones, but any sort of metallic material may prove to be a visible host of fingerprints. May require regular cleaning if you are a tidy type.
Best Design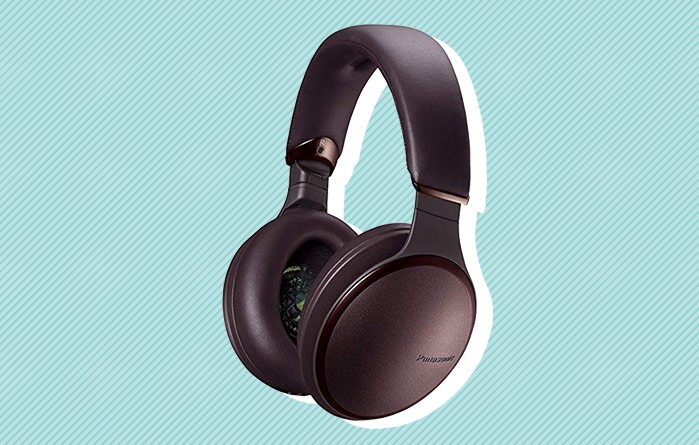 Panasonic Noise Cancelling Headphones with Wireless Bluetooth
Pros: 
Noise control settings. An aspect of the Panasonic noise canceling headphones that is rather unique pertains to the three different levels of noise-reduction this product offers. A user can adjust the settings to match the environment they are in or the audio they are listening to.

Design. This headphone features a slick design with a leather headband, outfitted in four different color options. These colors are deep and professional looking, available in black, brown, blue, and burnt copper. 

Voice assistance. One of the aspects of these headphones that stand out is the voice assistance compatibility. These headphones can be synced with Alexa or other voice assistant devices. Perfect for those truly opting to live a hands-free lifestyle
Cons: 
Cost. This is a great piece of hardware, but it will cost you. These are hard to find for less than $200.

Leather can be hot. Some users will want to use these headphones in hot climates or even while jogging. As there is quite a bit of leather incorporated in the design, this may make for a warm listening experience.
Best Starter Headphones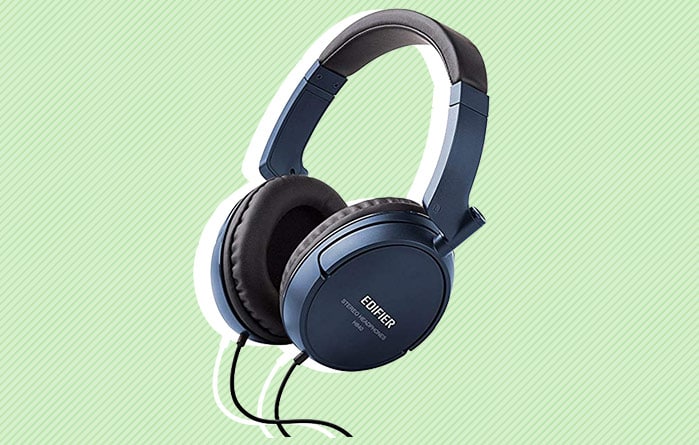 Edifier H840 Audiophile Noise-Isolating Headphones
Pros: 
Steel-reinforced headband. Though this is a rather affordable product, these headphones do not feel like they are cheaply made. The headband is reinforced with steel (under leather) so can withstand continued use through the constant packing and unpacking of travel.

Cost. The Edifier H840 headphones can be purchased for less than $40. This makes them perfect starter headphones for someone endeavoring into a new career or as a gift to someone who is interested in more serious listening.

Microphone. If you are looking for a set of noise-canceling headphones that have a built-in microphone, you can simply pay about $6 more to get this product with a built-in microphone. This is great for gaming and for chatting on the phone or computer.
Cons: 
Heavy. These headphones are just over 13 ounces, more than double some other competing brands. Though this isn't going to cause your luggage to go overweight, it is something to consider if you are traveling with it or wearing it around your neck for long periods.

Wired. Though some noise-canceling or noise-isolating headphones are designed to support bluetooth, this one still utilizes old-fashioned cable technology. Not a deal-breaker, but just something to note for customers looking for wireless headphones.
How We Picked
Noise-canceling or noise-reducing headphones can be a great addition to any home audiovisual set-up or as a frequent travel companion. Whether you are a gamer, a researcher, a musician, or simply someone who enjoys music, audiobooks, or podcasts, It is of utmost importance to have clear audio. This is especially true when in an environment such as a city or an airplane that has a lot of inherent background noise. Some of the leading headphones on the market offer modern features like Bluetooth connectivity and other compatibilities with other present-day devices. Depending on what your needs are you may also opt for the headphones that simply best meet your aesthetic. When evaluating these headphones we had a few different factors in mind. Read below to see what we used to make our choices:
Comfort
Headphones are placed on a very important part of our body. Whether we are trying to work, trying to rest, or simply trying to enjoy listening to something, everyone can agree that we want our headphones to feel comfortable. Some of the noise-canceling headphones have adjustable sizes or leather material on the headband to increase comfort. We also looked at the ear cushions. Some ear cushions are made of leather, and some even have material that acts like memory phone, as it will remember the shape and form of your head and ears. Some headphones may fit a little tight so if you have a larger head you may need to test look for a pair with larger dimensions.
Wired vs. wireless
We are getting to a point in our society where more and more devices are suddenly wireless. Headphones are no different. Many customers are now looking for Bluetooth-enabled headphones to ensure a more seamless and less cumbersome listening experience. This comes with the drawbacks however as these are often battery-charged and lose their power more quickly. Some of the top brands in audio engineering still prefer to make their products with wires to ensure quality. Depending on whether you are opting for convenience or the quality assurance of a certain brand you may need to consider how important wireless Bluetooth-enabled headphones are for you and your needs.
Look
While some users will limit their headphone usage to a home or office setting, many customers hope to use their noise-canceling headphones in public, especially when traveling. Long gone are the days when travelers wore 3-piece suits and their Sunday-best outfits to travel, but people still may want to have a fashionable accessory. Some brands only offer neutral black options, whereas others have loads of different color options. One may also examine the shape and materials of the headphones as these aspects of portable electronic devices can seem to age rather quickly.
Cost
Noise-canceling headphones have a very wide range of prices for potential customers to consider spending. If this is a gift to a child or other member of your family who may not take the best care of it, there are nice options on the market that are great for beginners and won't cost you an arm and a leg. At the top end of the range, there are professional-grade headphones that would make anyone satisfied with the level of craftsmanship and audio engineering savvy. Figuring out the importance you place on certain features will be critical when deciding how much you want to spend on these headphones.
Buying Tips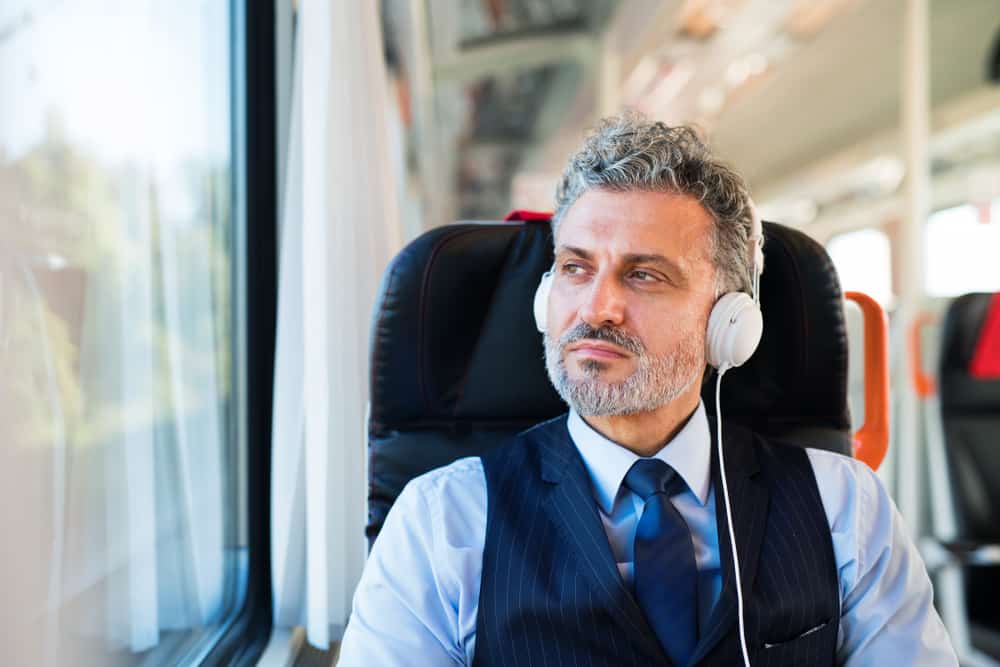 Not sure which noise-canceling headphones are right for you? Read the following to see what headphones may best fit your needs.
Do you use your headphones for professional needs? If you work in post production, music, or in a setting or environment that usually has a lot of background noise, you may want to get a more professional grade noise-canceling headphones that has modern features like Bluetooth and Alexa compatibility. If you are just hoping to have a nice set of headphones to accompany you while you travel perhaps a more affordable product would be best for you. (These pairs often look more fun anyway).
What is your aesthetic? Several of the headphones that are most popular right now are opting for modern and futuristic looks. This may fit the bill for many customers but may not be the most professional style in other settings. Some of the leading products have a more classic look complete with leather and more subdued colors. Users should pick the design that they would feel most comfortable with If they are to be using these headphones often or in public.
How long do you plan on using these uninterrupted? If you are a gamer who takes part in marathon video game sessions or if you frequently travel long distances and like uninterrupted music or other listening, then you might opt for the headphones that have the longest possible charge, or even are battery powered. This of course may require the additional purchase of batteries, so some users may opt for something that can be charged through a cord. If you plan on using this mostly for personal use in the same setting most days, you won't have to worry too much about how long the headphones stay charged.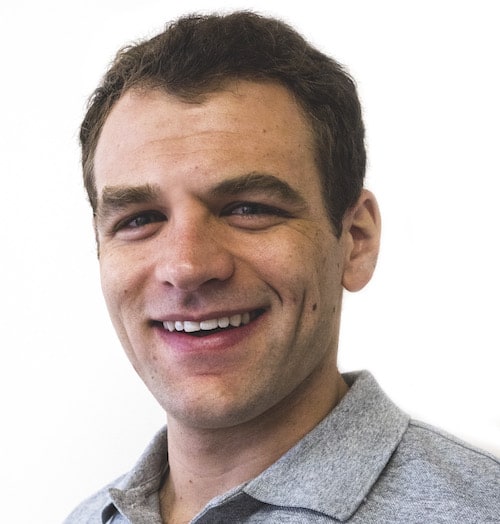 Logan Block
Logan is the former content director of Sleepopolis. As content director, he reviewed new mattresses every week and curated the comparisons, best of pages, and video guides on the site. Logan perfected his method by personally testing over 200 different mattresses, so he's not only able to discern the overall vibe of a specific bed, but to contextualize its feel within the bed-in-a-box market as a whole.