Time doesn't move more slowly than when you are trying to fall asleep and just can't. Whether it is the noises of the city that are being distracting or even the dead silence that is keeping you up, we are often times at the mercy of our environment to get some precious shut-eye.
Companies have long been making devices that engineer noises at night to facilitate sleep. In the age of smartphones and smart devices like Alexa, we now have access to loads of different sleep apps that promise to distract your mind and help you fall gracefully asleep. To help you figure out which app might be beneficial for you to download, we tested out some of the top offerings. Here is what we found: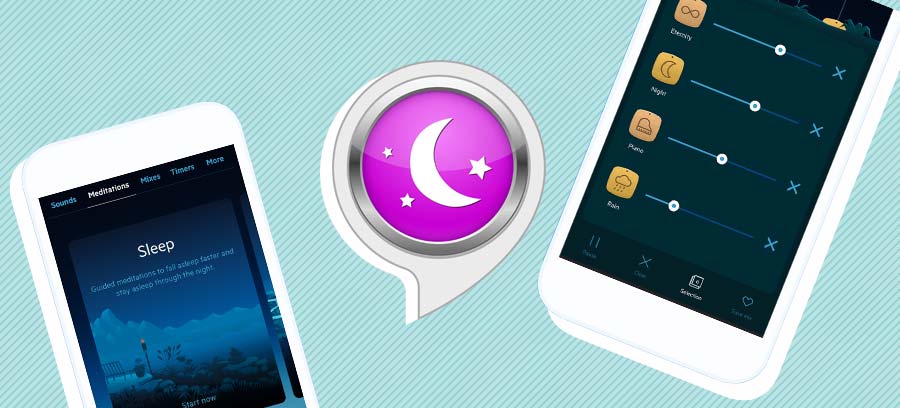 Editor's Choice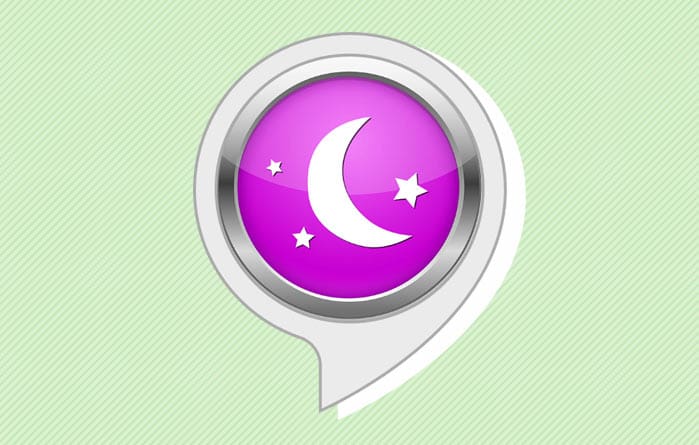 Voice App's Sleep and Relaxation Sounds
Pros:
Variety of sounds. Those accustomed to sleep apps or devices that contain only three or four sounds to help you sleep are in for a shock. This app boasts over 125 unique sounds, varying from natural environments like Babbling Brook and Distant Thunder to familiar noises like Wind Chimes, Train Ride, and even Vacuum
Customization. One of the coolest features of this app is the ability to combine different noises. My favorite was Wind Chimes, City Rain, and Grandfather Clock. Once you find a combo you like, save it for repeated use night after night
Meditation. Voice App's Sleep and Relaxation Sounds app not only comes pre-loaded with natural and neighborhood-type sounds, but it also has a guided meditation designed to help you relax before falling asleep. This is perfect for those with active minds
Cons:
Going through options. One of the drawbacks of having so many sound options is that you need to either be pretty familiar with them or have them written down. Otherwise, you will have to listen through the list every time
Need to issue command quickly. Some users might get frustrated when asking for a sleep noise. Sometimes when trying to give the name of a sleep noise, if you aren't fast enough to respond to the prompt, the smart device will instead play a song or band of the same name
Voice App's Sleep and Relaxation Sounds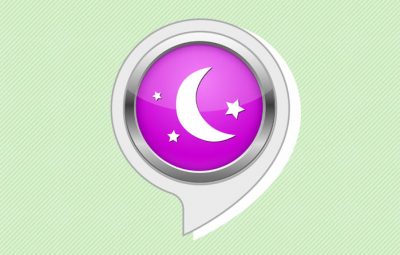 The Sleep and Relaxation Sounds app from Voice App offers more than 125 unique sounds that can be blended together to make customized sounds you can save and use over and over again. You can get a guided sleep meditation through this app as easily as it is to say "Hey Alexa, Guided Sleep On."
Sleepopolis Score
3.80 / 5
Contender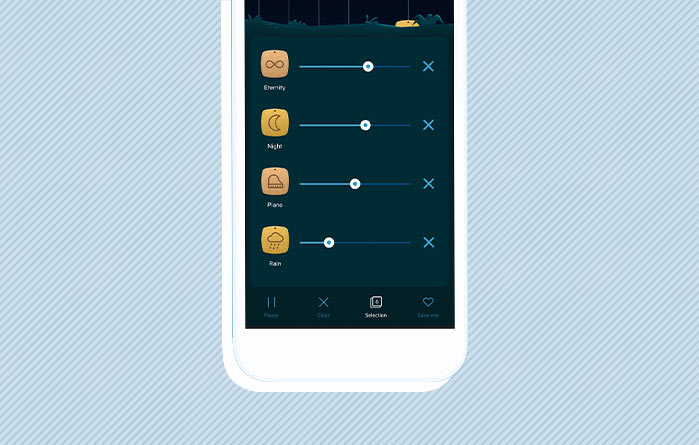 Ipnos Relax Melodies Premium
Pros:
Options. Not only does this app come with 108 different noises to help you fall asleep or meditate, but also included are 6 binaural beat frequencies that stimulate your brainwaves in different ways for different sleep goals
Sound background. This app isn't just for sleep. One of the great features is that you can have the app on in the background as you use other apps. This is perfect for those who need help focusing
Multi-night meditation. One of the best features of this app is the 5-day guided meditation. This is great for helping to get into a healthier and more peaceful sleep routine
Cons:
Cost. At $2.99, this app isn't going to make you go bankrupt. However, given the number of free options on the market, some users might be disappointed if they spend money on an app that isn't working for them
Short loops. While the hope is that you won't have to listen to any particular sound for too long (because you've fallen asleep), some of the noises on this app repeat pretty frequently. Not necessarily a problem, but some users will get used to the loop enough so that it is decreasingly effective
Relax Melodies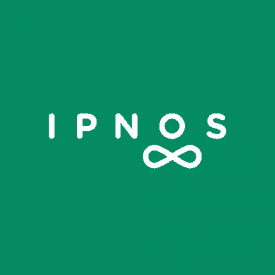 The Relax Melodies Premium app has 108 unique sounds and melodies and is designed to cater to different people's sleep goals, boasting sounds for six different brainwave frequencies. The customization and bevy of different noises can help you find the perfect noise to use night after night or allow a seemingly boundless array of noises to maintain great variety in your sleep routine.
Sleepopolis Score
4.80 / 5
Best Bargain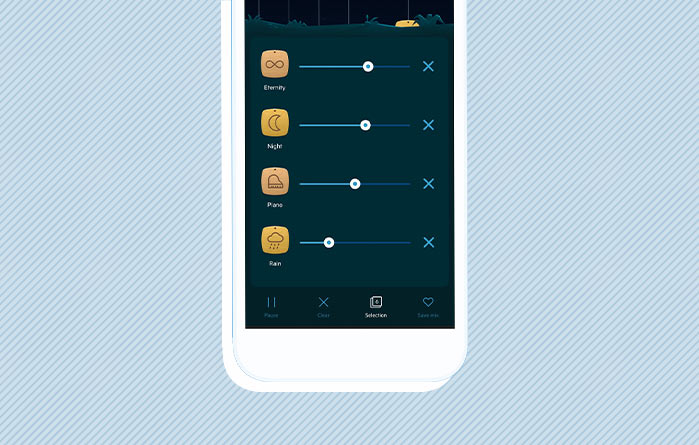 Ipnos Relax Melodies Premium
Pros:
Timer. You will not have to worry about having a certain noise repeating all night. Set a timer and relax knowing that you will not be bugging any neighbors or loved ones all night with your sleep-aid sounds
Sharing. Ipsos allows you to edit, name, and share all of your custom sounds. These can be viewed on the profile you set up upon starting up the app
Suggestions. A great new feature this app showcases is suggested melodies. These songs and sounds are offered as complements to the pre-existing guided meditations and can take their efficiency to an even greater level. Perfect for helping find that peace and comfort zone
Cons:
Limited options. As can be expected for a free app, several of the best functions are only available with the premium version. The app on its own is quite nice, but some users will see the inaccessible options and opt for the premium version
Can be confusing. Depending on how tech-savvy you are, some customers may find this app and it's menu items a confusing maze to deal with. Given all the options, however, most users will happily figure out how to maximize the app
Ipnos Relax Better Sleep Melodies Premium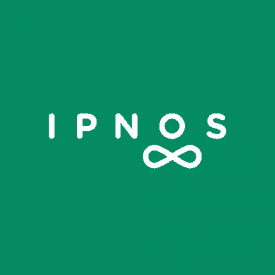 This free version of the Ipnos Relax Melodies app comes with many of the same trappings as the paid version. You can customize your songs, set a timer for when the app should stop, and even share your favorite custom mixes on your profile page
Sleepopolis Score
4.10 / 5
How We Picked
There might be nothing more rewarding than laying your head down on your pillow after a hard day of work. Unfortunately, many people have a hard time falling asleep. Often times, this is exacerbated by anxiety and stress, both physical and mental. Thankfully there are several apps designed to not only help you get to sleep tonight, but can facilitate multi-day meditation programs to help with your sleep habits moving forward. As these brands offer more advanced products, here are some of the considerations to make before downloading:
User-friendly
While some customers can navigate a new app like the back of their hands, some may find accessing all the features – or even the basic ones – as rather confusing. Apps oftentimes favor functions over functionality, meaning they spend more time making cool features than they do making the app streamlined and user-friendly. Though most of the top apps are relatively easy to use, bear in mind who in your household will be using the app the most, and if they are app-adept or not.
Options
Just a decade ago, a nice sleep sound device would have a handful of sounds that would repeat over and over again. Nowadays, these smart sleep apps usually feature somewhere near one hundred unique, specially-crafted sounds that can cater to any type of environment or sleep schedule. Several sounds are meant to imitate nature, while others are made to replicate the white noises one might encounter living in a dense city or even in the country. Some even offer songs and guided meditations.
Customization
Another advantage of the current sleep app market revolves around all the customization on offer. Sleep is a precious thing. People will do whatever it takes to make sure they can get their mind off of their stresses and into dreamland. Customization allows the users with the hardest time to get to sleep to be able to make a unique sound combination that really sets their mind to rest. Wind chimes singing over a babbling brook with night birds chirping in the background sounds rather relaxing, doesn't it?
Cost
In the app marketplace, there is usually a distinction between what you get for free, and what you agree to pay premium for. Though most of the top apps in the sleep app world cost a little bit of money, some of the free ones are pretty competitive in what they offer as well. Just be aware that when you buy a free version, you may be tempted by the offerings that the premium version may offer, and thus may end up buying it anyway. You'd probably need to install a new app in that case and start over your customizations.
Timer / Battery
If all goes according to plan, you won't need any noises playing for longer than it needs for you to fall asleep quickly. Some apps have a timing feature that auto-shuts off the app after a preset amount of time. This is not only important to keep the noise down in your house for other household members, to keep yourself from waking up to the noises you've selected hours later and at a vulnerable moment in your sleep pattern, but also to prevent your devices from losing battery overnight. If you need to use that device during the day and forget to plug in, you could potentially even sleep through your alarm.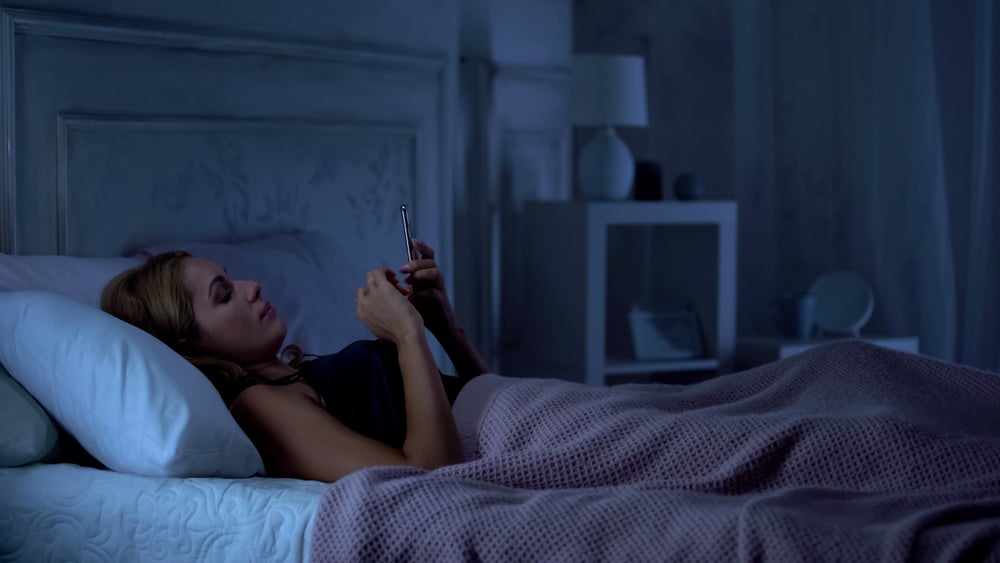 Shopping Tips
Not sure which sleep app is best for you? Consider these key factors when making your purchase:
Be honest about your sleep habits. Do you tend to sleep in because it takes you awhile to fall asleep at night? Is your mind hyper-active after a busy or stimulating day? Are you able to wind down after your day has ended, or do you stay active right until the final buzzer? Sleep apps can help almost any kind of sleeper, especially with their customizable features. If you have a sleep schedule that can't change and is giving you problems with your rest, it might be time to invest in trying out a new sleep app.
What kind of sleeper are you? Some people may be very light sleepers, but they can sleep for long periods of time. Others are heavy sleepers who just need a little help falling asleep. The customization on these sleep apps is perfect for finding just the right noises to help you either make it through the night or to help get you to sleep. The guided meditations go the extra step and can really aid those who need to get back on a healthy sleep schedule.
Where do you live? If you live in a rural area, a suburban town, or in the middle of a dense city, the white noise (or lack of) will vary greatly. The great thing about these apps is that you can design a noise while you sleep that either masks your current environment (say you are bothered by the neighboring train tracks, you can easily overpower that noise with a sleep app's thunder setting), or it can supplement with noises that fill in the quiet naturally.
Who is using this? If you are the only person in your household that will be using this app, then you can go wild with the customizations, meditations, and presets. Some of the apps allow you to make profiles from which you can share your favorite custom noises, both to your friends and family and to the general public. If you or your family members want to share the app, the profiles are a great help to make the experience unique and catered to each person. This is especially true if some family members use the app to relax during the day, while others use it to aid sleep at night.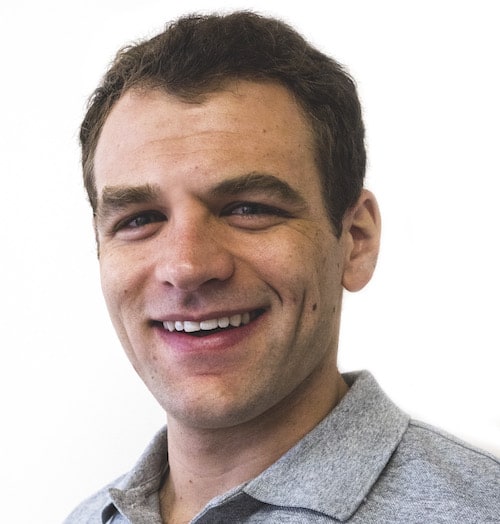 Logan Block
Logan is the former content director of Sleepopolis. As content director, he reviewed new mattresses every week and curated the comparisons, best of pages, and video guides on the site. Logan perfected his method by personally testing over 200 different mattresses, so he's not only able to discern the overall vibe of a specific bed, but to contextualize its feel within the bed-in-a-box market as a whole.