When you're lying in bed at night, do you ever feel like you're too hot for blankets, but you don't want to sleep skin-to-the-wind either? Well, eco-friendly bedding brand Buffy is on a mission to resolve this conundrum with its ultra- cooling comforter, the Breeze.
Now, you might be thinking, "But how could a comforter possibly keep you cool? Aren't they made to do the opposite?" Great question (plus I love a little skepticism). So let's meet the Buffy Breeze comforter and see what it's all about, shall we?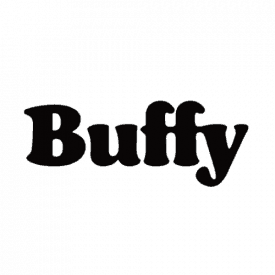 One of the most popular names in online bedding is the new Buffy Breeze comforter. It's made from eco-friendly plant based and recycled materials and has a great cooling feel!
What's The Buffy Breeze Made Of?
From the internal fill to the outer shell, this whole comforter is made from lyocell. For those unfamiliar, lyocell is a natural textile made from dissolving wood pulp — in this case, the wood pulp of Eucalyptus trees. Eco-friendly sleepers might be particularly compatible with the Breeze, as it's made entirely from sustainably sourced, plant-based materials.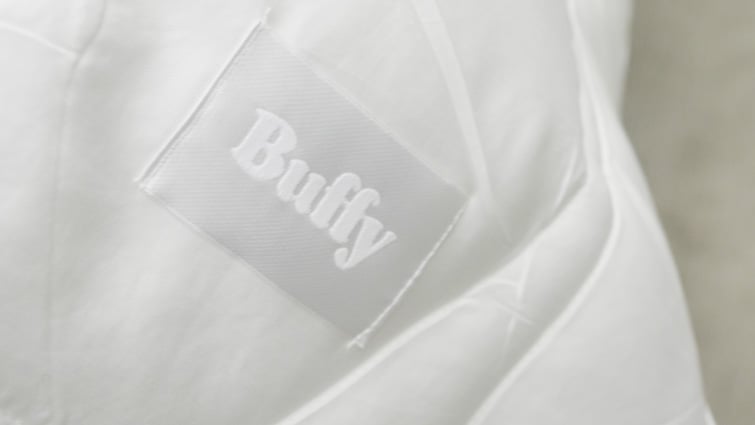 So, why did Buffy choose Eucalyptus as its tree of choice? Well, Eucalyptus is known for its anti- inflammatory properties, which makes the Buffy Breeze uniquely soothing on the skin. While the comforter is built to be quite breathable, the Eucalyptus also makes the cover fabric actually feel cool to the touch. Essentially, the entire design of this comforter is intended to regulate your body's temperature throughout the night.
Additionally, Eucalyptus is naturally resistant to mold and mildew, which helps to keep your comforter fresh and clean. So, hot sleepers who also have sensitive skin might want to give this bad boy a try!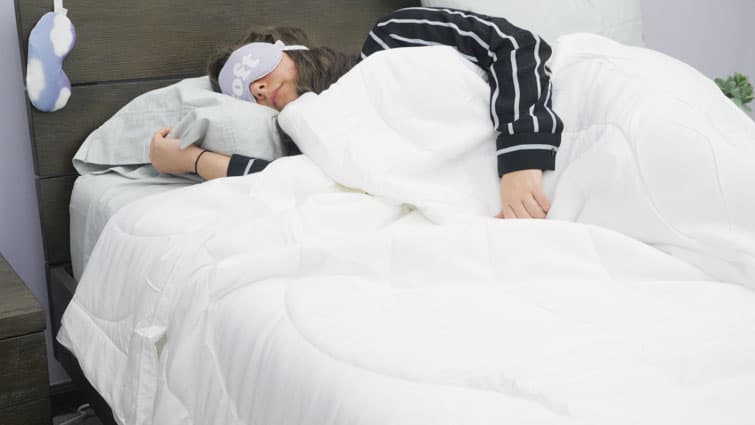 Something that I love about this comforter's construction is that it's compatible with a duvet cover. While the Breeze isn't technically a duvet, there are little security loops on each corner which give sleepers the option to dress it with a duvet cover.
FAQ
Q: Does the Buffy Breeze need a cover?
A: The cover fabric of the Buffy Breeze is soft, cool, and made from all-natural materials, so sleepers should feel free to enjoy it without a cover. However, it is designed to accommodate a duvet cover, so the choice is up to you!
Okay, folks, now we know what this comforter is made of… but what does it feel like? Let's take a closer look.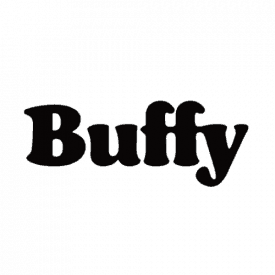 One of the most popular names in online bedding is the new Buffy Breeze comforter. It's made from eco-friendly plant based and recycled materials and has a great cooling feel!
How Does The Buffy Breeze Feel?
Before I get into the feel of this comforter, I have to say that it smells surprisingly good. Perhaps that's only because it's packaged alongside a complementary sleep mask infused with lavender, so I'm not sure how long this relaxing aroma will last. However, when I first unpackaged the Breeze, I was met with the most dreamy, soothing scents. Also… who doesn't love a free sleep mask?
The second thing I noticed about this comforter is that it's very silky and cool to the touch. I've also tested Buffy's original comforter, the Cloud, and I found the Breeze to be notably cooler and more breathable. As I billowed the Breeze over my mattress, I could actually feel the air flowing through the cover fabric. Not to mention, the Eucalyptus feels very soothing on my skin!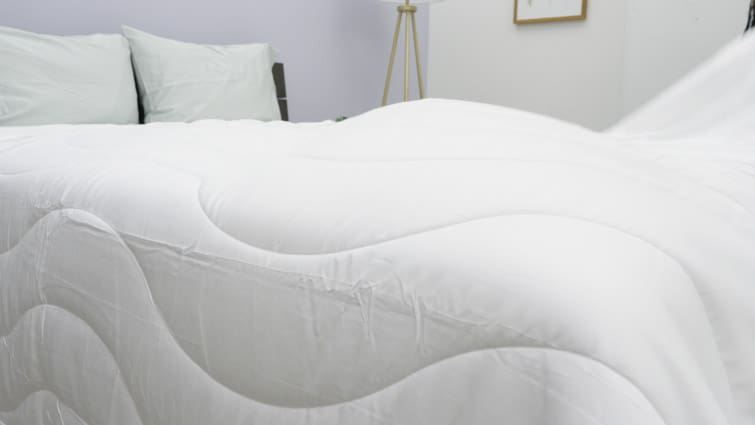 Speaking of the Buffy Cloud comforter, it's worth noting that the Breeze is much less lofty. Like the Cloud, it's still got that fluffy down-alternative feel, but the Breeze is definitely on the thinner side. But remember: this comforter is built for folks trying to keep cool, especially in the summertime. So, if you're looking for a comforter to keep you warm and cozy, you might want to find one with more fill power.
FAQ
Q: Do Buffy comforters come in different colors?
A: Right now, the comforters only come in white. However, the folks at Buffy say they're working on some new products to add to the mix (so stay tuned)!
The Verdict: Eco-friendly sleepers who love the feathery feel of down-alternative, but also want to keep cool, are going to be most compatible with the Buffy Breeze!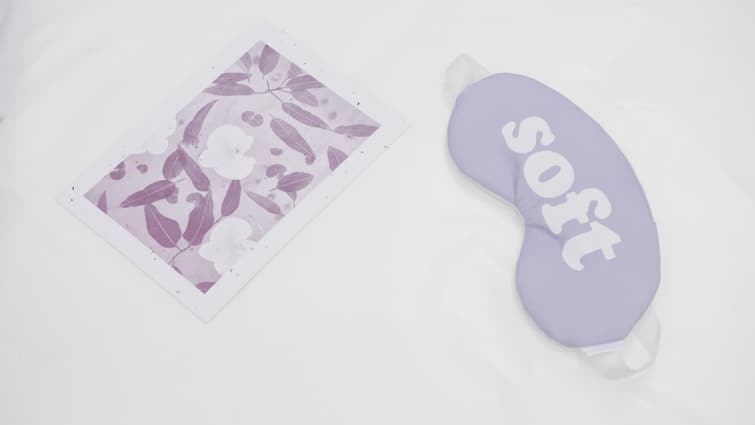 Should I Buy The Buffy Breeze?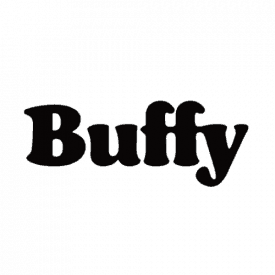 One of the most popular names in online bedding is the new Buffy Breeze comforter. It's made from eco-friendly plant based and recycled materials and has a great cooling feel!
Now that we've gotten up close and personal with the Buffy Breeze, let's recap the highlights so you can decide if it's the comforter you've been dreaming of:
Earth-Friendly — Folks looking to "sleep green" should definitely give this comforter a try. It's made entirely from sustainably sourced, natural materials which makes this bedding very Earth-friendly. Speaking of Earth-friendly, every Breeze comforter comes with a lavender infused sleep mask, as well as a card filled with wildflower seeds.
Cool & Soothing — The Eucalyptus in this comforter is cool and soothing on the skin, and the comforter itself it super breathable. So, if you're an eco-friendly sleeper who also sleeps hot, this could very well be your perfect comforter. Not to mention, the antimicrobial properties from the Eucalyptus helps keep those unwanted allergens at bay.
Unique Trial Period — Something that I've never encountered with any other bedding brand is Buffy's trial period — you can test this comforter for 7 days without being charged a dime. Of course, once the trial period is up, you'll then be charged. If, however, you decide within that trial period that this comforter is not for you, just send it back, and Buffy will take care of your shipping costs. That's a pretty awesome deal, if you ask me.
More: Do you sleep hot? Check out my guide to the best cooling sheets!
Buffy Breeze Comforter Complaints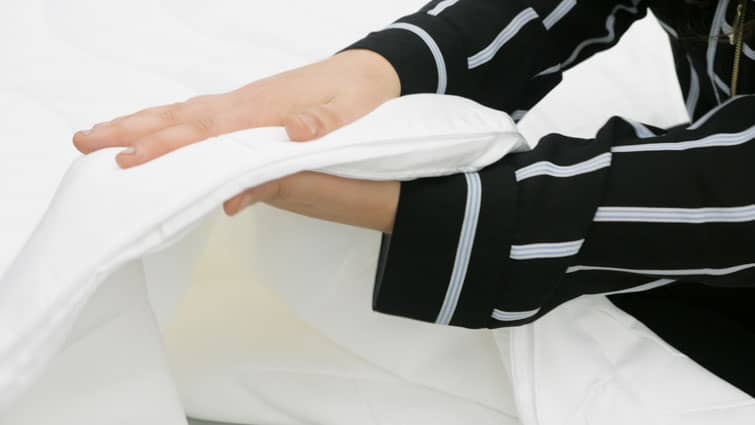 So, why wouldn't you want this comforter? Well, let's take a look at some potential deal-breakers:
Pricey — While I'm impressed by the trial period that's offered here, this is certainly not the least expensive down-alternative comforter on the market. Often times, folks will shop for a down-alternative comforter because they love a feathery feel, but they don't want to pay for real down (which is much more expensive). So, with this comforter ranging from $170-$250, it might be more than some folks are looking to spend.
Dry-Clean Only — Though you could technically wash this comforter in a machine, the folks at Buffy recommend you have the Breeze dry cleaned in order to preserve its quality. Of course, not everyone is going to want to do that, so if you prioritize low maintenance wash care, this is something to keep in mind.
Not Lofty — If you're looking for a big, fluffy comforter full of cloud-like loft, this isn't the one for you. The Breeze has a low loft, and a cooling, breathable feel designed to keep you from warming up during the night.
FAQ
Q: Can I return my Buffy comforter?
A: Buffy offers a trial period wherein you can return this comforter after 30 days, free of charge. According to the folks at Buffy, undamaged returns are distributed to local shelters to help those affected by homelessness.
Anything Else I Should Know?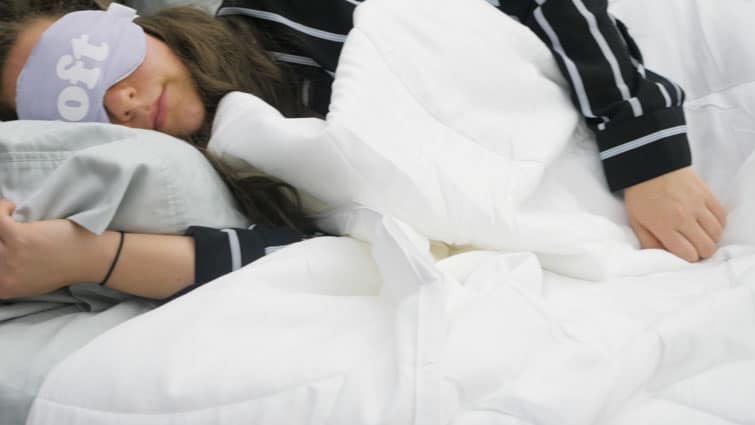 Shipping — Free shipping within the U.S. & shipping to Canada available upon request.
Trial Period — You won't be charged until after your free trial period is up!
Limited Warranty — details available on Buffy's website
Free Returns
Pricing — $180-$250
Sizing — Twin, Twin XL, Full, Queen, King, Cali King
Wash Care — Though the company recommends you dry clean the Buffy Breeze, you may wash it on a cold, gentle cycle with mild detergent, and then tumble dry on low heat.
The following two tabs change content below.
Sarah is the Senior Writer and bedding expert at Sleepopolis. Every week, she personally tests and reviews new pillows, sheet sets, and other sleep accessories. She accompanies every video review with a meticulously detailed article to ensure her audience has all the pertinent info they need for the best shopping experience possible. Perhaps that's why her fans have dubbed her "the most thorough pillow reviewer on the Internet." Having tested everything from sleep trackers to mattress toppers, Sarah's expertise runs deep and is always expanding. She received her degree in Creative Writing from Brooklyn College and spends her free time doing stand-up, making pasta, and hanging with her cats.
Latest posts by Sarah Riccio (see all)