Thinking about getting out of those old, worn out sheets? Well then say hello to the new Snowe sheets. Snowe is a company that offers exceptional sheets, bedding, and other home essentials to elevate your sleep experience.
Will Snowe prove to be what they claim? Continue reading below to find out!
In a time crunch? Click here to skip down to the review summary.
Construction & Materials
The Snowe sheets are made from 100% long-staple Egyptian cotton. Per usual, the set includes 1 fitted sheet, 1 flat sheet, and 2 pillow cases. The sheets were designed with a percale weave and contain a 500 thread count. In addition to that, the sheets are milled and finished in Italy.
The flat and fitted sheet are built with the ability to fit virtually any size mattress with ease. The entire set seems very well made and professionally crafted.
Build Quality
While looking at the build quality of the sheets, I focus on the stitching, materials, and overall construction.
The stitching of these sheets was virtually flawless. After close examination of the entire set, I was only able to find 2 total loose threads. This is among the lowest I have found to date. With that said, none of these loose threads looked like they would cause any sort of immediate deterioration of the set. The pillow cases were woven to sheer perfection and the envelope enclosure provided a tight fit. The envelope also allows for easier breathability for the pillows, reducing heat buildup around the head.
Overall, the Snowe sheets seem to possess a dependable build quality. As an important side note, the fitted sheet did not seem to encounter any stress while being applied to my mattress. The band on the bottom stretched with ease and snapped right around the bottom of the mattress.
Durability & Performance Tests
As I worked my way through the durability of the Snowe sheets, I factor in a few common items.
To begin, shrinkage. Shrinkage is by far, the most well known / disliked theme when discussing sheets. As consumers, we want to be positive that the set we purchase will not encounter drastic amount of shrinkage and end up not fitting our mattress. Next up to bat, thread examination. Are there any loose threads? Did previously existing threads become more of an issue after a standard wash / dry cycle? Rounding out the group, color examination. This test allows me to analyze the color / dye quality used and determine whether or not it will run off of the sheets.
Shrinkage Test
Shrinkage tests are probably the most important when it comes to a new sheet set. This test involves a few short steps. First off, the baseline measurements. These are the measurements I take prior to washing / drying the sheets. Next up, I run the Snowe sheets through a standard wash and dry cycle. Immediately after the cycle is complete, I take new measurements. After doing so, I compare the new measurements to my existing (baseline) measurements and determine the overall shrinkage.
Compared to their original sizes, the flat sheet shrank by 5.2% and the pillow case shrank by 4.9%. Typically, the most shrinkage will occur during the first wash / dry cycle. In other words, I would not expect to see much more, if any, shrinkage from the Snowe sheets. Snowe recommends using cold water for the wash cycle and drying on air dry / low heat.
Some shrinkage is to be expected with cotton sheets. As a general rule, shrinkage amounts less than 5% can be considered very good. Snowe intentionally crafts the flat sheet a little large so that that it will be the perfect size after the initial wash / dry shrinkage.
Damage Test
Throughout this test, I take a closer look at the sheets and search for any damages caused by normal wear and tear in addition to several wash / dry cycles. Upon further examination, I did not find any new issues with the Snowe sheets and the preexisting loose threads did not increase in size. Overall, this sheet set has proved itself to have strong and dependable build quality.
Color Test
For this test, I drenched a pillow case in hot water and allowed the case to fully absorb all of the water. Once this was complete, I rung out any excess water with my hands. Next, I placed the pillow case on top of a bed of paper towels. Finally, I firmly pressed a rolling pin against the sheets and bed of paper towels to determine whether there would be any color / dye run off. The Snowe sheets did not show any sort of run off.
Feel, Cooling, & Style
The Snowe sheets had an enjoyable feel about them. I have to say, they felt a touch softer than most other Egyptian cotton sheets I have tested to date. On a scale of 1 to 10, where 1 is the softest, I would rank the Snowe sheets at a 3. Although these sheets are made from cotton, I did not feel like they were the traditional thick and heavy cotton sheets. Instead, they were actually quite lightweight and comfortable all around.
Another impressive factor about the Snowe sheets was their feel after going through a wash / dry cycle. Typically, I don't expect the sheets to feel much softer after a standard wash and dry cycle, but in this case, Snowe crushed it out of the park. Their sheets truly felt even more inviting after washing them time and time again.
Cooling is important with regards to sheets. Snowe seems to understand this topic well because their sheets were one of the coolest cotton sheet sets I have slept on to date. As I lied down on the Snowe sheets there was an immediate crisp and cool feel to them. Even after sleeping several hours the sheets did a good job of circulating airflow. Overall, I was impressed with how cool this set remained throughout my sleep tests.
Finally, style. Style is important because not many of us want to spend money on ugly sheets. Snowe is a great choice for those sleepers who enjoy a subtle aesthetic, but nothing too crazy. They offer white, grey, and Ivory. For my tests I received the Ivory set. These sheets had a nice, modern style about them. Not too flashy, not too dull.
Who Should Buy the Snowe Sheets?
I would recommend the Snowe sheets to sleepers who:
Want 100% cotton sheets – these sheets are made from 100% Egyptian cotton and contain a nice, lightweight texture. Additionally, they are soft and easily fluctuate with your body movements.
Want a very strong build quality – the Snowe sheets are very well made. They contain high quality materials and are built to last. The stitching of the set was virtually flawless and after several wash / dry cycles the sheets did not show any signs of deterioration whatsoever.
Want cooler sheets – if sleeping hot is an issue, these sheets are a great option. They breathe very easily and avoid any unwanted heat build up. The weave is not super thick, therefore the sheets are not heavy and provide a much cooler sleeping experience overall.
If you're looking for more information on the Snowe sheets, visit Snowehome.com.
Subtle Look, Strong Build
Materials

Comfort

Quality

Value

Cooling

Shrinkage

Company
Summary
Built from 100% Egyptian cotton, the Snowe sheets have a great feel about them. In addition, they are stitched to near perfection and possess a very strong build quality. Their lightweight structure makes for a very cool and comfortable sleeping experience. For the sleeper that's looking for subtle color schemes and a dependable sheets, Snowe is a great option.
The following two tabs change content below.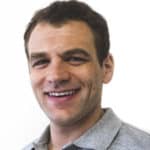 Logan Block
Logan is the director of content at Sleepopolis and the main mattress man around these parts. He's a big fan of sleeping in many sleeping positions and weightlifting.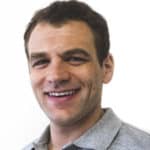 Latest posts by Logan Block (see all)