If you're looking to up your bedding game, you're going to love today's review as I'll be taking a look at some great sheets from Snowe, a brand dedicated to crafting stylish home essentials.
For the purpose of this write up, I tried out both the Percale and Sateen sets, examining their unique feels to figure out exactly what kind of sleeping experience they'd create and whether or not they could be the perfect sheets for you!
Check out the full review below. Feeling short on time? Go ahead and skip right to the end for a quick review summary.
IMAGE
PRODUCT

Snowe Sheets

Snowe Sheets

Snowe Sheets

Save 10% on orders of $100 with the code SLEEPOPOLIS10!

Save 10% on orders of $100 with the code SLEEPOPOLIS10!

Claim Offer Here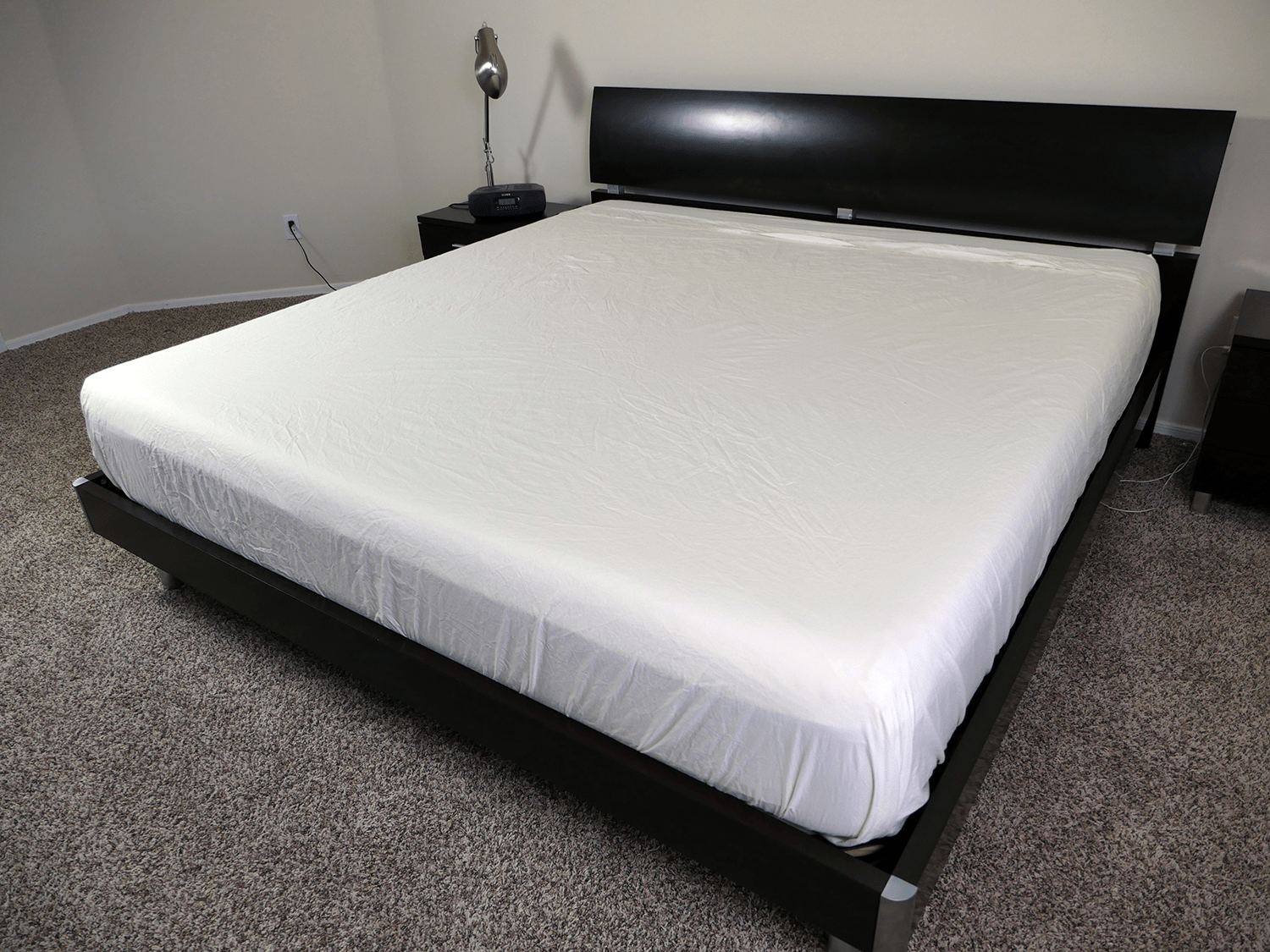 Construction & Materials
As I mentioned above, Snowe sells both Percale and Sateen sheets. For those unfamiliar with what these terms mean, they're basically two different methods of weaving together cotton threads. So while the function of the designs are the same (to create a comfortable sheet of fabric used for bedding), the feels produced are quite different.
Percale – A percale weave is looser than a sateen one and achieves a matte-like finish. When used in the context of a sheet set, it creates a crisp feel akin to a firm, well-pressed dress shirt. It's breathable and lightweight, making it a great option for warm rooms or for those who sleep hot.
Sateen – Conversely, sateen weaves have a more luxurious, silky feel. The structure here is tighter and a little thicker than percale, which creates a smooth finish. This kind of feel is perfect for those who sleep in the buff or for anyone who wants to feel a pleasant snug warmth from their bedding.
Now that we've cleared up the differences between these two methods, let's chat about how Snowe uses these weaves to create their sheet sets.
FAQ: Sateen Vs. Percale: Which Sheets Are Right for Me?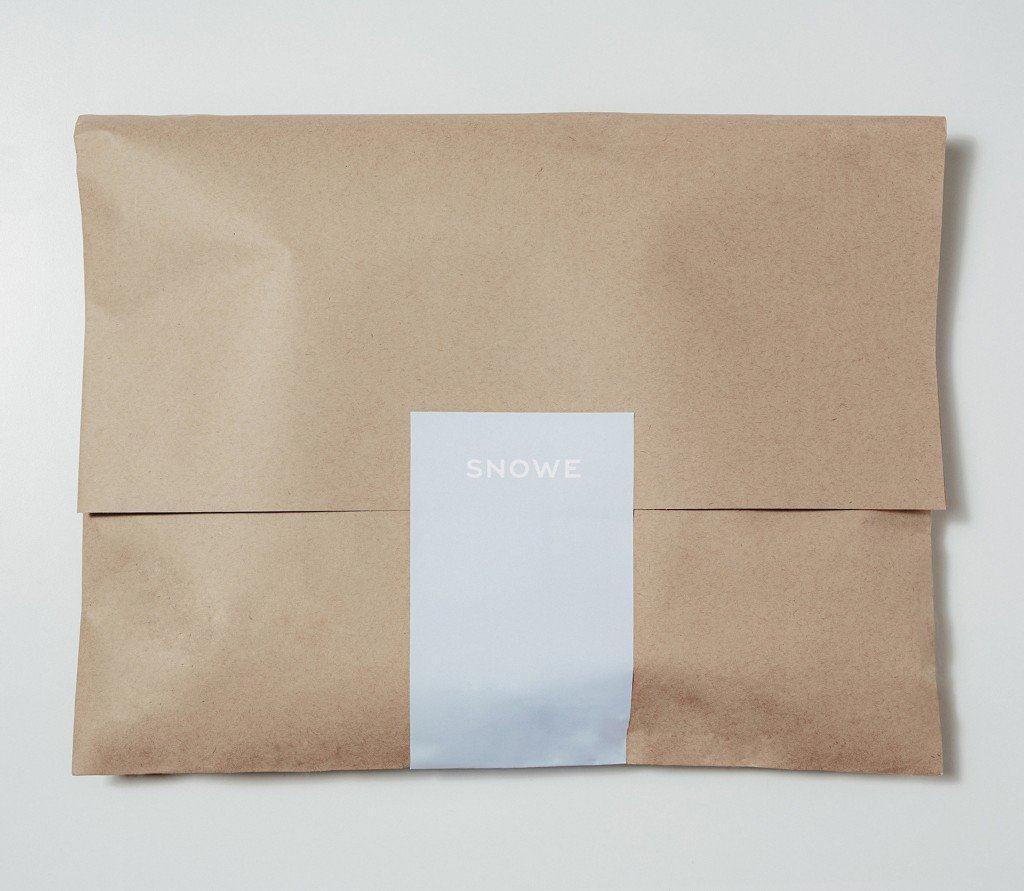 The Percale Sheet Set is Italian milled and woven from 100% Long-Staple Egyptian Cotton. As with most other sets, it comes with one fitted sheet, one flat sheet and two pillow cases. In addition to the long-staple cotton, the sheets also boast a 500 thread count, which means they've got a soft hand feel. Snowe developed the sheets to be breathable, so I'll make sure to keep that in mind as I take a closer look at the specs later on.
The Sateen Sheet Set is also Italian milled and woven from 100% Long-Staple Cotton. It comes in the standard set of one fitted sheet, one flat sheet and two pillow case. It has a lower thread count than its sister set (400 thread count), but features a wrinkle-free design that could be great for some customers.
Both sets come in generous sizes, which ensures that even as they shrink in the wash, they'll always be able to fit to your bed. I found it incredibly easy to put these sheets on my own bed, with the corners snapping into place quickly and staying secure through several sleeps. The pillow cases too didn't bunch and held their structure very well.
Check out my roundup of the best Egyptian Cotton Sheets on the market!
Build Quality
I found both the Percale and Sateen sheet sets to have a very strong build quality, which I ascertained after inspecting every last inch for material imperfections.
After opening the set's elegant packaging, I found the sheets to have a light yet vivid color. Holding them in my hands, they felt expensive and well-made. As I examined the edges for any rips or imperfections, I was happy to find clean lines and not a single stray thread along the hem.
As I mentioned above, putting the sheets on my bed was a breeze and they immediately gave my room a clean, hotel-ready look. Over the next few days, I noticed that the sheets did an excellent job of staying in place and didn't bunch up even as I tossed and turned through several different sleeping positions.
Overall, I was super pleased with these high-quality sheets. They were comfortable, durable and really amped up the style of my bedroom with their inviting design.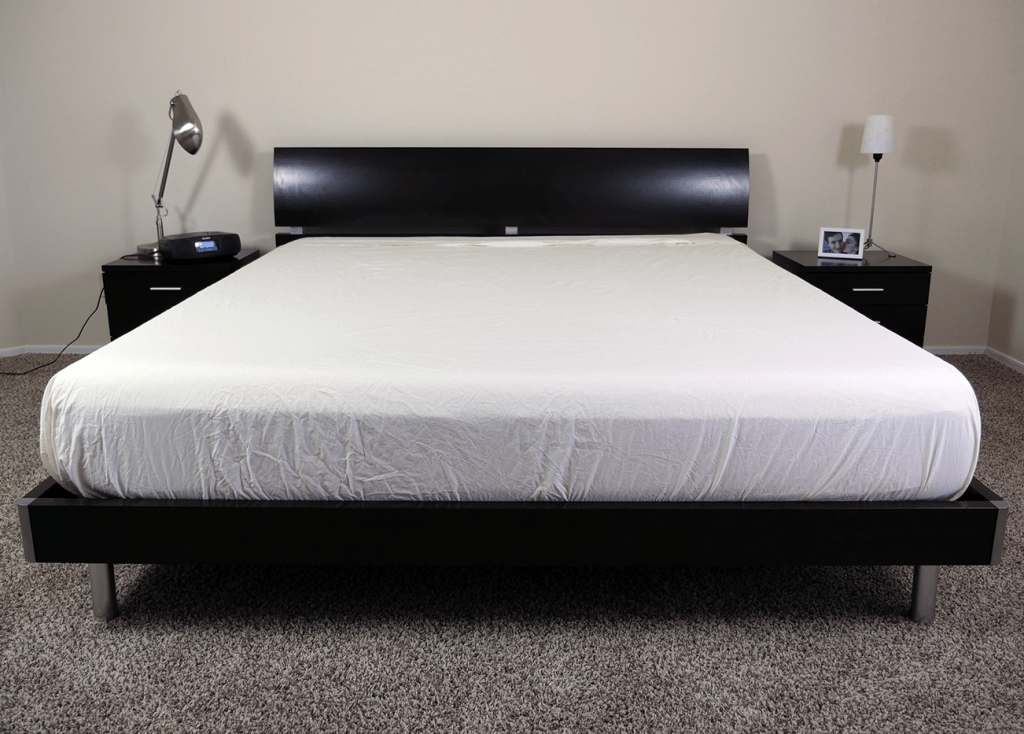 Feel, Cooling, & Style
After taking a look at each set's specs, let's chat a bit about their unique feels. To do this, I'm going to focus on the texture, cooling and style of each specific set, all to give you a better sense of how you might interact with these sheets while you sleep.
Percale Sheet Set
Texture – This set exemplifies the properties of a percale weave that I discussed up top, namely that they're very crisp. They're soft to the touch and feel nice against the skin, though I will say that when you first lie on them they have a certain prickliness about them. This fades after a few minutes, however, and is replaced by a thoroughly pleasant texture.
Cooling – Speaking of cooling, these sheets are definitely great at dissipating heat. As someone who runs hot in bed, I felt cool and relaxed with this set and was surprised at how well they prevented me from overheating throughout the night.
Style – These sheets have a classic style to them and come in five different hues: Essential White, Slate Blue, Ash Grey, Classic Ivory and Timeless Blush. They have a simple, elegant look, which is sure to look fantastic amid any bedroom decor.
Sateen Sheet Set
Texture – Snowe says its Sateen Sheet Set has a "buttery" texture, and they are absolutely on the money with that description. These sheets are silky smooth and feel awesome on bare skin, especially as you slip in and out of bed. They're also cool to the touch and really do resist wrinkles from a restless night's sleep.
Cooling – Like the Percale Sheet Set, this one is also great at cooling. The entire bed felt like the cool side of the pillow all night long, which made for a wonderful sleep.
Style – The sateen sheets have a slight shine to them, creating a brilliant bedroom ambiance. They also come in Essential White, Ash Grey and Classic Ivory, shades that are perfect for a no-fuss, minimalist look.
Need to sleep cool? Check out my guide to the best cooling sheets!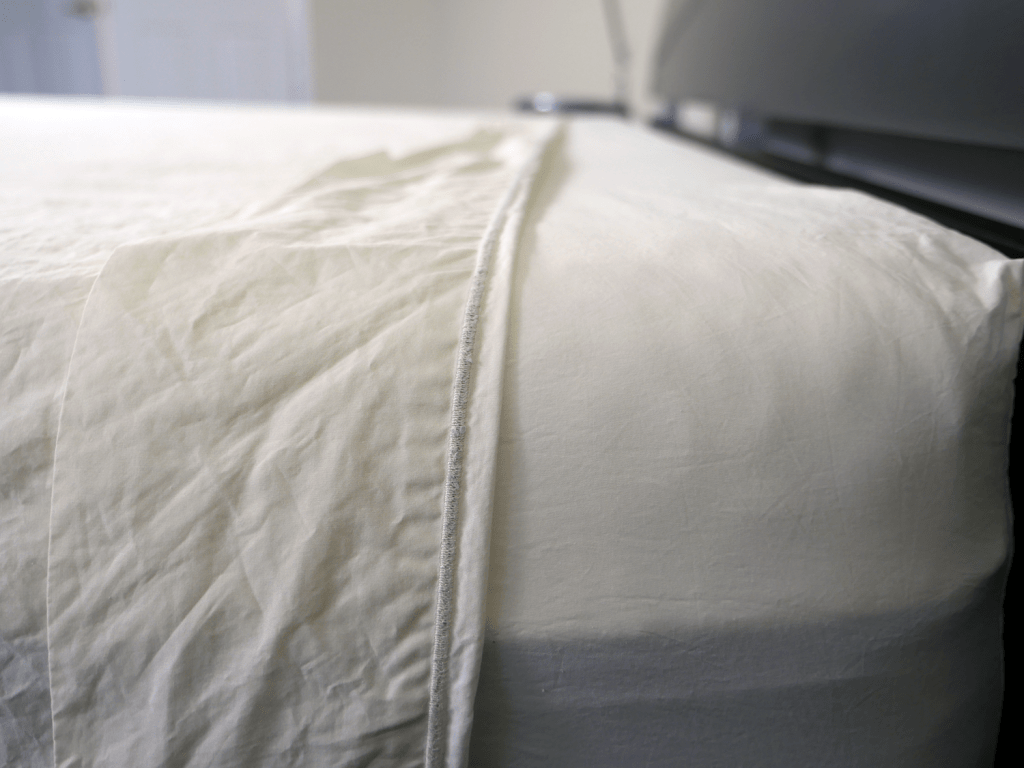 Cooling is important with regards to sheets. Snowe seems to understand this topic well because their sheets were one of the coolest cotton sheet sets I have slept on to date. As I lied down on the Snowe sheets there was an immediate crisp and cool feel to them. Even after sleeping several hours the sheets did a good job of circulating airflow. Overall, I was impressed with how cool this set remained throughout my sleep tests.
Finally, style. Style is important because not many of us want to spend money on ugly sheets. Snowe is a great choice for those sleepers who enjoy a subtle aesthetic, but nothing too crazy. They offer white, grey, and Ivory. For my tests I received the Ivory set. These sheets had a nice, modern style about them. Not too flashy, not too dull.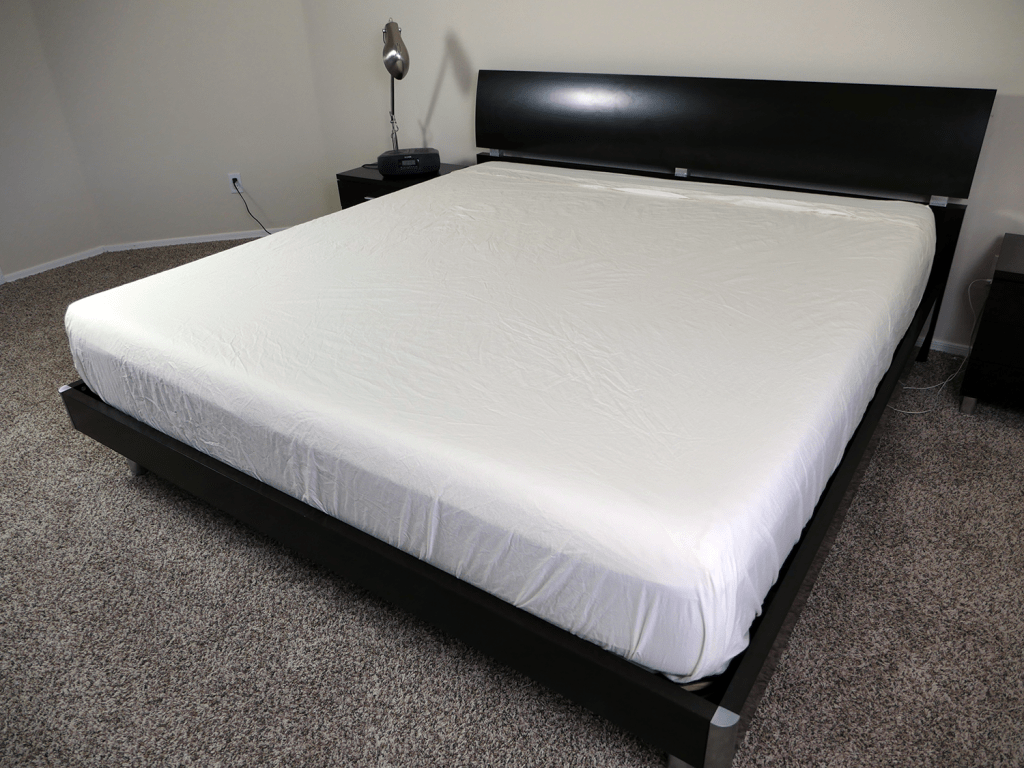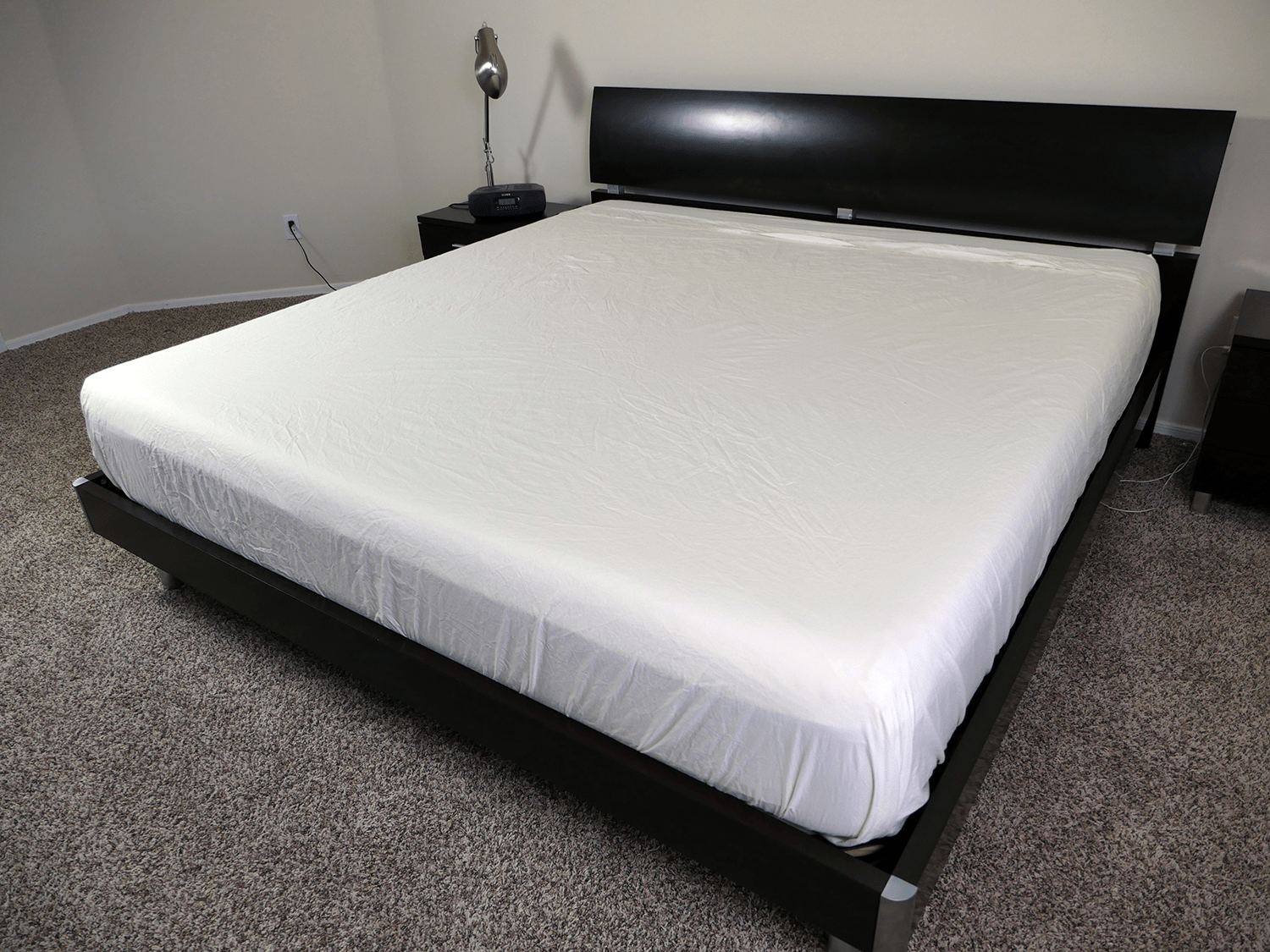 Who Should Buy the Snowe Sheets?
I would recommend the Snowe Sheets to sleepers who:
Want 100% cotton sheets – Both the Percale and Sateen sheet sets are made with 100% cottons, which lends them a pleasantly soft feel.
Need to sleep cool – Sleepers who want to sleep cool will find a lot to love in either of these sheet sets. Not only do they help to dissipate body heat throughout the bed, but they also retain their coolness throughout the night.
Want a silky feel – If you like a traditional cotton feel, but are interested in checking out something a bit more luxurious, give the brand's Sateen Sheet Set a go. They're silky smooth and will have you feeling like royalty as you slumber.
Are looking for a classic style – Featuring five colors, these sheet sets are perfect for the minimalist consumer interested in a zen sleeping environment.
Subtle Look, Strong Build
Materials

Comfort

Quality

Value

Cooling

Shrinkage

Company
Summary
Built from 100% Egyptian cotton, the Snowe sheets have a great feel about them. In addition, they are stitched to near perfection and possess a very strong build quality. Their lightweight structure makes for a very cool and comfortable sleeping experience. For the sleeper that's looking for subtle color schemes and a dependable sheets, Snowe is a great option.
The following two tabs change content below.
Cody's our staff editor here at Sleepopolis, so manages our fantastic editorial team and brings an expert eye to the written content across our social media, news vertical, and blog. A typical day could include editing an extensive piece on sleep paralysis, popping off a quick Instagram post about the benefits of daytime napping, drafting an informative guide to nightmares, or creating a fun round-up of the best cooling mattresses on the market. TL;DR there's no such thing as a typical day at Sleepopolis and that's exactly how Cody likes it. His work has appeared online for Esquire, Next, LOGO TV, Fandom, Citylife, The Manual, and more.
Latest posts by Cody Gohl (see all)