At first glance, the WHOOP 4.0 looks like a snazzy fabric bracelet — but in reality, it's a high-tech health and fitness tracker that records and adapts to your moves 24/7. It works by tracking your strain, recovery, and sleep — and how they all affect one another. I was excited to test it out since I've heard a lot of hype around the device. 
Although it can be used to monitor your exercise levels, we're all about sleep here at Sleepopolis (surprising, I know), so I'm going to focus on its sleep-tracking abilities. That being said, I'll still cover everything from the setup to the tracking to the company policies. 
By the end of this review, I hope to answer the question that's (probably) on your mind: Is WHOOP the right health tracker for you? Keep reading to find out, or skip down to my summary for the highlights. 
Note: Although sleep trackers may help you notice specific patterns or pinpoint behaviors you'd like to change, they shouldn't take the place of a doctor or medical professional for advice, guidance, or help.
WHOOP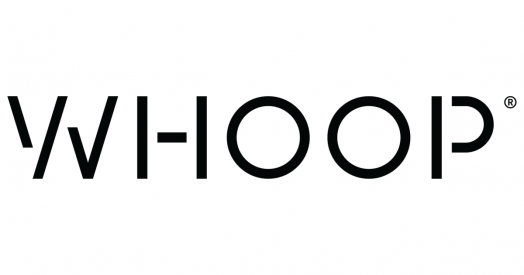 The WHOOP Band is a wearable tracker that monitors your recovery, sleep, training, and health.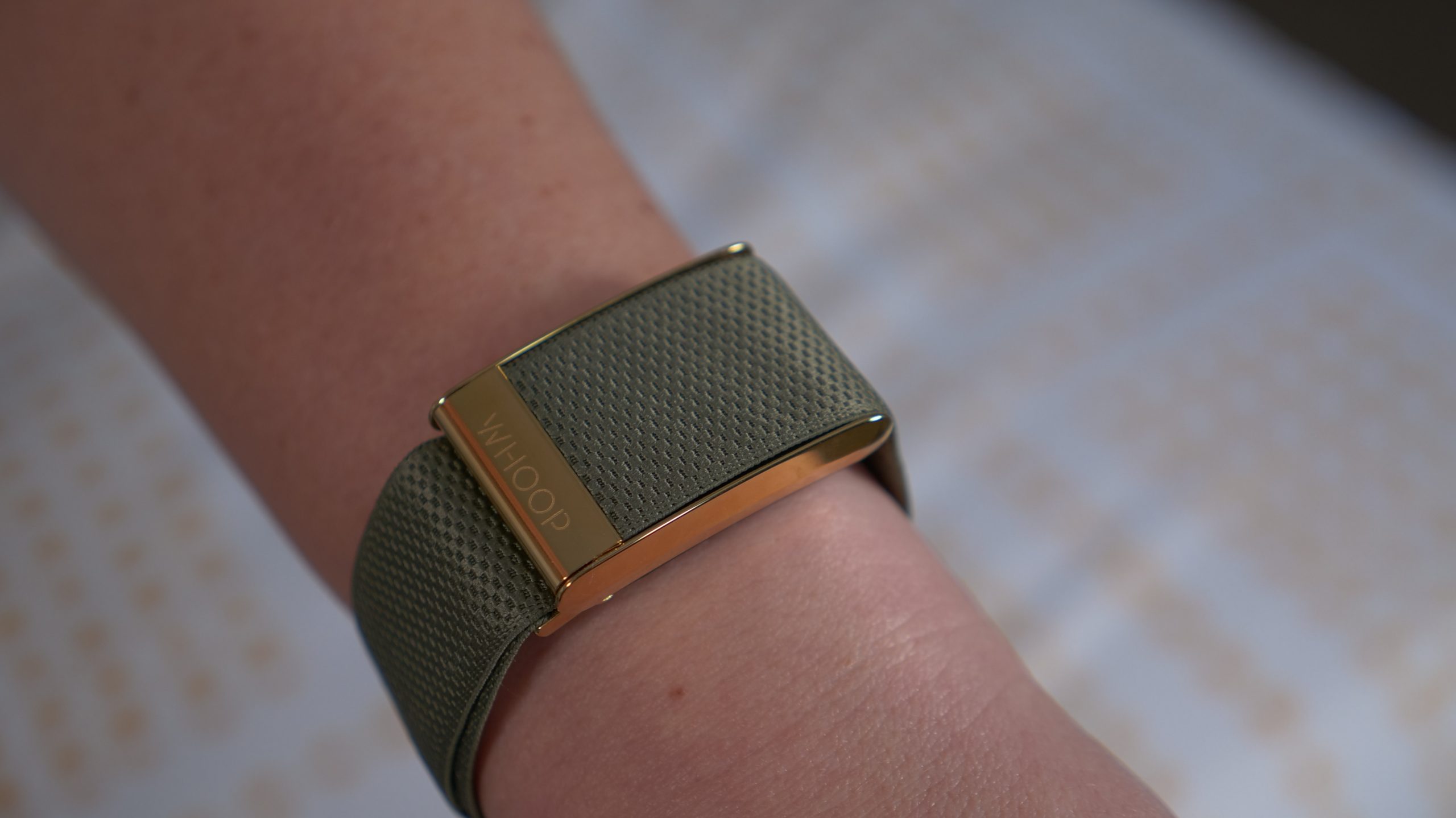 Is WHOOP the Right Fitness Tracker For You?
Before we fully dive in, I want to offer a quick overview of who I think would and would not like the WHOOP. 
Who Should Try The WHOOP?
Anyone interested in learning more about their sleep patterns and ways they can improve their sleep.

The WHOOP 4.0 tracks the four stages of sleep, how much sleep you need, and your sleep performance. Then it acts as a personal sleep coach and gives personalized sleep suggestions based on your data.

Those looking for a band-style fitness and sleep tracker

over a watch or a ring should like the WHOOP strap. There are a lot of different wearable devices and health monitors out there, so this one is a good match for those looking for a comfortable bracelet-type tracker. It comes in a variety of colors, and I found it to be super comfy. 

Athletes or people with an active lifestyle

should appreciate how you can monitor your heart rate zones and see how strenuous your workouts/daily activities are. The WHOOP also shows the number of calories burned and can connect with other exercise apps/products.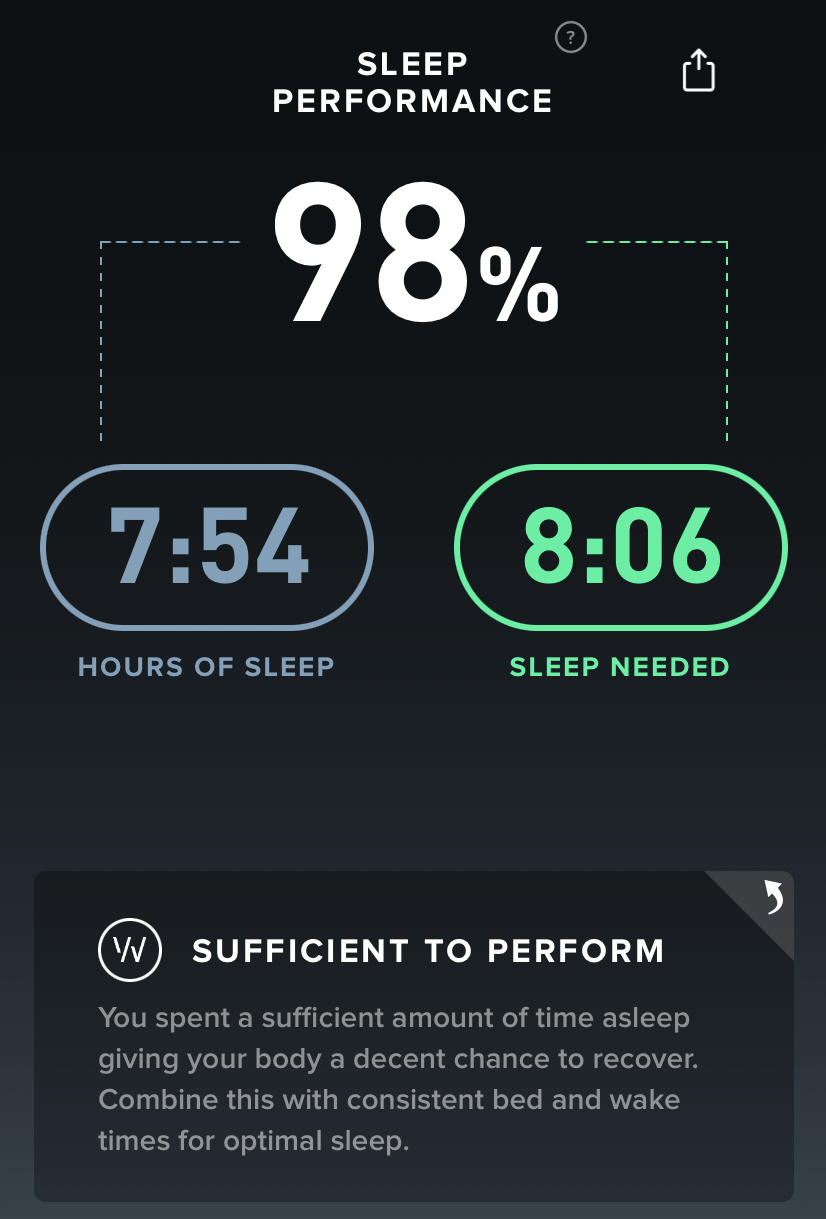 Who Should Not Try The WHOOP?
If you think you could get anxious tracking your sleep or be stressed out by bad results

, the WHOOP 4.0 might not be for you. It could lead to

orthosomnia

, which is essentially an unhealthy obsession with achieving the best sleep.

Although I found the WHOOP to be very lightweight and comfortable to wear,

if you don't like having a bracelet or band on your wrist

, this might not be the best sleep tracker for you. 

If you don't have a smartphone that's compatible with the WHOOP app,

this tracker will likely not work for you

.

It can be installed on an Android or iOS device with a Bluetooth version of at least 4.2. This means Apple iOS 14 or higher (iPhone 6 and higher) or Android OS 10.0 and higher.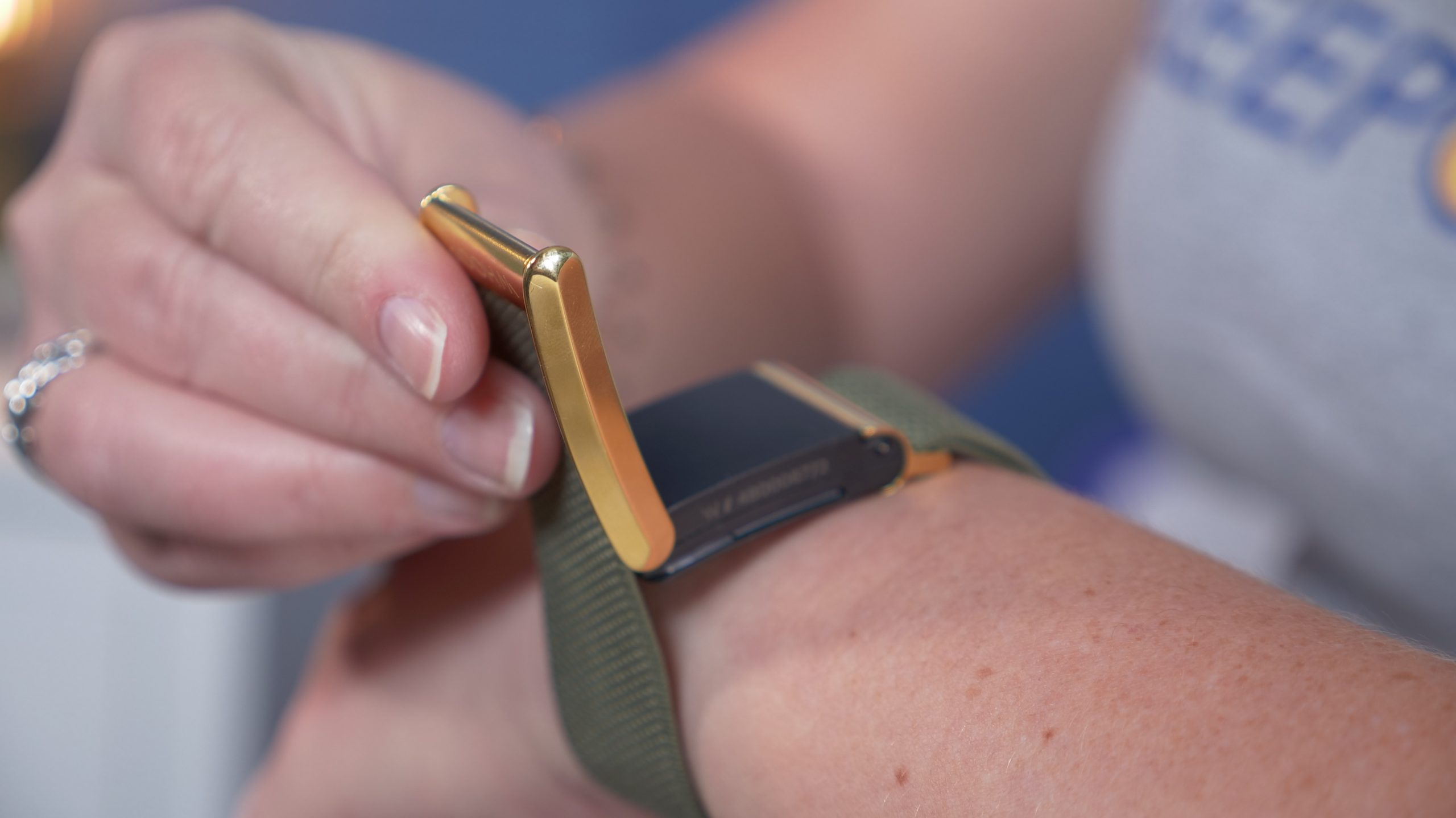 How To Use The WHOOP Sleep Tracker
The WHOOP 4.0 arrives with an onyx (black) SuperKnit band and the additional band color you selected at purchase. All bands are a little stretchy and come with metal plating. It also arrives with the tracking device that hooks onto the band, a charger, and charging cable.  
Setting Up the WHOOP
I thought the WHOOP was pretty easy to set up. You charge the battery, download the WHOOP app, and sync it to your phone. In the process, you answer a few questions on the app about yourself and your sleep and fitness patterns, along with what your goals are. The tracking device snaps onto the WHOOP band and then you fold it over to snap itself closed on your wrist. 
Battery Life
It took about two hours to charge the battery, which you do by plugging it into the USB cord that arrives with the tracker and plugging it into a USB hub. Then you slide the battery onto the tracking device to charge the device itself that is part of the wristband. It took about two to three hours to charge the tracking device. Then the device lasts for four to five days before needing another charge.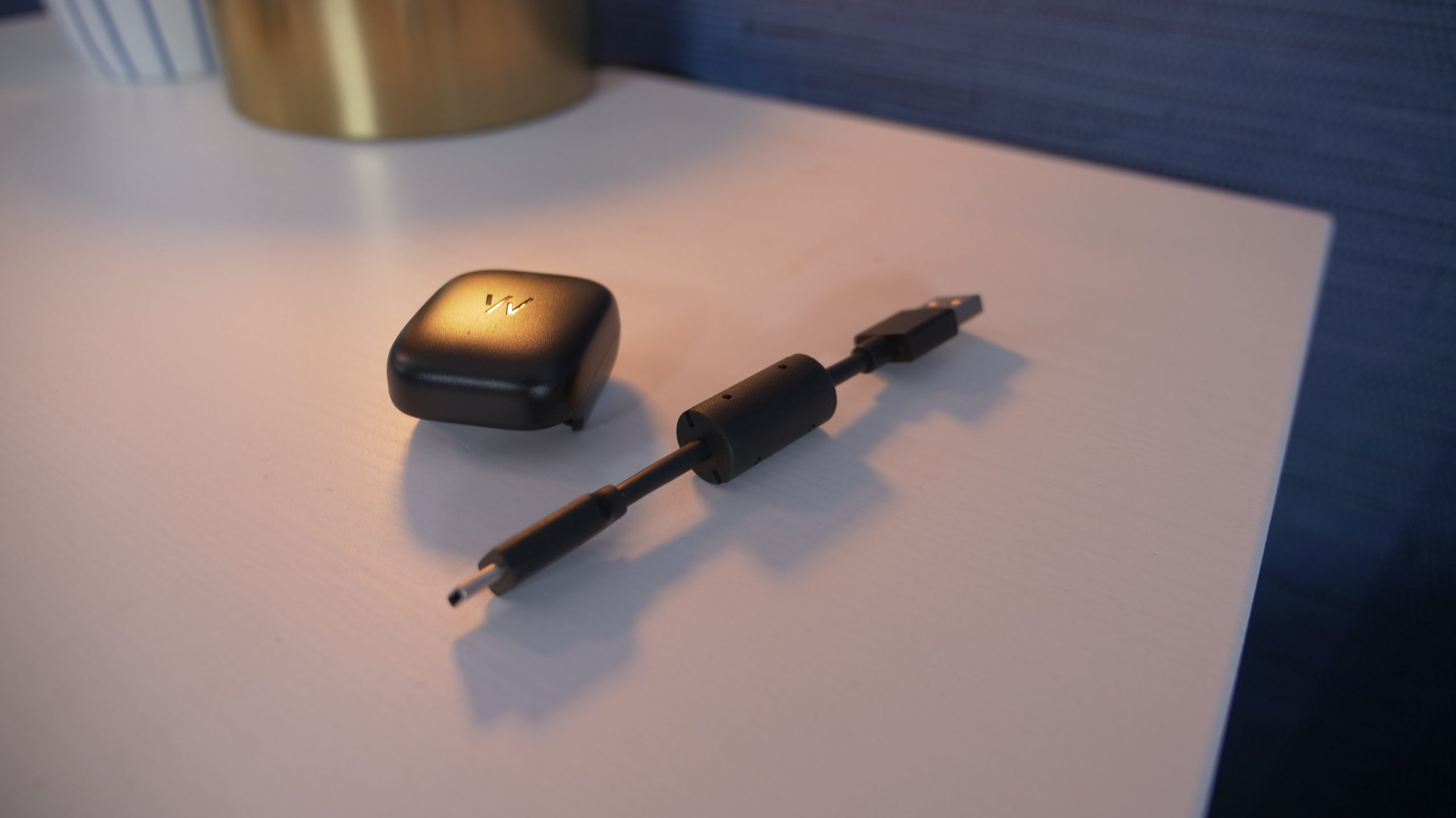 The WHOOP 4.0 sensor and the 4.0 battery use LEDs to show the current charge remaining on the devices. You can double tap the top of the sensor and see how charged it is based on the color it shows (green means 50 to 100 percent battery life, yellow means 20 to 49 percent battery life, red means five to 19 percent battery life, and blinking red means less than five percent battery life).
How to Use the WHOOP
Once you're all charged up, you simply adjust the band to the right size for your wrist and wear it 24/7. You can set up the amount of notifications you want to receive from the app on your smartphone. All your health data lives in the WHOOP app. You can see the individual patterns and health metrics on a daily, weekly, or monthly view, then you'll get overall scores for your strain, recovery, and sleep performance. 
You'll start receiving personalized information on day four of wearing the tracker. However, it takes 30 days for the device to gather enough data to reach a baseline for your body and full calibration, so WHOOP can provide accurate assessments.

WHOOP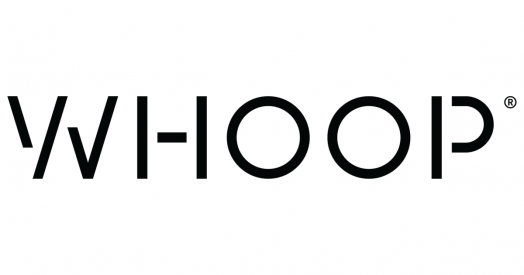 The WHOOP Band is a wearable tracker that monitors your recovery, sleep, training, and health.
What the WHOOP Tracks
You can't see any sleep data or information on the actual WHOOP device on your wrist, but you can set it up to be an alarm clock where it'll vibrate on your wrist to wake you up, and you double tap it to turn off. All the actual health, sleep, and activity metrics live in the app. It offers the following: 
Sleep

Your hours of sleep 

Sleep cycles

Sleep debt (how much sleep you "owe" to your body)

Sleep performance

Sleep quality

WHOOP will look at your personal sleep and health information and let you know how much sleep you need and when you should be going to bed and waking up

Activities

You can track or enter information for a very wide range of activities, from walking to boxing to jiu jitsu to pickleball

You can utilize the GPS function if wanting to track your movements

Strain

This is the exertion you're putting on your body

You get a strain score in order to know if it's time to rest or to be more active

Blood oxygen levels

Skin temperature

Heart rate

Resting heart rate

Heart Rate Variability (

HRV

), which is the variation of time between each heart beat

Behavioral journal

This is where you can track components like your diet type, stress levels, and caffeine intake in order for the app to help you understand what behaviors are impacting sleep and recovery

Menstrual cycle

By tracking your estrogen and progesterone levels, the app can suggest times and ways to exercise smarter and sleep better

Community

You can create or join different teams to share data with and encourage each other (two of my suggested teams were a North Carolina team, since that's where I live, and a women's team of my age group)

You can listen to podcasts and read articles to learn more about weekly performance assessments and learn health tips
How Much Does the WHOOP Cost? 
Price point can be a super important factor when shopping for a new health tracker. The WHOOP 4.0 requires a monthly membership with the device. The WHOOP 4.0 device and all future hardware generations are included with all WHOOP memberships. You have the following options: 
24 month membership:

$20 a month and you pay $480 upfront (33 percent savings) 

Annual membership:

$25 a month and you pay $300 upfront (16 percent savings)

Monthly membership:

$30 a month
Your membership will automatically renew and 24 month memberships automatically renew at the annual rate. 
There are 32 different colors and color combinations you can choose from when selecting your wristband at checkout. I mainly tested the ivy with gold option, but I also had the onyx, stone, and dusk colors. There are also different SuperKnit band packs you can separately buy. You can also choose to engrave the WHOOP device with your name, contact information, medical alerts, or anything else for an additional $25.
WHOOP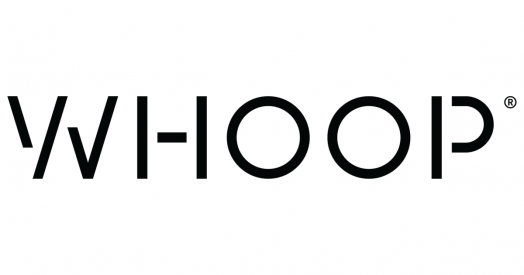 The WHOOP Band is a wearable tracker that monitors your recovery, sleep, training, and health.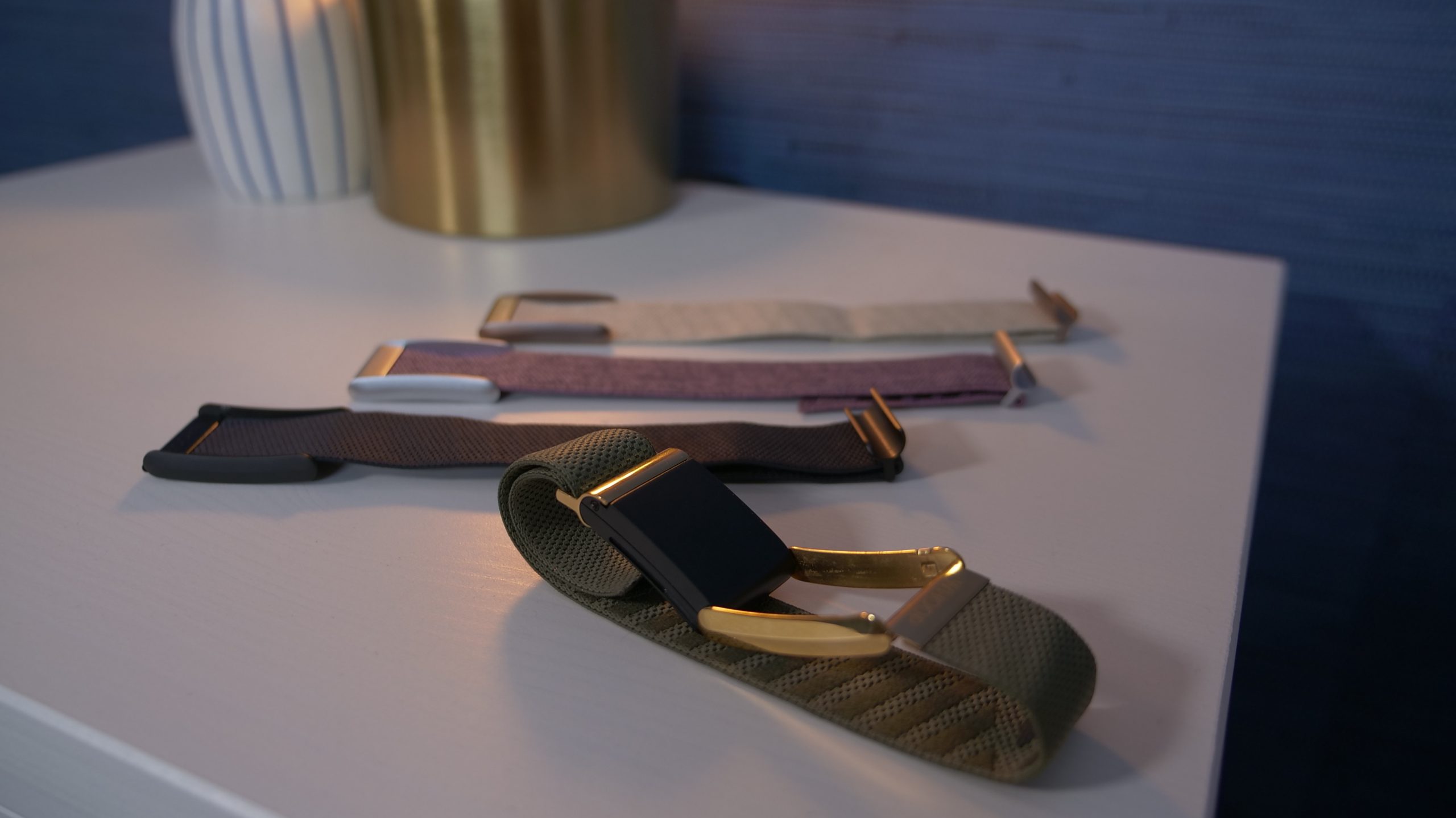 My Experience Using the WHOOP
I was really surprised by how comfortable the WHOOP 4.0 was to wear. It stays in place really well and it wasn't long before I forgot I even had it on. I appreciate how expansive the color selection is too, so everyone can find an option that fits their personal style. Although it has a simple look to it, the material does feel high-quality and has a good amount of stretch to it.
I liked how WHOOP is based on strain, recovery, and sleep — and their relationship with one another. The sleep tracking was very straightforward, yet in-depth to me, which I appreciated. It tells you exactly how much sleep you should aim for and how your actual sleep amount compares to it, along with the different sleep stage durations. I liked that it didn't shame you if you didn't get enough sleep, but rather, it offered tips to improve, such as working toward more consistent bed and wake times. It was also interesting to see the breakdown of my respiratory rate and heart rate throughout my sleep, and whether or not they were considered healthy. I think this could really help highlight health issues people may not know they're having.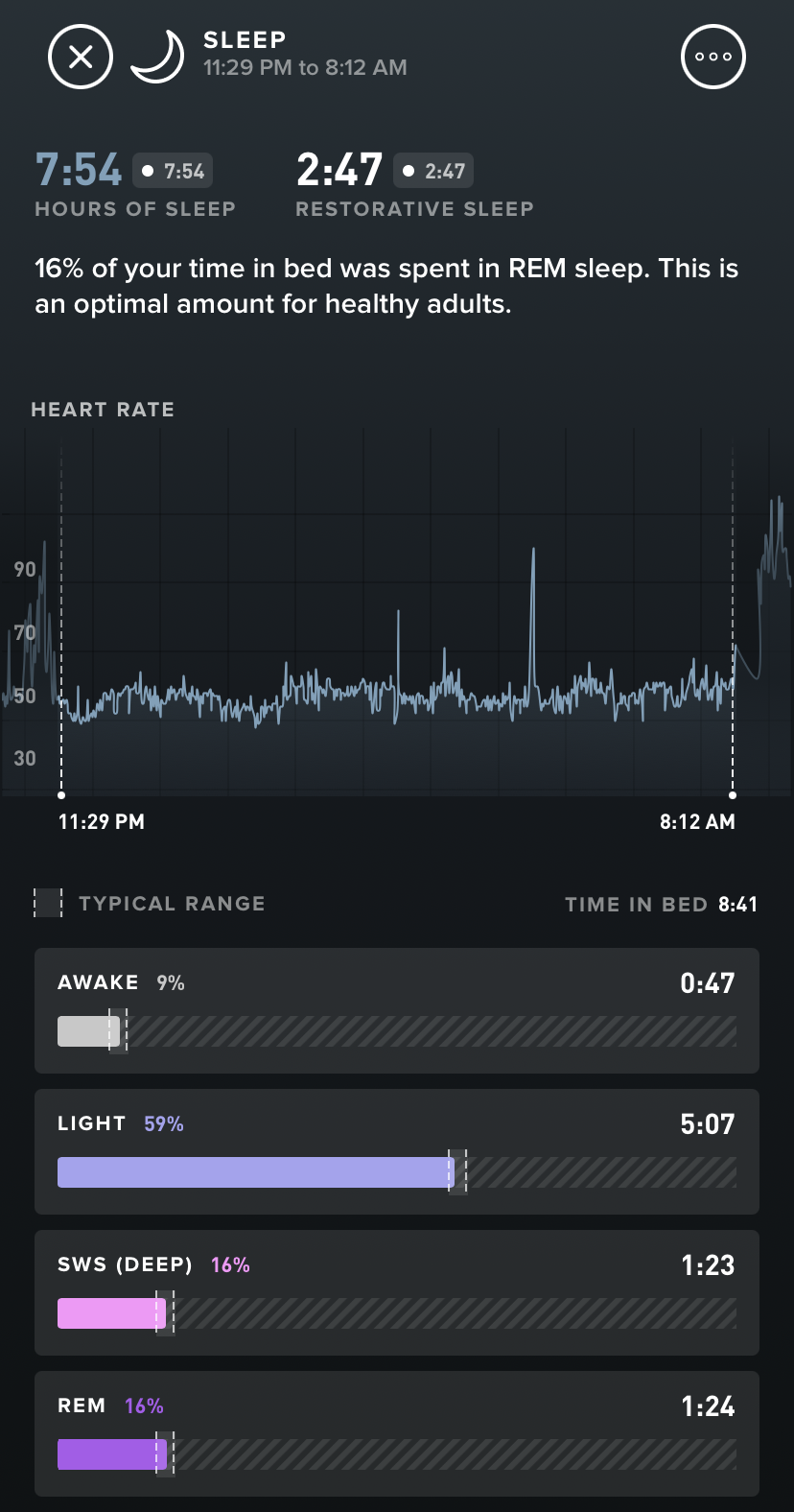 The recovery feature was interesting to me because it correlated well with times I was feeling groggy. When I saw I had a poor recovery score, I usually could link it to staying up too late or not getting enough sleep overall. 
It was also nice comparing my different strain levels based on different activities (walking vs. running) and seeing where I had room for more exercise with guidance from the strain coach feature. I liked the heart rate monitor during workouts and seeing that on one day of jogging, I spent 15 minutes at 80 to 90 percent of my maximum heart rate.
I think having access to different articles, podcasts, and communities on the app is a huge perk of WHOOP. They not only help breakdown how the different tracking features work, but they also give tips, inspiration, and advice for improvement and actionable insights. For example, one of the articles gave 17 recovery tips from an olympian, while another talked about how journaling can benefit your sleep.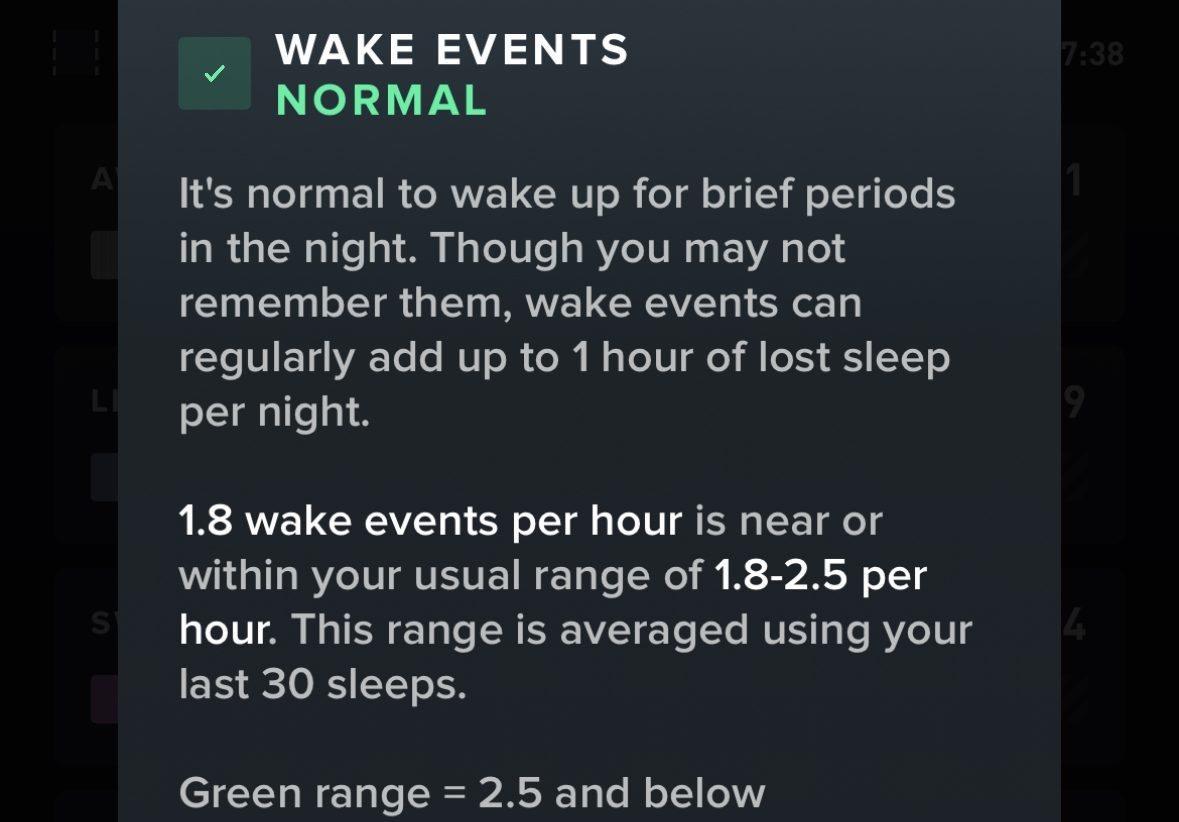 However, I do think this device could cause concern for anyone with obsessive tendencies when it comes to tracking their sleep. It clearly shows you when you didn't get enough sleep and gives you a score that reflects it. I had specific nights where the app told me I didn't get enough REM/deep sleep. It's important to not hold onto that too much or stress about it, because it's totally normal to not sleep perfectly every single night. Instead, just try to do better the next day.
I also think anyone not interested in paying a monthly subscription may struggle with this specific sleep tracker. However, it is competitively priced overall when looking at other high-tech trackers.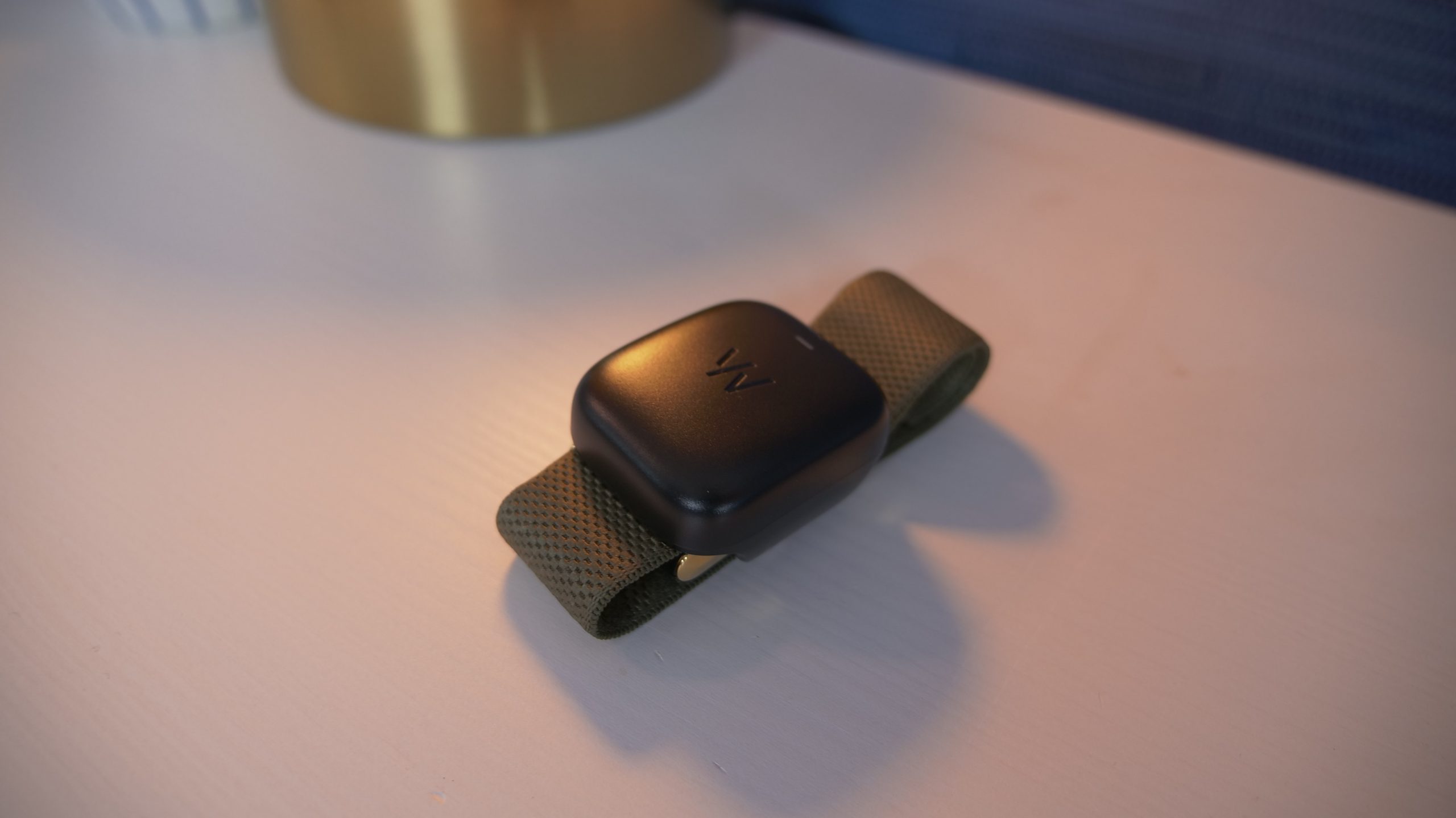 Policies and FAQ
Is there a trial period?
WHOOP offers a 30-day window for returns.
Is the WHOOP waterproof?
The WHOOP 4.0 device is water-resistant up to ten meters for two hours. The WHOOP 4.0 battery pack is water-resistant up to one meter for two hours. The company says you can shower, wash dishes, or go in the sauna with it on.
What's the difference between the WHOOP 3.0 and the WHOOP 4.0?
The WHOOP 4.0 is 33 percent smaller than the 3.0 and has a stronger sensor configuration. It has four times the number of photodiodes on the sensor and five LEDs that use green, red, and infrared light for enhanced metrics.
What's WHOOP Body?
This is WHOOP's clothing line that has built-in pods to keep your WHOOP tracker, so you can put it in the article of clothing and wear it instead of on the wristband. They have boxers, shorts, sleeves, sports bras, leggings, compression tops, and more. They also have a bicep band for the tracker.
How does the WHOOP haptic alarm work?
This allows you to set personalized alarms based on your daily performance goals. Your device will vibrate for 30 seconds either at the time you set or within an hour window depending on the alarm. There are three alarm types: exact time, sleep goal, and in the green (the latest time you wish to be woken up).
What's the difference between the WHOOP, the fitbit, and the Apple Watch?
Both the fitbit and Apple Watch have smartwatch designs where you can see different data and information on the devices themselves along with their respective apps. Fitbit and Apple also offer a variety of different trackers and styles, while WHOOP has one tracker they regularly update and improve.
WHOOP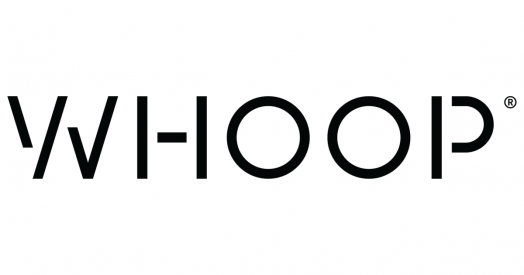 The WHOOP Band is a wearable tracker that monitors your recovery, sleep, training, and health.
WHOOP vs. The Competition
Now that we've covered the WHOOP 4.0, I want to compare it to another popular sleep and health tracker on the market, the Withings ScanWatch.
WHOOP vs Withings ScanWatch
The Withings ScanWatch tracks a lot of the same sleep, heart, overall health components as the WHOOP. However, it's considered a hybrid smartwatch, and it has the look of an analog watch — rather than a band. 

The ScanWatch operates through the Health Mate app, which doesn't require a monthly subscription.

The ScanWatch is FDA-cleared for some of its health features.

For more information, check out the full

Withings ScanWatch review

. 
Withings ScanWatch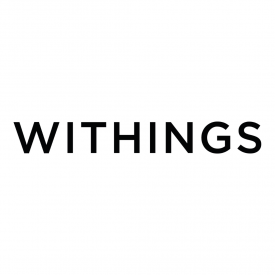 The Withings ScanWatch is a hybrid smartwatch with medical-grade components designed to help monitor your sleep, heart, and overall health.