Bohemian pillows add color, vibrancy, and whimsy to any sleep space. Adding some of these pillows to your bedroom can help you upgrade the overall design of your bedroom — without having to hire an interior decorator. To maximize your choices when it comes to Bohemian pillows, it's smart to purchase a plain pillow insert and then invest in Boho-inspired pillow covers or shams.
How do you find the best Bohemian pillow covers? Start by thinking about your preferences when it comes to aesthetics. There's a ton of variety under the "Boho" umbrella, so clarifying your preferences when it comes to colors, designs, and so on can help narrow your search. Also think about whether you prefer certain materials and if you need a single cover or multiple, coordinated pillow covers. Then check out this roundup to get started on your search!
Pros:
The covers come in a set of four vibrant, striped Bohemian designs.
The frontside of the covers is made from thick-weave cotton. The back is medium-weight linen.
The covers have a hidden zipper on the back, so it doesn't detract from the colorful designs on the front.
They're fairly soft to the touch.
Cons:
The colors might not exactly match their pictures.
The zippers seem a bit flimsy, so handle with care.
Pros:
The covers come in a pack of four, which gives you four distinct (but coordinated) color schemes.
They're made from a mixture of polyester and cotton, which is soft and a little stretchy.
The hidden zippers hold an insert in place without drawing attention away from the covers' design.
Cons:
The zippers seem pretty delicate, so handle with care.
The designs are screen-printed, so they're not quite as visually "crisp" as (for example) sewn designs.
Pros:
The covers come in a set of four. Each cover in the set is a different vivid color and design.
The covers are available in several Bohemian-inspired colors.
The fabric is made from linen, which is breathable and durable.
The cover has an invisible zipper that doesn't detract from the overall aesthetic.
Cons:
The fabric isn't especially soft.
The design is only on one side, which might not appeal to some people.
Pros:
The covers have an invisible zipper that holds an insert in place without detracting from the overall look of the pillow.
The mandala pattern is printed on both sides.
They're machine-washable.
Cons
The zipper's opening is pretty small, so stuffing an insert into the cover can be a bit of a hassle.
Pros:
The covers come in a set of two and in a variety of colors and designs.
They have an invisible zipper on the side, which holds the insert in place without diminishing the overall aesthetic.
The covers are machine-washable and dryer-friendly.
Cons:
The fabric isn't particularly soft.
The design is only on the frontside, which won't appeal to everyone.
How We Picked
To select our picks for this roundup of best Bohemian pillows, we emphasized the following factors.
Aesthetics
This was our number one criterion for this roundup. A Bohemian pillow needs to meet the Bohemian aesthetic, so we only included color schemes and designs that fall under that category.
But that doesn't mean all of these pillows look the same. A ton of colors and design schemes fall under the "Boho" umbrella, so you'll still find plenty of options to choose from. There should be a design or color scheme to suit pretty much every Bohemian taste.
Hidden Zippers
If you're searching for a Bohemian pillow, then you probably have your hopes set on achieving a certain look. And that means you probably don't want a big 'ol zipper detracting from your decorative pillows' design. For that reason, we prioritized pillow covers with hidden (or "invisible") zippers. They'll hold a pillow insert in place without diminishing the pillows' visual effect.
Materials
Everyone has their own preferences when it comes to materials. Some people like the feel of cotton, others prefer linen or polyester, and so on. We included pillow covers in a variety of materials so you can choose whatever suits your preferences when it comes to feel and durability.
Sleepopolis Buying Tips
Trying to choose the best Bohemian pillows for your bedroom? Think about the following:
Design. This is the biggest factor distinguishing different Bohemian pillows from each other. If you have strong feelings about colors or design, this will help you wade through a sea of options to settle on the right look for your bedroom.
Materials. Do you want pillow covers made from cotton? How about linen or polyester? The materials in a pillow sham can affect its feel, breathability, durability, and so on. Your preferences on this front can help narrow a search.
Quantity. If you're trying to cover multiple pillows, then you probably want color-coordinated covers. Buying covers that come in multipacks can ensure a cohesive look.
Bohemian pillows can add a pop of color and vibrancy to your sleep space (or any other room). To find the best Bohemian pillows for your needs, think about your preferences when it comes to aesthetics, materials, and quantity. Then get ready to enjoy a whole new bedroom look!
FAQs
What is a Bohemian pillow?
A Bohemian pillow (or Bohemian throw pillow) is a decorative pillow that features a Boho-inspired design. These artsy designs can vary widely, but they share one thing in common: They're very colorful. 
What does a mandala symbolize?
Many Bohemian pillows feature mandalas in their designs. Mandalas are circular, geometric patterns. In Hindu and Buddhist spiritual traditions, mandalas are thought to represent the universe. 
Is a pillow sham the same as a pillowcase?
Pillow shams and pillowcases serve similar purposes, but they're not exactly the same. A pillowcase is used to cover a pillow that's meant for sleeping. A pillow sham covers a decorative throw pillow or throw pillow insert.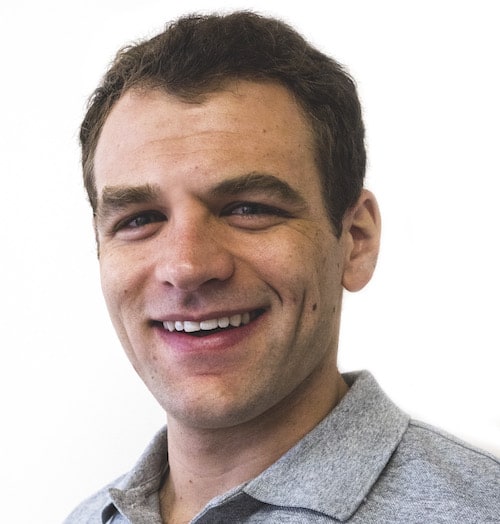 Logan Block
Logan is the former content director of Sleepopolis. As content director, he reviewed new mattresses every week and curated the comparisons, best of pages, and video guides on the site. Logan perfected his method by personally testing over 200 different mattresses, so he's not only able to discern the overall vibe of a specific bed, but to contextualize its feel within the bed-in-a-box market as a whole.