GhostBed has just come out with their second mattress offering, the GhostBed Luxe. It's a bed in a box mattress that aims at providing a cooler sleep environment. I'm excited to get my first look at the mattress but first I had to set it up.
Initial Thoughts
Sleeps Cool: The materials used throughout the Luxe have temperature regulation and cooling properties. The phase change material in the cover causes it to feel cool to the touch.
Pressure Relief: The quilted cover and gel memory foam comfort layer allow the sleeper to sink into the mattress for pressure relief. This should be a good fit for side sleepers who need to be careful of pressure points at the hips and shoulders.
Durable: The Luxe has a sturdy construction that doesn't collapse under pressure like some foam mattresses. The quality materials used by GhostBed in the construction of the luxe give the structure durability.
That's it for now, stay on the lookout for my full review!
The following two tabs change content below.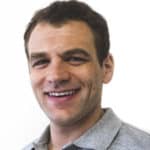 Logan Block
Logan is the director of content at Sleepopolis and the main mattress man around these parts. He's a big fan of sleeping in many sleeping positions and weightlifting.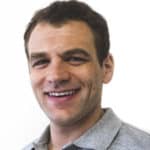 Latest posts by Logan Block (see all)