The online mattress industry is constantly changing and growing. One of the biggest leaps happened this summer with the launch of Helix Sleep. The Helix mattress has a design similar to many other 10″ mattresses, using latex, microcoils, and polyfoam. However, instead of a one size fits all approach, Helix allows each sleeper to customize and personalize their mattress. The customization process is driven by a short mattress quiz, designed to help Helix understand the intricate needs of each individual sleeper.
Earlier this week I had the opportunity to sit down with Adam Tishman. Tishman is one of three founders at Helix Sleep and has made it his mission to create personalized sleep available to all sleepers at a fair price.
Continue below for my full interview with Adam Tishman and make sure to check out my complete Helix mattress review.
1. Hi Adam! Thanks so much for taking some time to sit down for a few questions. First up, could you give my readers a little bit on your background? What have you done in your career?
Absolutely! My background is in strategic start-up brand building and marketing analytics, working with multiple brands on growth strategies. Perhaps most notably, I was the Director of Marketing & Business Development at Sheets Brand, a line of dissolvable oral energy and sleep strips (think Listerine strips mixed with either caffeine or melatonin). We grew the product to distribution in over 40,000 US locations and boasted an impressive roster of brand endorsers including LeBron James, Serena Williams, and Pitbull.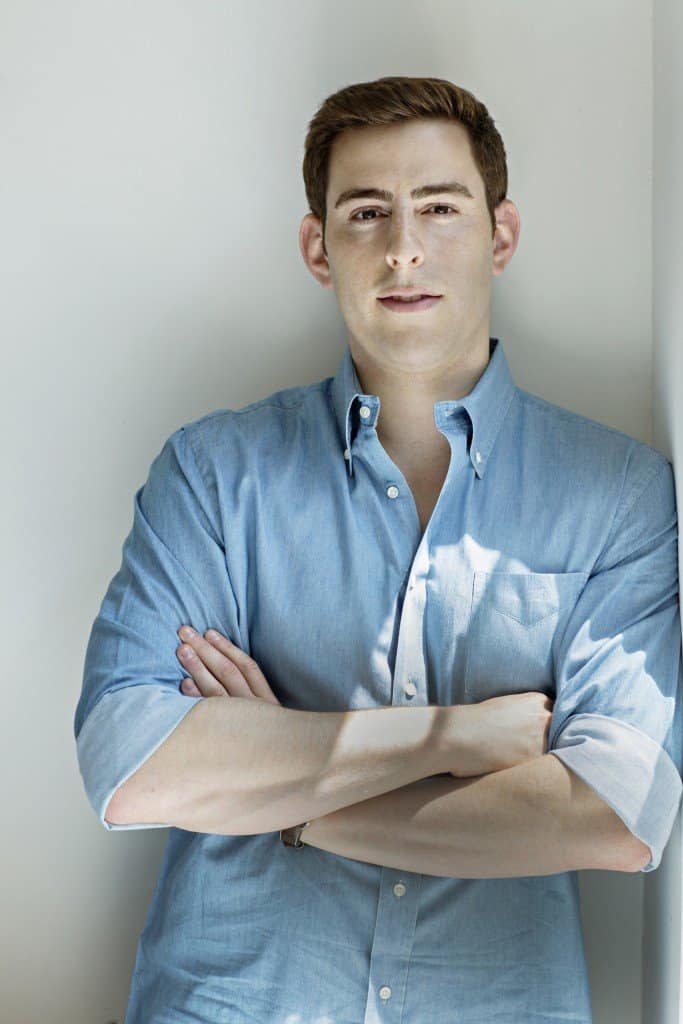 2. Why did you decide to jump into the online mattress industry? Why now?
We decided to start Helix Sleep to fix a problem we all experienced when we moved to Philadelphia for business school – namely, terrible mattress buying experiences. It just didn't add up. We spoke with our classmates and found similar bad stories. A quick Google search later we noticed routine 1 out of 5 star ratings for most mattress retailers. What was going on? Why was it so difficult to get a mattress?

The industry is plagued by three primary problems: (1) inflated prices, (2) awkward, less than ideal in-store buying experiences, and (3) confusing products. These issues make purchasing a mattress a nightmare for customers (pun intended). Simply put, it sucks. That's what we aim to fix.

We live in a fascinating time whereby companies are forced to meet the increasing expectations from consumers in all categories. At a high level, the growth of the online mattress industry was inevitable.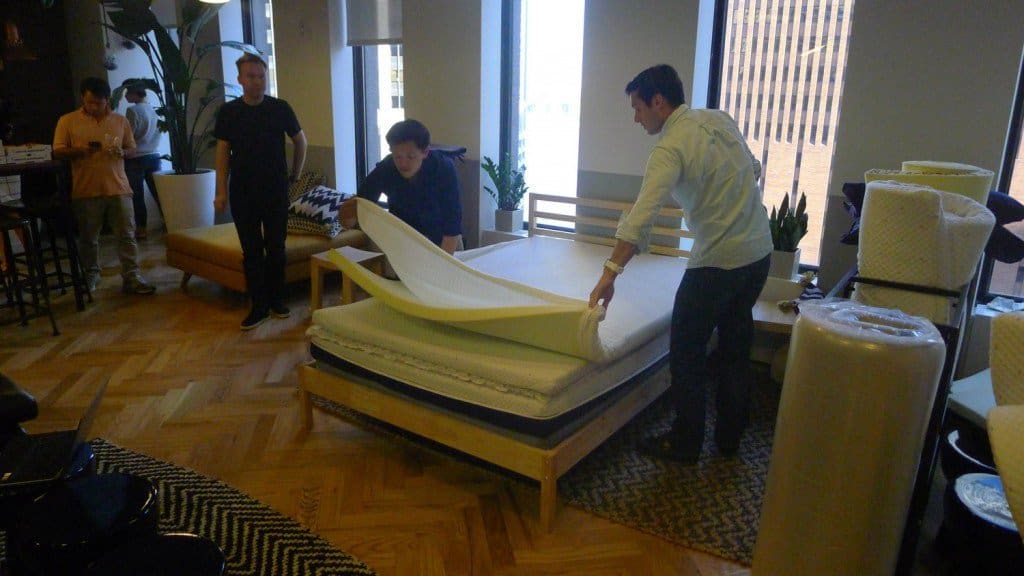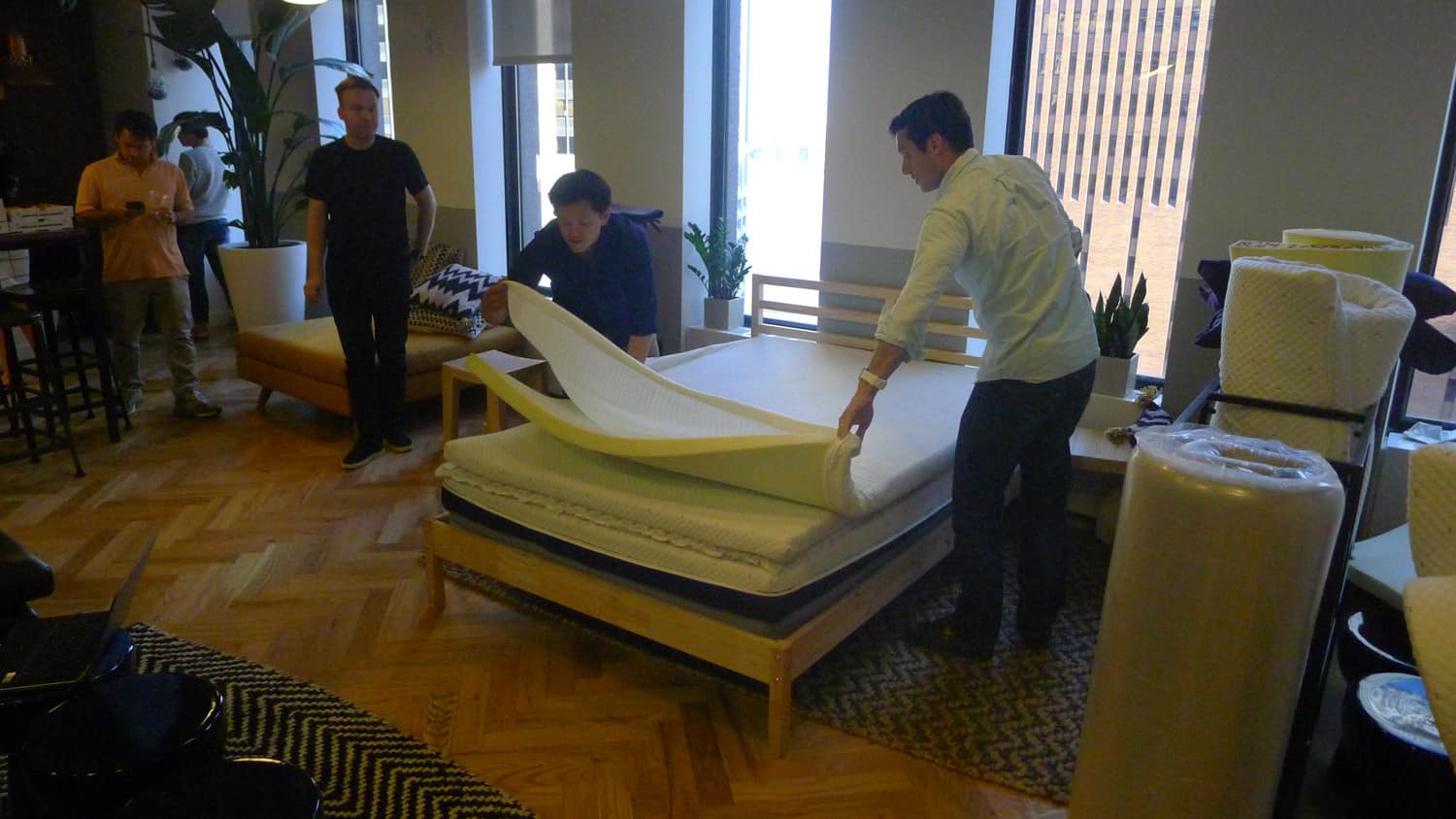 3. The Helix personalized mattress is quite a unique feature for the online mattress market. Why did you decide to go with a personalized approach vs. a universal comfort design?
We believe the world is made up of unique individuals with different wants, needs, and styles. The research is clear that body measurements and sleeping preferences matter when deciding on a mattress. This makes intuitive sense – there is no reason a 6'4″ 250lb man who sleeps on his back should sleep on the same mattress as a 5'3″ 120lb woman who sleeps on her side. We've known this for a while – there is a reason why traditional retail stores have never just sold one universal mattress. People have varying feel preferences (soft vs. firm) and sleeping positions (back vs. side vs. stomach). Some people sleep hot, other sleep cold. These things matter.

The problem is it's really hard to find that perfect mattress because most online retailers only offer one universal option and lying on a mattress at a retail store for 5 minutes is a very poor way to decide on a product for the next 10 years. That's why at Helix Sleep, we try to take the confusion out of the buying process. We ask you questions about yourself and translate your answers into an optimal mattress construction – designed specifically for you. Additionally, we try to offer the best customer experience possible – including free shipping directly to your doorstep and a 100 night sleep trial. Our goal is to always provide you with the best possible product with the least amount of hassle.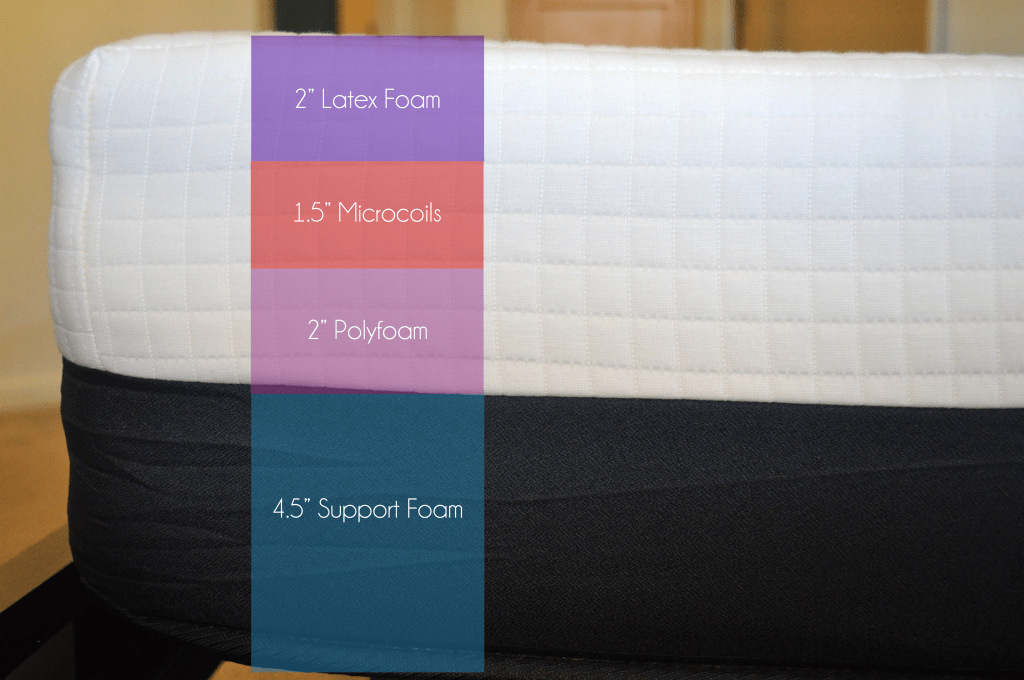 4. How did you determine the specific layer design and other customization specifics for each individual sleeper type? What type of testing went into each customized version?
The specific layer design and other customizations are determined by our personalization questionnaire. We ask each customer questions about his or her body type (height/weight), sleeping preferences (side/back/stomach and hot/cold), and mattress preferences (firm/soft). The answers to these questions are input into our back-end sleep technology algorithm whereby we optimize the mattress construction. The goal is to optimize the mattress across four key metrics: feel, support, temperature regulation, and point elasticity (the ability for the mattress to compress in one area, without affecting the surrounding areas).

The sleep technology we use is based on multiple PhD studies and thousands of nights in sleeper studies. Additionally, we have done extensive product testing on all of our constructions. For an in-depth overview of the science check out our Helix Sleep research page here.
5. What's the most common Helix mattress design?

We've seen huge variation across different mattress designs and try to stay away from looking at the most and least common constructions. Having said that, we are seeing fascinating patterns across different types of people. For instance, we've noticed that people from the Northeast are more likely to request firmer mattresses than people from the South.
6. Within the last year more sleepers have started going online to shop for their new mattress, however it's still just a drop in the bucket. What is the biggest challenge that Helix Sleep must overcome to be accepted by sleepers?
Helix Sleep's biggest challenge is shared by all of the online focused brands – changing consumer behavior to feel comfortable interacting with this product category in an online environment. The real goal is converting traditional retail shoppers into online shoppers.

Changing behavior is hard to do though. Many people feel uncomfortable purchasing an expensive item without trying it first. This is why the norm in the industry is to offer free shipping and an extended free trial period. At Helix, we take it a step further with our personalization. Our goal is to help consumers feel more comfortable purchasing online because they know the product was specifically designed and custom-built for them.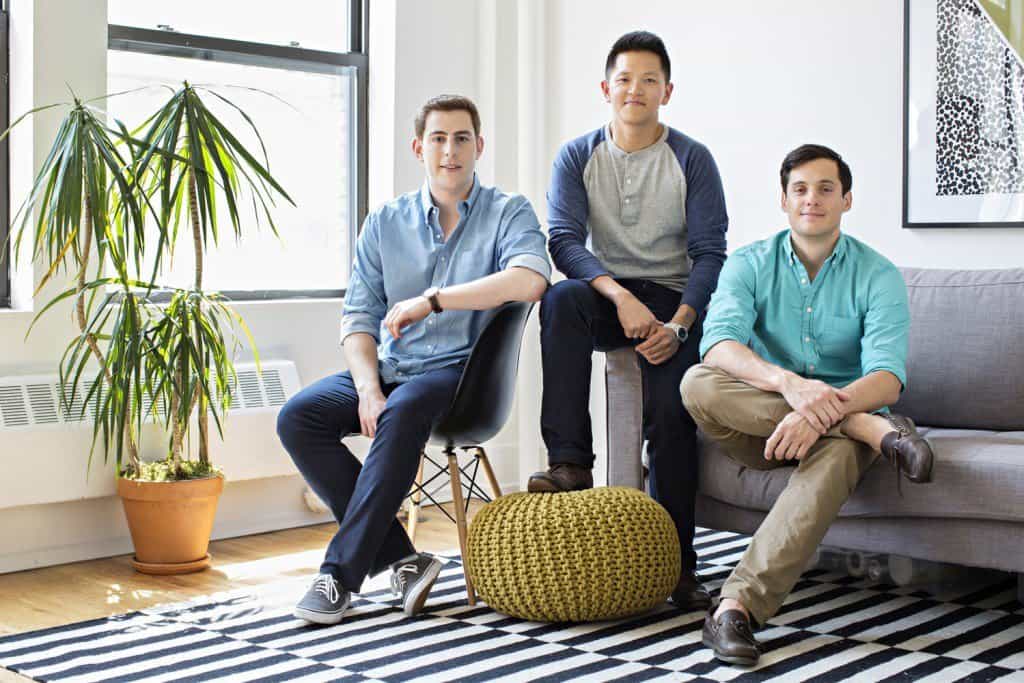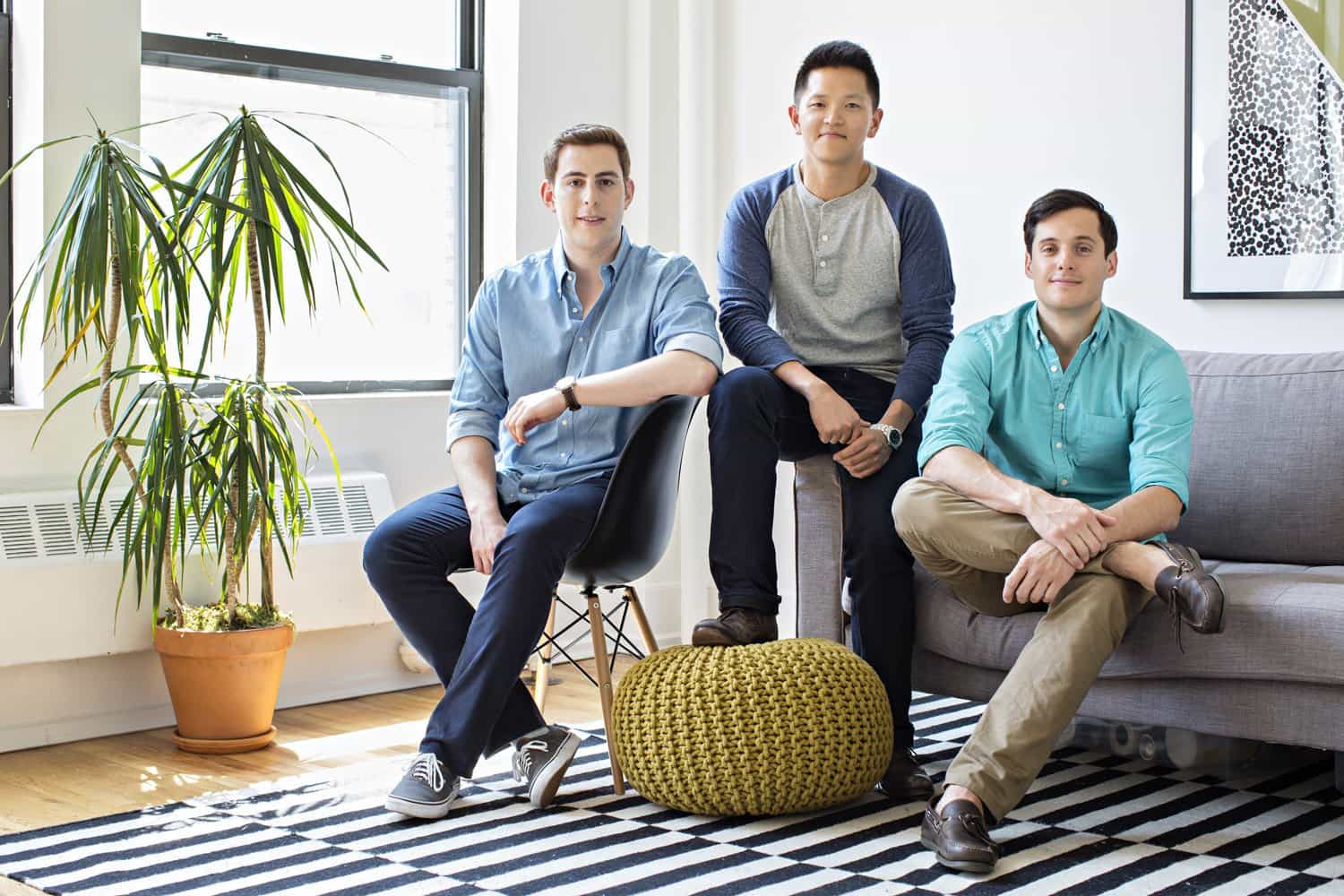 7. Where do you hope to see Helix Sleep in 5 years? Do you think the product will remain largely the same or will we have seen a major evolution in the Helix mattress?
We aim to be at the forefront of two cultural shifts: (1) the shift from retail to online in the mattress industry and more importantly, (2) the shift from mass to personalized products driven by data and analytics. As it relates to the product, we'll have to wait and see! We live and breathe mattresses, so I'm sure we will continue to evolve.
8. As a mattress and sleep expert, what is the one most important piece of advice you would offer my readers who are researching and shopping for a new mattress?
Only one piece of advice is hard! Here's our three guiding principles when shopping for a new mattress:

Make sure you get the right bed FOR YOU! You're sleeping in it, so regardless of whether or not literature says firmer is better it doesn't matter. You can very well find out that a softer mattress is more comfortable and better for you specifically.
Test it. Lying on a mattress in a store for 5 minutes and deciding it will work for the next 10 years is like deciding you like a restaurant after they pour the water. Make sure you get a bed that you can return, and sleep on it for at least 2 weeks. It takes that long to get used to any new sleep system.
Buy comfort/quality, not bells and whistles. Buzzwords don't equal comfort. It's VERY easy to overpay on a mattress, but cost is not linear to quality at all times.
A big thanks to Adam Tishman for taking the time to do this interview. For more information the Helix mattress visit HelixSleep.com.