I'm excited to get the chance to review the Layla mattress! It's a dual sided mattress that uses a copper infusion in its memory foam to help prevent overheating. It's a bed in a box mattress, so the first thing I had to do was get it set up and let it decompress.
Initial Thoughts
Firmness Options: The Layla mattress is a flippable. meaning you can turn the mattress over in order to change the firmness level to meet your preferences. The process to flip the mattress is pretty simple and you can watch it here.
Memory Foam Feel: Both the firm and plush side of the Layla use memory foam in the comfort layer. The Layla provides the classic memory foam feel of sinking in and contouring to the body.
Sleeps Cool: While memory foam has a reputation for trapping body heat, I found that the copper infusion did a good job of temperature regulation.
That's it for now, stay on the lookout for my upcoming full review!
The following two tabs change content below.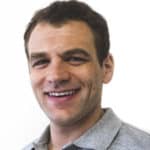 Logan Block
Logan is the Director of Content at Sleepopolis and the main mattress man around these parts. A Buffalo native, Logan spent several years working in project management in both Boston and New York City. In his free time Logan likes walking his dog, lifting weights, and searching for the best cheeseburger in New York City.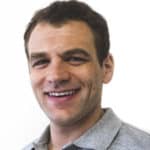 Latest posts by Logan Block (see all)