2014 has been an exciting year for mattresses and sleep. One of the most established and old-school industries in the world has been turned on its head by a flurry of new mattress start-ups. The newest among these start-ups is Leesa Sleep.
Leesa has a fresh new take on how a mattress should look, feel, sleep…and cost. Their team is nimble, but backed with innovation and design rock stars from top to bottom. Among these design experts is Mitchell Murphy. Mitch is the former creative director at the internationally-recognized Frog Design, and is now leading the design vision for the Leesa mattress.
I had the opportunity to chat with Mitchell earlier this week to talk about his new project and get the inside scoop about the newest mattress to hit the interwebs.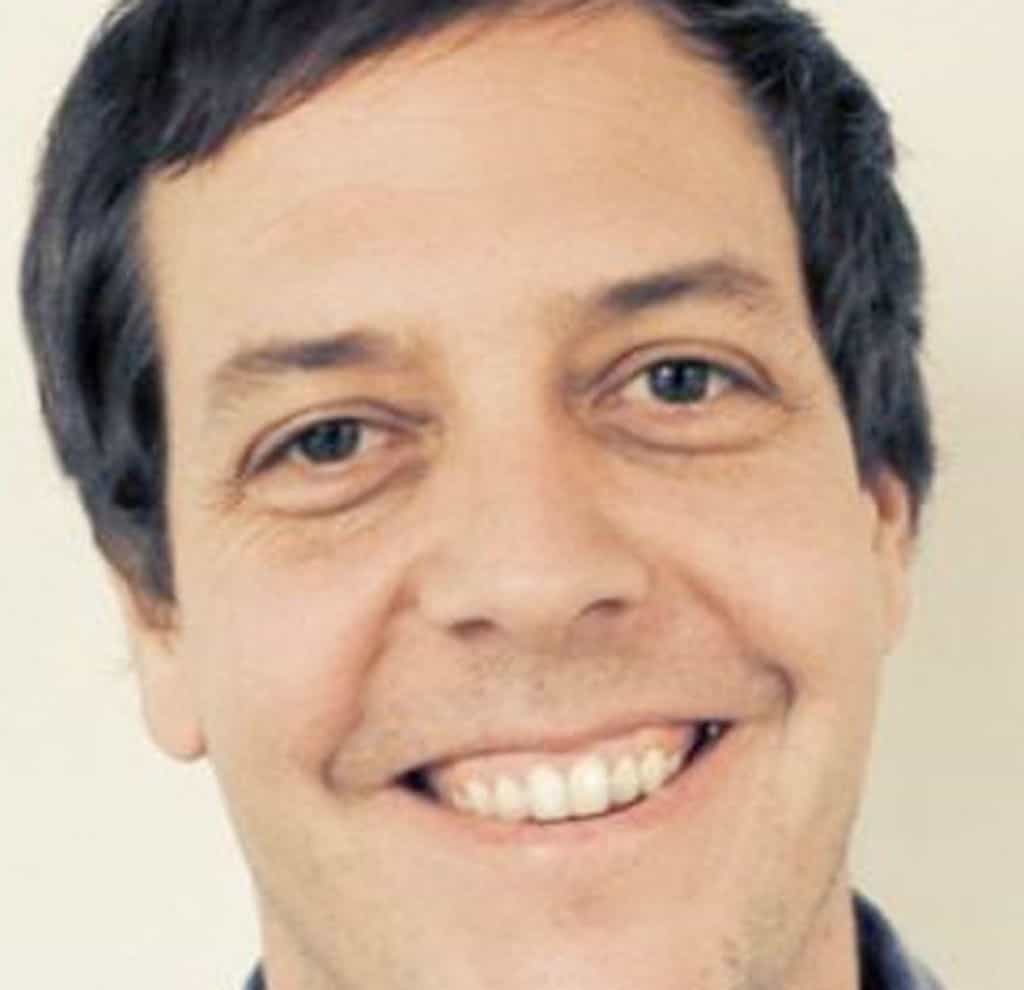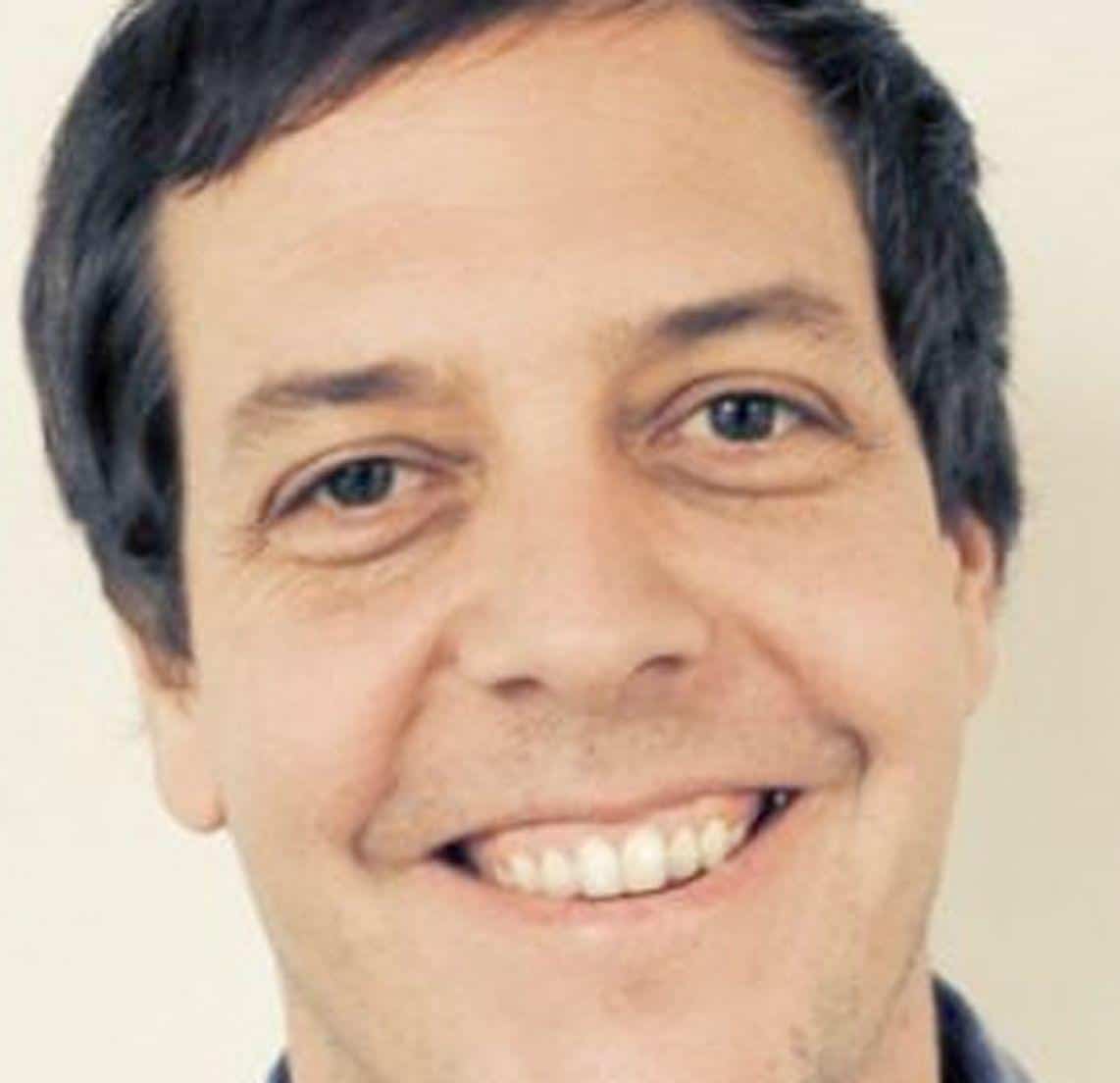 Sleepopolis: First off, thanks for taking the time to sit down and discuss your work on Leesa. Before we dive in, could you give my readers a little on your background? What are some of the notable projects you've worked on recently?
Mitch: I've been creating brands, products and services for both start-ups as well as some of the largest companies in the world for the last 15 years. For example, I worked with Gatorade to create athlete experiences that reconnect them to the brand. I've worked with AT&T designing consumer software, and I've designed products for Coca-Cola. You know the Coke Freestyle soda machine? I was behind that interface design.
Sleepopolis: I do, those are really cool.
Mitch: Yeah, I did the UI for that. I've designed environments for banks and products for GE , so I think my experience is quite broad. I'm trained as an industrial designer, but I would say my focus is in what I call experience strategy – that's really about helping brands connect all the different touch-points they have, not just focusing on a single product or piece of software. It's really looking at their overall strategy and helping tell better stories through those products for them.
Before I helped start Leesa, I was at a firm called Frog as creative director., they're a very large innovation and design consultancy. They earned their name in the 80's designing all the early Apple products.
Sleepopolis: Interesting. It sounds like you've done a lot of really cool, innovative products in the last few years. What was it specifically about mattresses that compelled you to want to join Leesa?
Mitch: The opportunity to create something from scratch that's not only a product, but a business, and bring an idea to life through its design is really compelling for us. I think design is in a really interesting place today where designers don't just focus on a single craft or a single vertical, but they're also designing businesses. The power of design to move business is pretty amazing, and applying that to the mattress industry through Leesa was the perfect opportunity.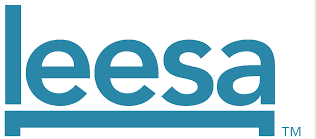 Plus, as a designer, I'm always looking for bad experiences to make good, and the mattress industry was just ripe for that change. Anytime you can come up with solutions and just flip industries on their head, I think, is just really, really fun.
Sleepopolis: Definitely. It's been an old and fairly stagnant industry, really until just the last couple years when Leesa and a few others have dove in and reimagined the space. It's really interesting.
Mitch: Exactly. So, if you really think of design as a tool where it's not just about making a mattress look good, but where you really start thinking about how people sleep, the challenges they face and all those other pain points – not only with the bed, but with how we design the business.
Sleepopolis: Definitely, that's a great story and it sounds like you guys are going to do some amazing things there. Before we dive into the specifics of the Leesa design, can you talk a little about the major influences of your design career? Where do you draw your inspiration from?
Mitch: Funny enough, I'm a big climber and mountaineer.  I think I pull a lot of inspiration from the outdoors. I'm outdoors every day. I'm either running or biking or climbing or skiing, or doing something. I think I've found early on in my career that design is quite like the journeys you take climbing or on a mountain because you know what your end goal is, but you don't know how you're going to get there.  It's not always a clear path and things pop up along the way.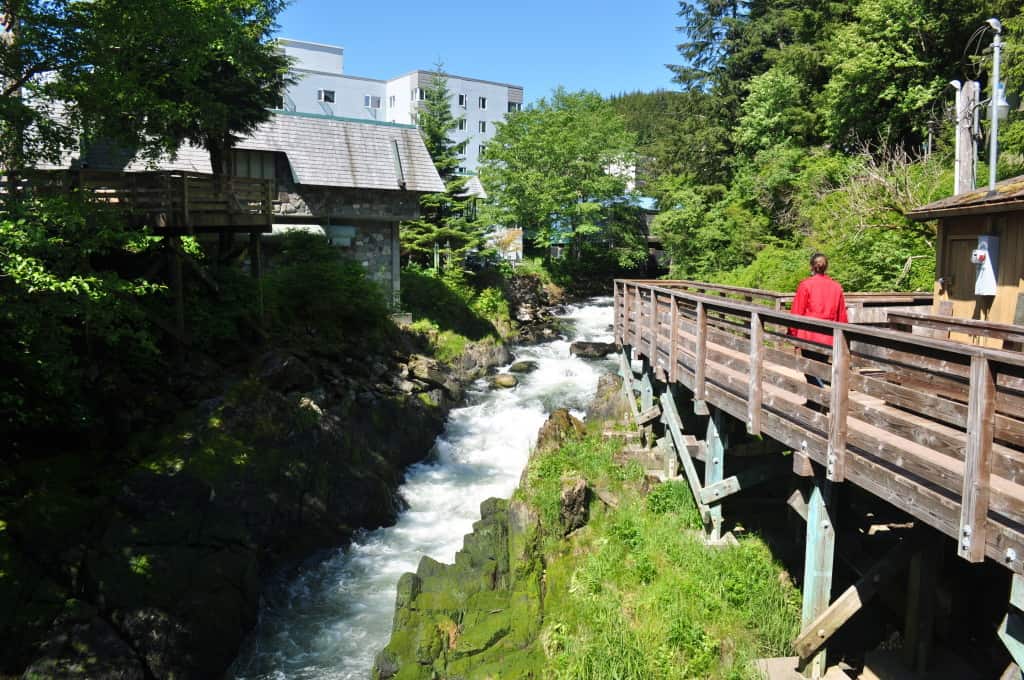 I think I am also influenced by people – what people do, and whether it's different designers or mentors or the audience that I'm designing for- I always find something to be inspired by. As a designer, you just need to look around your everyday surroundings and the people you interact with and that ability to connect those little things that you see every day and apply those to the big problems you are trying to solve.
Sleepopolis: So what is it about the outdoors and people that you included in the design for the Leesa? How did you arrive at the final design?
Mitch: It's a good question. I always start with people in my design, and it's usually talking with them about the problems they have. As a designer, you try to solve those problems. For one, people are having trouble sleeping because in our world today, we're always on and connected. We're bombarded with information, and I think it was that cluttered sense of our lives that inspired us to say , "Well, getting a good night's sleep is really about getting rid of that clutter…clearing your mind and your space, and trying to manipulate that chaos into order."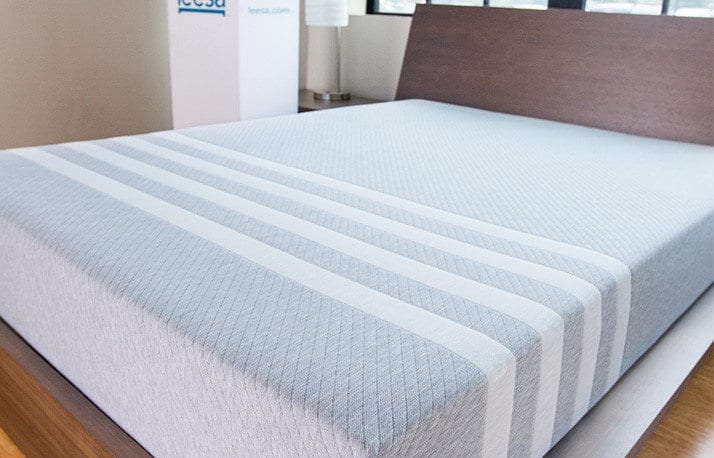 So if you look at the bed, it's a fairly clean design. It's symmetrical. The four stripes have order to them – they're clean and balanced.
Sleepopolis:  So I know as you were working through this vision, really coming up with the final design, there were nearly 20 different iterations of the design. What did some of those earlier versions look like and what was it about some of those earlier versions that made them "not quite right" for the final design?
Mitch: That's a good question. I think a lot of the early designs felt like the "same old, same old," with maybe with a little twist. Then, I got a call from the company that weaves our knit, and they had come out with a new technology that allows the knit to be produced in such a way that you didn't need the side panels, meaning it could be one seamless piece. That got me thinking, 'what could we do to showcase that kind of technology in an understated way?' So, I started looking at patterns that wrapped around the whole bed, and that's how we came upon the idea of the four stripes. I think something else with the cover that's interesting is that it doesn't have the ticking that you see with a lot of traditional mattresses, which we liked. We also wanted this kind of like a classic knit feel, kind of like throws and blankets and things like that so this weave kind of helped mimic you that feeling.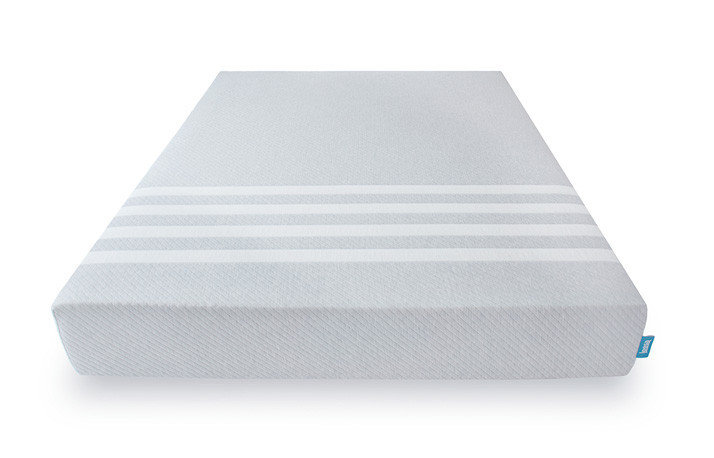 Sleepopolis: That's really interesting.  The design looks unlike really anything else I've seen out there. I love the four bars. It provides a certain sense of uncluttered order.
Mitch: Yeah, I always say that good design needs a metaphor. I had this idea about the feeling that you're sitting on the couch in a nice warm throw and you're cuddled up with it by the fire. How can we take that feeling you have there and apply it to the mattress? I was kind of inspired by some of the early classic designs of the throws you see in the 1900s. So, if we could apply that same feeling you get when you're under a throw and apply that to the bed, making it so nice that people didn't want to cover it up… that was kind of the goal.
Sleepopolis: Interesting, yeah, it's a great design. My new Leesa just arrived the other day, I'm already really enjoying it. Watch my Leesa mattress unboxing video here
Mitch: Oh, excellent. You're going to love it.
Sleepopolis: One last question for you, a little bit different from some of these others. If the Leesa mattress could speak a single sentence to a perspective sleeper, what would it say?
Mitch: I think it would just say, "I'm a better place to sleep."
Make sure to check out part 2 of our interview series with Leesa later this week. Leesa mattress founder and president, David Wolfe, will be joining me for another Q&A session on everything Leesa.
Ready to give the new Leesa mattress a try? Make sure to use our Leesa discount promo code. You save $100 instantly on any sized Leesa mattress.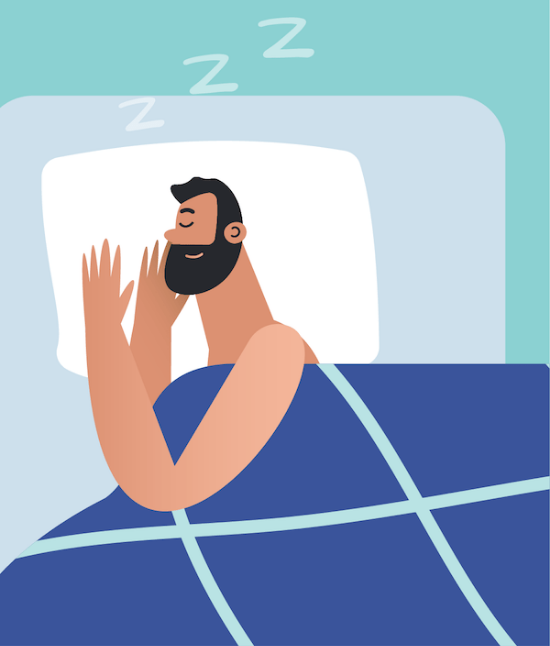 Sleepopolis Team
The Sleepopolis team is all about helping you sleep better. We live, eat, breathe, and sleep (ha!) all things, well, sleep! Whether you need a new mattress, are having trouble sleeping, or are just tired of counting sheep, we've got you covered. Check back here often for the latest and greatest in mattress reviews, sleep news, or health tips, and in the meantime, sleep well.