This is a question I receive fairly often through my comments and contact form. So a short post featuring the Sleepopolis' platform bed frame is long over due.
The name of our platform bed is the Bellmar by Copenhagen Imports.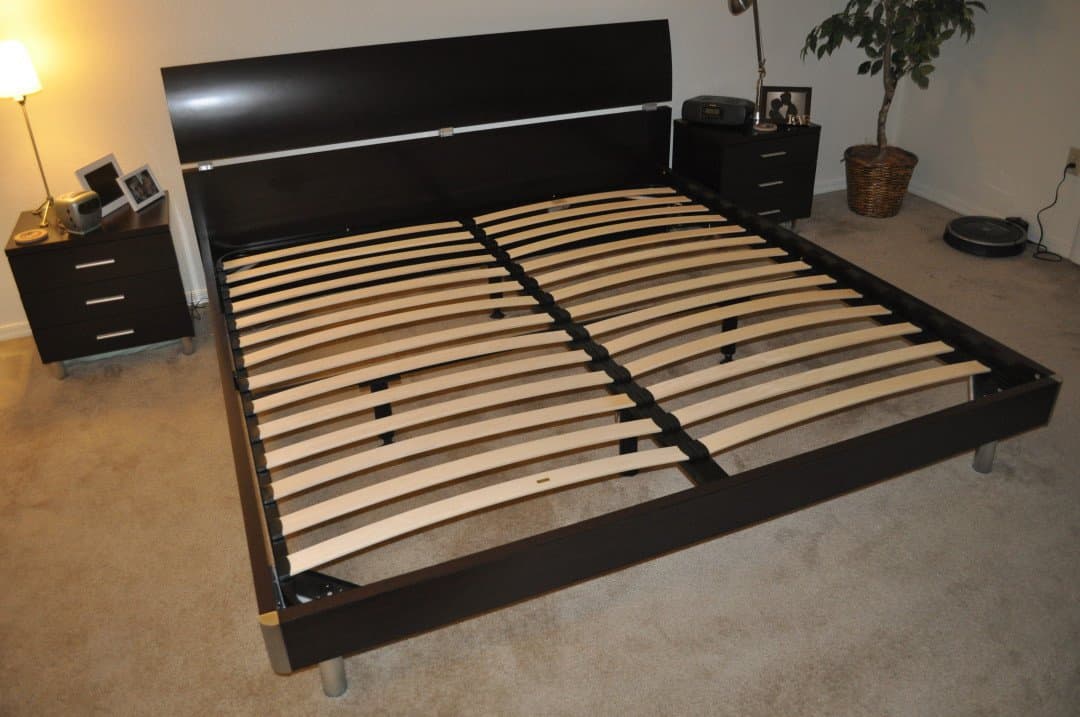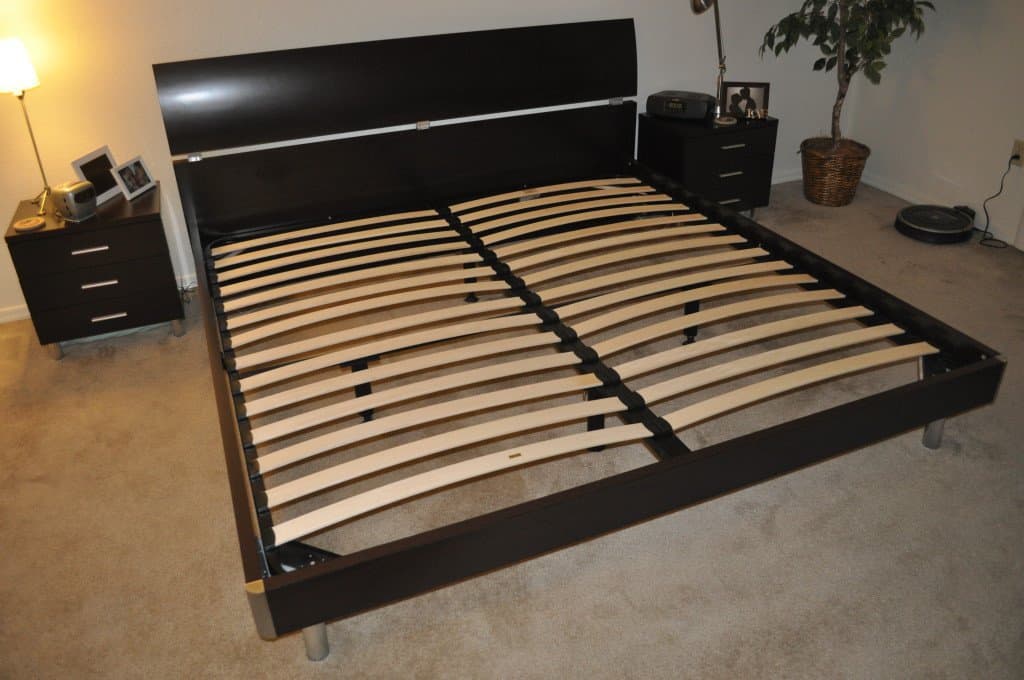 Unfortunately, Copenhagen Imports is not a national retailer. They are located in Arizona and also in Texas. They will ship this platform bed, or any of their products, beyond Arizona or Texas, but it will be at an extra cost.
Slat Frame Supports
While I love the design and style of this bed frame, the slat configuration it uses is less than ideal. You will note that these slats are flexed outward. This creates less support than rigid board slats or a solid platform. Additionally, this type of slat frame can invalidate the warranty of some mattresses (or at the very least, decrease their performance).
Heavier weight sleepers are most likely to see performance issues.
As a work around, you can place a 3/4″ sheet of plywood on top of the slats, use a low-profile boxspring, traditional boxspring, or bunkie board. For more information on foundations see our guide on boxsprings and platform beds.
Finding our Platform Bed Frame
My wife and I shopped for this platform bed for several months. During that time I feel like we probably looked at every bed frame, platform or otherwise, at every major retailer within 50 miles of our home and online as well.
During our shopping experience we found that:
There are very few stylish and well crafted platform bed frames for under $2,000
You can find deals on platform beds, and other bed frames, but they are generally more cheaply made or look like a mass manufactured piece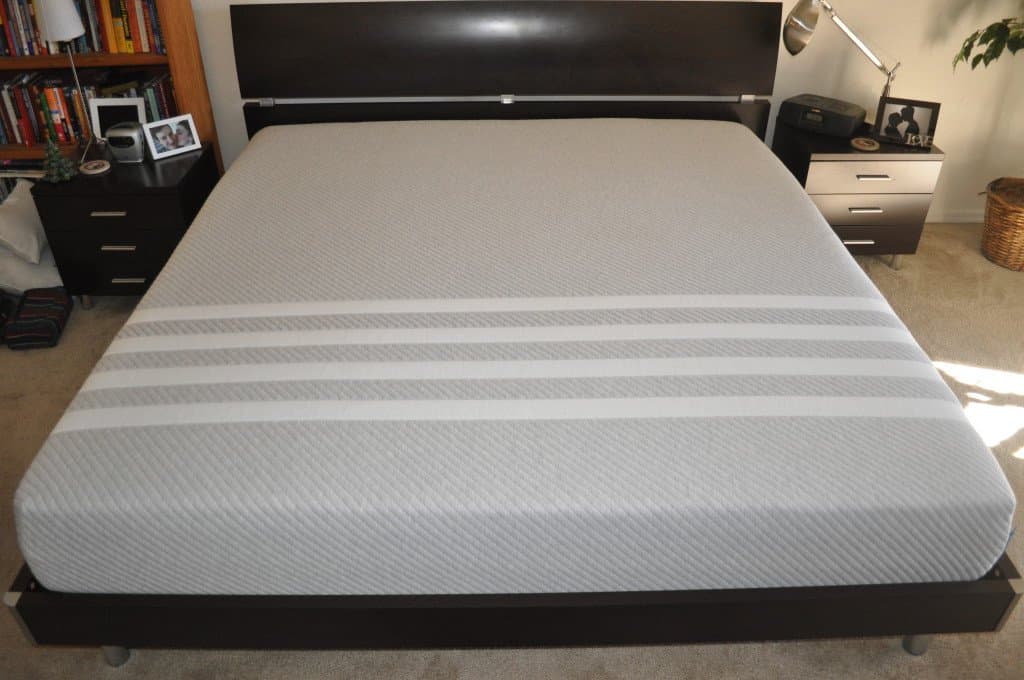 I had a certain price point in my head when we were shopping. Needless to say I was quite shocked at what we were finding. We spent a lot of time at IKEA.com and in-store. I bought desks from IKEA last year that we're very happy with, as well as other smaller items. However, none of the beds at IKEA felt or looked like they would survive a move. Additionally, we just really didn't like the aesthetic of any of the IKEA beds.
Copenhagen Imports is less than 5 minutes from my home. However, the name scared me off for several months. I couldn't imagine any reality in which we could find a bedroom set for under $3K in that store.
However, that's exactly what we did. We were able to get a King sized Bellmar platform bed frame, 6 drawer dresser, and two night stands right at $1,500. I know we certainly could have found better deals elsewhere, however we really just loved the modern looked of the Bellmar. It's clearly a piece of quality furniture that will be with us for many years.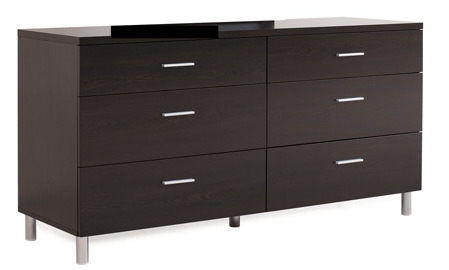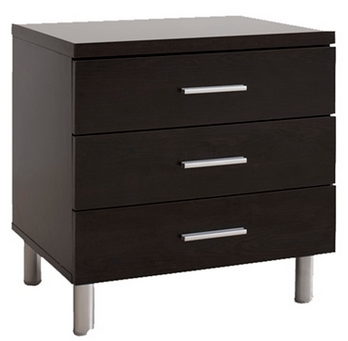 The following two tabs change content below.
The Sleepopolis team is all about helping you sleep better. Whether it is through extensive sleep product reviews, sleep tips, or debunking sleep myths, we're here for you!
Latest posts by Sleepopolis Team (see all)