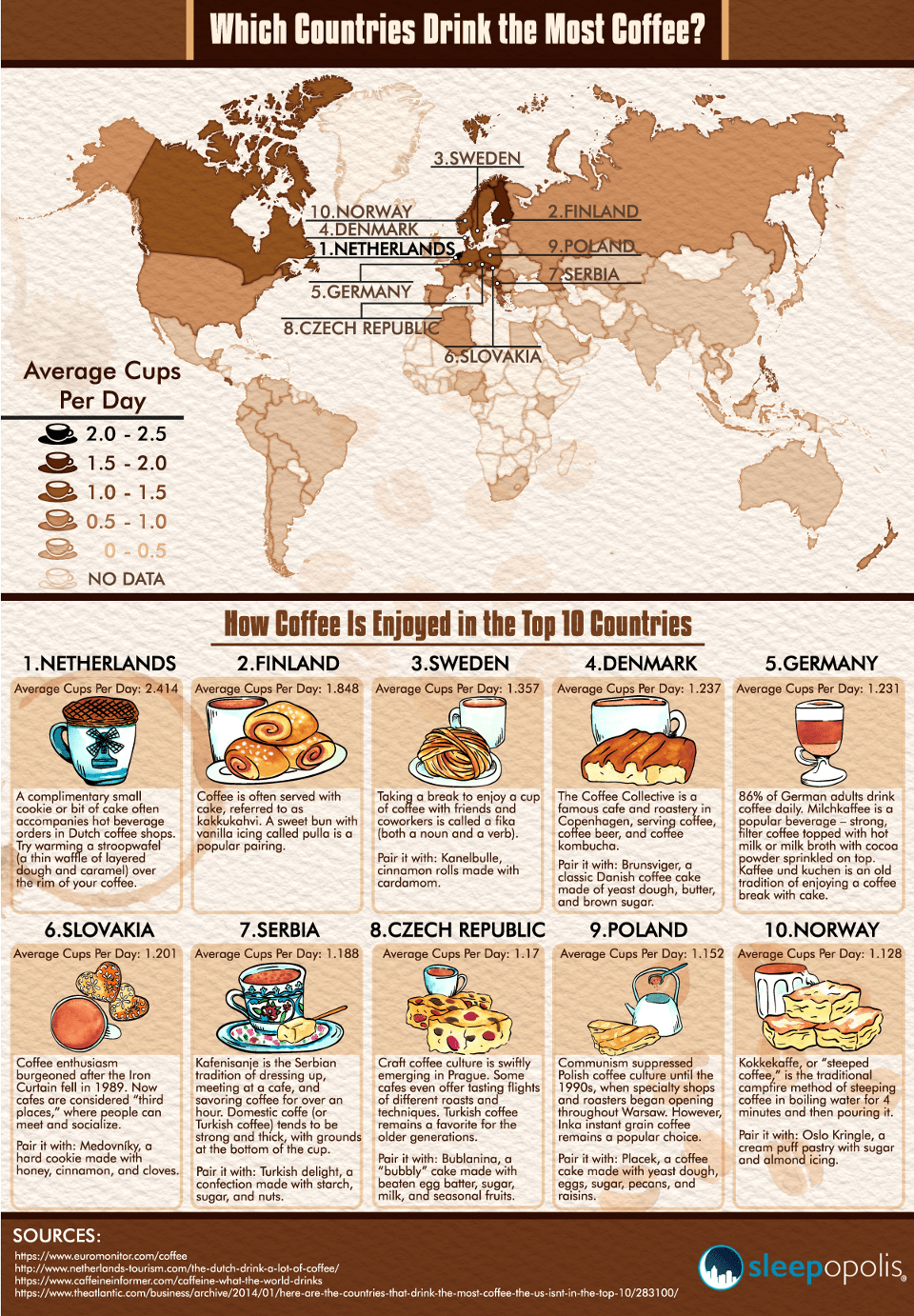 Want to share this infographic? Use this link or the embed code below!
The Netherlands is the coffee-drinking capital of the world
On average, the Dutch drink 2.414 cups of coffee daily. Considering this number factors in the entire adult population (both coffee and non-coffee drinkers), that is an impressive statistic. The average annual consumption of coffee worldwide is 1.3 kg per person, while in the Netherlands, the average consumption of coffee is 8.4 kg per person! Following the Netherlands in coffee consumption is Finland at 1.848 cups per day, Sweden at 1.357 cups per day, and Denmark at 1.237 cups per day. The top four countries are are all in Scandinavia. It is intriguing to note that these Nordic countries, especially Finland, often top many of the positive world lists. Finland's accolades include the happiest country in the world, the most literate country in the world, and the 3rd least corrupt country in the world. Is there a correlation between coffee consumption and being awesome? It is impossible to say, but it is something to contemplate while you enjoy your morning (or afternoon) cup of joe.
The following two tabs change content below.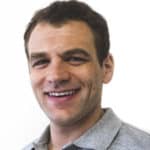 Logan Block
Logan is the Director of Content at Sleepopolis and the main mattress man around these parts. A Buffalo native, Logan spent several years working in project management in both Boston and New York City. In his free time Logan likes walking his dog, lifting weights, and searching for the best cheeseburger in New York City.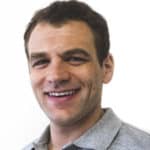 Latest posts by Logan Block (see all)